Best restaurants in Cabramatta.
Cabramatta's food scene is attracting hungry diners from across Sydney. Noodlies, Sydney food blog has been asked so many times for restaurant recommendations in Cabramatta, that I've updated a previous post. This post is specifically about eateries in Cabramatta that I love and the dishes I recommend.
Here's 14 of my favourite restaurants in Cabramatta and what dishes you should order, from pho, banh xeo, yum cha, Peking duck… through to crispy chicken and taro spring rolls!
Enjoy, this noodlies' Cabramatta Eating Guide.

View Cabramatta Eating Guide by noodlies.com in a larger map
Bau Truong 42 John St, Cabramatta 9727 4492
Hands down the best family restaurant in Cabramatta with delicious home-style dishes that will make you want to come back for more. Taro spring rolls are a must and all of their goi (salads) are delicious, but if you're adventurous order lotus root goi.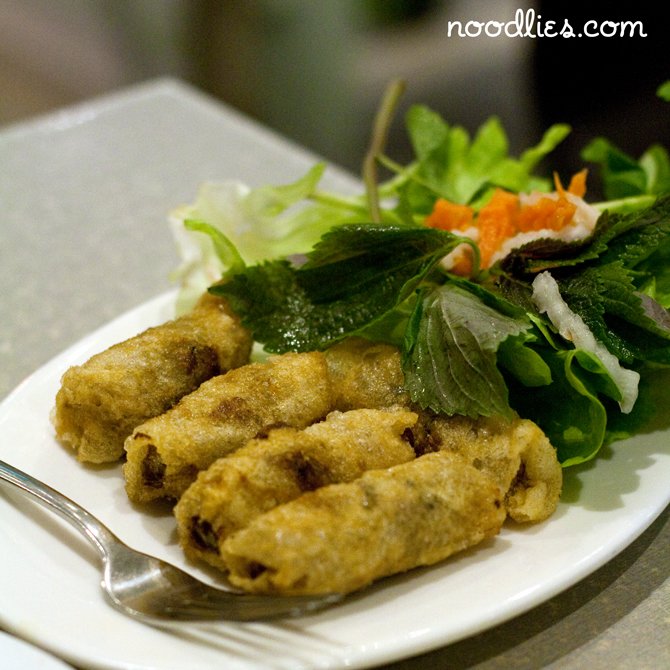 Battambang Cambodian Restaurant Shop 4, 156-158 Cabramatta Rd, Cabramatta 9724 7307
Hu tieu is actually a Chinese dish, but the Cambodian version of hu tieu nam vang (Phnom Penh noodles) is exquisite. Here it's a dry version (hu tieu nam vang kho), with the soup coming in a side bowl. The meat and noodles sit on a more-ish, sweet and salty sauce.
Dong Ba 40 Park Rd, Cabramatta 9755 0727 Bún bò Huế, is literally translated as beef noodles from the central region of Vietnam (Hue being the capital).  As you can see it's much fiercer in taste and appearance, predominant flavours are chilli, prawn paste and lemon grass. There are several types of meat include pork; quite a fatty cut, beef and even a pig trotter or two. It's not the sort of dish you'd think people can have regularly like the much milder pho.
Dong Son, 44 Park Road, Cabramatta 9724 4551 Hu tieu nam vang soup noodles (see Battambang above) is fried garlicky delicious! But their Chinese-Cambodian version of hai nam chicken (they call it boiled chicken) is delicious too.
Duy Linh Vegetarian Shop 10, 117 John St, Cabramatta 9727 9800
The best of six vegetarian restaurants in Cabramatta. Over 200 dishes to choose from can be bewildering and just about everything is delicious. I'm a fan of bun canh chua (vegetarian sour soup with vermicelli noodles).
UPDATE: Duy Linh is no more. Vego lovers should head to An Lac, the oldest vego in town.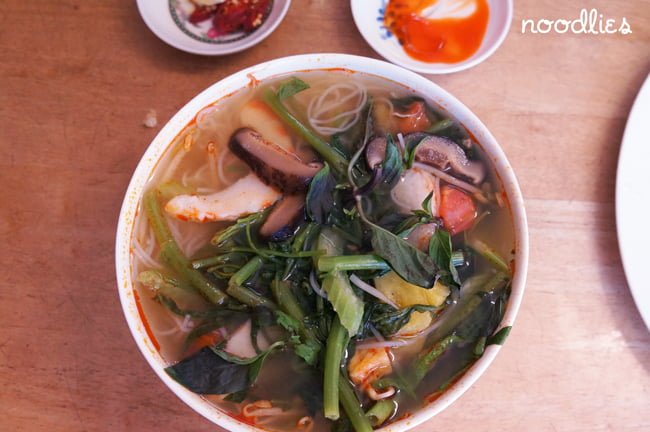 Iron Chef 84 Broomfield St, Cabramatta 9723 6228
Flash Chinatown restaurant feel comes to Cabramatta, popular Iron Chef is best for yum cha and delicious, glistening, mouth-watering Peking duck. Beware, queues are long on weekends.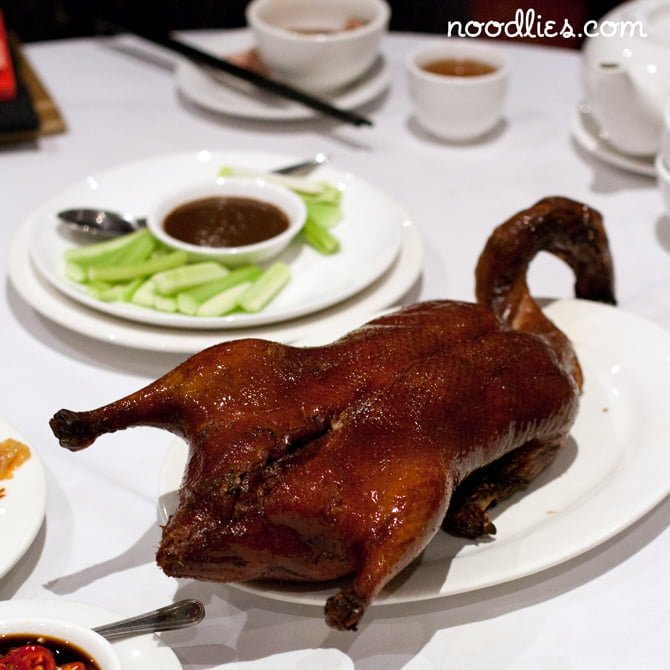 Papaya Kitchen, BKK International Food Court, 53 Park Road, Cabramatta 9728 3181
On weekends hordes of foodies flock to Cabramatta for fantastic Vietnamese, unbeatable pho, crispy chicken noodles and more. Just off the Cabramatta gates is a tiny but hugely popular food court. The longest queue is for Papaya Kitchen (Thai/Lao), taking up two stalls towards the carpark end. Tok tok salad (below) is too good for words and I love their beef larb, oh and huge sticky rice is just $2 – amazing bargain.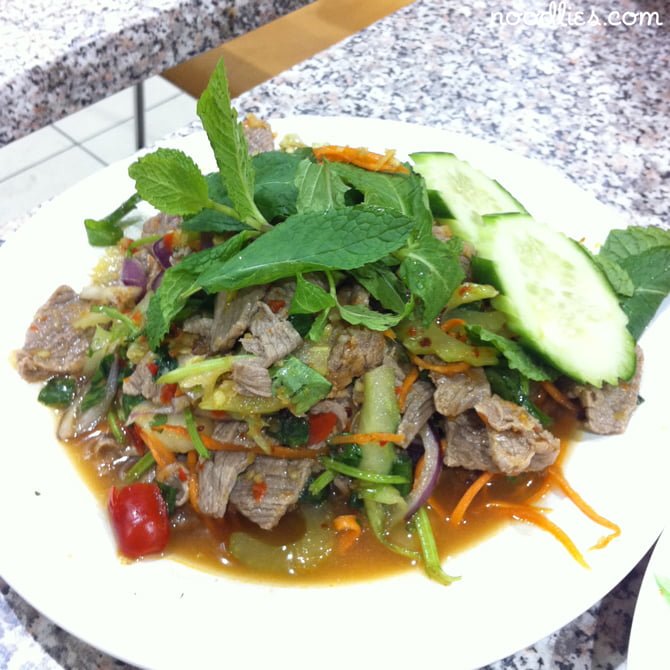 Pho Tau Bay Shop 12, 117 John Street, Cabramatta 9726 4583
What can I say? The critics and bloggers often name this place as the best pho in Sydney. The long queues don't lie.
Que Huong Shop 16, 70 John St (enter via the alley), Cabramatta 9723 9916
This little restaurant is one of Cabramatta's best kept secrets. It's a humble ma-and-pa eatery serves up lesser known Vietnamese dishes that are still so popular back home. Regulars order banh xeo (Vietnamese pancake) – it's crunchily, crazily good. Banh uot is a slippery and delicious street food dish that they do particularly well here.
UPDATE: Sadly after several decades in Cabramatta, Que Huong is no more. If you want to sample these pancakes, head to Bau Truong (above).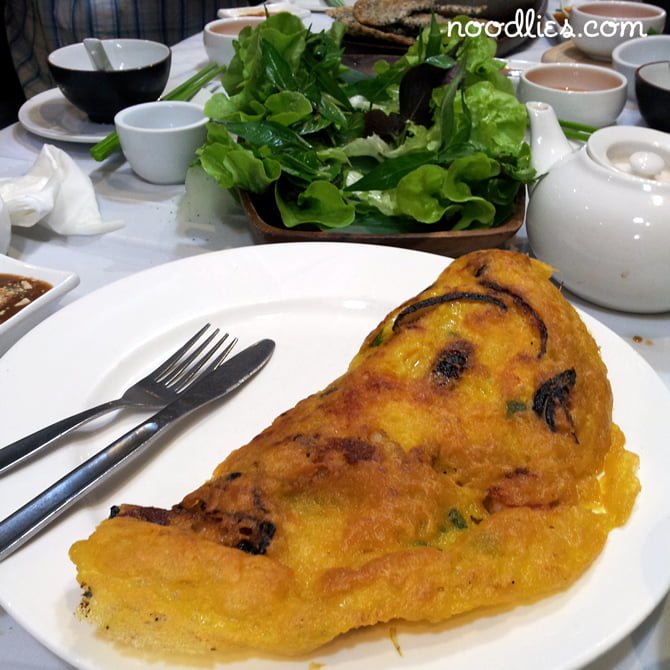 Tan Viet Shop 2-3, 100 John St, Cabramatta 9727 6853
The best crispy chicken egg noodles in town. The Best. Luke Nguyen rates it as one of Sydney's best cheap eats.
Viet Hoa John Street (Hill street end), Cabramatta
24 hour pork rolls, yes, any day and anytime pork rolls – what could be better?
Vinata's hot bread Shop 13-14,  Cabramatta Plaza, 1 Hughes St 9724 3378
My pick for the best pork roll in Cabramatta. And lovely folks too!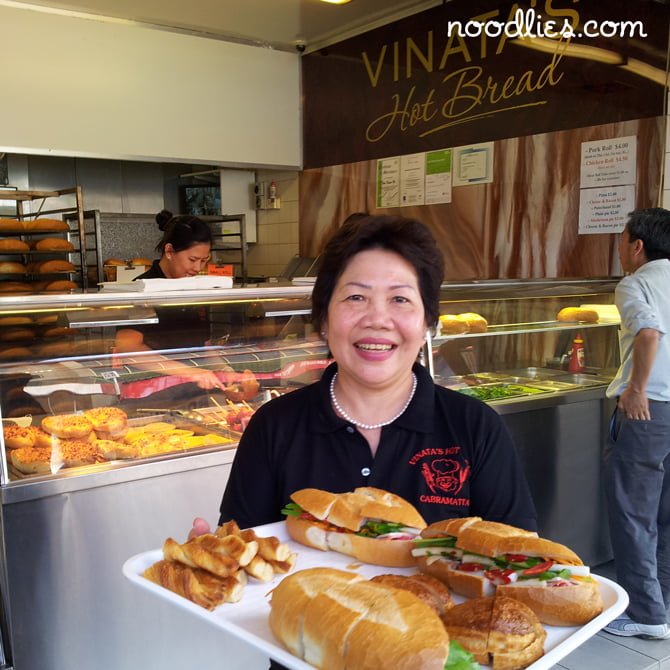 Your turn…
Do you have a favourite dish or restaurant in Cabramatta? Please leave a comment and share with the world.