Bac Cang Nghieu mortgaged the family home to take over Bau Truong in 1995 at the height of Cabramatta's drug problems.  Back then, she was terrorised by drug dealers and addicts, but with a steely determination, Nghieu and her family traded on.  Now Bau Truong is one of Cabramatta's most popular restaurants. At last, she's getting the recognition she deserves.
Noodlies, Sydney food blog had an amazing 12 course meal at Bau Truong this week. I've recovered sufficiently from the food coma to write about it.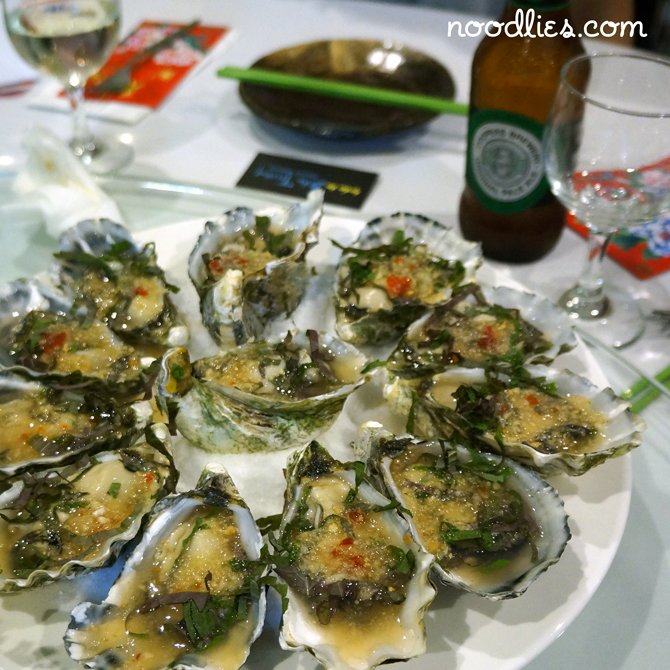 Steamed oysters with lime & perilla leaf sauce: spicy chilli, tart lime lifted the clean, meaty oyster flesh.  Gleaming and glorious, it was the perfect appetiser.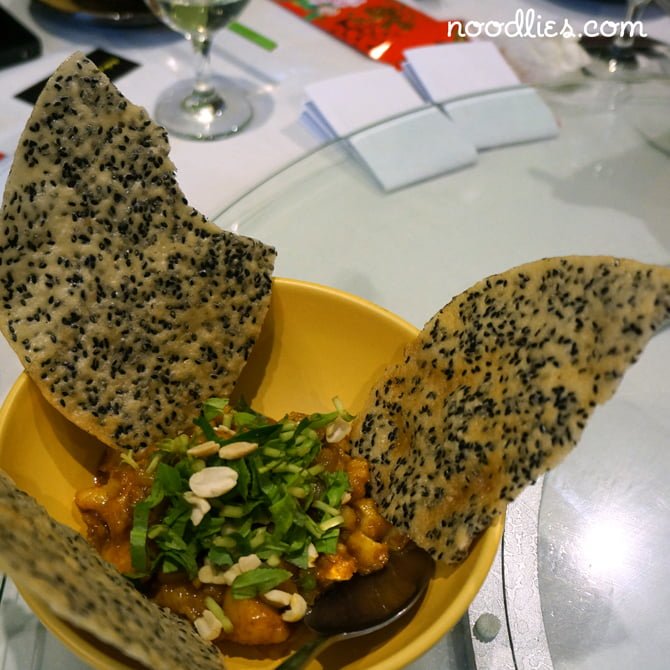 Fish coconut curry dip with sawtooth herb and sesame rice cracker: curry was subtle, the green here was sawtooth, sour and fragrant, my dining companions think it tasted like coriander – I think yes, then no, it was much more complex.  The rice cracker was thick, crispy and ideal for scooping up the curry.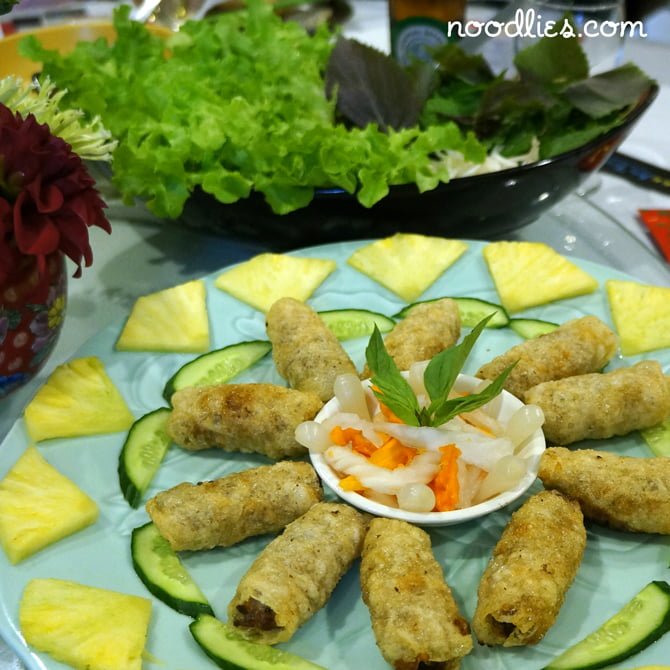 Spring rolls with pork and taro filling in Vietnamese rice paper: the innovation here was taro filling that gave it a creamier consistency and rice paper wrap that blistered when fried.  One of my favs.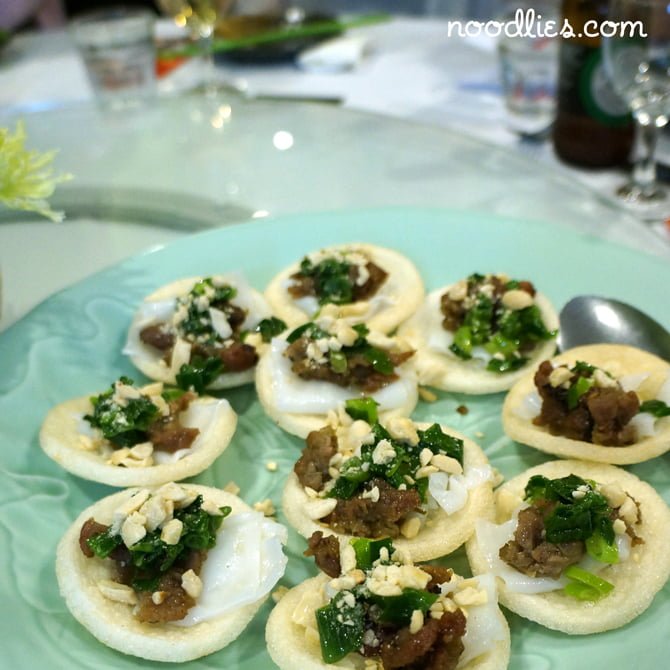 Prawn crackers layered with rice noodles served with sliced grilled pork, peanuts and shallots: first time I've had prawn crackers with rice noodles. This dish worked particularly well as part of a large banquet because the unusual combo woke both the brain and taste buds.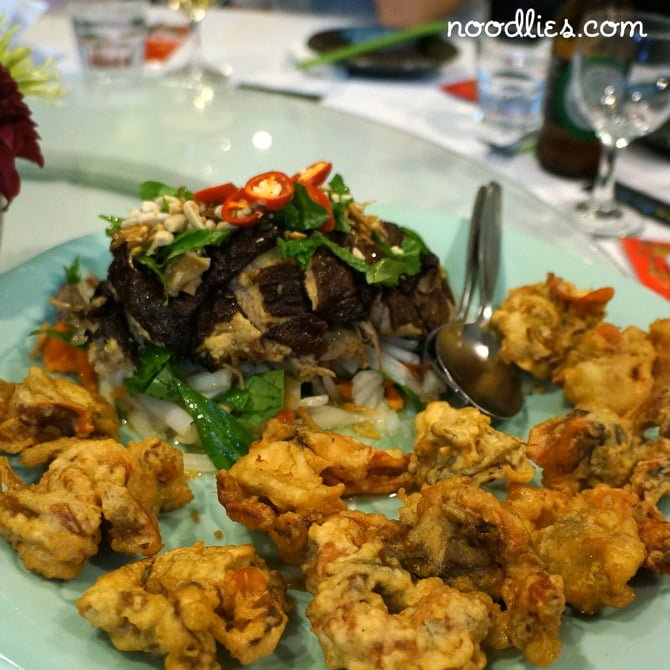 Pickled lotus stem and five-spice duck salad with soft shell crab: more contrasting tastes and textures to challenge and delight.  Duck salad was gamey and strong, soft shell crab was heavenly. Each would work well on their own, together, they worked their socks off to delight and surprise.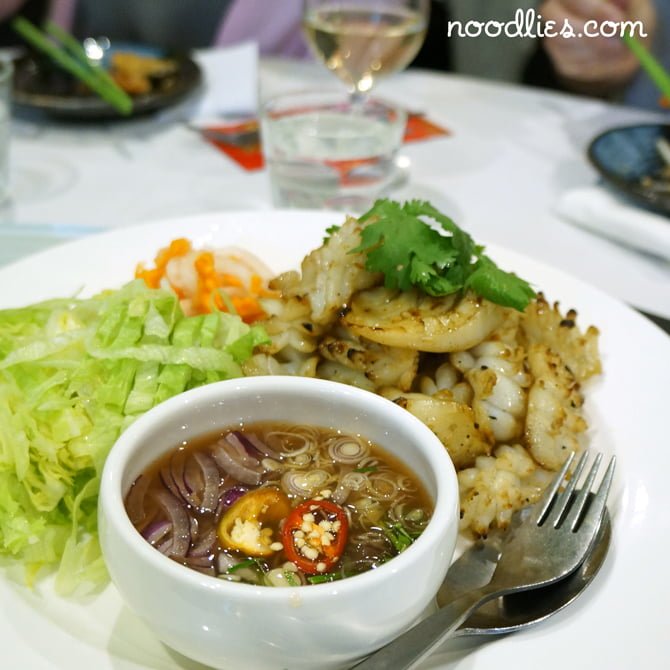 Gently grilled squid with chilli and prawn paste dipping sauce: gently grilled because we don't like to over-cook anything, especially squid which might turn tough.  It's the sort of dish you'd have at Vung Tau on the beach while sipping an iced glass of 333 Vietnamese beer (yes we have ice with beer).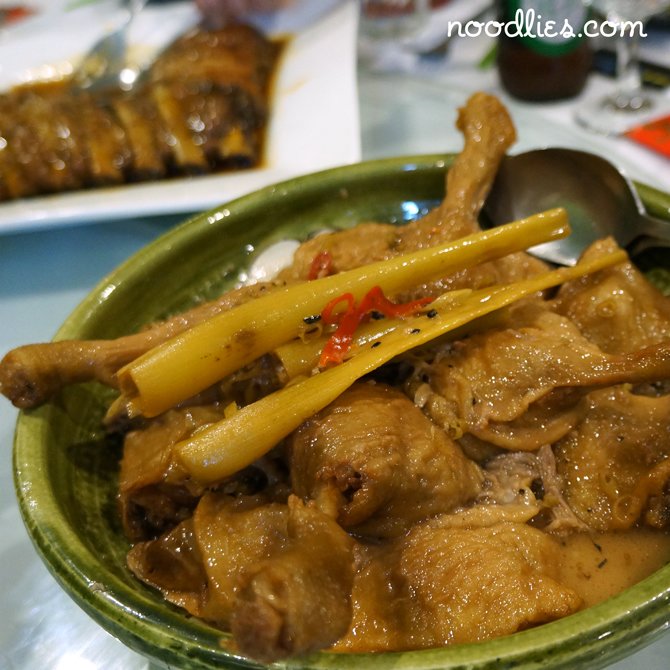 Duck braised in preserved bean curd sauce with lemongrass and chilli: made from Bac Cang Nghieu's fond memory of a dish she had as a child.  So personal and nostalgic, you won't get this anywhere else.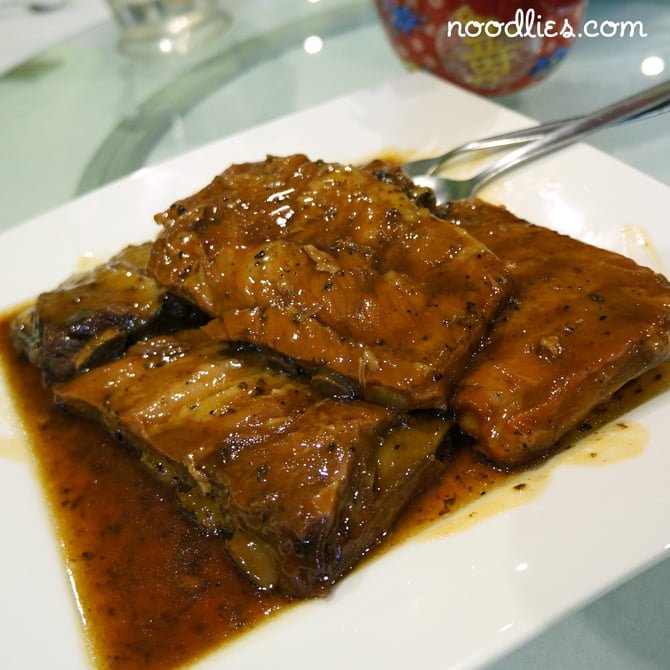 Pork spare ribs caramelised with pepper: an innovation created especially for the Marrickville branch of Bau Truong, this dish is a re-invention of heo kho, a dish made with pork belly. They wanted to create a healthier dish that delivered the same authenticity.  I just think the dish stands on it's own, devilishly delicious.  Another fav of mine!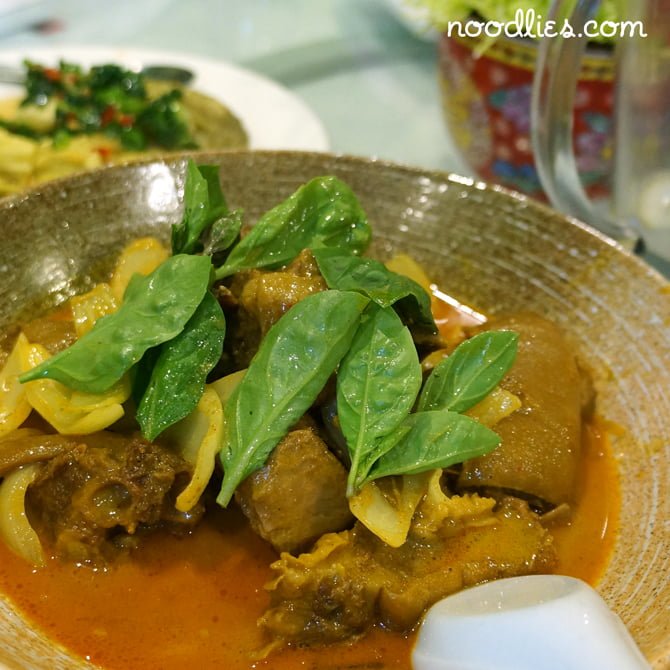 Goat curry: one of Bau Truong's signature dishes; gamey strong flavours balanced by familiar smooth Vietnamese curry and added flashes of intensity from basil leaves.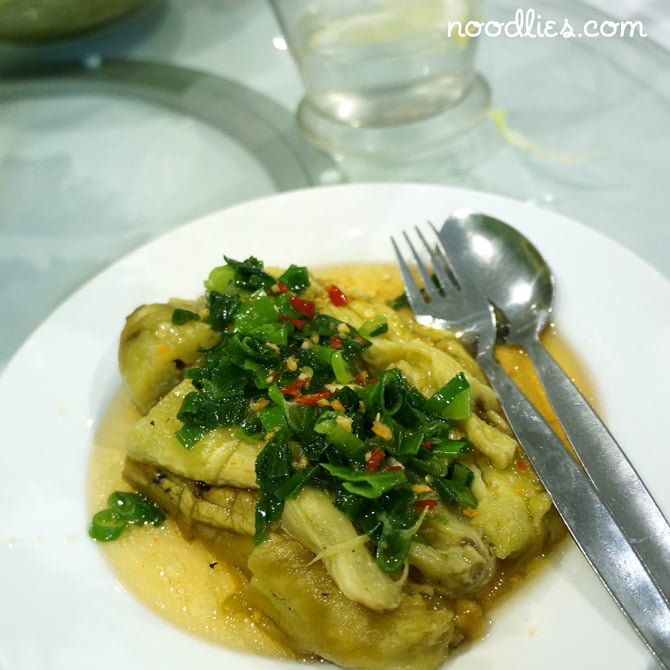 Char-grilled eggplant in light fish sauce vinaigrette and shallot oil: tender soft, absorbent sliced of eggplant that soaked up flavoursome sauce.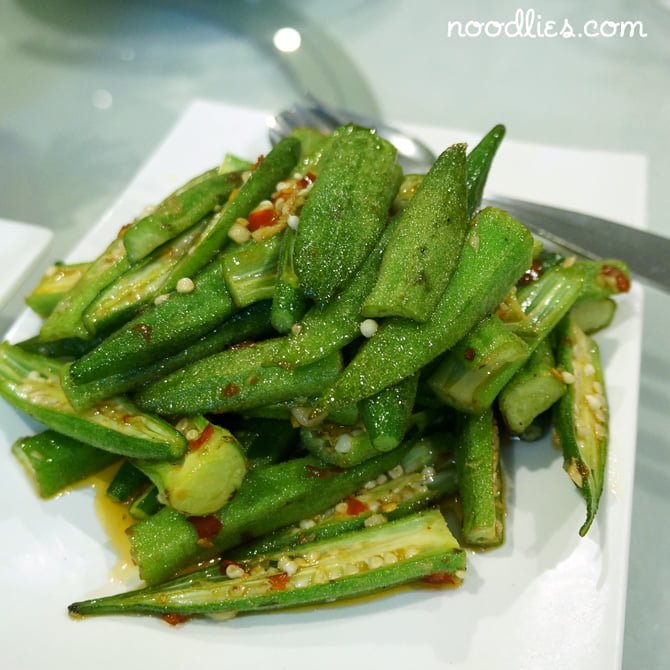 Okra with garlic and chilli: perfect end to the meal; light but full of flavour, bonus for me because I love okra.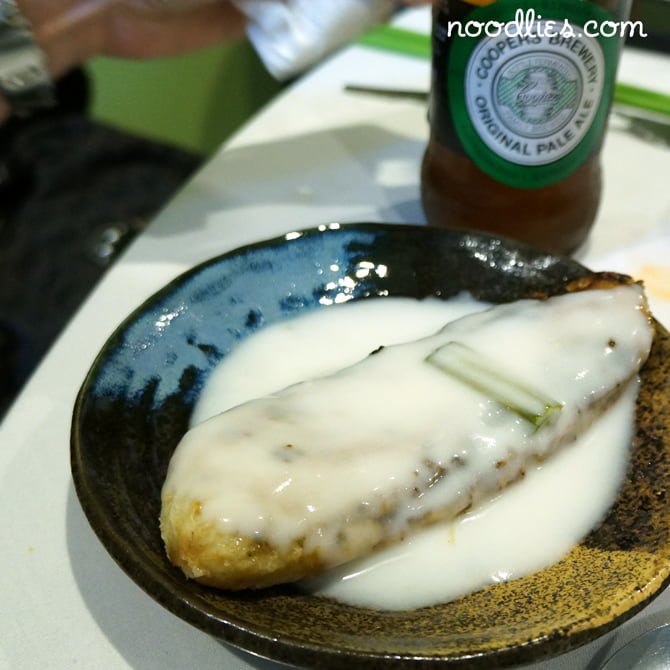 Grilled banana in coconut cream: gently grilled to seal the soft, squishy and fragrant banana centre, the coconut cream delivered that sweet heavenly top note.
Bau Truong
42 John St, Cabramatta
9727 4492