While the restaurants on the busy, western side of Cabramatta train station attract business with no frills, authentic Vietnamese fare, on the eastern side, Iron Chef is bringing upmarket Chinese fare to town.  Crisp white table cloths, tall sturdy wooden chairs, dark wooden paneling lit by down lights create an upmarket Chinatown Chinese restaurant atmosphere.  The service is efficient and polite too… not the first thing that comes to mind in Cabramatta.
Iron Chef does serve up the usual Chinese dishes that we all love in Chinatown.  But their specialty is Peking Duck – I reckon it's the best in Sydney.  The duck comes to your table for inspection, it's dark, almost crimson and glitters under the bright downlights.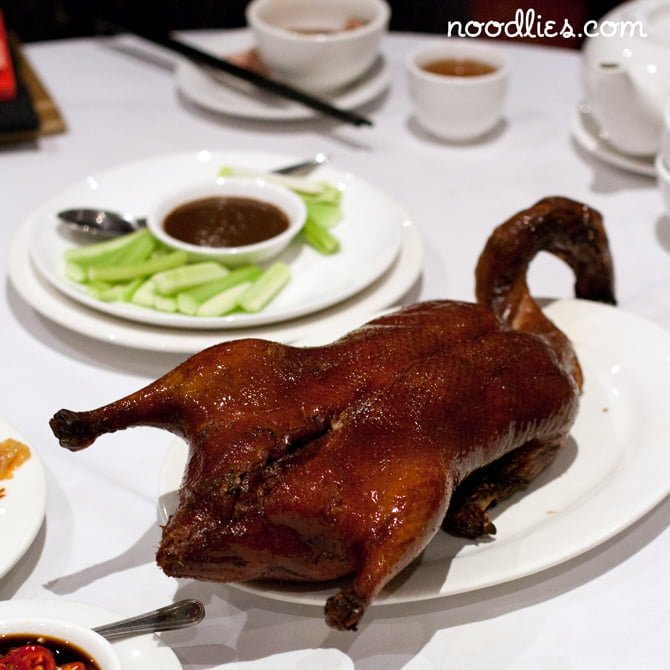 Then the skin is carved off and served up in pancakes.  The pancake is warm and soft as is the moist duck skin, the cucumber is crispy providing great contrast while the leek leaves gives it extra bite.  It's the subtle hoi sin sauce that binds all the ingredients together.  Check out noodlies video to see the peking duck pancake being made.
Then it's removed and comes back in a sang choy bao, delicious crunchy goodness.
Iron Chef
84 Broomfield St, Cabramatta
(02) 9723 6228