New Thai-Lao with pedigree.
Competition is fierce in the area. But noodlies, Sydney food blog reckons this Thai-Lao is no also-ran.
On the surface there's nothing to distinguish Kaffir Lime from a dozen or so Thai-Lao in the Cabramatta-Fairfield area, the home of Green Peppercorn, Holy Basil and Twelve Spices.
But one taste of their fish cake and you know the folks here know their stuff. I'm not a fan of fish cakes that are over-cooked, dry, with little fish texture – all you can taste is the batter, and the whole thing need to be washed down with plenty of dipping sauce.
These are moist outside and in, with a evident fish flavour and texture. One of the best I've had in a long time.
That's not surprising as Kaffir Lime is brought to you by the people behind Twelve Spices, a pioneer of Thai-Lao in the area.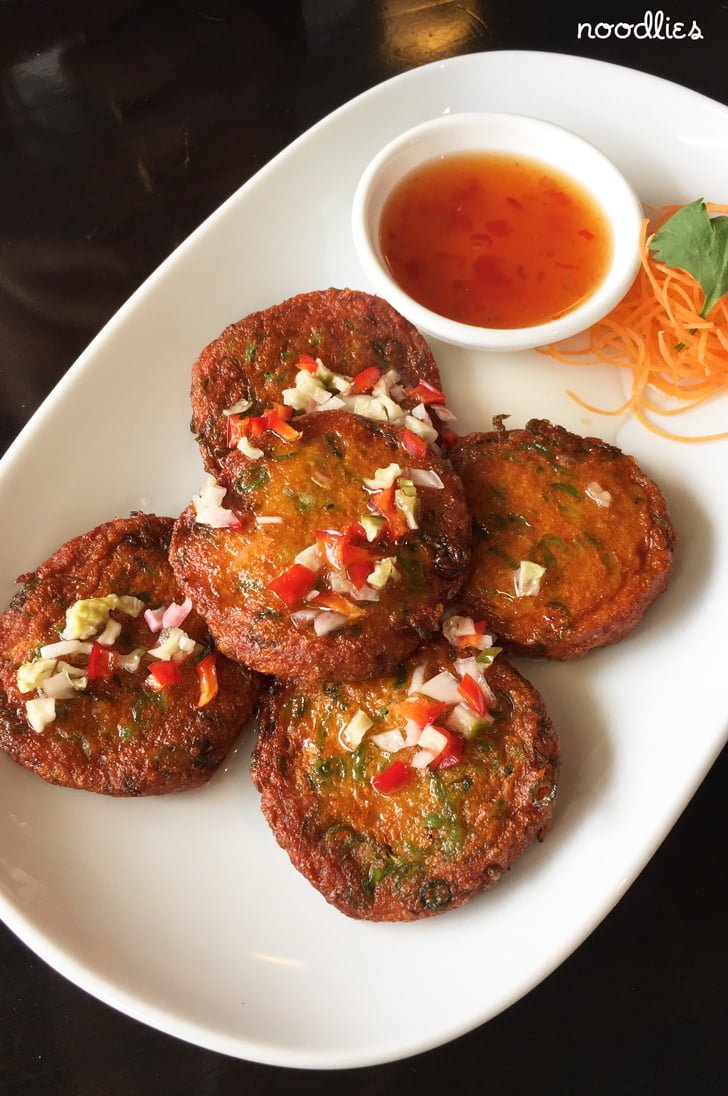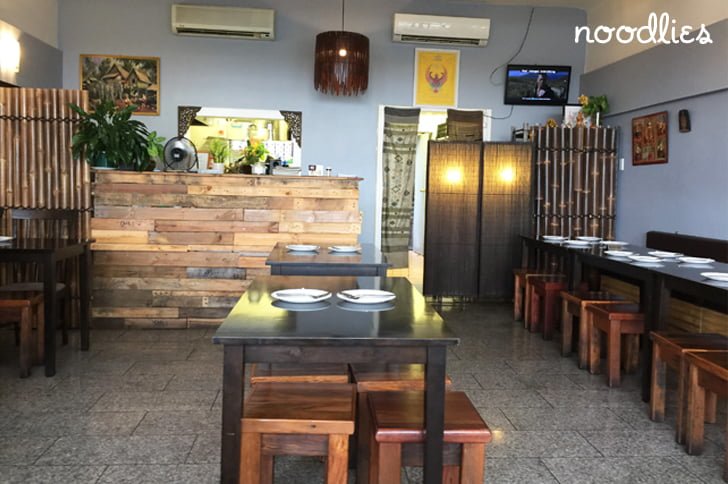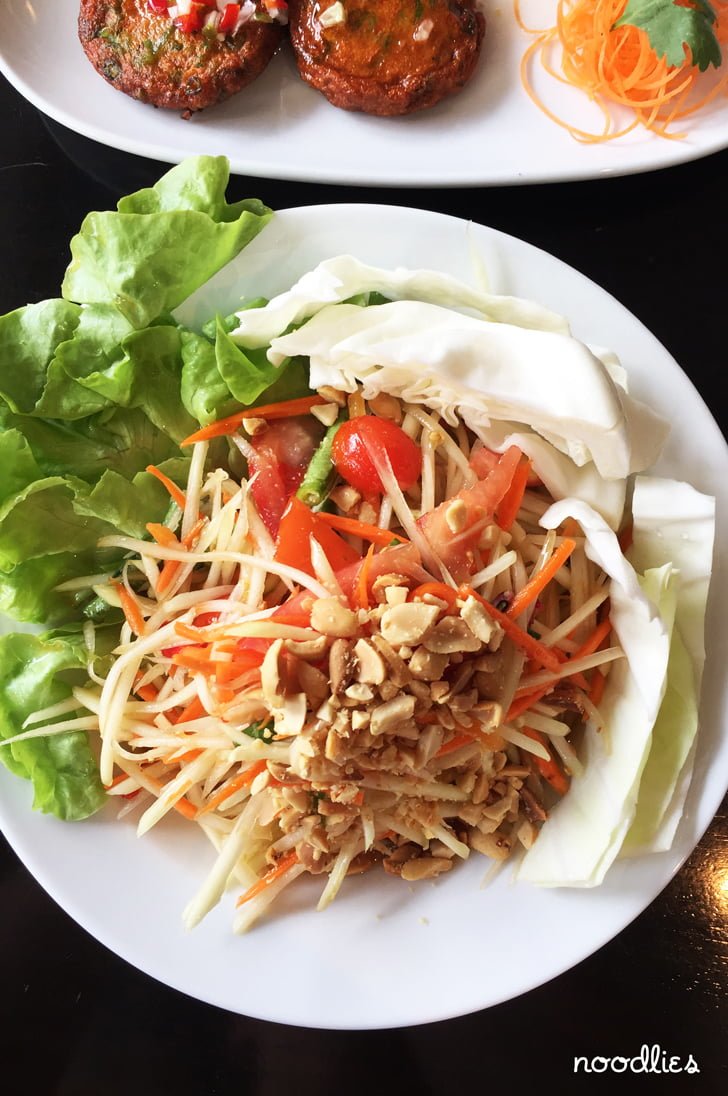 The som tum is a zesty explosion. Everything about this iconic dish is eye wateringly fresh. That's reflected in the vibrant colour that pops in the eye and taste that also pops in the mouth.
This is an amazingly beautiful dish to behold and taste.
The paw paw is cut perfectly, too thin and you lose the lively flavour, too thick and it becomes clumsy overkill. The cabbage leaves are a satisfying mustard crunch soaking in the softly sweet, salty and spicy sauce.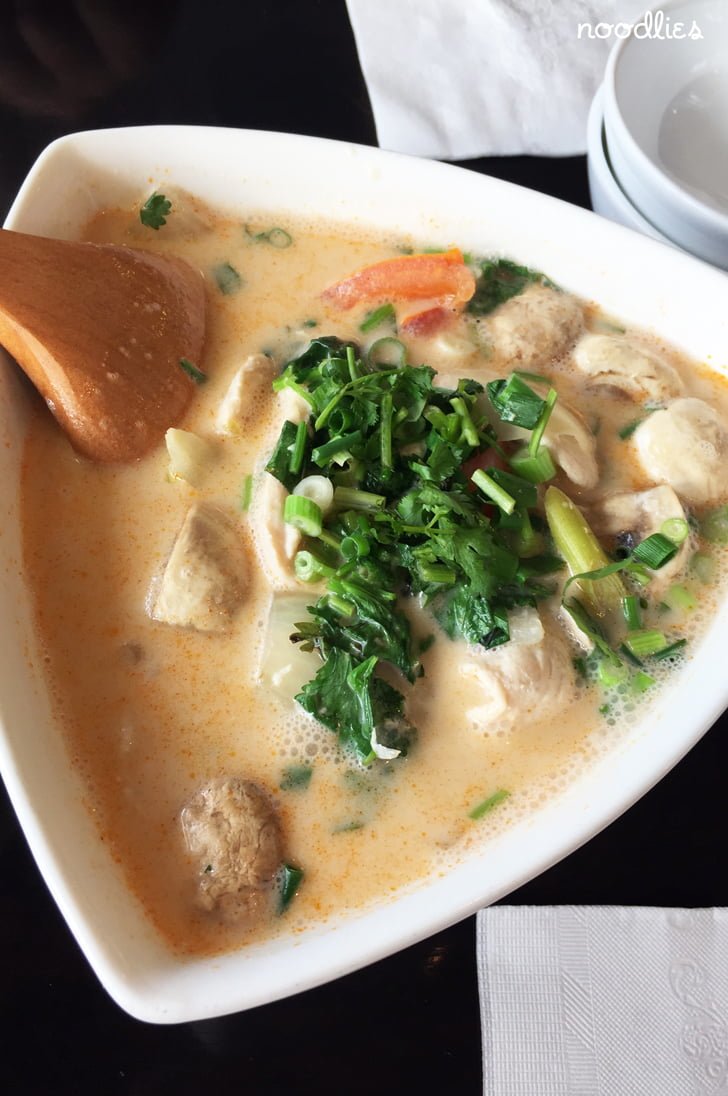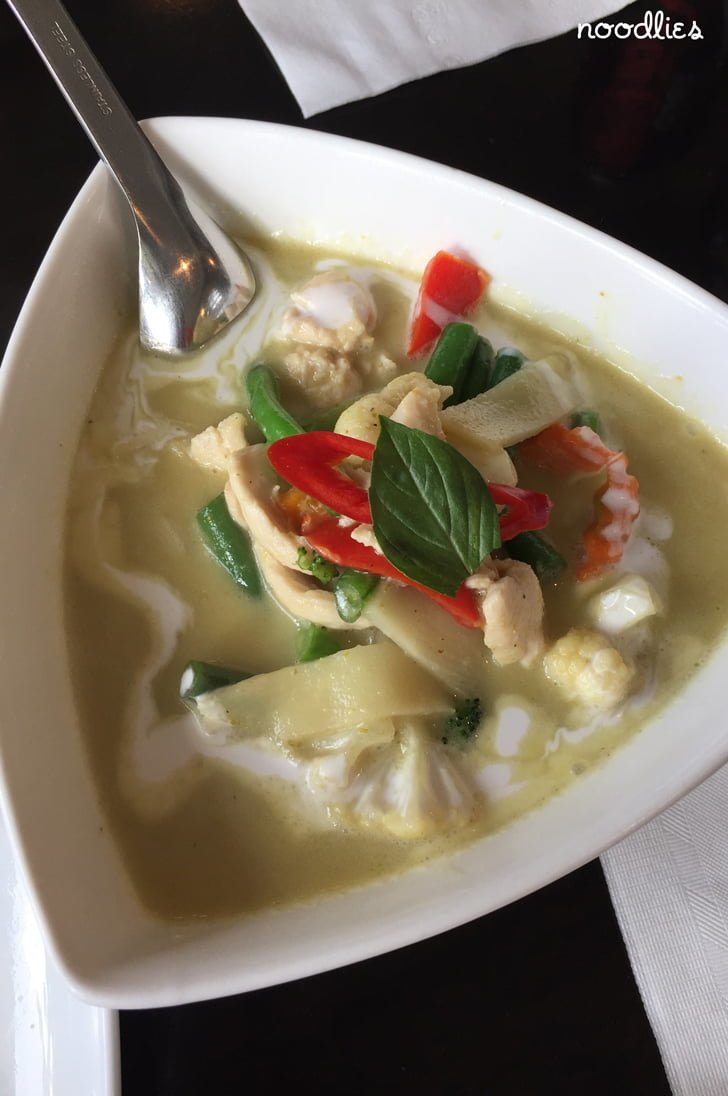 Both tom-kha gai, chicken coconut soup (above left) and green curry chicken (above right) demonstrate Kaffir Lime's class. Again, the meat is just cooked, tender, soft – avoiding nasty, rubbery over-cooked chicken; something that can happen when restaurants get too busy and quality slips.
Kaffir Lime
112a Lord St, Cabramatta West
(02) 8798 2385