Banh mi with balls
Noodlies, Sydney food blog recommends going off menu here. It's worth it.
You've seen it all before, Vietnamese pork rolls at bargain basement prices. Like, how do they do a standard banh mi thit (pork roll) for $5?! I mean, more than 10 ingredients for less $$$ than a chicken and avo on white?!
The choice at Charlie Phi is deliciously simple – just six options on the menu, plus combo of soft drink or coffee.
The menu is the modern banh mi plus – standard pork roll plus a few new twists like curry beef, tofu and pulled pork.
Located on busy New Canterbury Road, Petersham the location is in your face, though you're probably more likely to think Portuguese charcoal chicken or tarts than Asian baguettes.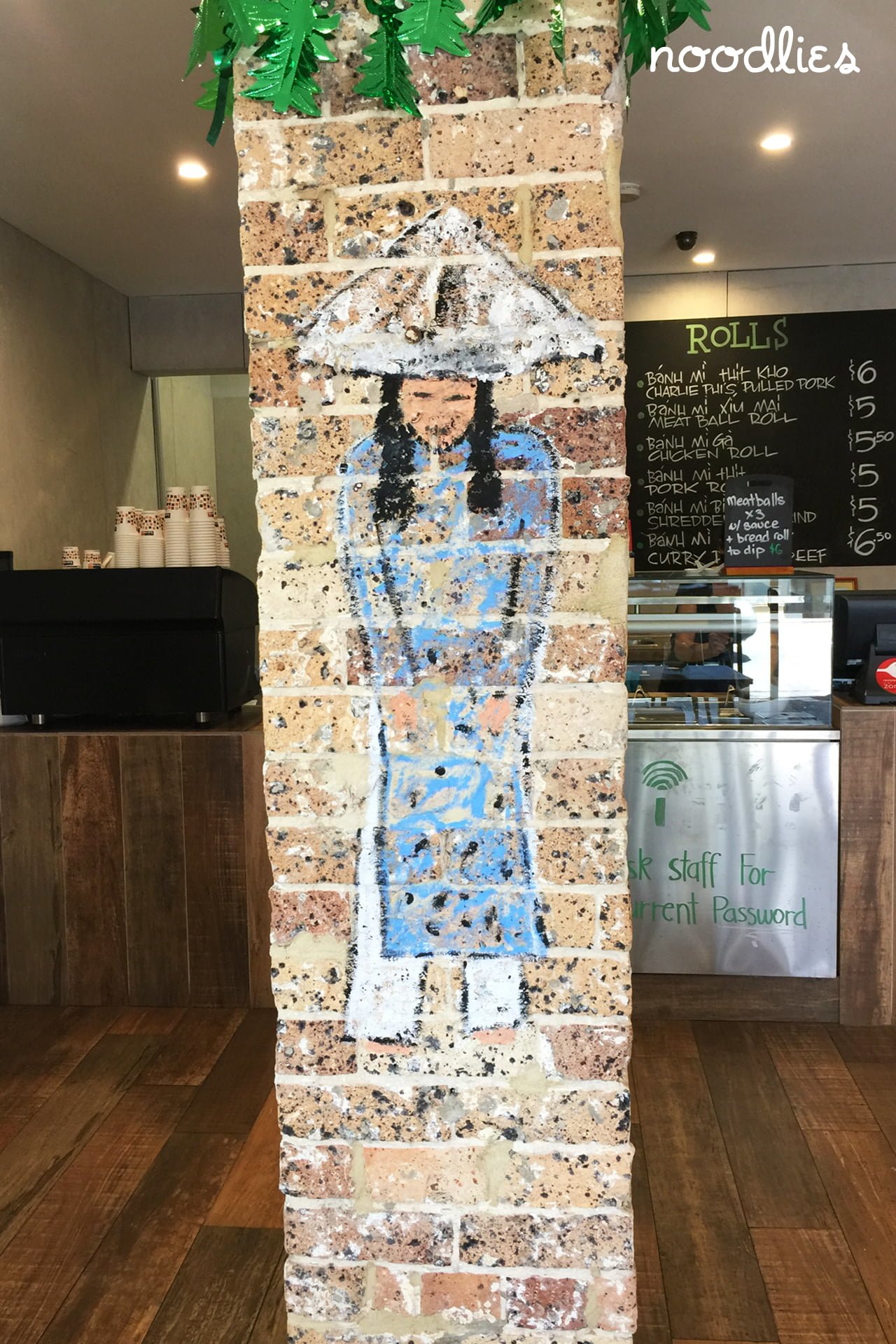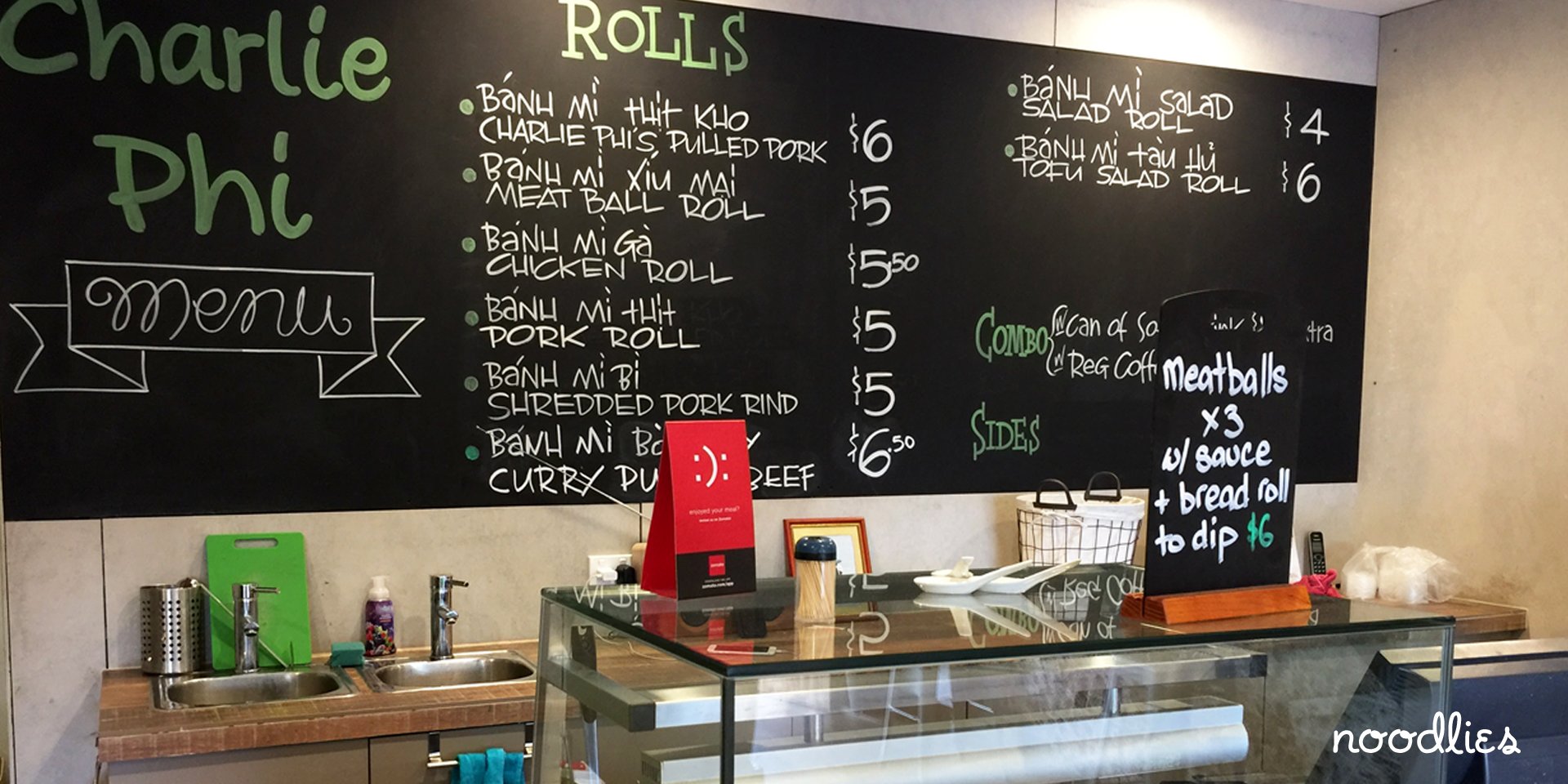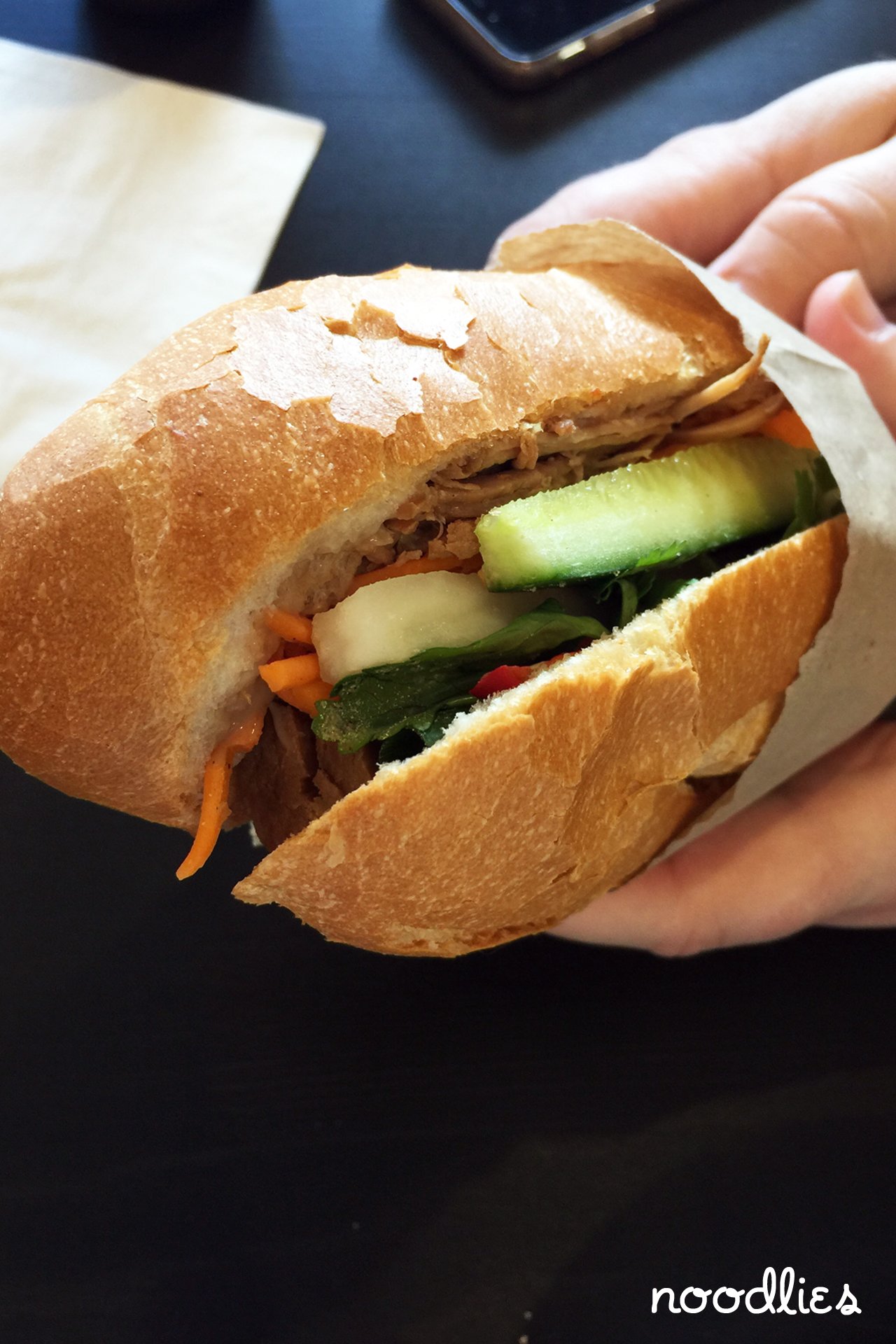 Banh mi thit kho is less hipster than the "pulled pork" translation implies. Kho, the caramelisation of pork in a fish sauce base, is a common Vietnamese home-cooked dish. It's also done with fish, with lots of pepper added – one of my all time favourite dishes, especially with steamed white rice.
…is less hipster than the "pulled pork" translation implies.
At Charlie Phi, you don't get too much of the caramel sauce, though the pork is generous. It combines beautifully with standard banh mi greens like, pickled carrots, radish and cucumber.
At $6, it's a steal, especially when you consider there's table seating and free wifi. You don't get that at the local hot bread!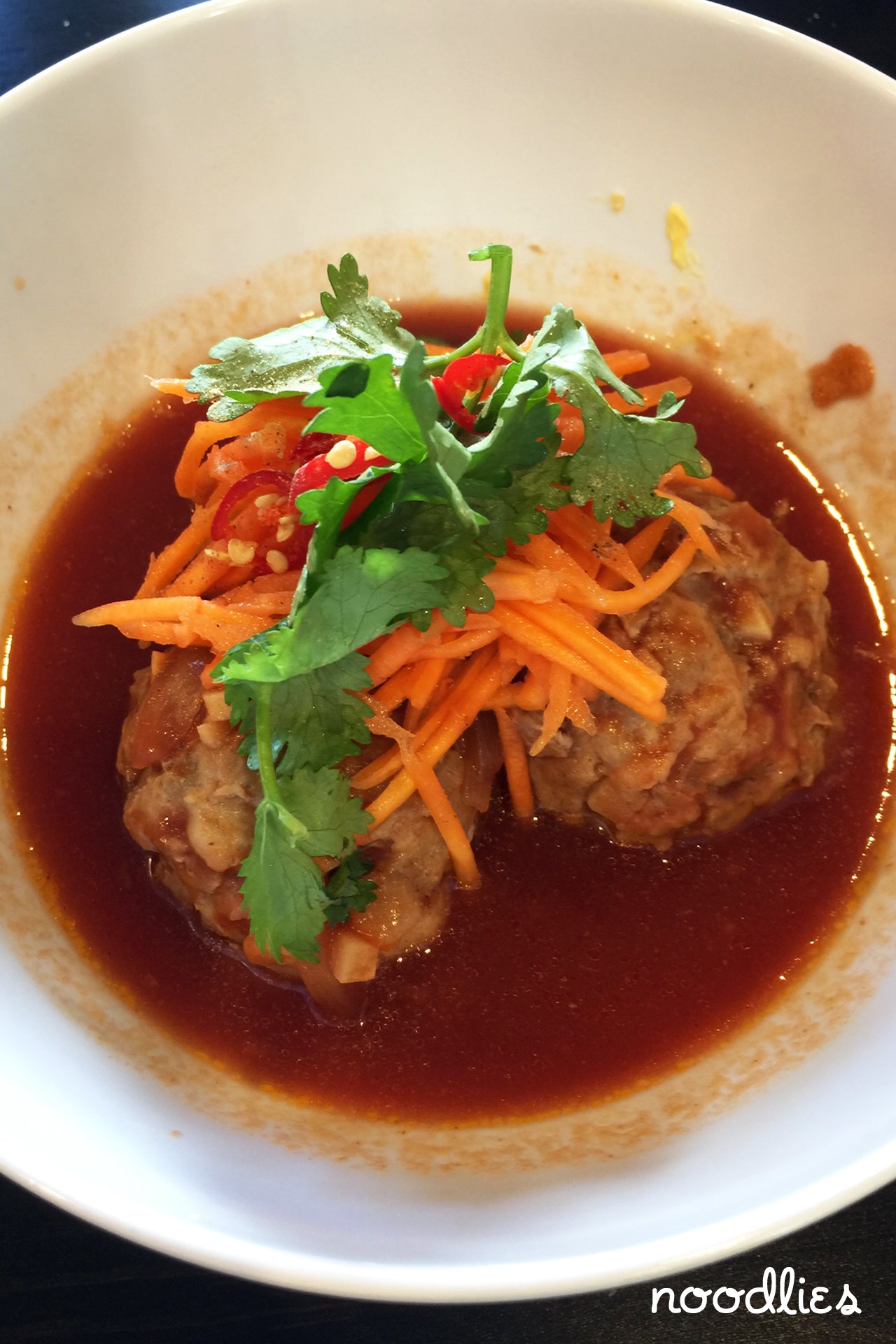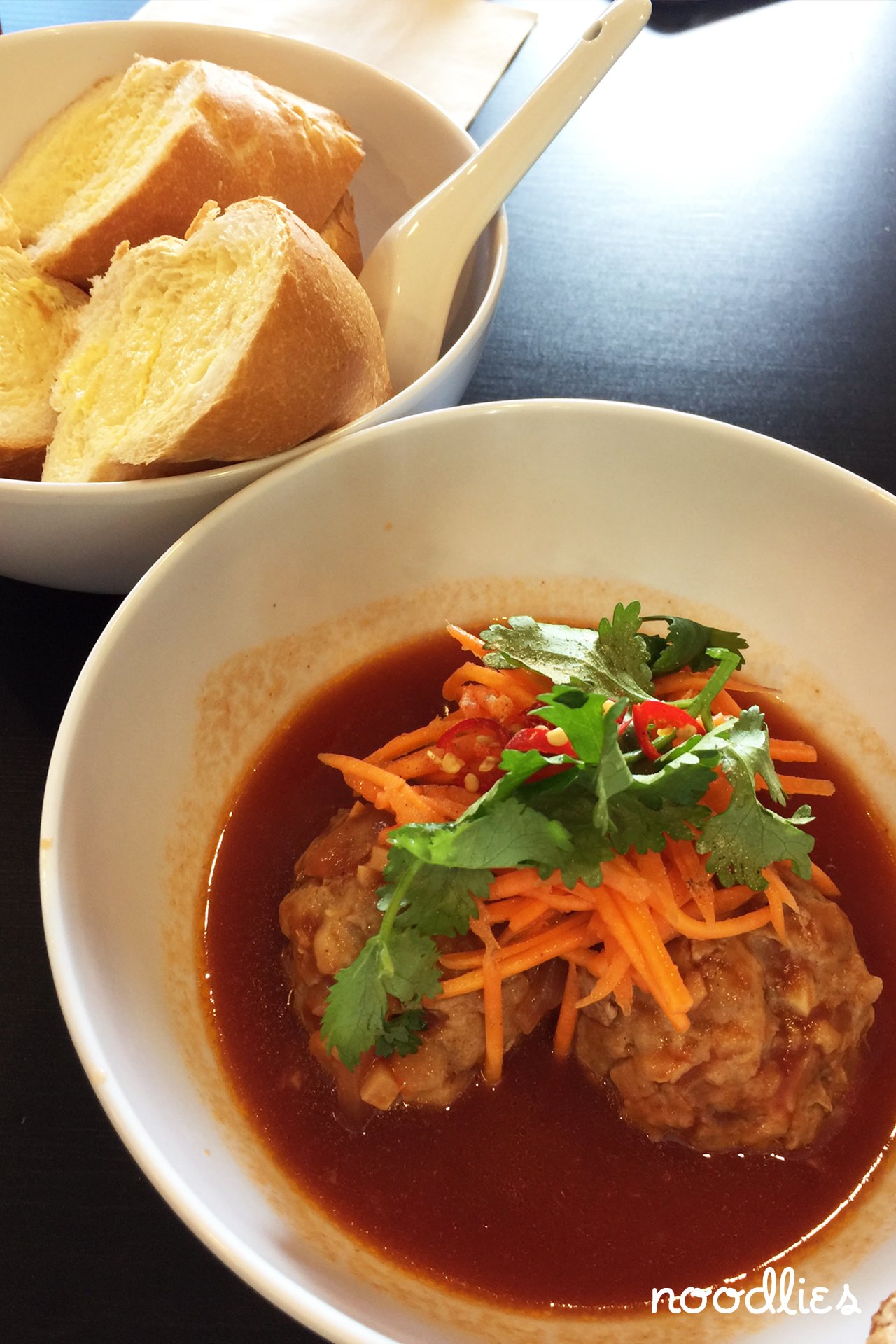 Off the menu is Charli Phi meatballs (xiu mai) with baguette on the side (above). This is noodlies' enthusiastic pick. There's a small counter sign to promote it and I'm glad I spotted it. At $6, it's another case of value that's too good to be true.
…you can tell it's meat and not some miscellaneous mince.
As with most meatball dishes, it's easy to cheat with poorer quality filling and overpowering sauce. From the first mouthful, you'll spot something special. Some places kill the sauce with tomato paste, here the balance is brilliant, sweet, salty and just enough tomato to let your palate enjoy the meatballs.
At first bite the meatball collapses in the mouth, you can tell it's meat and not some miscellaneous mince. Crushed radish is a lovely surprise, adding a crunchy texture. Pickled carrot adds more contrast, ensuring the dish doesn't get too heavy. Leave the chilli in, it adds a warm punch which you'll quickly learn to love.
One of the best xiu mai execution I can remember having.