One afternoon at Shanghai Night Ashfield.
Come one, come all for delicious dumplings. Though, noodlies, Sydney food blog recommends BYO bibs for these slippery morsels.
Read on for:
slippery food that will make you wet
serious XLBs
a delicious look at dumplings from around the world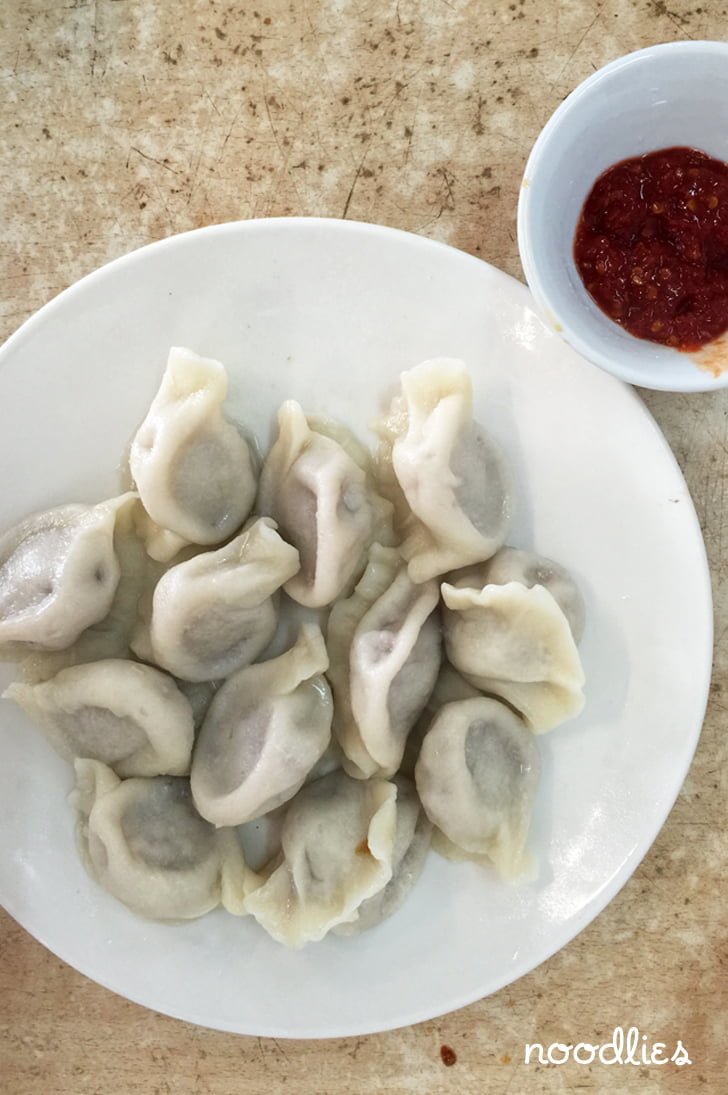 "I got this" says Walter. Um, no he ain't. His chopsticks zone in on one of a of a dozen dainty dumplings, like a hungry eagle swooping in on prey. Except this prey isn't playing nice, the slippery and slightly damp dumplings pop out of the choppies grip, to the left on the first try, to the right on the second.
A dozen dumplings for $6.80 is a steal.
I'm equally challenged and shamefully admit to stabbing one as leverage to lift off the plate. Walter in the meantime, resorts to a soup spoon. For a change, we're doing steamed lamb dumplings. The first bite is strange – we're used to pork fillings. The lamb is plain at first, then a little earthy. After three or four, the palate gets the subtle flavours. At the same time, we're getting used to picking up the damn dumplings – no troubles at all now. A dozen dumplings for $6.80 is a steal.
It lands on the table looking all coy and innocent
Zha jiang mian is another tricky beast. It lands on the table looking all coy and innocent. Three different distinct regions; sliced cucumber, minced pork and handmade noodles – all ready to be mixed. Those noodles are seriously hard to grab. They fling and flow, impossible to pick up, flicking bits of red mince all around. But they are so good, thanks to the glorious mince, rich and thick with a hearty soy bean kick. We almost always order this dish in Ashfield and this is up there with the best. Check out the before middle and end pics/videos of zha jiang mian below.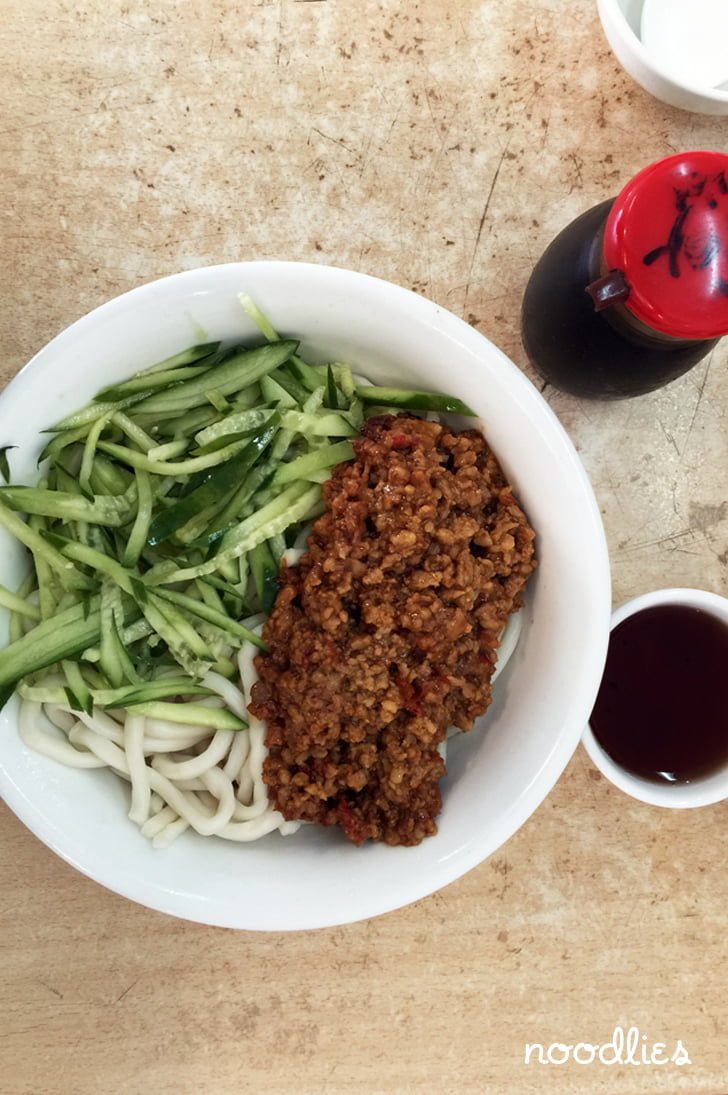 Our xiao long bao looks a little like something out of an episode of Doctor Who, but in the mouth, it's very familiar, especially that addictive pork mince taste and texture.
Lets call a spade a spade, Shanghai Night Ashfield is not much to look at, five rows of tables, bland walls – not much bling, really. We visited before noon and the entire staff were out the front eating and chatting happily away. There's a healthy lack of pretension that's just deliciously adorable at Shanghai Night.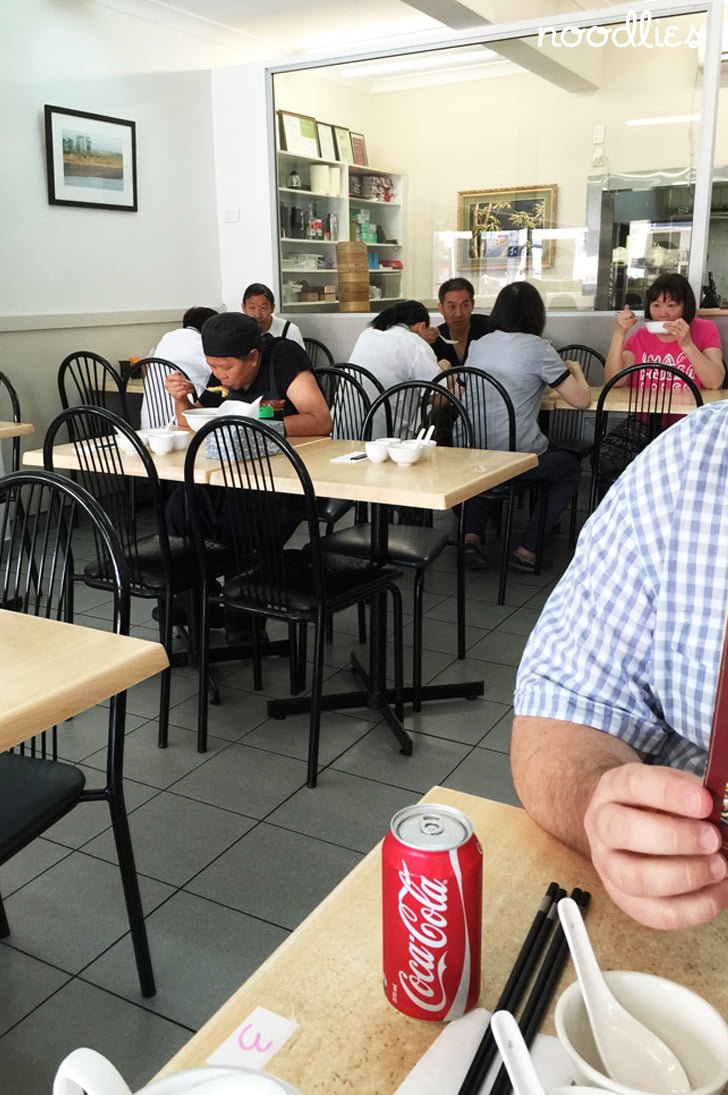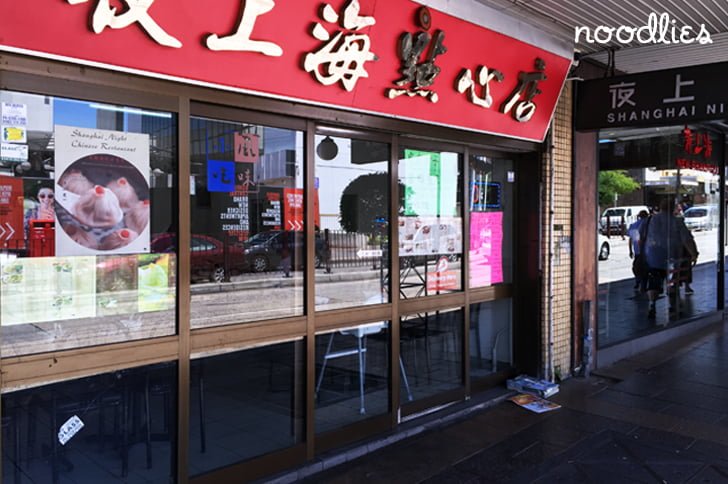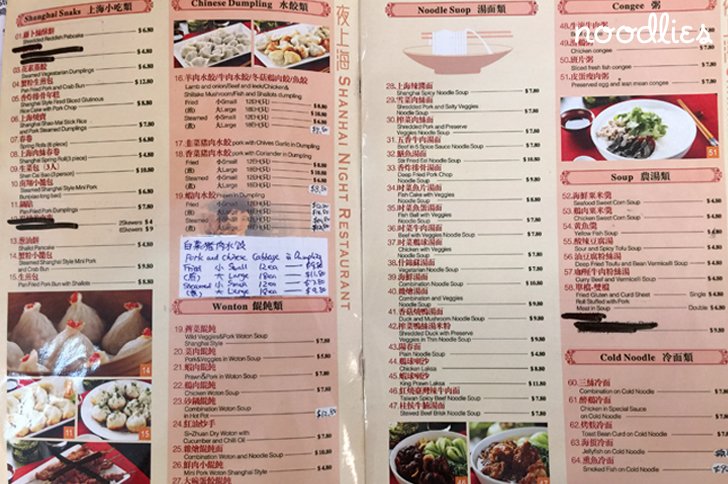 Dumplings from around the world
Thanks to our lovely peeps at Cathay Pacific, here's a scrumptious infographic about dumplings around the world. Read and salivate, folks!

Shanghai Night
275 Liverpool Rd, Ashfield, NSW
(02) 9798 8437