Surry Hills sweeps into the Cabramatta area like a rash…
And locals are lapping it up. First there was V Lounge, The Usual, 6 Points, John Bevedere and now, the latest entrant on the groovy cafe scene is The Weston Eatery. While it's a small space, Weston Eatery is in prime possie, on the corner of Railway Parade and Canley Vale Road, a skip and a jump to the train station.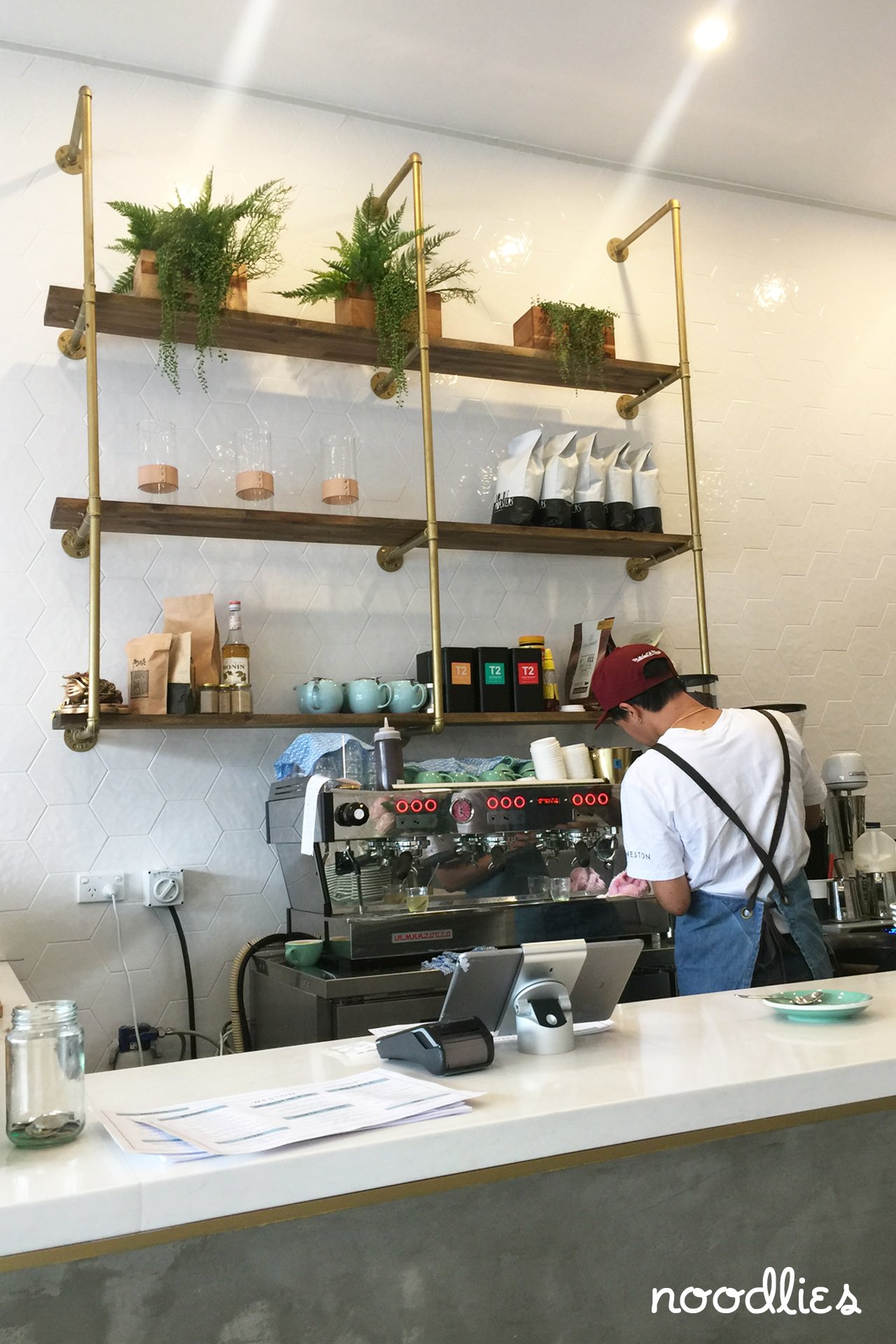 It's all understated, clean lines, cutlery in mini silver pails, cool friendly staff in Napisan white tees and sneakers. And it's uber popular. Admittedly it's a small space, but Westin is packed to the wooden rafters day and night.
Open from 7am weekdays, they're doing well with the morning commuter, desperate for a caffeine hit.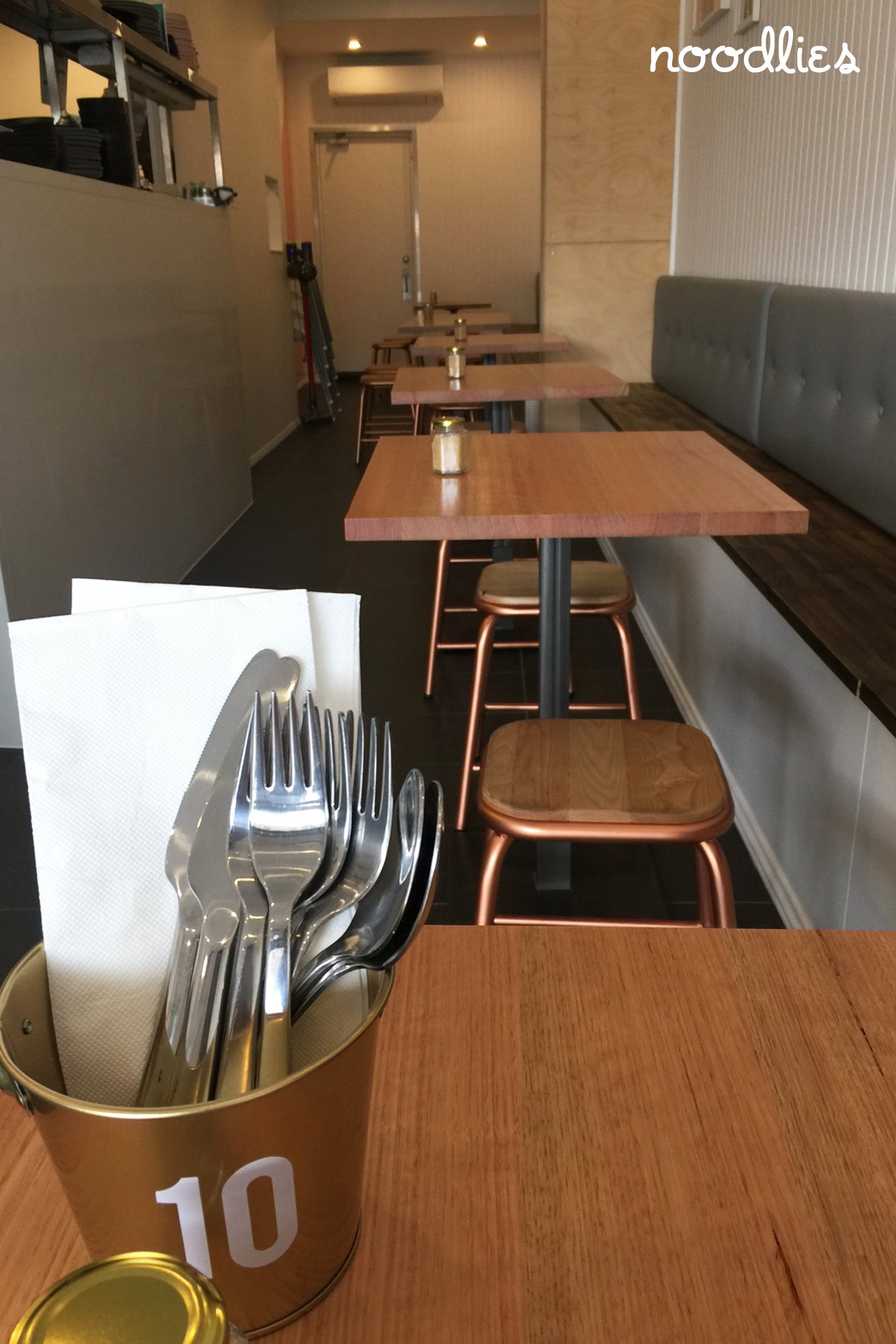 On the menu are the usual suspects, gourmet burgers, something avocado, croissants and friands, though these items are relatively novel out here. They proudly boast Brasserie Bread, which will add instant cred.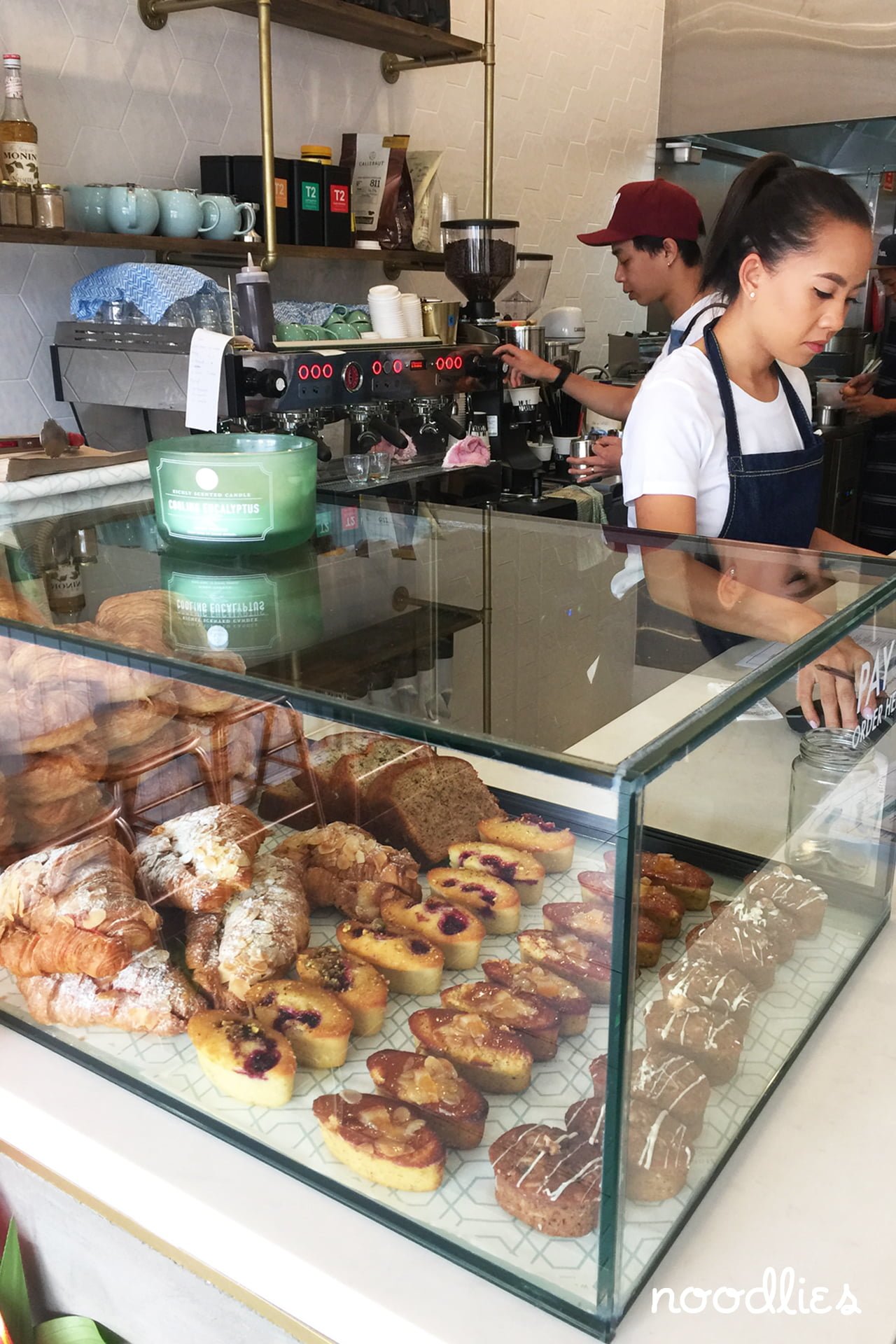 This Saturday morning, noodlies, Sydney food blog is first on the scene, just after 8am for their breakfast. Yes, there's a breakfast burger option, but I've got a hankering for coffee and eggs (who doesn't?!), which comes with Brasserie Bread (of course).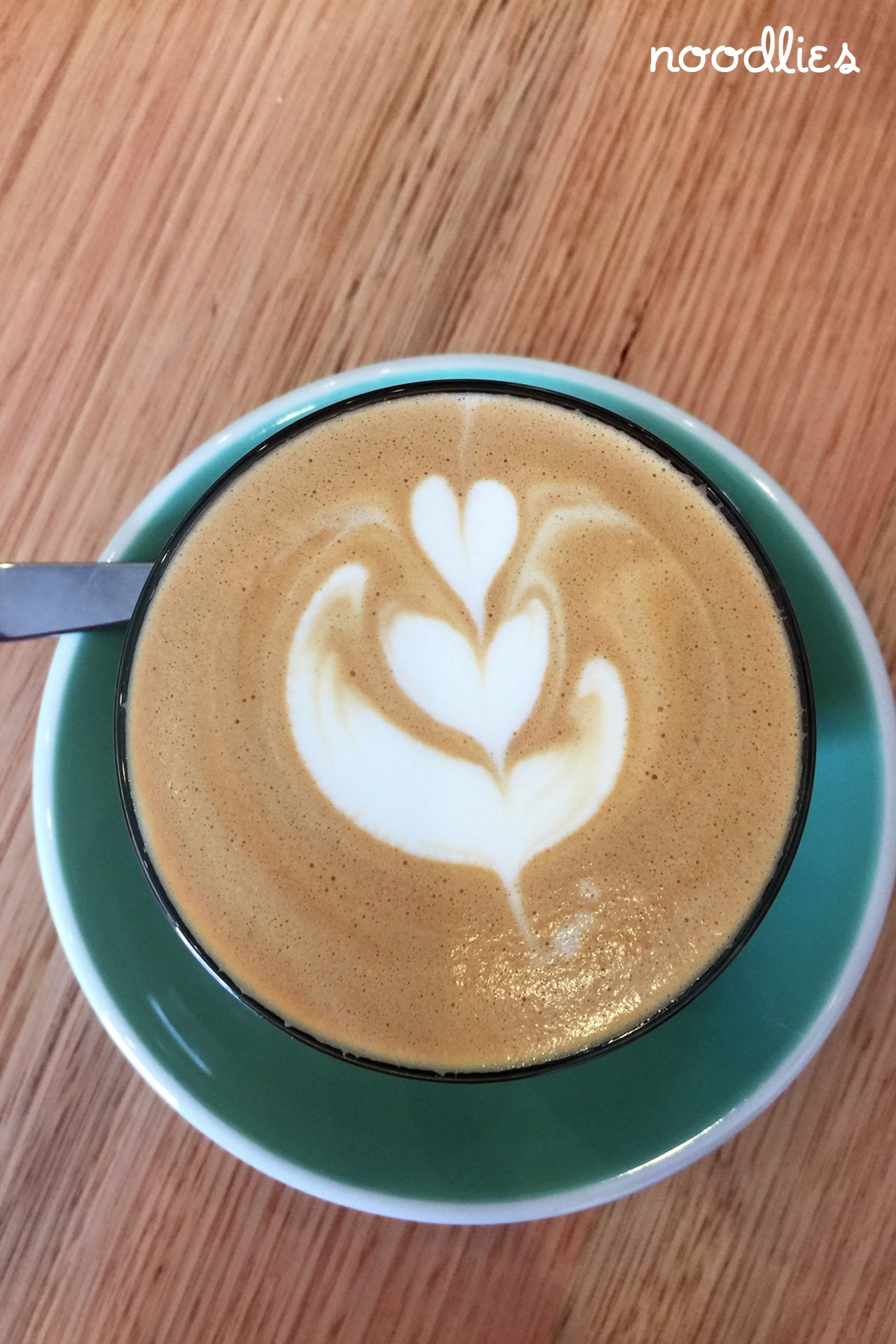 An instagram of Weston and I'm told one of the peeps behind the counter is ex Flower Drum. I haven't verified it, but this latte hits the spot, strong and not too creamy – an overly milky brew is a pet peeve.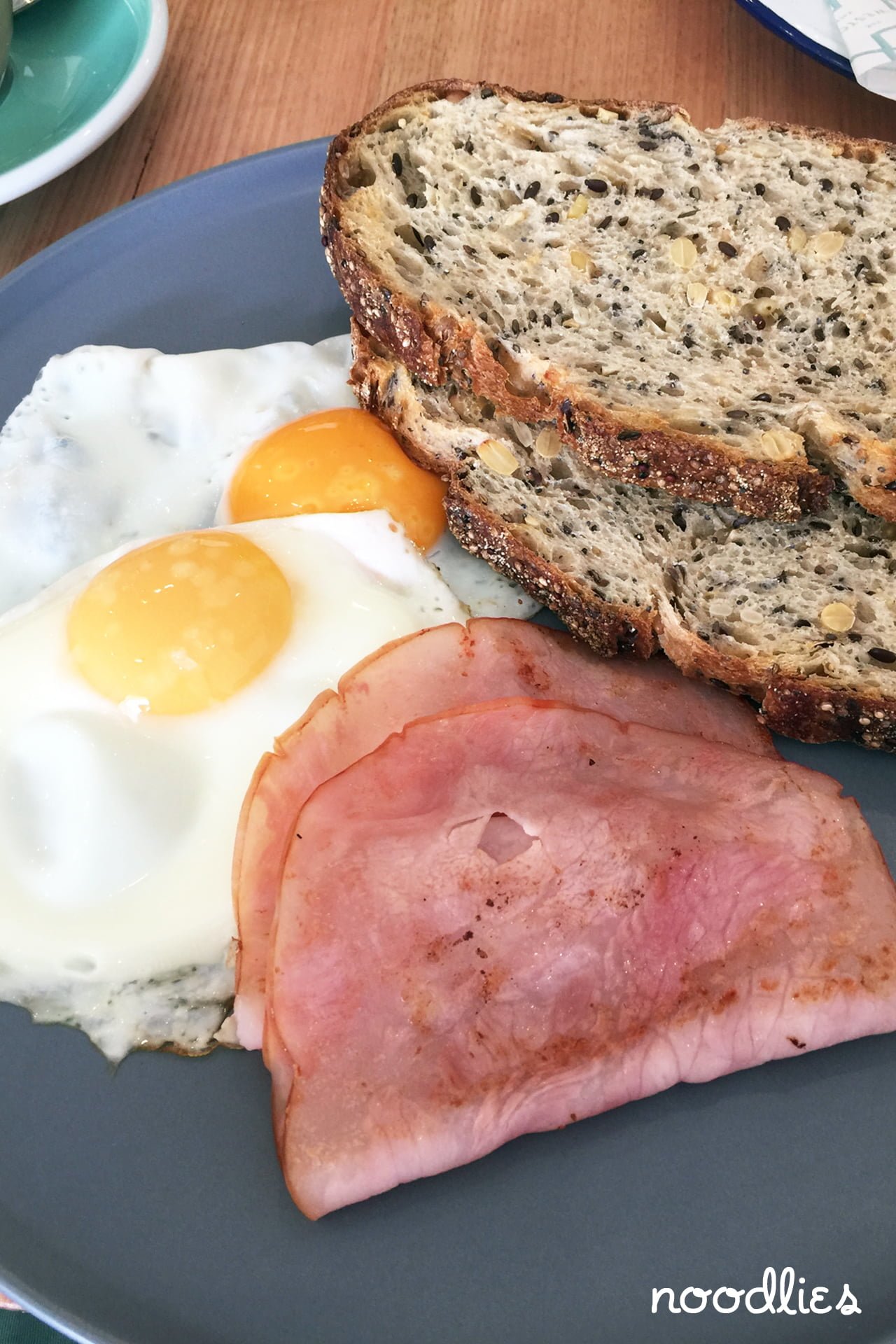 Yep, my eggs are sunny side up (just) as requested and the ham is lightly fried. But that presentation… Yes, Brasserie Bread, but no butter. And it tastes pretty much like it looks (I needed salt and pepper – lots).  But this cafe aspires higher.
Yeah, I'm being hard, but this is meant to be a notch above the Asian ma and pa cafes. Weston Eatery succeeds in looks. But on this visit, not on taste.
But heck, I don't think they care what I think, the crowds of generally young second generation Vietnamese locals tell a different story. It'll be interesting to see how they settle in after the early opening buzz.
Good luck to Weston Eatery, it would be great to have them succeed. It's a five minute stroll from our place along Orphan Creek and would be perfect for a lazy weekend breakfast.
The Weston Eatery
4 Canley Vale Rd, Canley Vale, NSW
Ph: 02 8102 3812