Tasty Vegetarian in convenient food court feed.
Newtown Vegan comes to Chinatown Food Court. Noodlies, Sydney food blog takes a first look.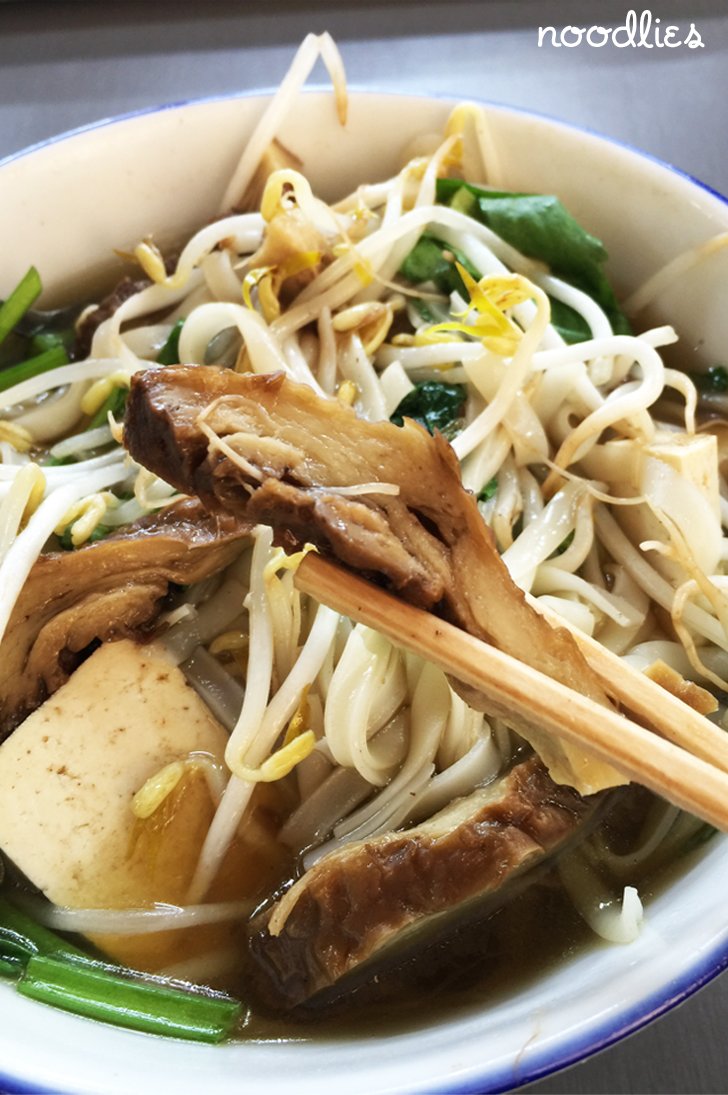 A cursory glance and you'd think it's duck between the chopsticks. Not only does it look the part, the mock duck has a familiar meat consistency and the slightly gamey duck taste. What's more amazing is that Blossoming Lotus is vegan, with no added MSG, onion, garlic and is dairy free.
That uncanny consistency comes from clever use of tofu and tofu skin. Chinese mushrooms help to give the soup a complex, meaty flavour.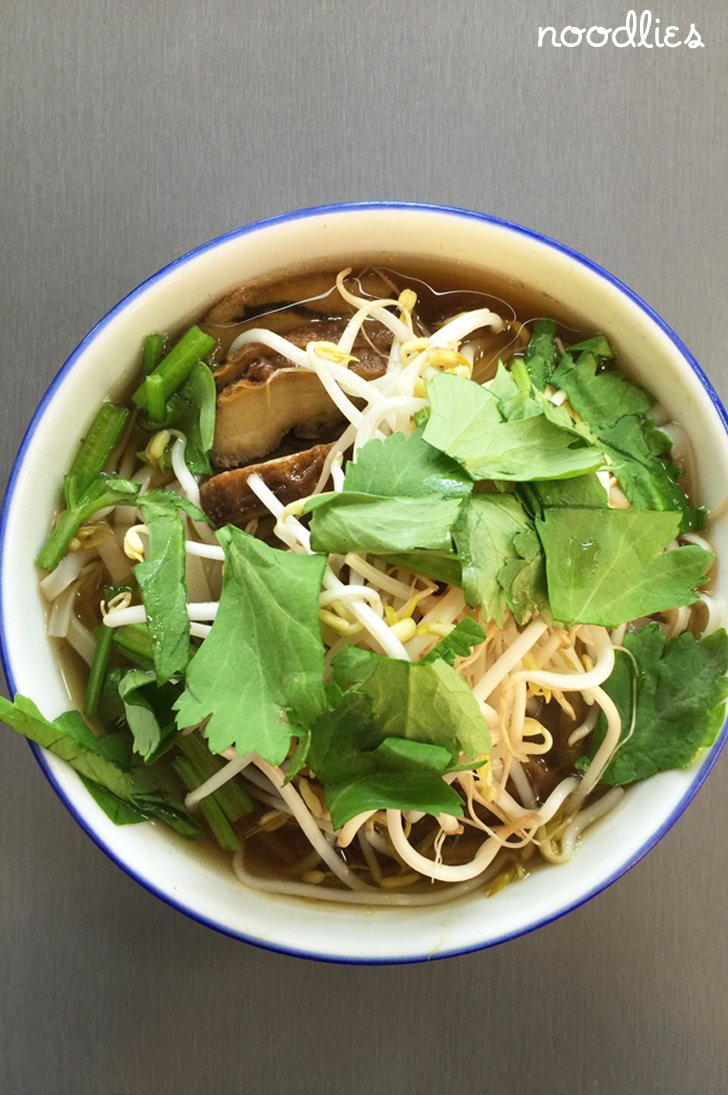 It's an attractive, guit-free bowl, with thin rice noodles, tofu, mock duck, Chinese mushrooms in a rich broth, topped with fresh bean sprouts, chopped celery and coriander. For $9.90 it's a steal.
READ: Complete list of every Chinatown food court stall – over 50 eateries.
Vegan versions of Thai favs are all here, pad see eew, pad Thai, papaya salad, duck salad – most are also $9.90. Or choose from the bain marie; one choice with rice is $7, two for $9 and three is just $10.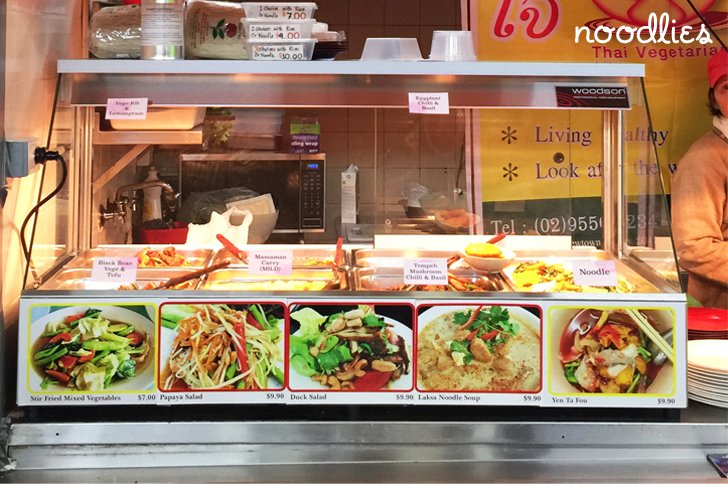 Blossoming Lotus replaces Yummy Thai Corner in Dixon House Food Court. It's a good addition to Sydney's oldest Chinatown food court, perfect for when you're hankering for something cleaner.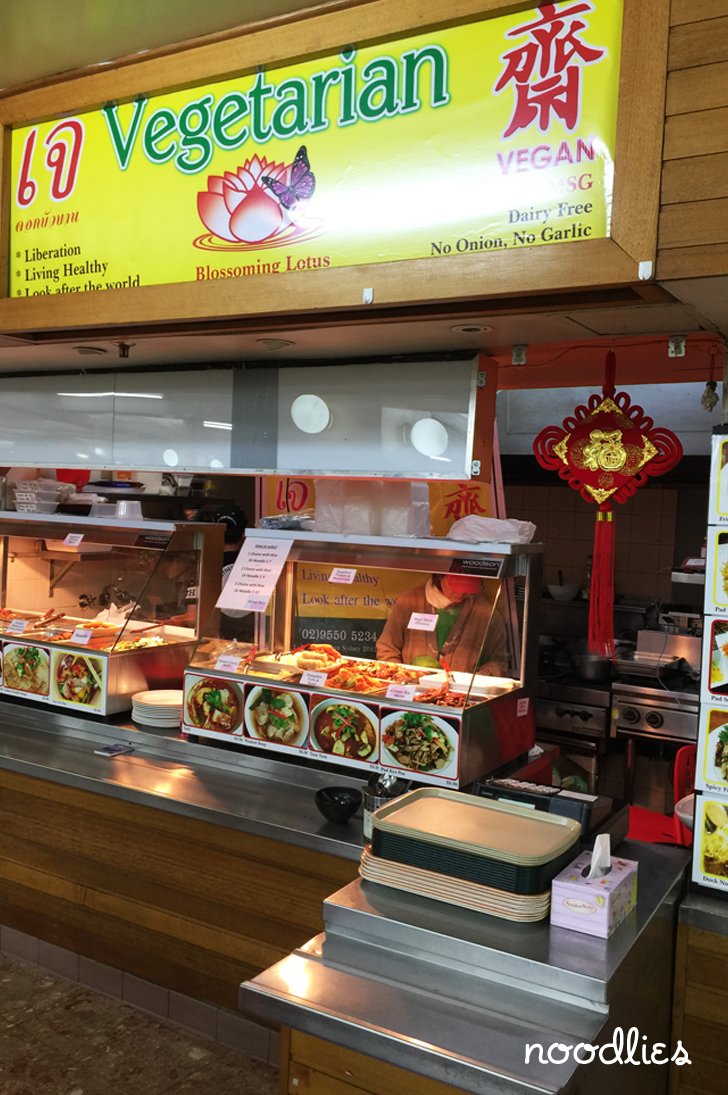 This food court eat seems to be an offshoot of hugely popular Blossoming Lotus, Newtown.
Blossoming Lotus
Dixon House Food Court
Cnr Dixon and Little Hay sts, Haymarket.