Bao! Big trouble in little Vietnam?
Can Australia's Viet food capital withstand the new Shanghai Chinese push? Noodlies, Sydney food blog takes a look at Cabramatta's first Shanghai restaurant.
In Vietnamatta, newly opened Chinese restaurants have had a mixed record. Iron Chef and Super Dish have been runaway successes while Superbowl (now closed) has been a spectacular fail. Hoping to ride the wave of success currently enjoyed by Din Tai Fung, Chefs Gallery, A Taste of Shanghai, New Shanghai and countless others, Shikumen Shanghai brings Shanghai food to the area.
That success is mainly spearheaded by Australia's love of easy to swallow XLB (xiao long bao), fried pork buns, pan fried pork dumplings, boiled dumplings, lively noodles and most recently Chinese baos. The husband and wife team behind Shikumen have Chinese and Vietnamese backgrounds, which might help them to understand the cheap-cheap, tasty-tasty mentality of Cabramatta folks – I mean, in 2015 where else could you buy a pork roll for $2.50?!
…which might help them to understand the cheap-cheap, tasty-tasty mentality of Cabramatta folks.
Shikumen might have a Japanese ring to it, but literally translates as "stone warehouse gate".  It's a traditional Shanghainese architectural style combining Western and Chinese elements that first appeared in the 1860s. At the height of their popularity, there were 9,000 shikumen-style buildings in Shanghai, making up 60% of the total housing stock of the city.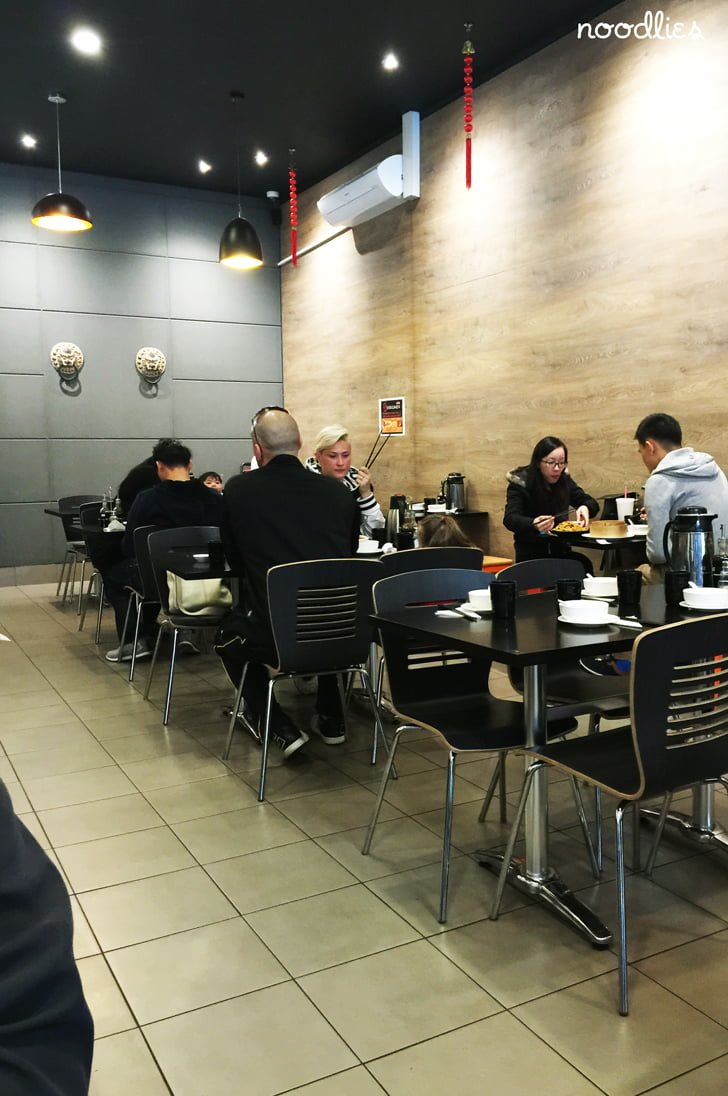 Inside Cabramatta's own Shikumen, the elements are carried through to the walls, tiles and stylised gate lions at the rear. It's all a little zen, with only lengths of suspended mini lanterns adding a little splash of colour.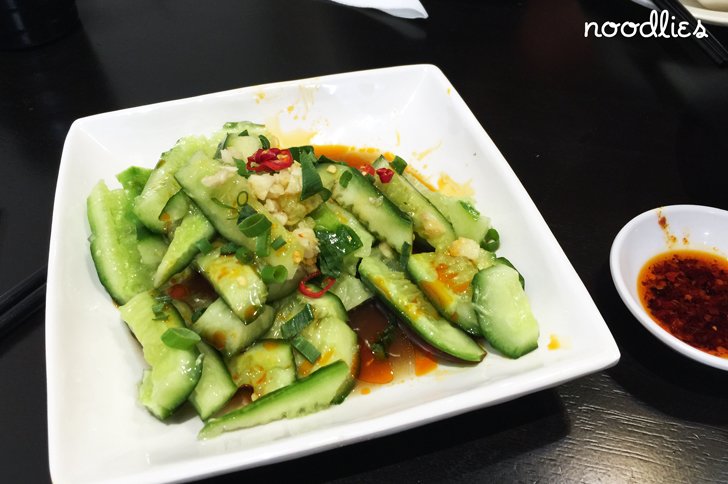 What does add colour is our spicy cucumber salad starter. Green cucumber and crimson chilli oil look stunning against the white plate and dark table top. I've mainly had these at Sichuan restaurants – they make perfect starters. The combination of crispy cucumber, zippy chilli oil and distinctive Sichuan pepper is literally a party in your mouth, getting the palate ready for coming courses.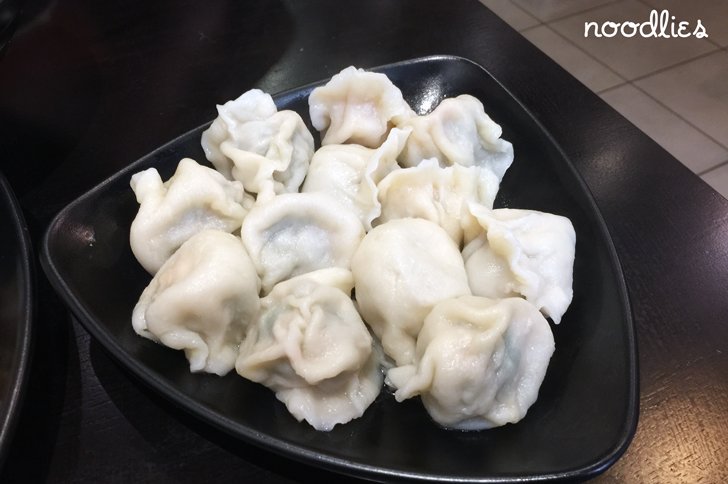 It's hard to make boiled dumplings look good (especially in photos). These look as apetising as any, emitting clouds of elegant steam and framed nicely in a dark, contemporary dish. Dipped in vinegar and chilli sauce, the starchy skin and soft mince centre, satisfies my hungry belly. The filling could be a little punchier, but these are very respectable morsels.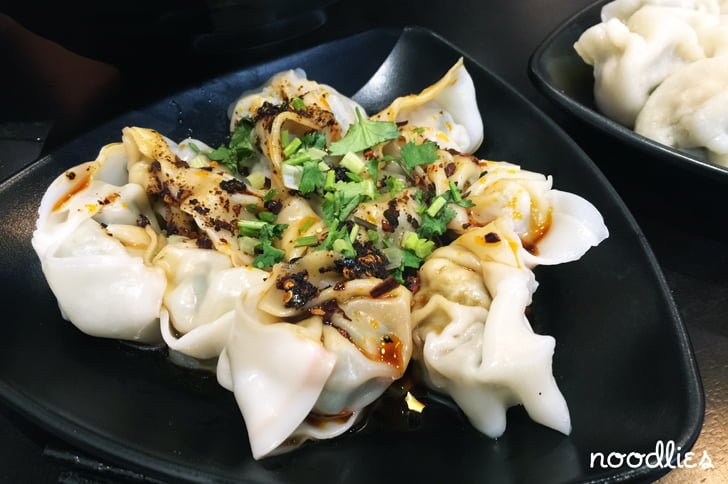 In contrast to the matt look of the earlier boiled dumplings, the outer of these chilli dumplings are shinny with an al dente texture. These little round beauties look sensational; chilli oil, dried chilli and sliced coriander adding simple but alluring colour. These dumplings are sweeter than others I've had, which make them delicious at first but just little too rich by the end. They'd be perfect in a group, where everyone only has one or two.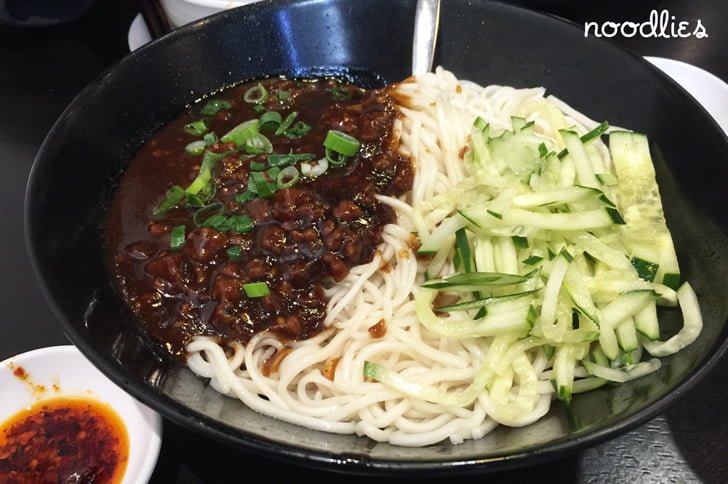 Our zha jiang mian is a Beijing dish of wheat noodles, minced pork in soya bean sauce and shredded cucumber. The dish arrives 'separated' as above ready for mixing. The noodles colour change into an attractive golden shade when mixed, watch the instagram video above and you'll see what I mean.
And it's delicious. Salty, with plenty of different textures and flavours, though again, on the sweet side.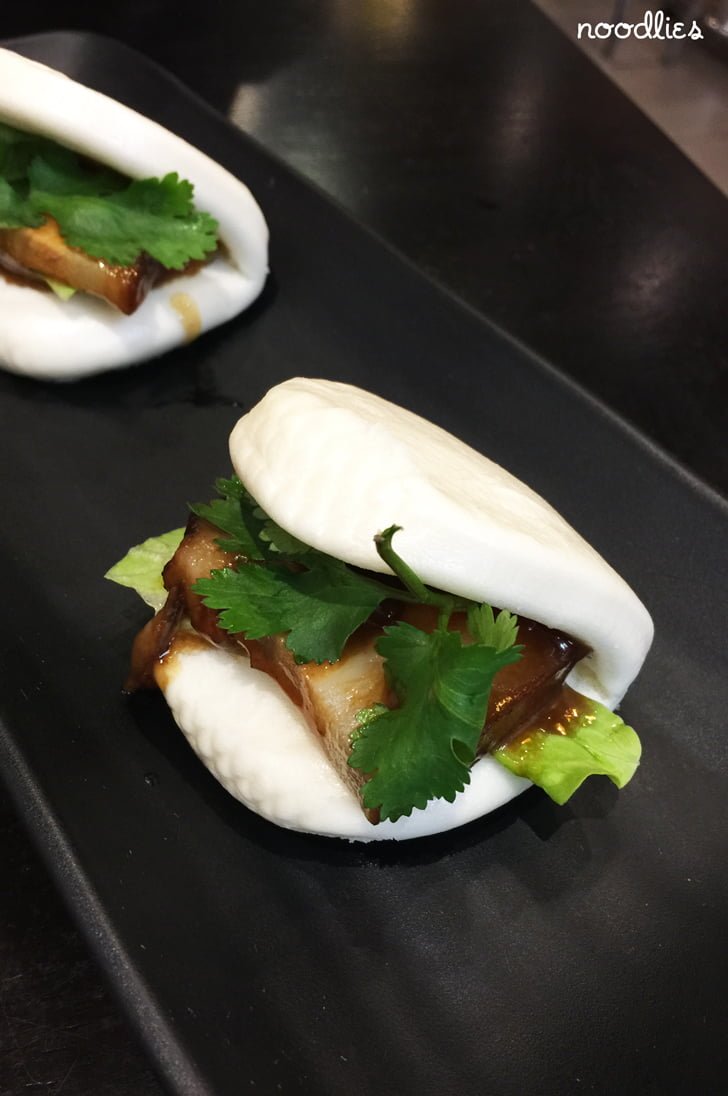 If dumplings are hot right now, then baos are volcanic. Hip and happening bao joints are popping up all over town – most with bao in their name. Obviously bao isn't in Shikumen's brand, but these little brilliant white buns are filled with sweet and sticky pork belly. Made to be inhaled in one, sweet mouthful. Gobble it up!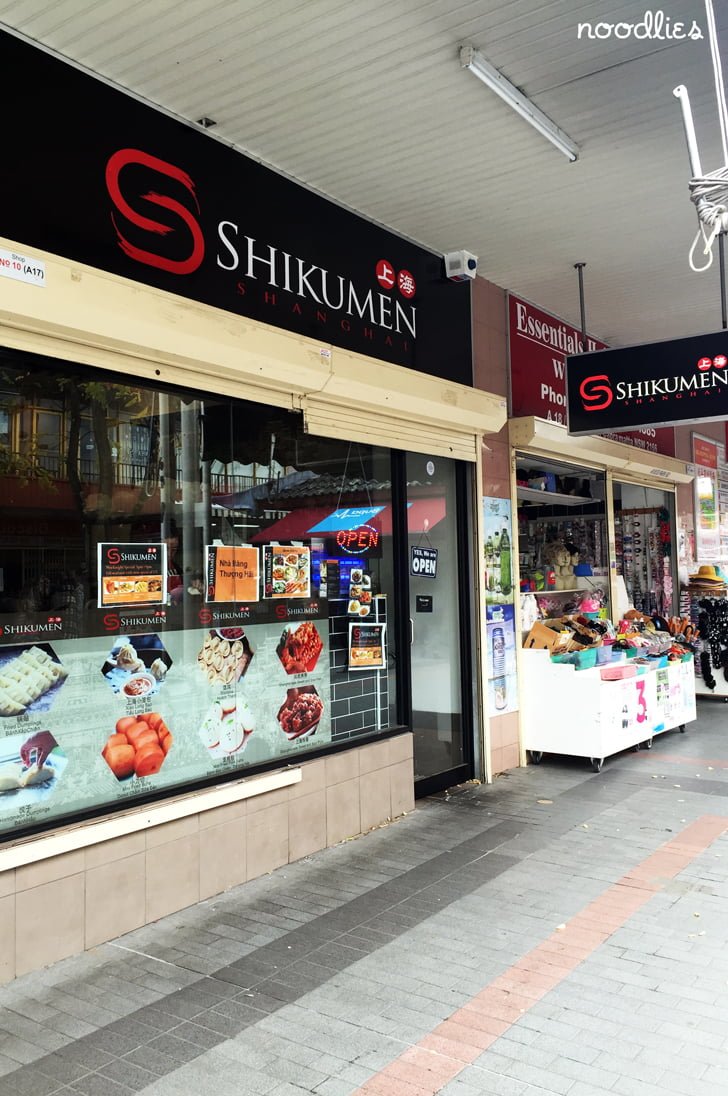 Cabramatta is highly competitive. Shikumen has been open for over six months now. As yet, there aren't lines forming each weekend, but they're open late, the prices aren't over the top (our bill came to around $35 for 2, cash only) and the food makes change from the local Viet offerings.
Shikumen is worth a look.
Shikumen Shanghai
Shop 10, 53 Park Rd, Cabramatta (Dutton Lane Mall)
0478 239 381