Thai Sensation. Does the food live up that sensational name?
Noodlies, Sydney food blog has asked that question before – July 2013 to be exact. That means this Cabramatta Thai has is around a decade old – successfully surving the bitter lock down imposed on south western Sydney's areas of concern.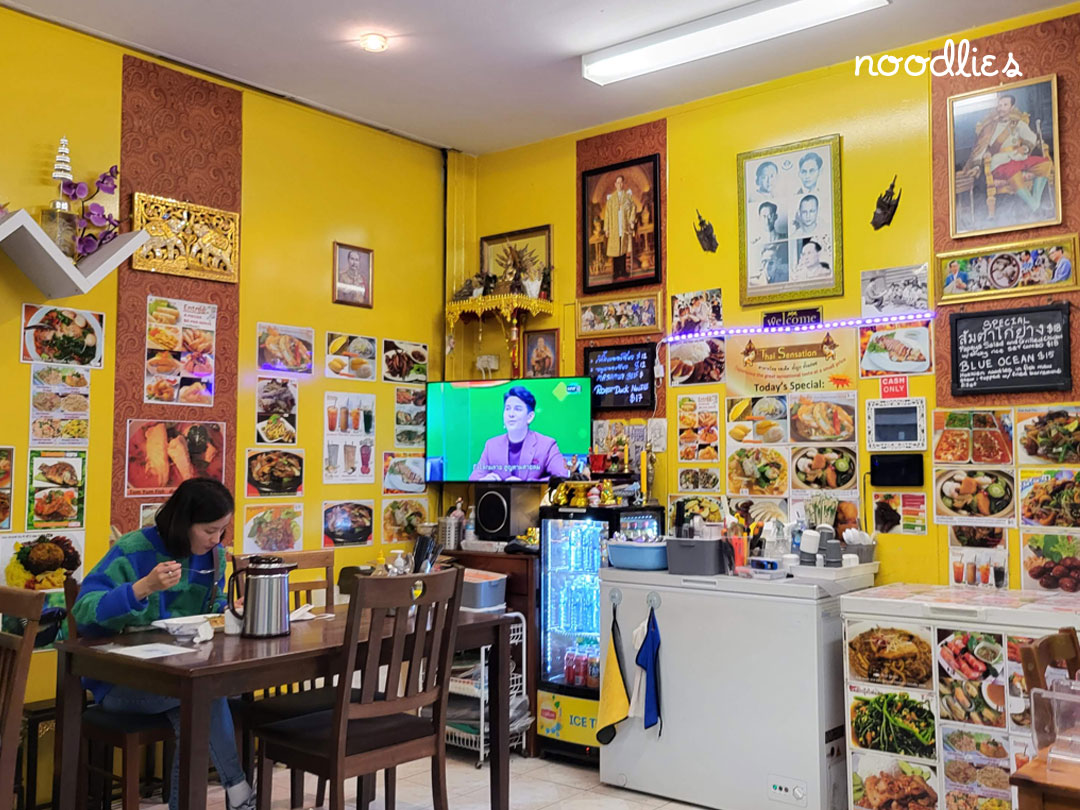 What's changed? Well Thai Sensation has always had an over-the-top feel – I mean, look at those blinding yellow walls! Those lurid walls are still there, but the effect is more dazzling these days with a kaleidoscope of laminated picture menu. It's certainly a sensation for the eyes. but that's the charm of Thai Sensation, step inside, and you could be in a local Bangkok eatery.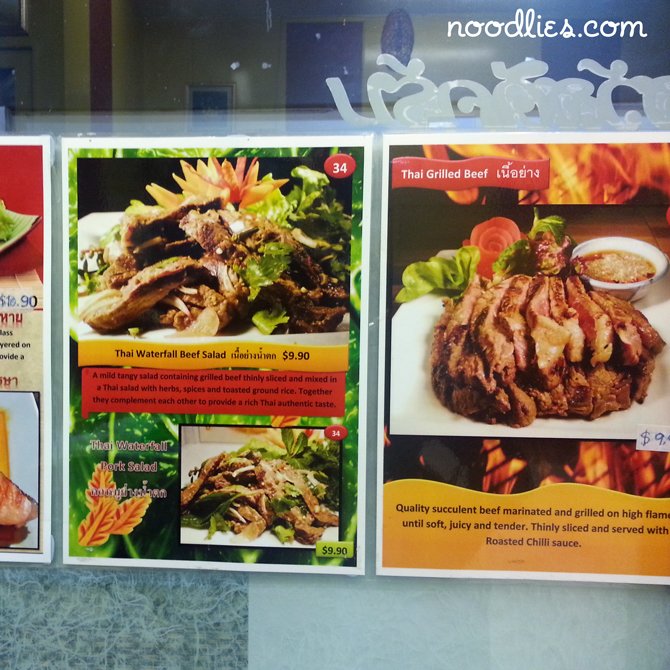 We're avid fans. This is one of the eateries that kept us going through COVID lockdown. The staff are incredibily cheery and smiley, even by the already high Thai friendliness standards. It's never failed to lift our spirits during lockdown, as we raced in to pick up our takeaway order – masked beyond recognition and madly scanning any QR in sight.
Lockdowns are a thing of the past, but we're still loyal customers; sometimes eating in, other times ordering takeway. Today the sensation we're after is a sit down one.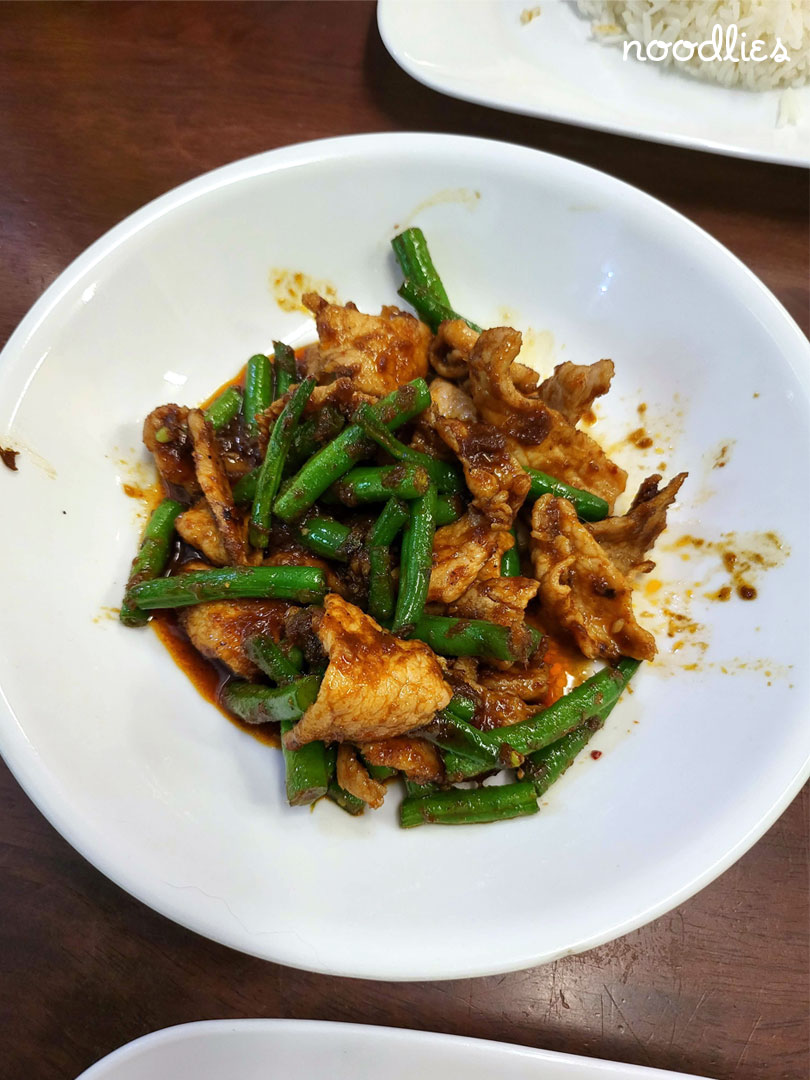 Pad prik king moo is always on noodlies' list.  How can you not love pork in a rich curry and ginger base?  It's usually made with cruncy pork belly, but here, it's just pork. We like it more this way, none of that annoying crunch. There's a salty richness which makes this dish go perfectly with steamed rice.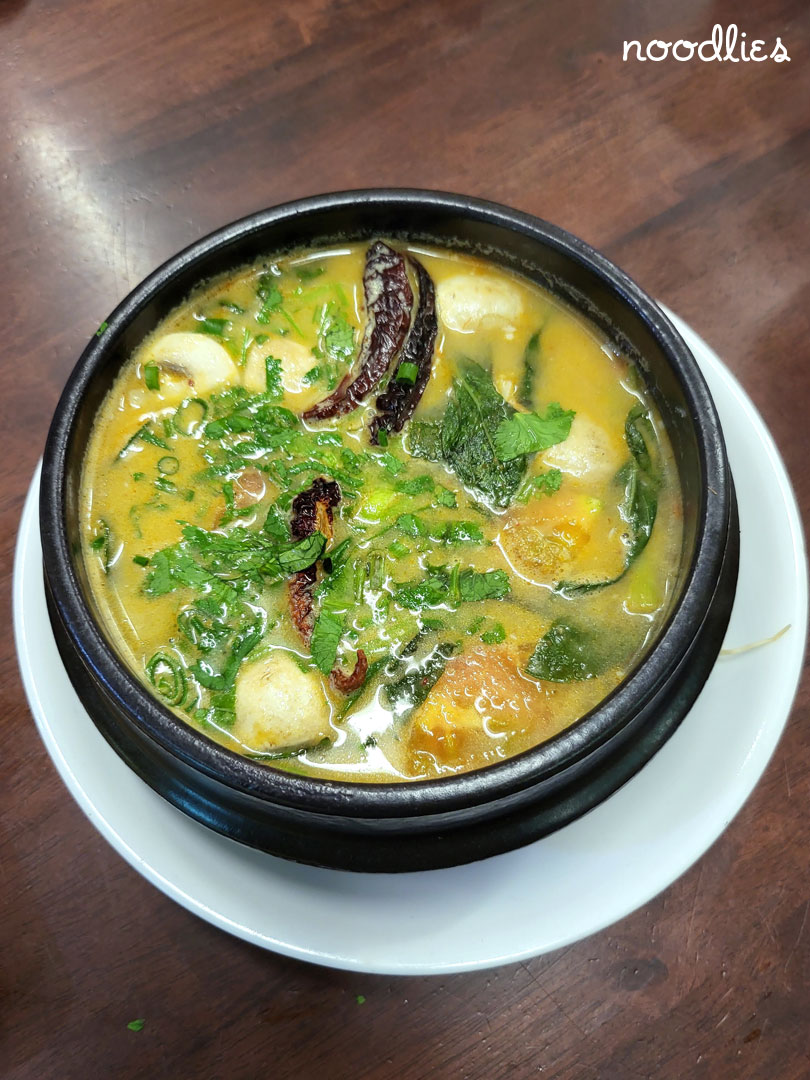 A soup is always good to wash down the curry delight. Our go-to is is coconut tom yum. It's still sour and spicy, but that acidity kick is tempered by coconut milk richnesss.  It's a suprisingly winning combination.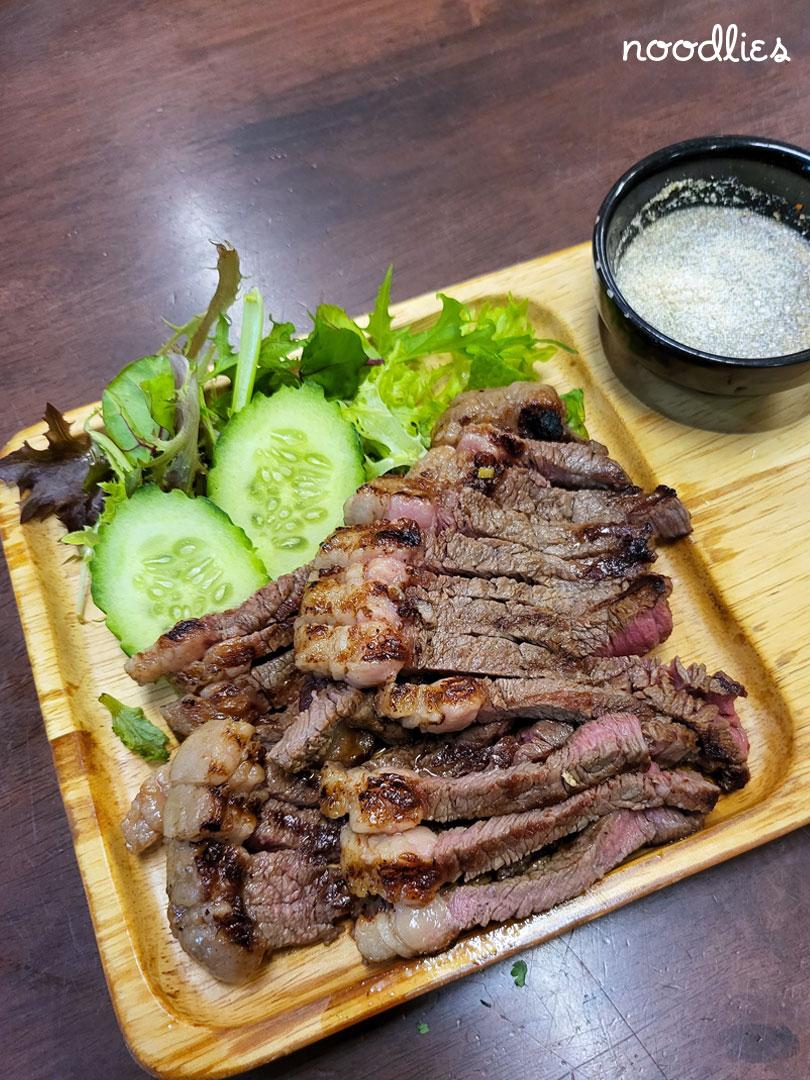 Not getting enough iron? The grilled beef will sort you out, no problems. This is pretty much a sliced steak in it's full glory, not adorned with dressing or marinade (if you want that, order the waterfall beef or regular beef salad). It's medium rare with plenty of fat – avoid if that's a problem, but the fat makes each mouthful more juicy and fragrant. Calling it a plain steak is a little unfair, because it does come with a peppery dipping sauce. We love it. Maybe we'll grow chest hairs soon.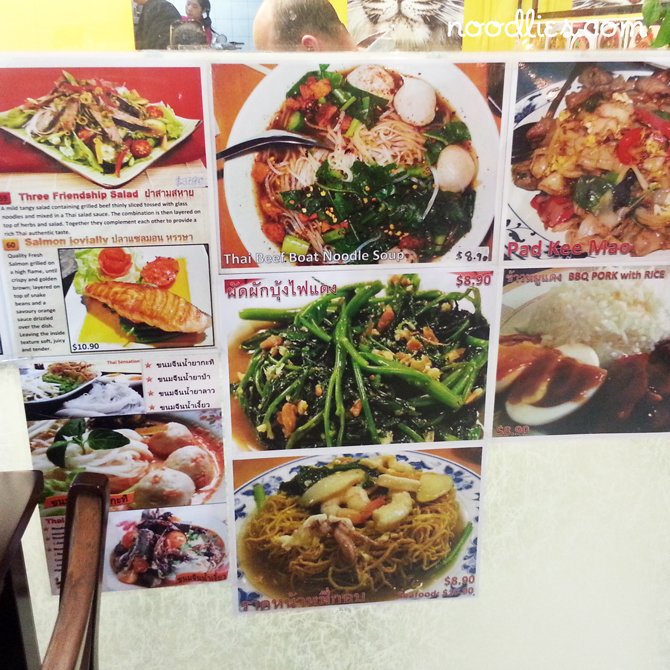 If you fancy a individual dishes, there are lots of choices from pad Thai, through to boat noodles. There's a lot of dishes on the menu, Thai Sensation's repertoire is truly sensational. Maybe sensation isn't an overreach – how does one kitchen produce so many dishes to the same standard day after day for around a decade?
We don't have the answer, but for now, we're happy to return week after week.
Thai Sensation
No 1 Shopping Centre
Shop 24, 11/47 Park Road, Cabramatta
(immediately left of the entrance closest to Hughes st)