An or Ann, what's in a name?
Wait, is this an off-shoot of Bankstown pho institution, Pho An? Noodlies, Sydney food blog checks out the relationship.
It's almost 2pm on an overcast Sunday afternoon. There's no longer a queue but no spare tables either. I happily share a table with another lone diner. He's particular with his order: pho tai gan (raw beef and tendon), unblanched sprouts with a side bowl of spring onions in pho broth. While waiting for his order to arrive, he pours hoisin and chilli sauce into a dipping plate in ying-yang fashion and covers it with freshly sliced chillis.
When the bowl arrives, he removes all the basil leaves from their stem and dump all of them as well as his bean sprouts into his pho. He then picks the chilli that's been marinating in hoisin and chilli sauce and puts pretty much all of them into his bowl. In between mouthfuls he picks a sprig of spring onion from the side broth bowl and chews on it.
That says everything about the Vietnamese obsession with pho.
Pho Ann has been in the Belverdere arcade in Cabramatta for a few years now, but some still ponder on its relationship with Pho An in Bankstown – one of the eateries that have helped elevate pho to mainstream attention.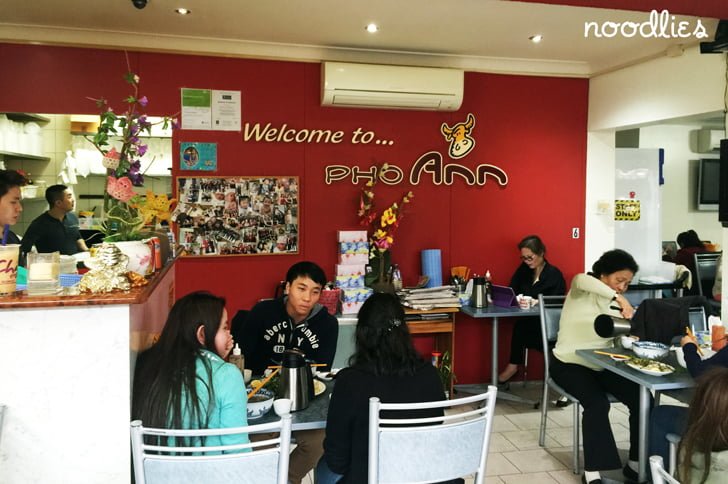 Gossip and rumour abound, but it's safe to say that a chef from Pho An has broken away to establish this eatery in Cabramatta. Some say it's the head chef, but noodlies doesn't know enough to confirm or deny, and I don't want to pick that sore with Pho An. In this context, the Cabramatta eatery's name is a tad cheeky, don't you think?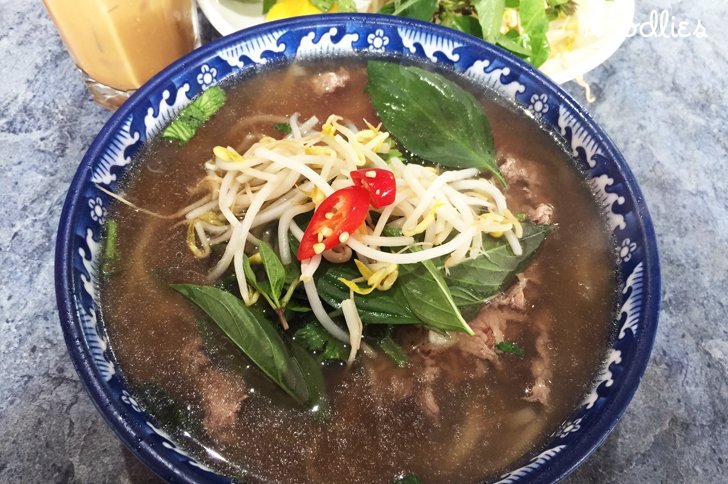 I order the small bowl of pho tai, which is probably the right size for most people. The thin slices of beef are raw when added to the bowl, but will quickly cook when the boiling broth is added. Here at least the beef is already submerged to speed up the cooking process. At other eateries they sit red raw on top, waiting for diners to do the submerging.
…the real differentiator between rival pho bowls lie in the broth
Pho is subjective and many arguments have ensued over the best pho in town. Given the other ingredients are fairly standard; beef, rice noodles, basil, sprouts etc, the real differentiator between rival bowls lie in the broth. For transparency sake, Pho An is up there for noodlies, but, it's not my favourite. Though there is a nice aniseed, basil aroma which I particularly like.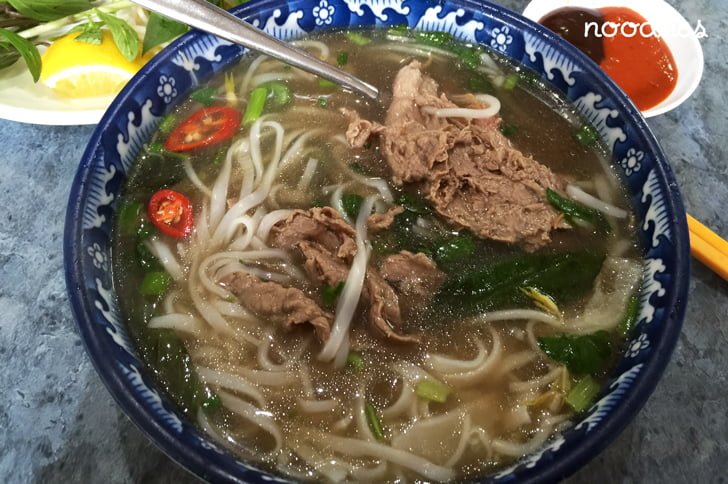 At Pho Ann, the first mouthful is pleasant. It's a clean, sweet broth. This pho is very accessible. However, after a few more mouthfuls, it's not punchy enough for the distance. The pho noodles are a little too thinly cut for me, though I admit that's just excessive pickiness on my part.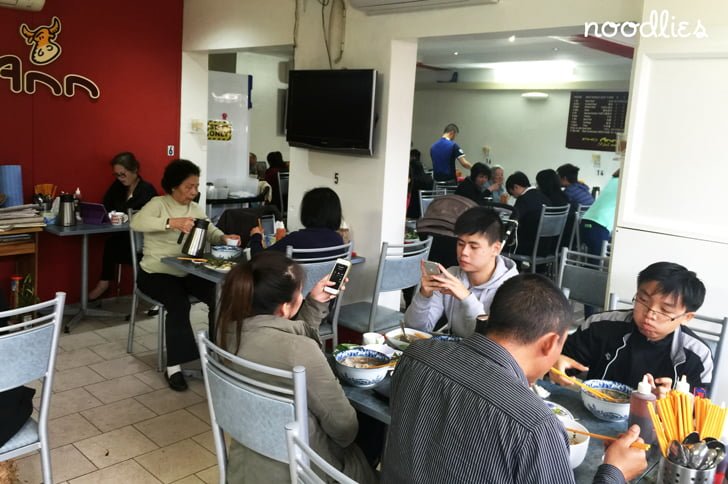 Pho Ann does a roaring trade so it's obvious that plenty disagree with me – the eatery certainly doesn't need noodlies' endorsement. Unlike the other pho icons like Pho Ann, Pho Tau Bay and to a lesser extent Huong Xua, this eatery isn't well known outside Sydney's Vietnamese community, the punters here are pretty much all Asian, which gives the eatery an additional authentic feel. Though orders are taken on mobile phones which reminds you we're in Sydney.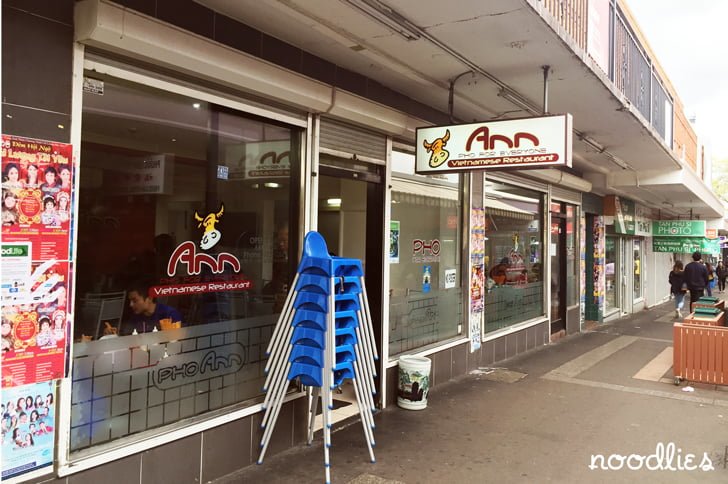 It's your turn to try Pho Ann. I'd love to know what you think!
Pho Ann
10-12/70-72 John St, Cabramatta NSW
(02) 9723 2529