Unusual, The Usual Cafe Cabramatta.
Move over ma and pa, the kids are taking over in Cabra town. Noodlies, Sydney food blog goes exploring.
Like a breath of fresh, Surry Hills air, The Usual Cafe breezes into Cabramatta. On Hill street and facing the concrete Cabra multi-storey carpark, The Usual Cafe is hard to spot but when you get there, it makes an impact. While ma and pa pho eateries overdose on colour, movement and plastic, here, the simplicity is stark and elegant.
That single-minded design is head turning, jaw dropping and double-take inducing.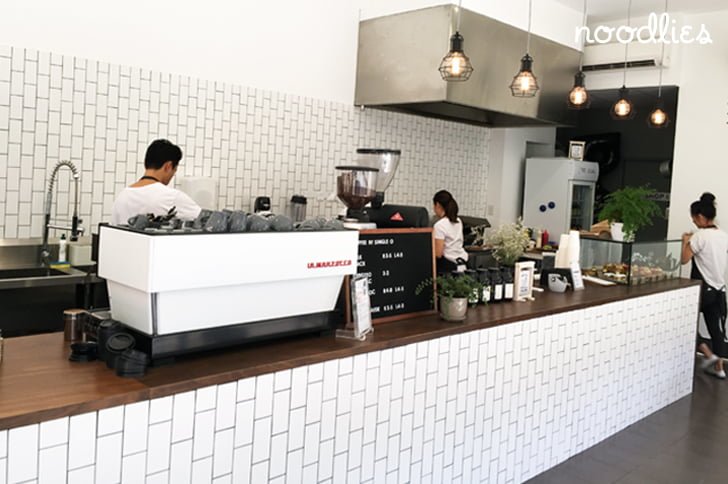 The Usual Cafe is fronted by Cabramatta's good-looking second generation, with modern Australian palate and sensibilities. Everything-everything is out stark elegance is in; white walls and tiles should be blinding but it's effectively softened with nature – warm wood, ferns and other living greens.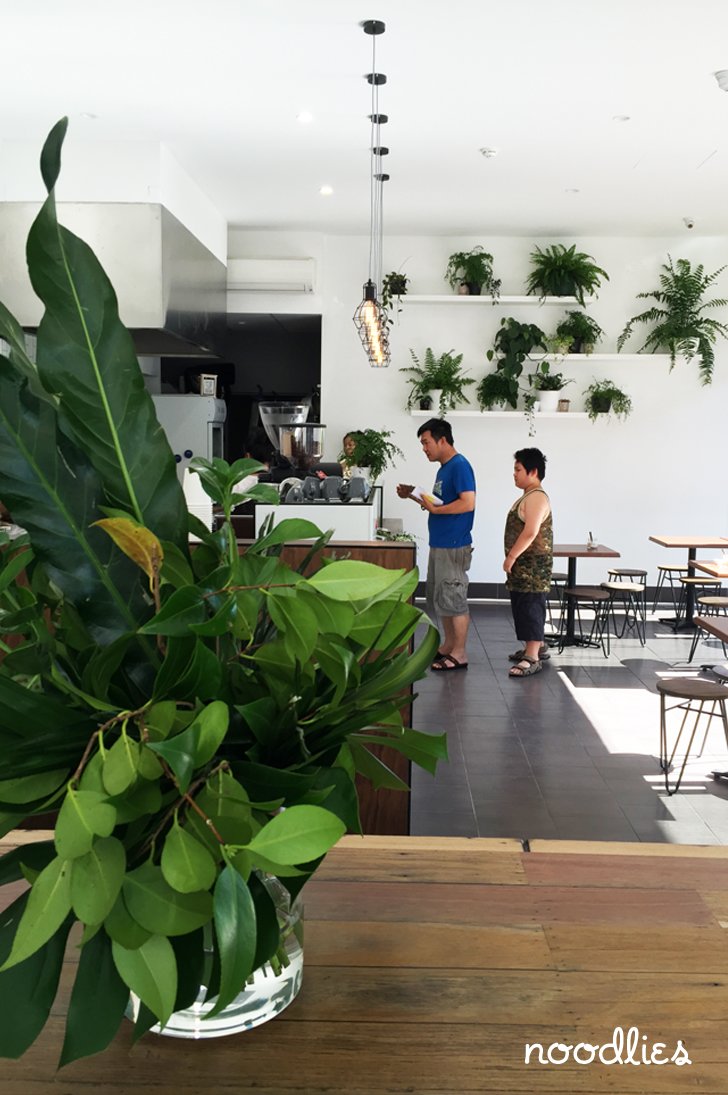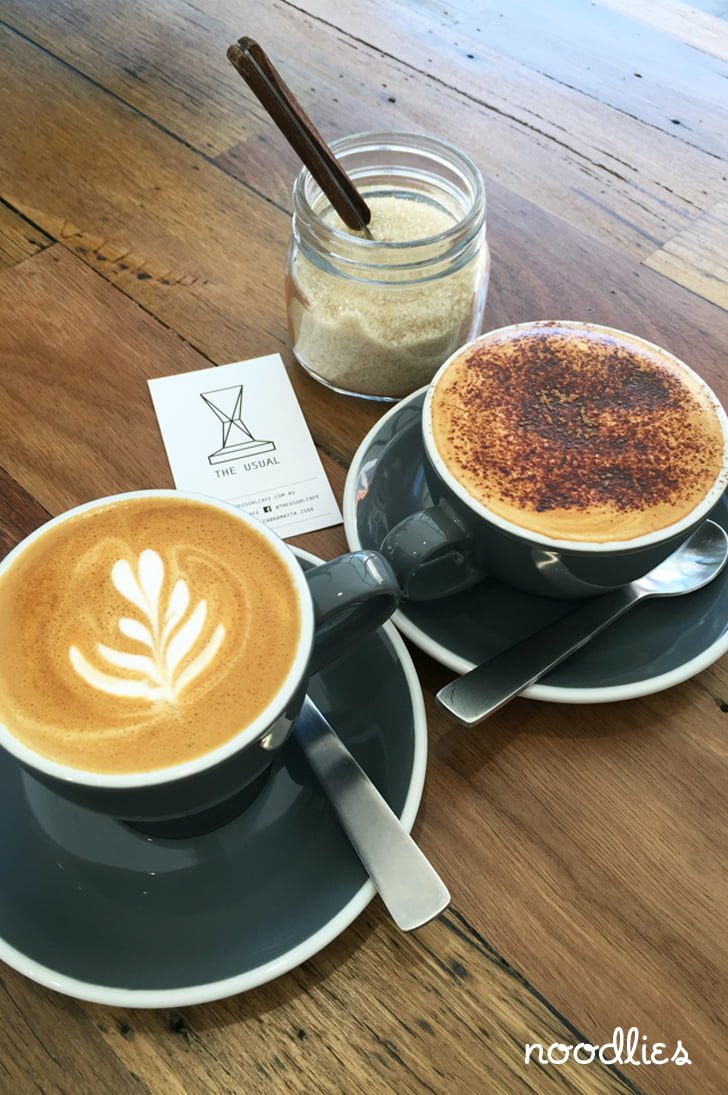 That less-is-more attitude is reflected in the menu, too. Five choices, available all day. And a range of coffees including cold brew coffee with almond milk, tea, shakes and raw pressed juices.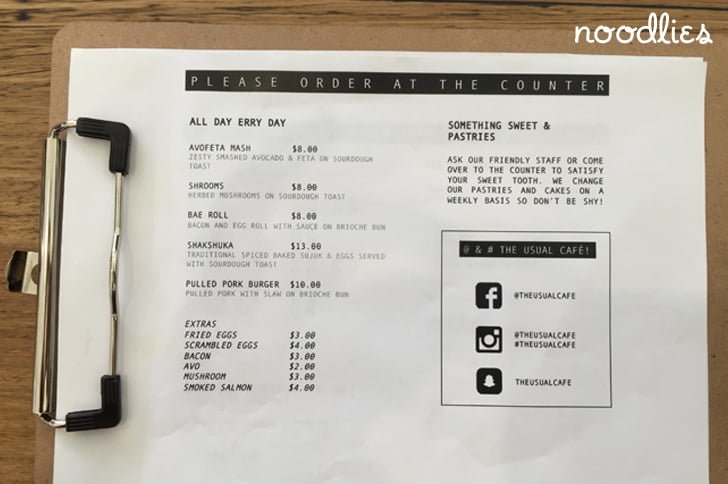 The simplicity ends with the food. Shakshuka (spiced baked egg and sujuk) is fireworks; colour, texture and fragrance. It's a pretty dish with lots of herb punch. We added extra salt, but that's probably the ma and pa in us.
Bae roll (bacon and egg) comes with a soft tomato relish between a lightly toasted brioche bun. Runny yolk and on a generous bed of lean bacon, thick and hard to navigate but very worth while.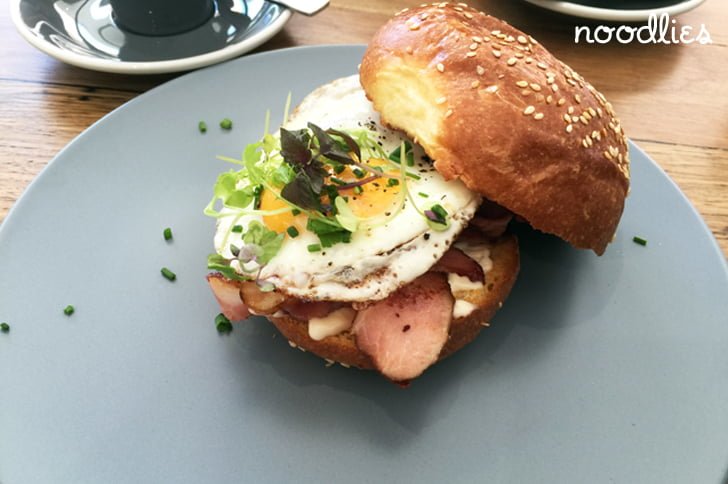 The coffees aren't overly strong, but has a nice, adult bitter aftertaste, which will go down well with locals.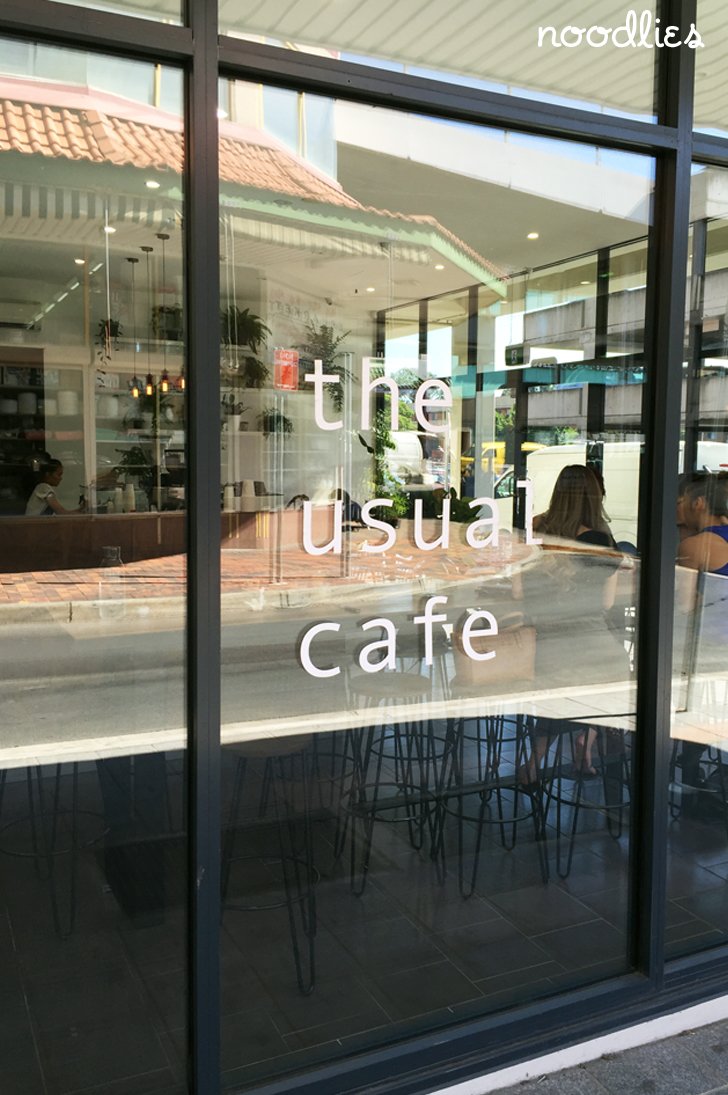 Tips
You'll need to order at the counter
The Usual Cafe can be hard to find. It's at the rear of 46 Hill street, look for Bo De Tam vegetarian restaurant. The cafe is at the rear of the same building
The Usual Cafe
8/46 Hill St, Cabramatta NSW
(02) 9728 4171