It's fried chicken, but not as you know it.
Red Hot Chilli Peppers rocking the speakers, fried chicken flowing from the kitchen, fiery mural flaring from the feature wall. Welcome to Papa Do's and Bros Chicken, Cabramatta.
Locals are perplexed. New eateries in Cabra-town have been anything but the usual ma-and-pa pho or com tam suspects. It started with the riotously popular, The Usual, quickly followed by John Belvedere in Cabra (Espresso Warriors is coming soon) and The Weston in Canley Vale. It seems like the only game in town is the second generation and their desire for inner city/Surry Hills hipness.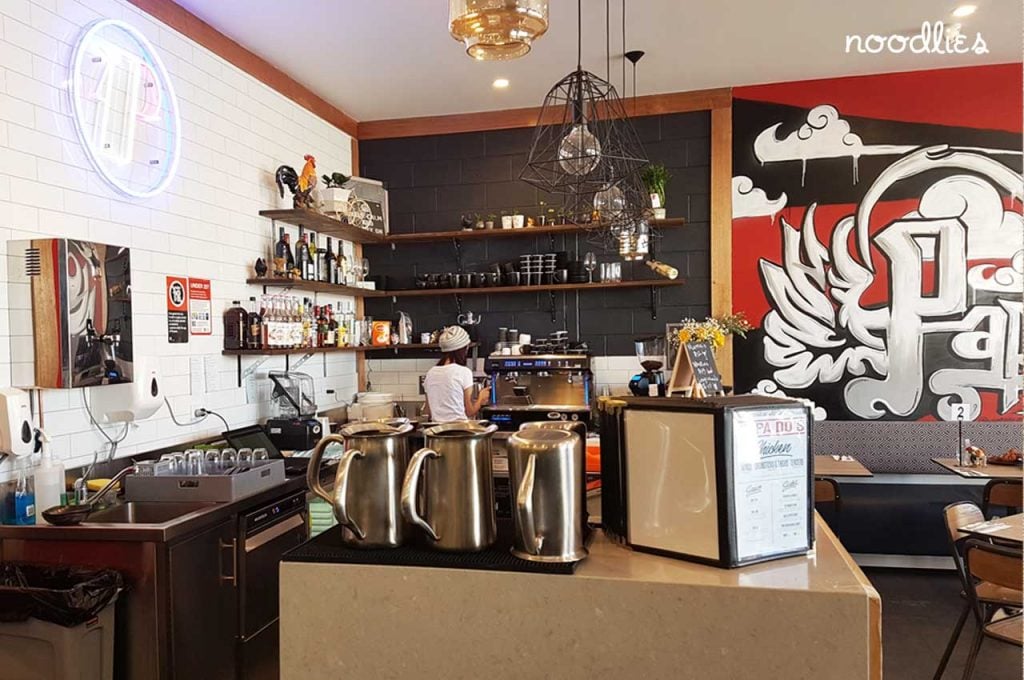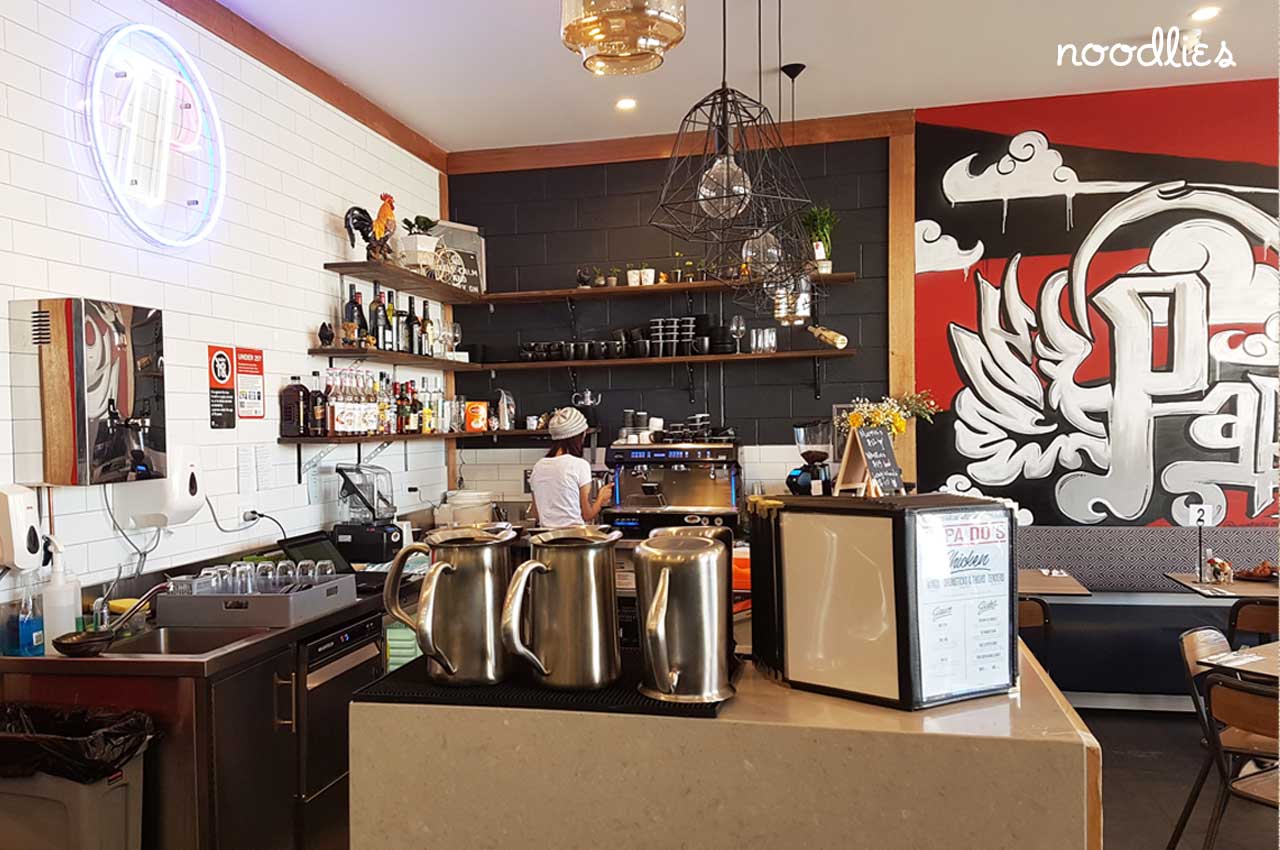 Papa Do's opened on 10 June and locals are still getting used to to a Cabra eatery the doesn't serve pho. But Papa Do's kinda does. Take their loaded fries – it's Vietnamese poutine really, with beef brisket smoked and slow cooked for 11 hours and pho jus reduction, garnished with basil and shallot (below) .
Yep, you read that right – pho jus. One mouthful and you'll recognise that distinctive five spices, beef pho broth flavour, especially with a mouthful of basil. It's uncanny. That pho taste lingers on, just like after a bowl of the iconic Vietnamese soup.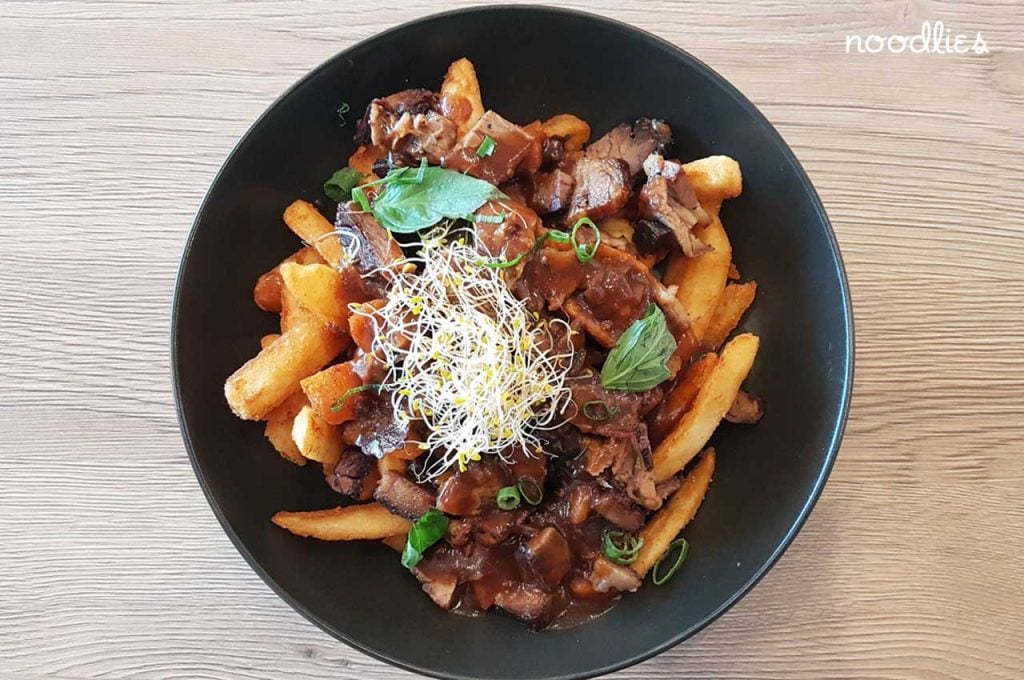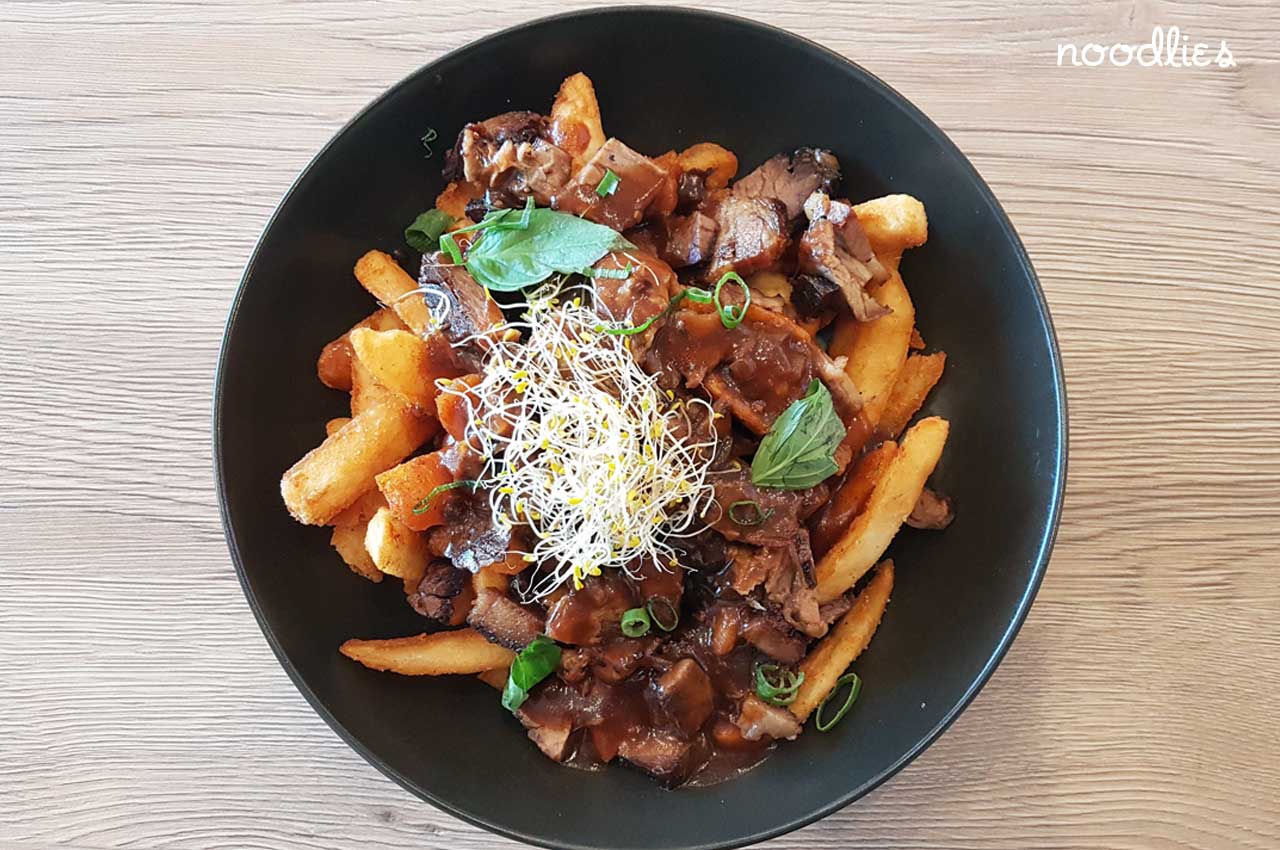 That pho jus also makes an appearance in Papa Do's chicken (below), choose deep fried wings, drumsticks & thighs or boneless tenders. It's remarkable how the reduction captures that pho aroma.
The batter is on the thick side but not dense, the white flesh is well-cooked but not dry. I'm not sure if the pho jus is the right sauce. Never fear, there's a choice of two other sauces; sticky sweet soy and interesting chilli BBQ which, according to the menu, is inspired by Cajun-Vietnamese cuisine of Louisiana, with lemongrass, ginger, paprika and cayenne pepper notes. That should have the traditionalists up in arms!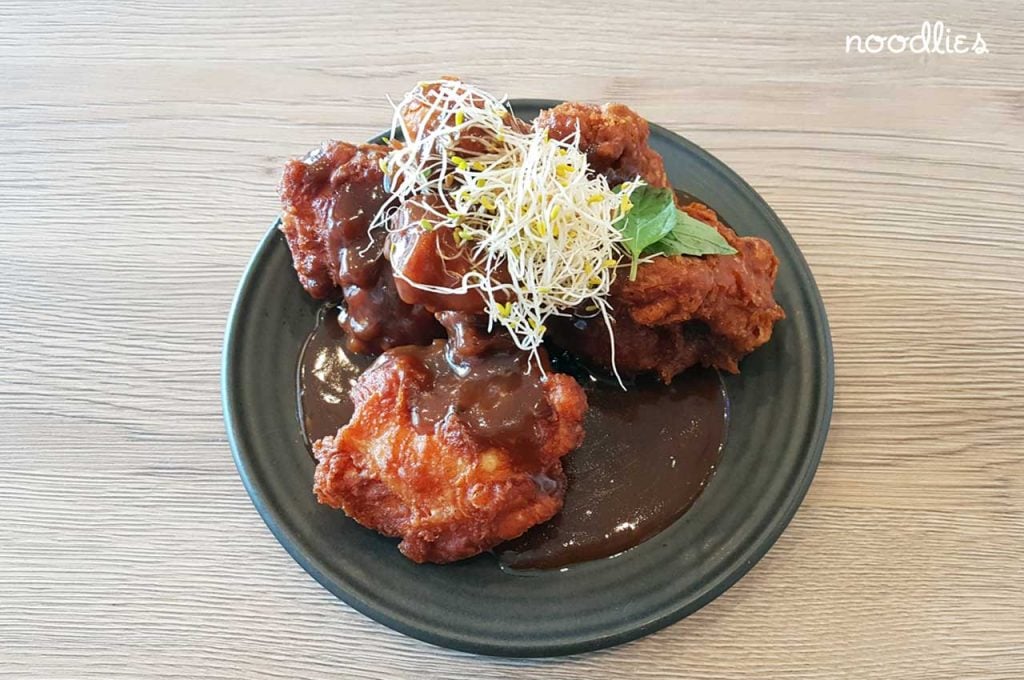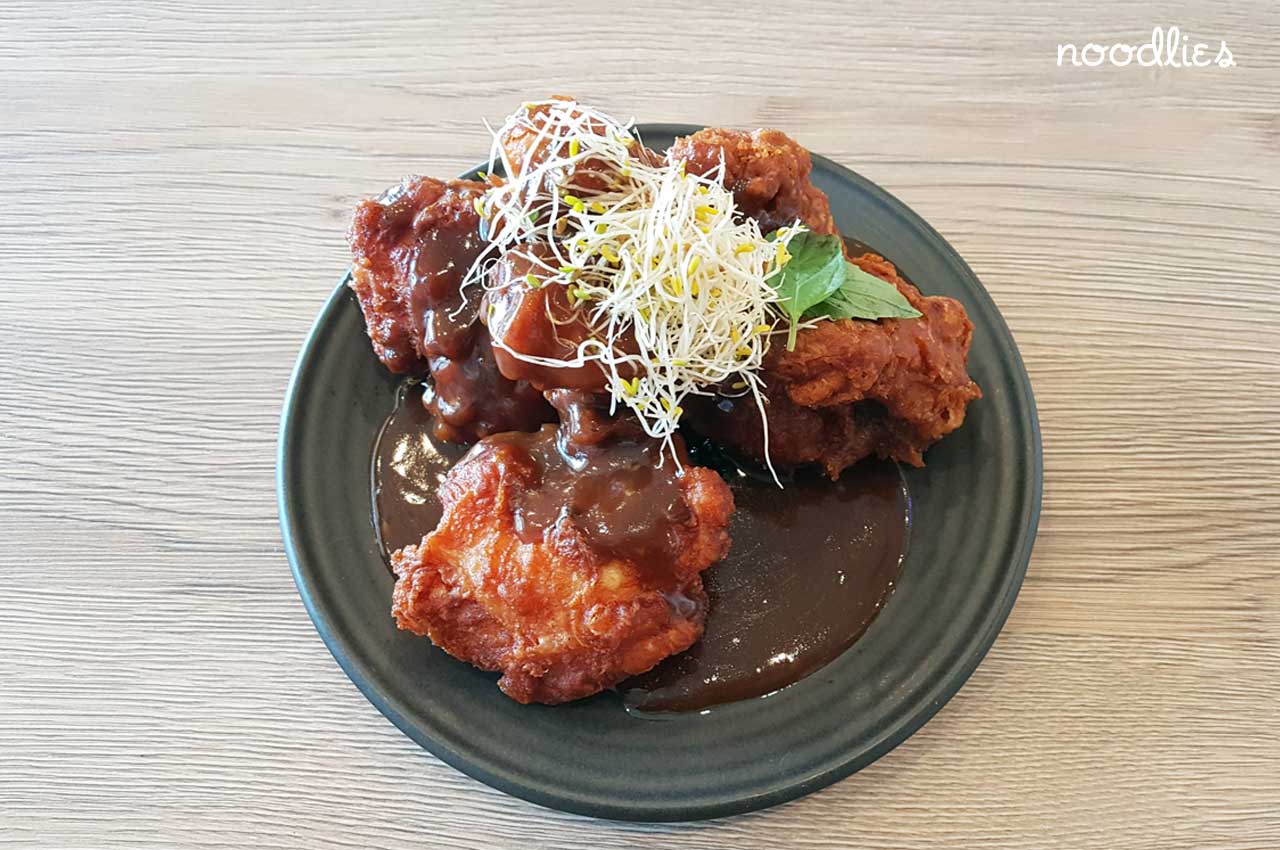 When I posted on instagram, naturally, lots of followers asked if it's any good? I was intrigued when Walter tipped me off. It's a cheeky, confident concept that's very well executed. And it's not just the pho jus: Vietnamese slaw (goi) makes a perfect zesty accompaniment to fried chicken, in some ways better than Korean raddish pickles that comes with KFC. You want to like it. And I do – this is a family run business, a dream of a dad and his four sons and I'd love it to succeed. Though I'm not sure about the chicken pho combo – individually the elements are well executed, for my taste they don't combine well. But I'm not their second generation, hip-seeking target market.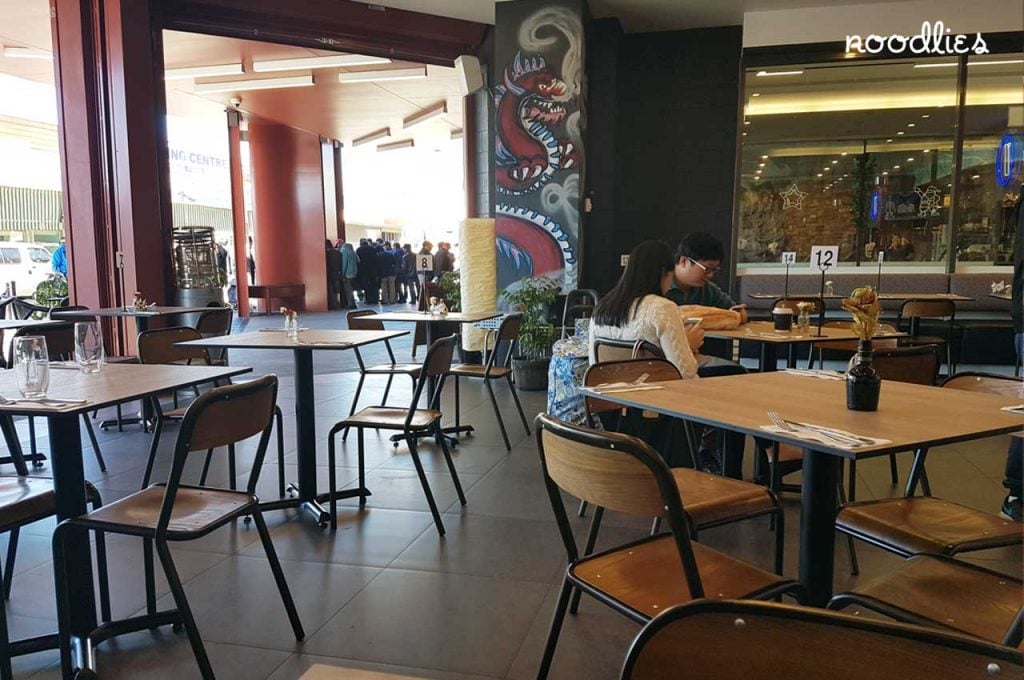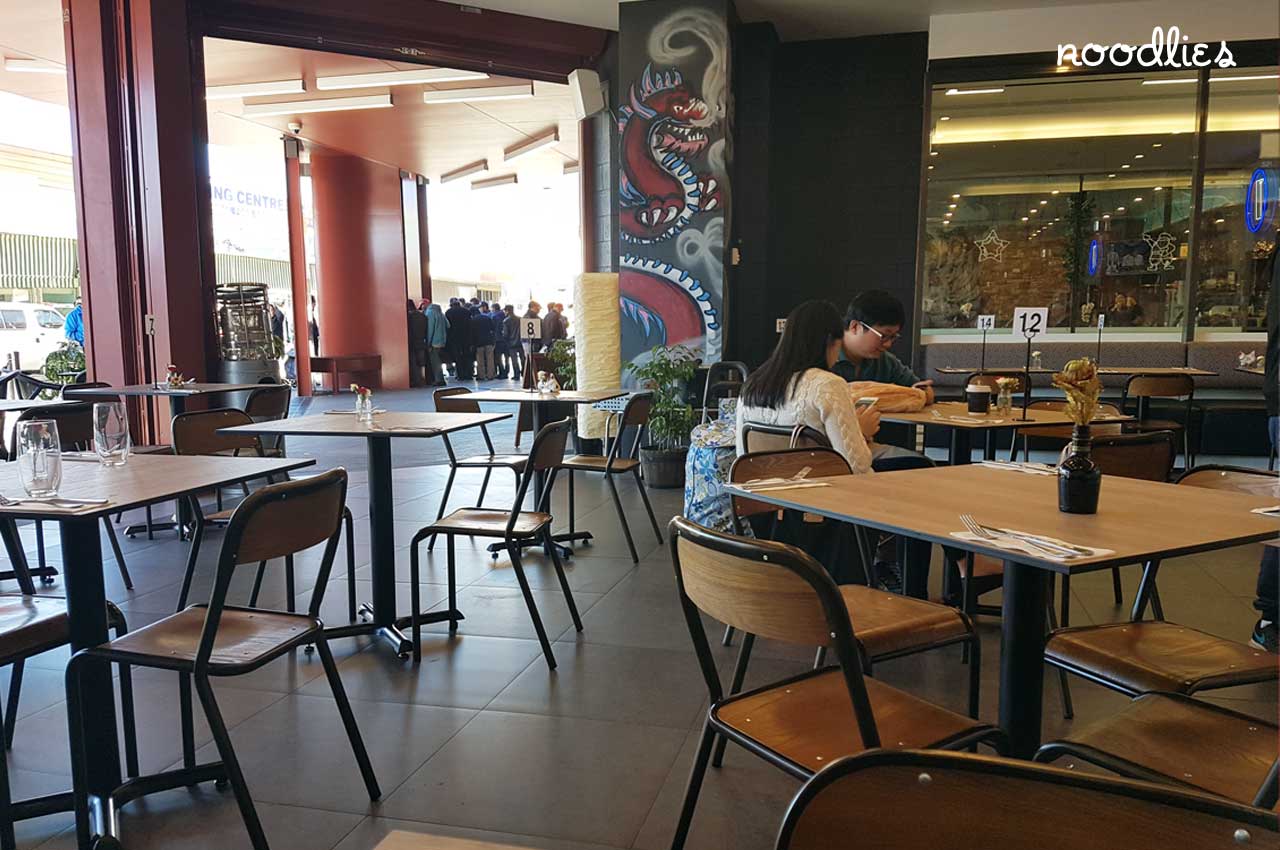 Admittedly it's 11.30am on a Saturday and the hip young things are probably still in bed (who wants chicken and beer in the morning, anyway?). Papa Do's is empty, while old school Vy Vy Cafe on their left, which is already crowded with elderly Viet men playing Chinese chess and taking a very, very long time to sip their cups of cafe sua nong.
Service is patchy, staff are helpful and friendly, but could be faster to let me know it's table service only, considering they were relatively quiet. Food took a little time to arrive. They're still less than two months old, so these things are forgivable.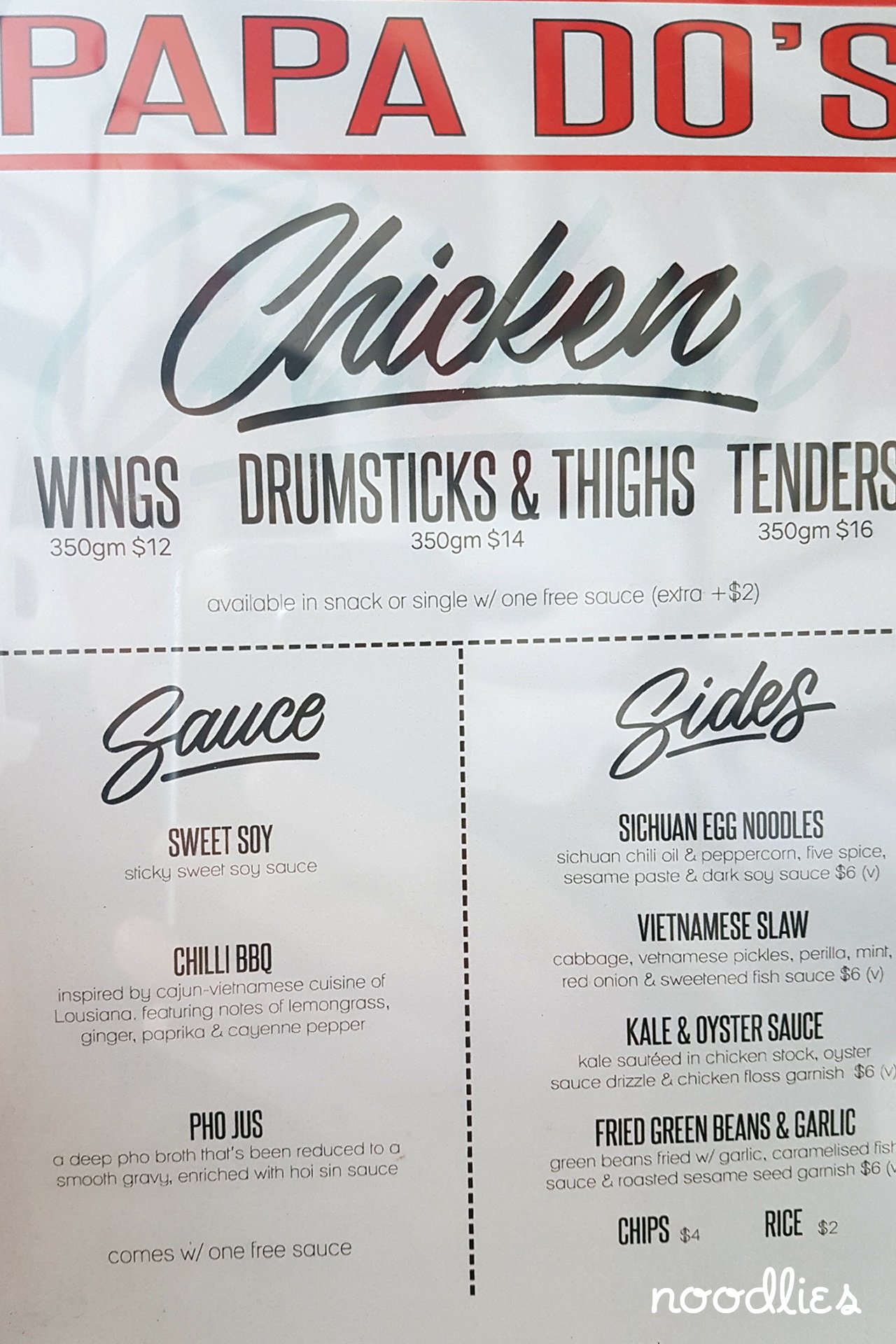 Papa Do's is such a bold concept that it'll either be a riotous success or a big fizzle. There's no room in the mediocre middle.
Now's the time to give this family business some love, folks.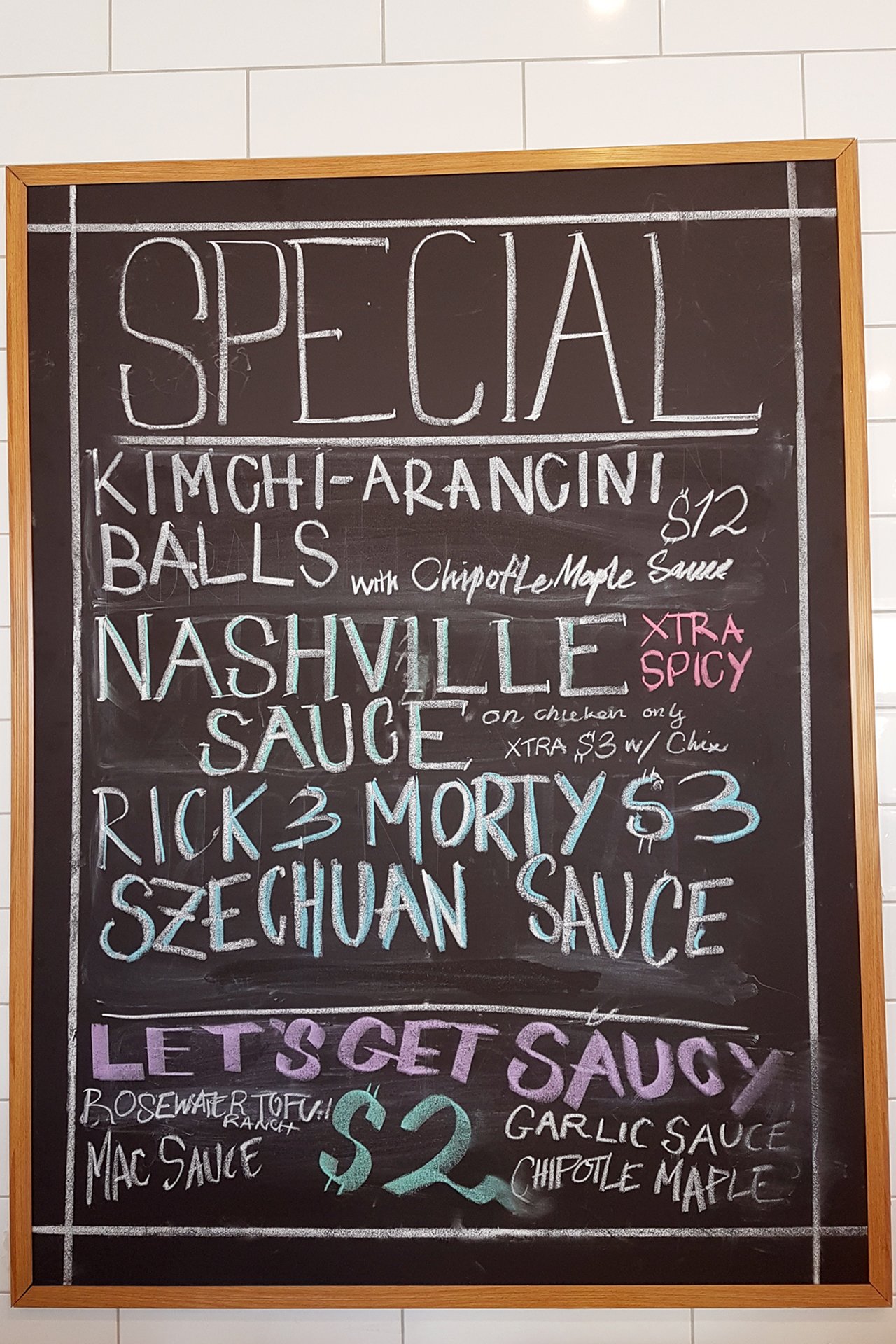 Papa Do's and Bros
Shop 8, 8 Dutton Lane Plaza, Cabramatta.