Having a go against fierce competition.
There's been a succession of different food outlets here. None have been able to entice the punters from the bustling food offerings nearby. Will Show Cafe be more successful? Noodlies, Sydney food blog has a taste.
It's hard going up against Menya Mappen, Oiden Bowl, Dera-Uma and Pepper Lunch. These popular eateries have seen off the competition. But you'd think a dessert place would complement. Enter Show Cafe, a Korean take on quick dessert fixes like Belgian waffles, smoothies and coffee, with a bacon and egg roll thrown in for good measure.
Service is fast and efficient. Our order arrives pronto.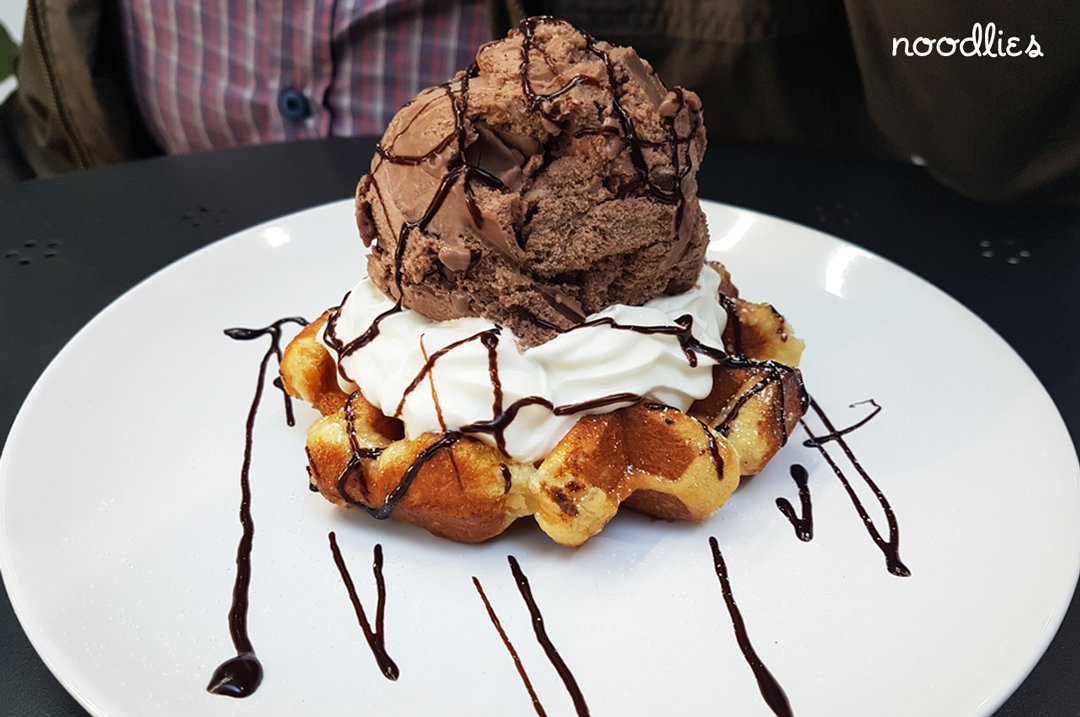 Walter is the man today, ordering an attractive, masculine chocolate waffle. It looks sensational, crunchy waffle topped with whipped cream, rich chocolate ice cream and an artistic drizzling of chocolate sauce.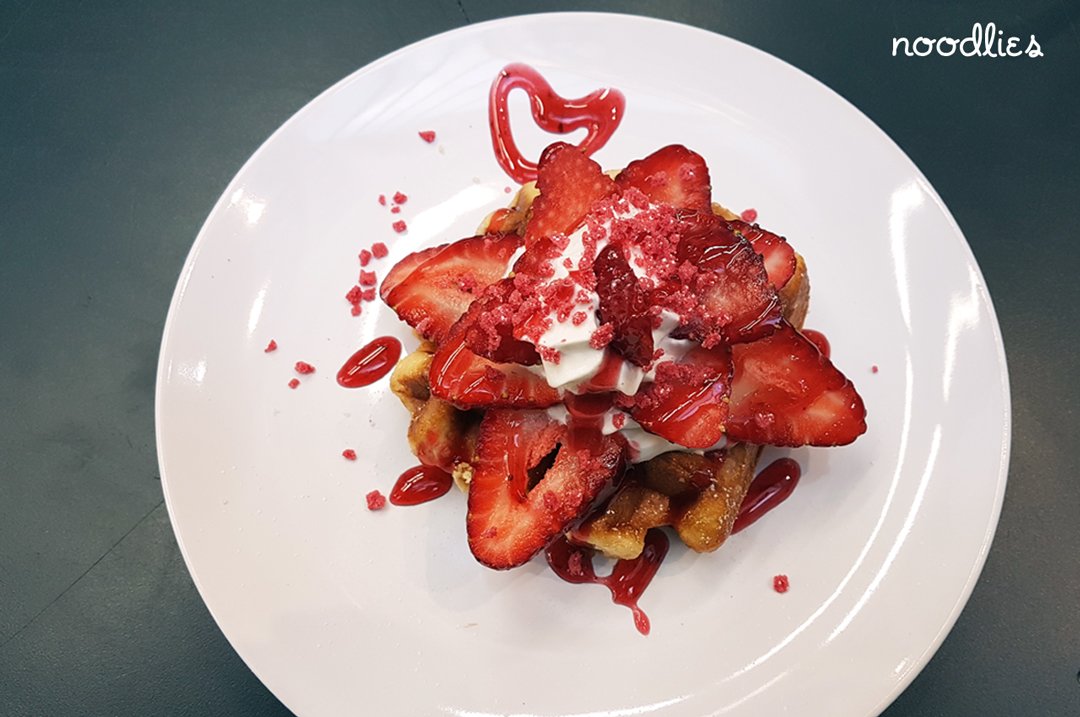 Today, I'm getting in touch with my feminine side. The strawberry waffle is pure pink bling. It's strawberry pink all round, the crunchy strawberry sugar is a great touch.
Sadly our waffles were cold. Fresh, warm waffles would have worked a treat with oozy chocolate or sweet strawberries. It should have been great, but left us cold.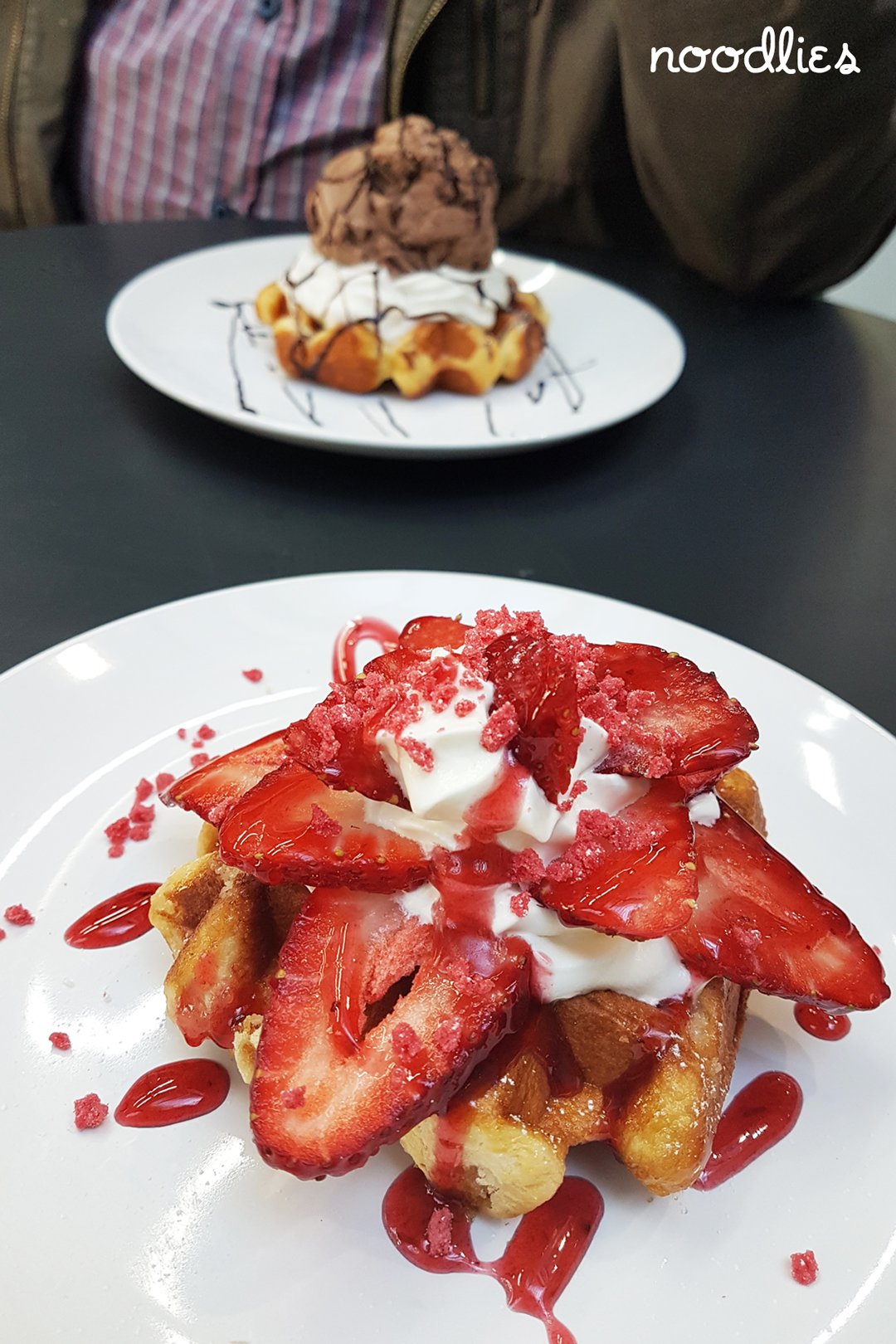 I so wanted to love Show Cafe. I'd already planned many future adventures – skip into Dera-Uma for a katsu curry and slide next door to Show Cafe for warm waffle.
Alas, it's still a dream.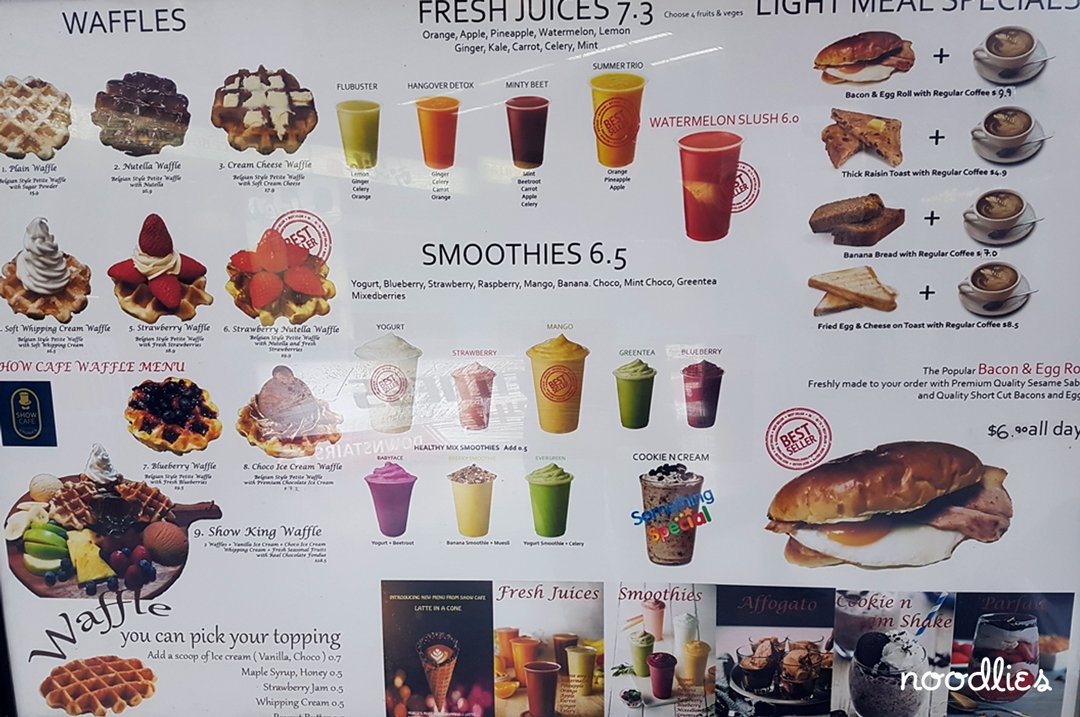 Snow Cafe
Shop 1, Skyview Plaza
535 George Street, Town Hall, NSW