Order right and it's really nice.
A little "north west" of Little Shanghai is this little Chinese gem. Noodlies, Sydney food blog is a firm convert.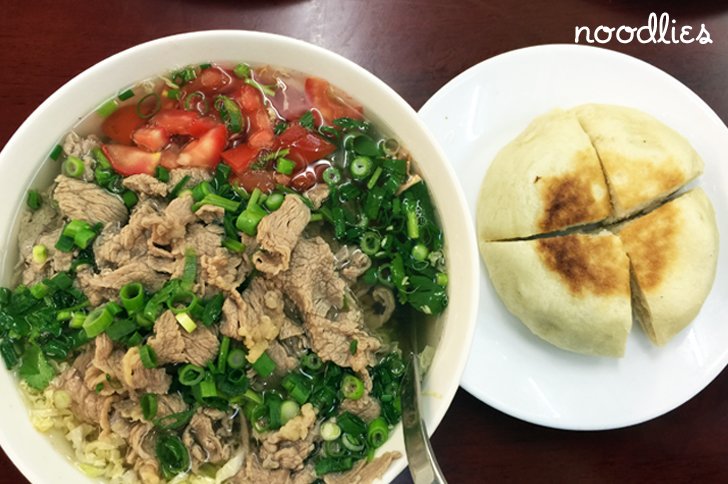 Order the lamb soup with bread. Please order the lamb soup with bread.
This little, simple bowl has noodlies bowled over. The contrasting, vibrant colours have the saliva glands working in overdrive. Seeing the chopped shallots alone, you know this is going to excite the taste buds.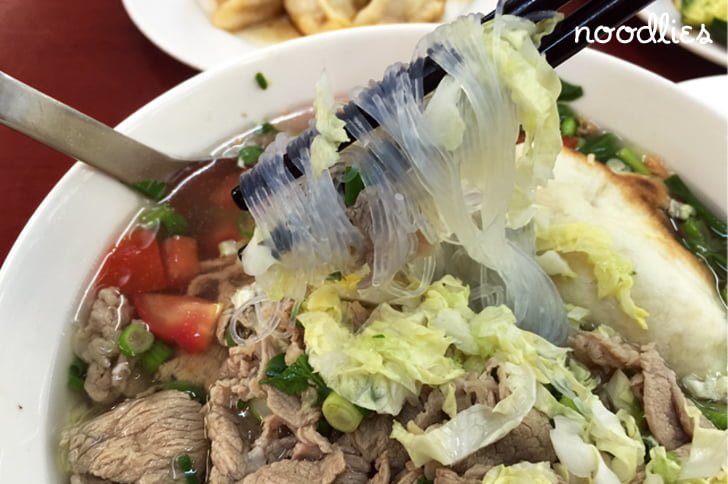 But it's the soup. Clean and on the sweet-side that will have you eagerly scooping for more. Simple, refreshing, replenishing. The lamb is on the tough side, probably not the best quality, but chewy works for this dish. Underneath lies another sweet surprise; lively glass noodles, little taste but lots of texture fun. Rip some of the bread that comes with it and soak in all the soup-deliciousness.
Simple, refreshing, replenishing.
Welcome to Xin Jiang, Ashfield
They don't call Ashfield little Shanghai for nothing; think A Taste of Shanghai, New Shanghai, Shanghai Nights… Dumplings have exploded in popularity, steamed, fried, round, ingot shaped, chilli flavoured, thick skin, opaque skin, translucent skin. The choice is endless…
Xin Jiang handmade noodle restaurant sits quietly on the City end of Liverpool road a few doors past Manmaruya, a little off the beaten path and away from the limelight. Here, you get simple, unpretentious northern Chinese food.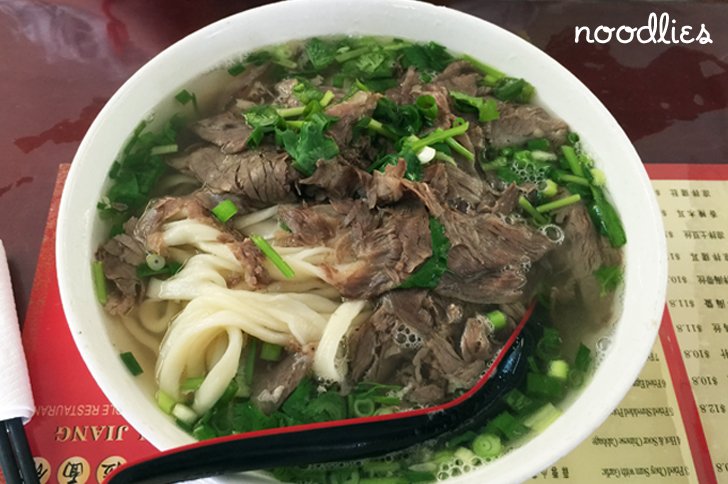 The addictive broth is also very evident in the beef soup. Here, the meat is cut large but thin, again we're not talking premium cuts. Handmade noodles are the other main feature; thick, lively irregular strands that fight you to the end. Be warned, this war will leave soup spots on your shirt.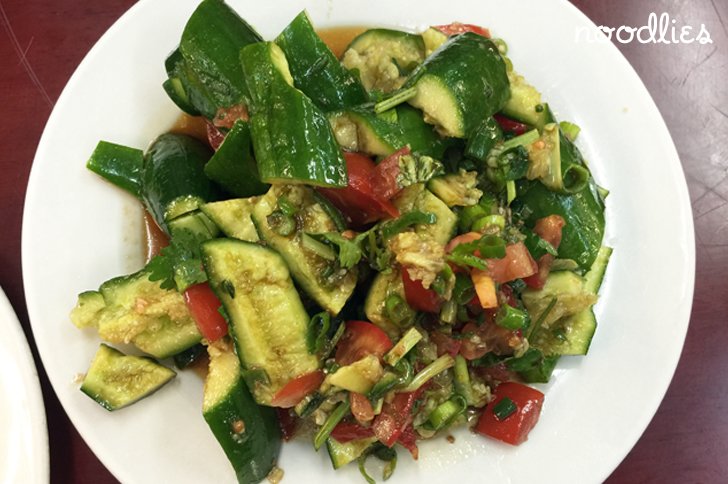 Yes, yes, smashed cucumber is all the rage right now. The New York Times is raving about it (so it must be the next trend, right?). Here, it's just a dish. Fresh, crunchy and sour – a great little starter that readies the palate for more. I just want a little more garlic – feed me until the vampires recoil.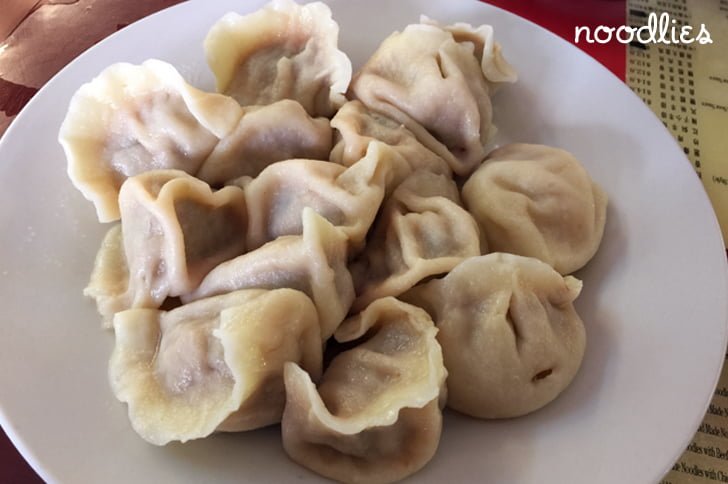 Sadly there are disappointments. The dumplings, whether steamed or fried – the filling lacked taste, any taste. Drowning in vinegar or soy helps a little, but not enough. Steamed dumplings come out wet, maybe a couple more shakes would reduce the minor plate puddle. But actually, I like that, there's a homely, street food casualness to that. Fried dumplings are great on the outside, crunchy and chunky. But it's the taste deprived filling in both that niggles.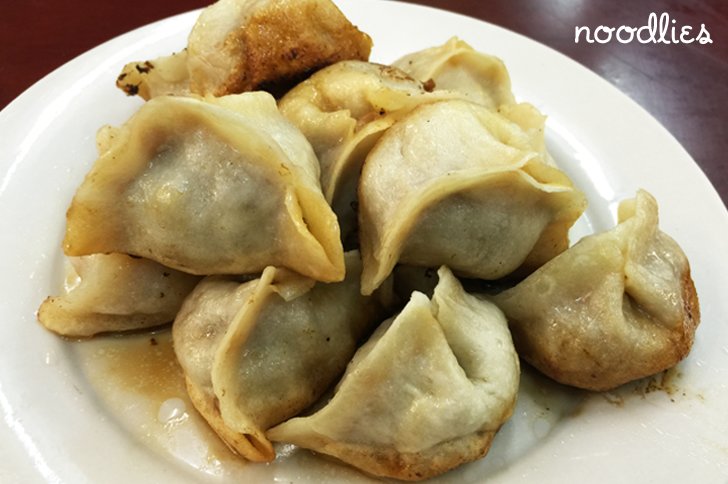 It's a shame. Huge shame. A nice bowl of lamb or beef soup between mouthfuls of dumplings. That's close to noodlies heaven!
There's a bright spark though. One dish at everyone's table, though annoyingly not ours, is the lamb and cumin skewers. The aroma. Maybe an alternative to dumplings? I wonder…
Order the lamb soup with bread. Please order the lamb soup with bread.
Xin Jiang
205 Liverpool Road, Ashfield, NSW
02 9799 9989