Can you get a decent feed from a food court?! Noodlies, Sydney food blog checks out Saigon Pho…
Food court food is all about a quick, cheap and hearty feed. Expect to walk away satisfied, but you won't leave raving about the food. Right?
Wrong!
Sure there are plenty food stalls that fit that value-rich proposition, but food stalls like Gumshara, Ramen Ikkyu and the new Ghostboy Cantina have critics like the eaters at Sydney Morning Herald's Good Food raving. And there were plenty of raised eyebrows, followed by long queues, when I put a humble Chinatown food court as one of the top 10 pho in Sydney in a Good Food cover story.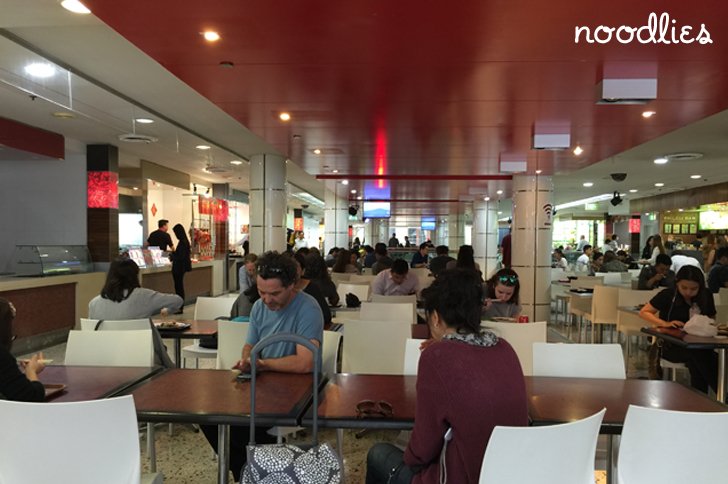 Which brings us to Saigon Pho in the Sussex Centre food court.
The food court built up a bit of momentum with high profile tenants like Ramen Ikkyu and The Sparrow's Mill Express. Though at the moment, the Centre seems to be in a mini-slump with three vacancies. This Wednesday lunch time, the place wasn't empty but business is noticeably slow, even at Ramen Ikkyu.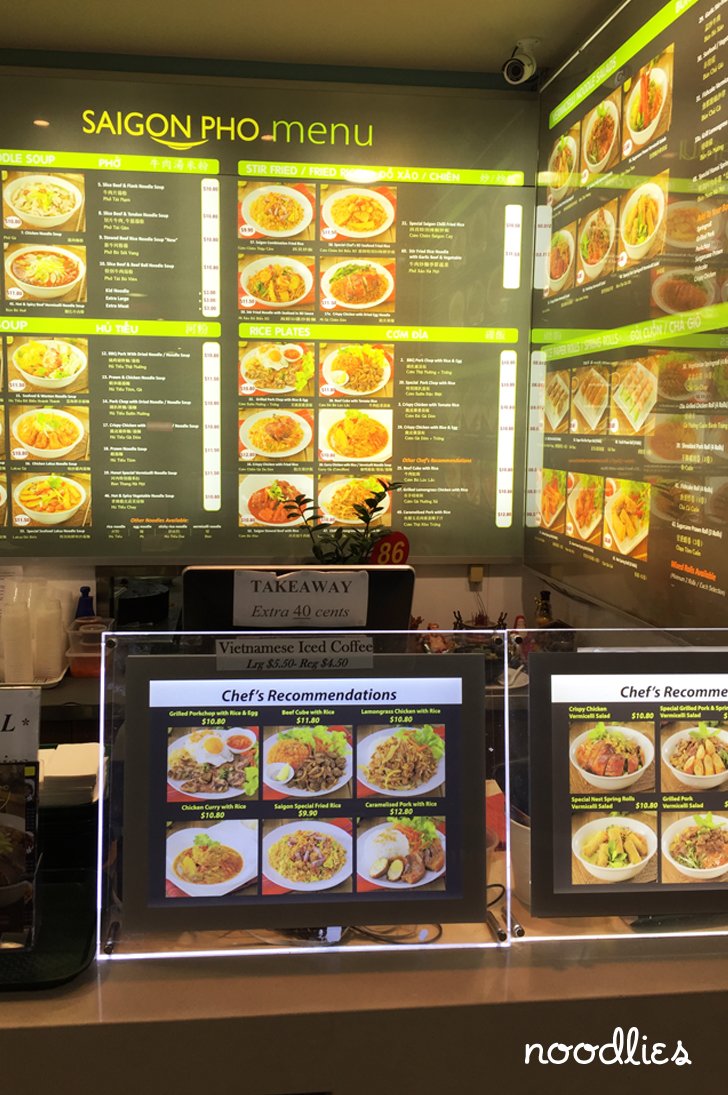 READ: A list of 53 food stalls at all 4 Chinatown food courts in Sydney.
Saigon Pho is proud to be a stayer, "since 1992" is a proud subhead to their logo. While pho is their head line, most Vietnamese quick fixes are here; pork chop rice, vermicelli with spring rolls and fresh rolls. The number of dishes the fit on the menu is praiseworthy.
But if pho is their name, it makes sense to test their bowl.
My bowl looks attractive enough with everything you expect including Vietnamese basil and bean sprouts, lemon, hoisin and chilli sauce on the side. The only minor omission is freshly cut chilli, but the roughly blended fiery version works remarkably effectively.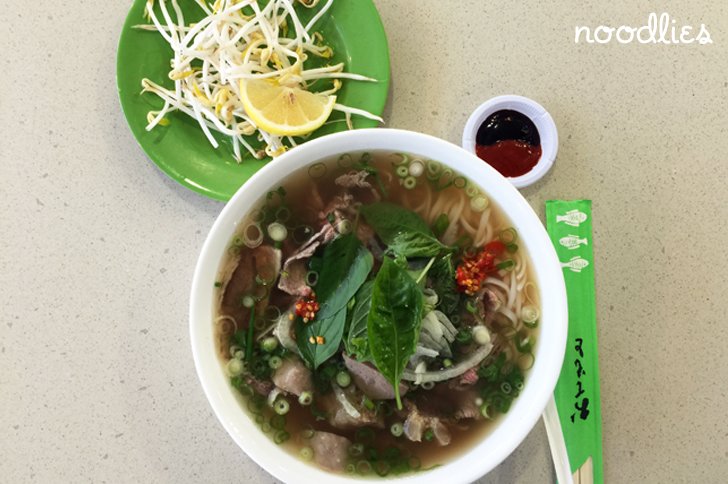 The first plastic spoonful is an instant surprise, it's sweet, moreishly so, there's no undertone of five spice or other flavours to challenge the palate. It's a remarkably accessible soup. After a few mouthfuls, I wonder whether that sweetness and lack of spice might wear thin, but happily I can report the final mouthfuls are still very enjoyable. My special pho has several cuts of beef, sliced beef balls and tendon. The noodles are standard; thin and slinky rice strands.
Looking around, the other punters around me look like Vietnamese international students ordering up big and leaving satisfied.
Probably not the best pho I've had, but that's being unkind as the pho scene in Sydney is fiercely competitive. But heck, the bowl at Saigon Pho is pretty respectable.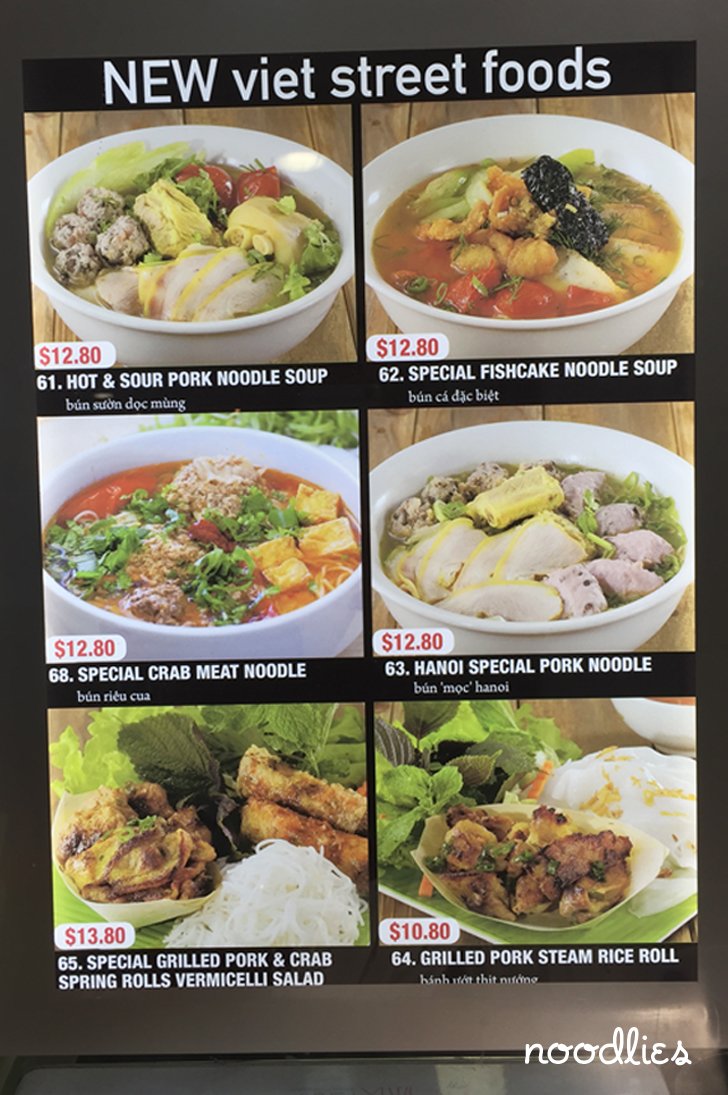 They've recently added to their "street food" menu, bun rieu – an iconic crab meat soup that's notoriously challenging to cook because it requires the right balance of so many different ingredients and an intriguing bun moc Hanoi.
Saigon Pho. What do you think dear readers?
Can a food court stall come up with something that is up there with the best in Sydney? Leave a comment, I'd love to know.
Saigon Pho, since 1992 (there's a reason for that), Sussex Centre Food Court, Chinatown, Sydney. #food #pho

Posted by Noodlies on Friday, 25 March 2016
Saigon Pho
Top Floor, Sussex Centre Food Court
401 Sussex St, Haymarket, Sydney