24 hour pork roll.
For decades, these shutters never close. Noodlies, Sydney food blog loves that migrant work ethic.
UPDATE: seems like recently, they're no longer trading 24 hours – closes around midnight.
Workers grab one on the way to work, shoppers chew on one for lunch, school kids stop by for an after school snack, entire footie teams come for post training fuel, late night ravers feed the midnight cravings. For decades, Viet Hoa Hot Bread has been satisfying hungry bellies for just a few gold coins.
READ: Sydney's crazy pork roll price war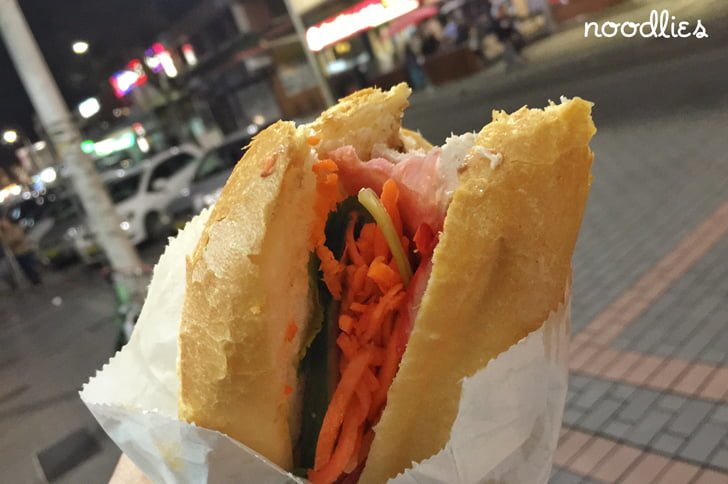 The French can take some credit for introducing many of the main ingredients – the colonial masters showed the Vietnamese how to bake bread rolls (banh mi), you know those crusty, long rolls that's slit from top to bottom and are golden outside and fluffy and light inside. Mayo and pate are also imported by the French. But the Vietnamese raised the stakes by shoving in three different types of meat (thit), pickles, cucumber, coriander, chilli and sauces. In total there over 10 different ingredients go into a humble pork roll!
READ: Best pork rolls in the Sydney CBD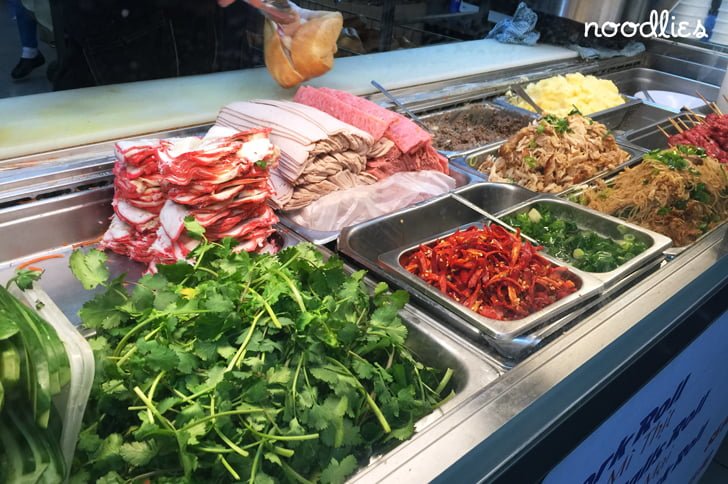 Tonight, my roll is fluffy and light, with lots of pate, plenty of pickles and coriander, crowding out the meat – perfect for my post gym fix. It felt almost healthy! Loving the heavy hand on the Maggi sauce. Delish!
For $4, it's a steal, though their second branch around the corner on Hill street has them for just $3.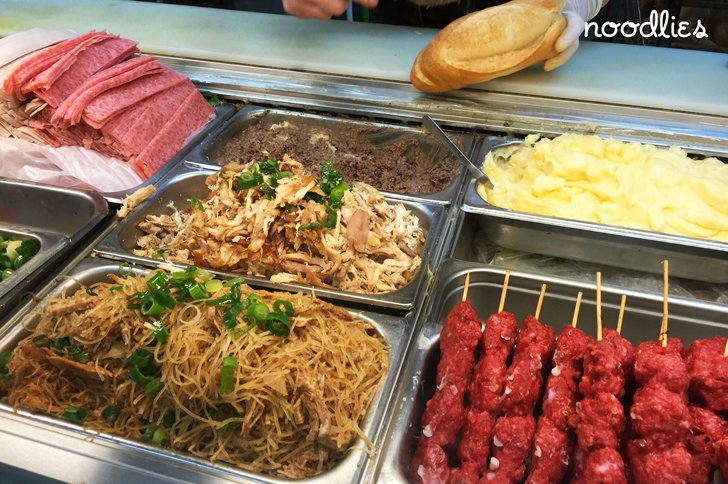 They sell chicken rolls and pork balls (nem) skewers if banh mi thit is not your thing. But, really, why bother, it's the pork roll and hot bread which lure everyone to Viet Hoa. Though you can also grab a cup of sticky sugar cane juice or warm pandan waffle to go, too.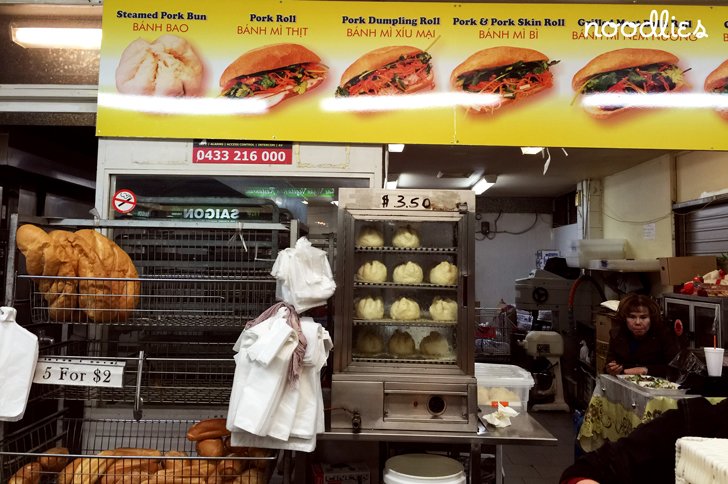 Their best kept secret is the huge banh bao (Vietnamese steamed buns) which can be had warm for just $3.50. Each puffy bun is a mouthful and makes for a pretty satisfying feed.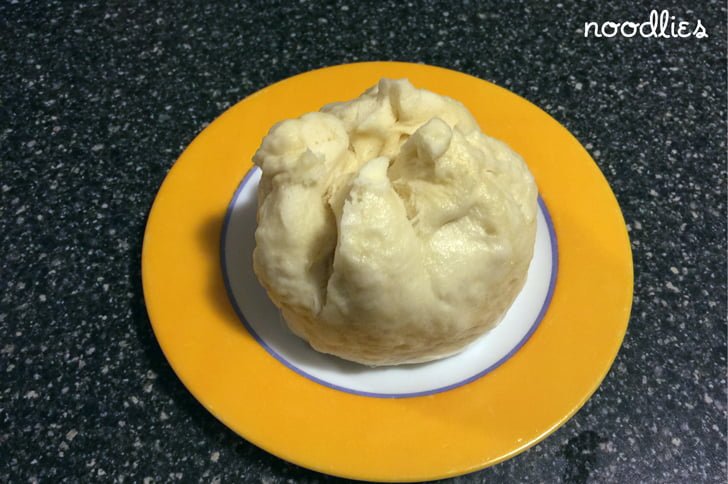 Unlike the Chinese baos, the Viets throw everything bar the kitchen sink into the filling; pork mince, sliced Chinese sausage, mushroom, vermicelli, a quail egg or two and, if you're wondering what that crunchy taste is, that would be finely sliced water chestnuts.
Unlike the Chinese baos, the Viets throw everything bar the kitchen sink into the filling.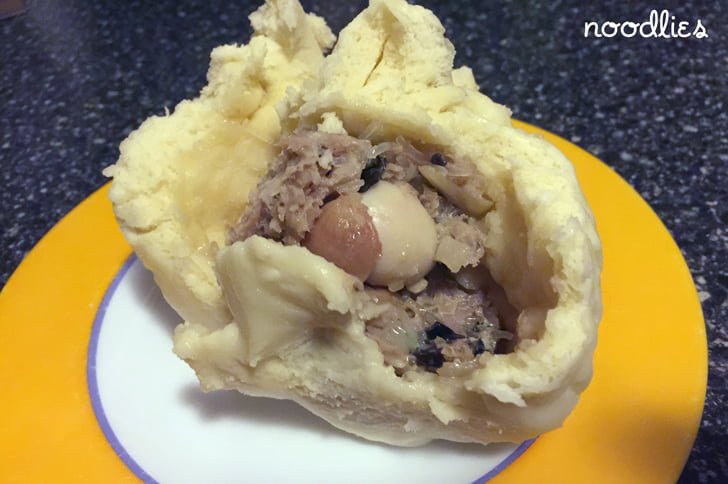 These monsters are really worth sampling any time of the day or night. But wait! You can do just that at this 24 hour hot bread shop – one of only two in NSW, and probably Australia.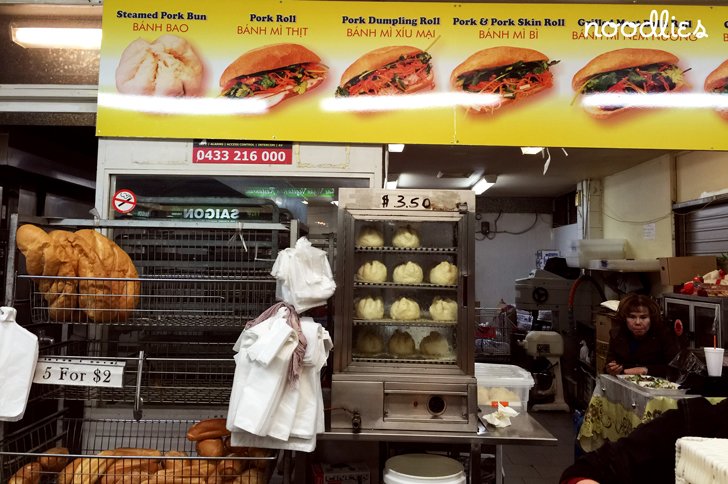 Viet Hoa Hot Bread
John Street (Hill street end)
Cabramatta