Vietnamese crispy chook and bo kho.
Noodlies, Sydney food blog says "come for the crispy chicken. Stay for the beef stew".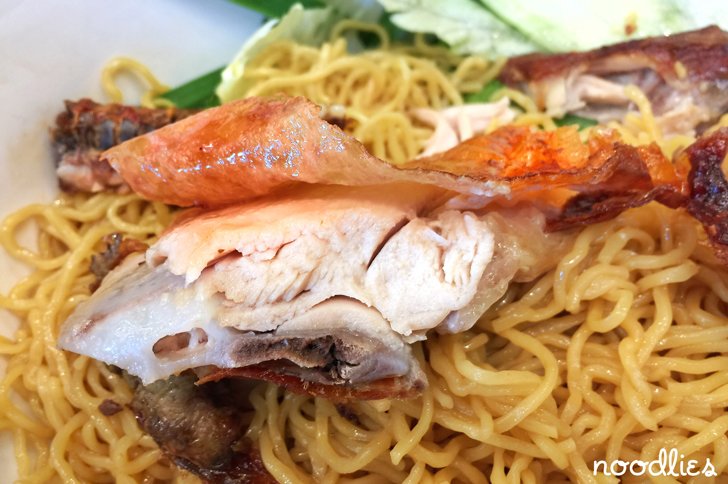 Their logo is a chook and most come for crispy chicken noodles. But really it's that glistening, wafer thin crunchy skin that pulls in the crowd. The sight of that deep golden colour makes you instantly hungrier. How they manage to pack so much flavour into such a thin layer of skin is a mystery many other restaurants would love to know. Of course, that's not to take away from the thick white, chicken flesh inside.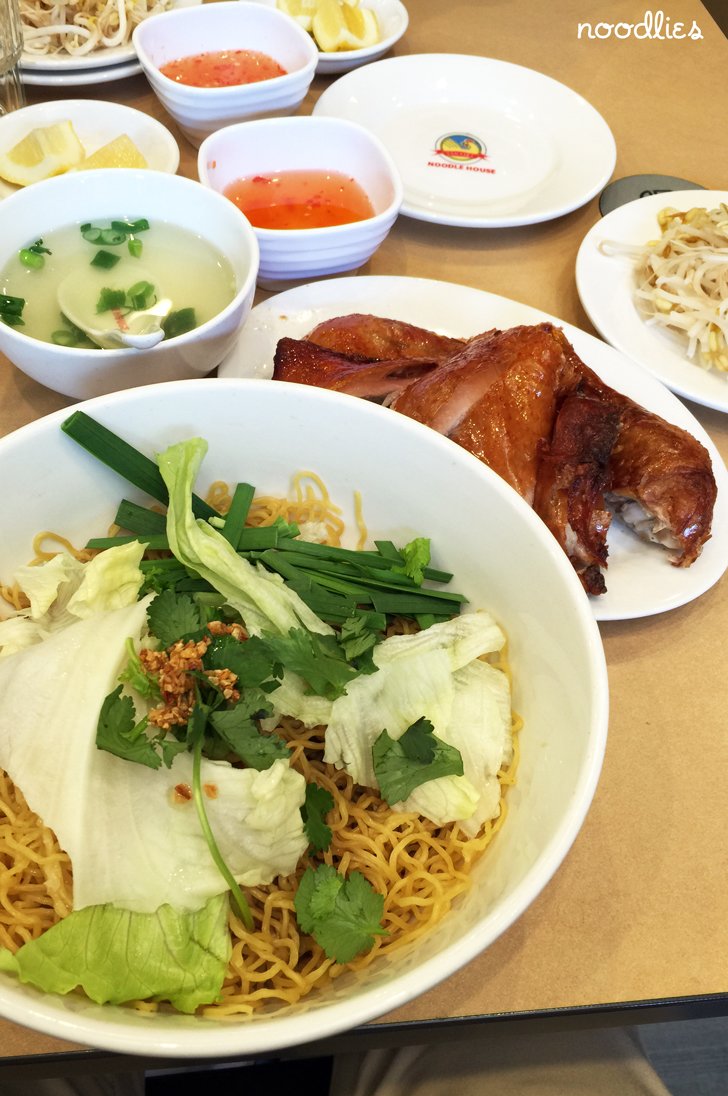 For such a simple dish, there's a remarkable list of inclusions; I love my noodles dry, which means the clear soup comes on the side. Dry noodles might sound plain but nothing is further from the truth; they lie on a layer of soy based thick sauce (below) and heightened with intense he (chives) shoots, coriander and crunchy fried garlic.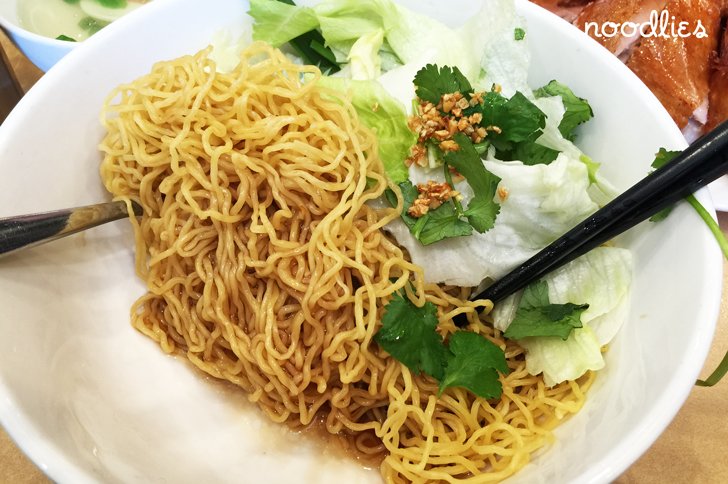 If that's not enough, you're meant to dip the thickly cut chicken into nuoc mam – chilli fish sauce.
If you're not a fan of dry noodles, ask for the soup version. You can change to hu tieu (flat rice noodles) or even banh canh (drop noodles).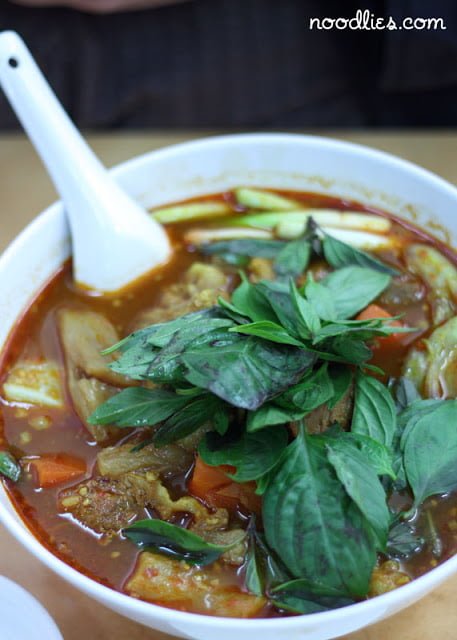 Though some don't come to Tan Viet for crispy chicken. My parents for example, are avid fans of hearty bo kho; a thick, dark beef stew with thick beef pieces, tendon, melty carrots topped with generous amount of basil leaves. It's a perfect winter-time dish.
Many have it with Viet bread, though I'm keen on hu tieu bo kho mem (flat rice noodles). While not on the menu, ask for hu tieu bo kho dai and you'll get crunchy, clear tapioca noodles. And yes, you can have it with egg noodles or rice on the side.
The adventurous should try gamey cari de (goat curry), also available in the same number of bewildering egg, bread or rice combos.
If you can't make it to Canley Heights, there's a Tan Viet in Cabramatta (the original) and Eastwood.
Tan Viet Noodle House
3/ 219 Canley Vale Road, Canley Heights, NSW
(02) 9723 4452