French Pho. Is it better than Sydney's?
Three weeks in Europe and noodlies, Sydney food blog has a developed a severe craving for pho. How does a French bowl compare?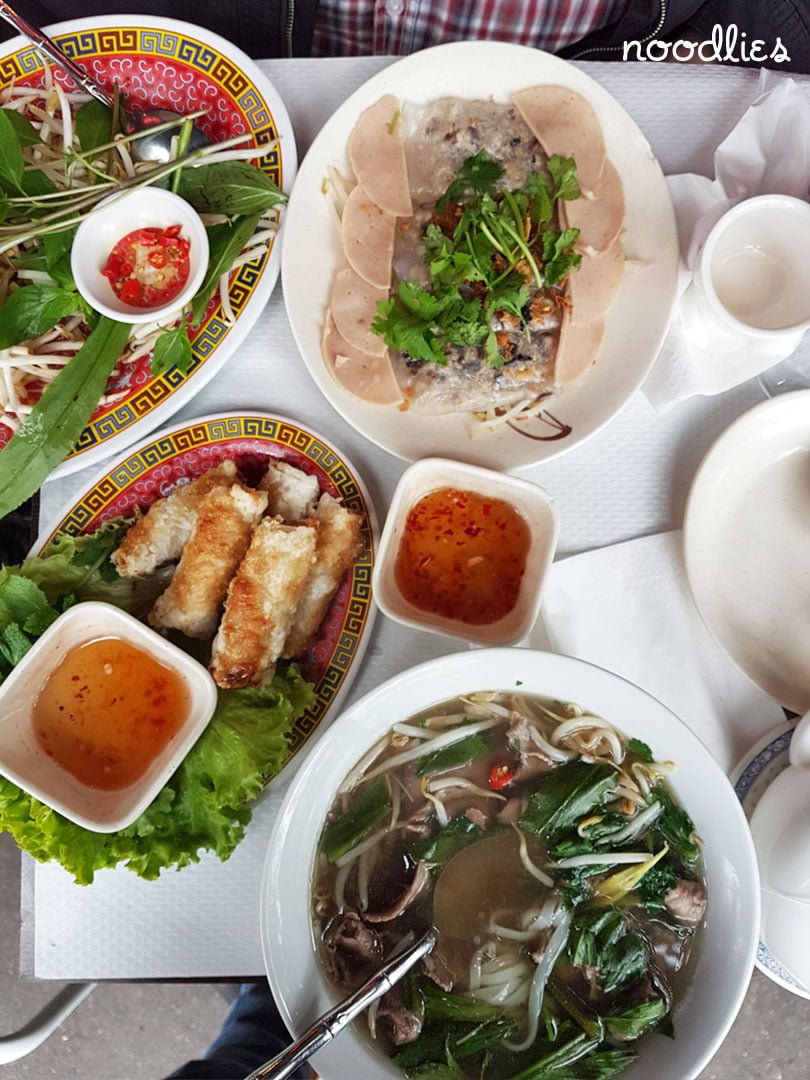 We've seen the gorgeous rolling English countryside, marvelled at French opulence. We've tasted Devon tea, Victoria sponge, chicken pate and fish souffle. But after three weeks playing tourist, I've got an urgent hunger for Vietnamese food.
The 13th arrondissement of Paris is the Vietnamese hub, so we set off for pho goodness. I'm used to the heavy concentration of the community in Cabramatta and Bankstown – they're not promoted as a 'day trip to Asia' for nothing. Sure, there's a few Vietnamese and Chinese restaurants, but where are the jewellers, fabric shops, sugar cane juicers and vibrant grocery stores?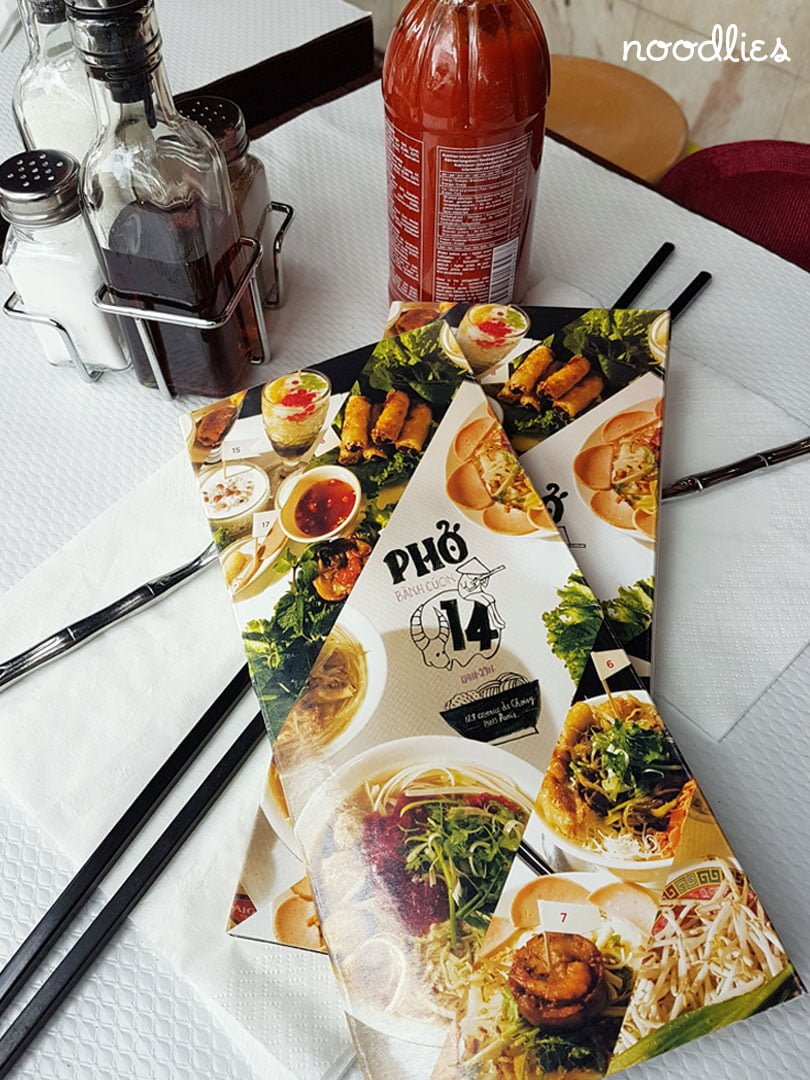 We slip into Pho Banh Cuon 14. It's just around noon but they're packed inside and the outside tables are starting to fill. The banh cuon got our attention, steamed rice rolls filled with mince, is a much loved street food that's not as easy to find as pho. Walter orders banh cuon, I can't go past pho tai (below).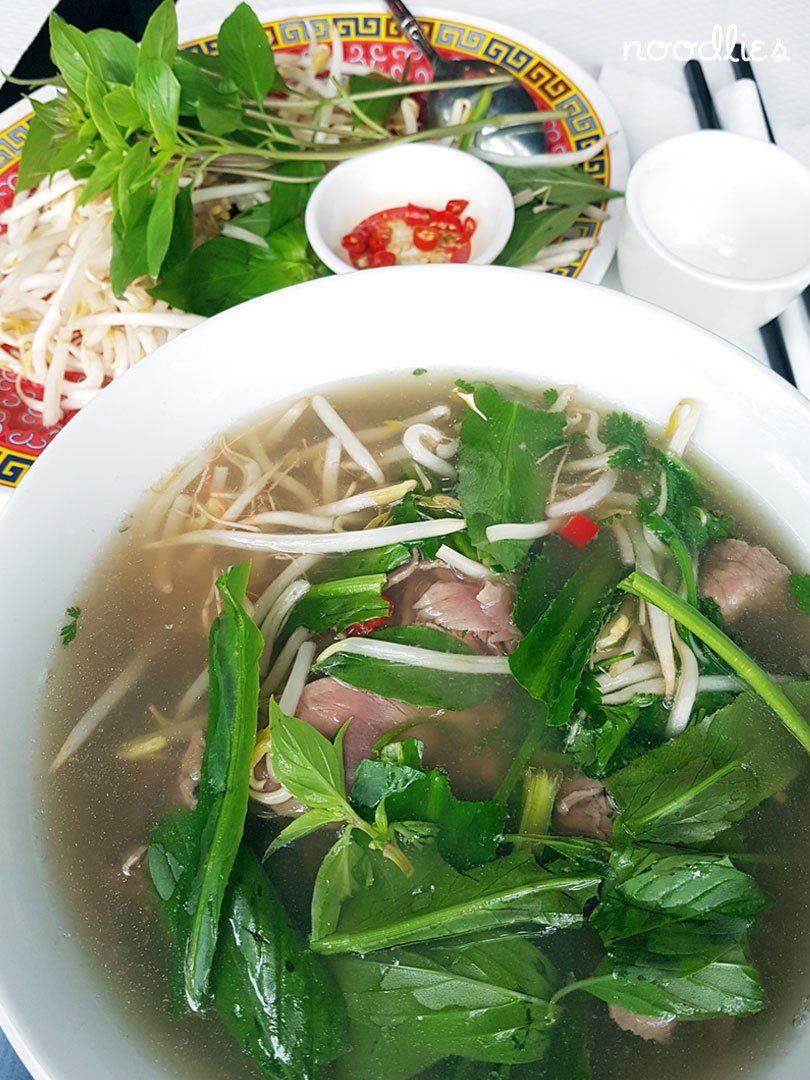 I'm sceptical that they have the choice of mints which is an essential pho complement, but the side plate contains young basil, bean sprouts, fiery chopped chilli and culantro (ngo gai, a hard sharp leaf we call prickly coriander). The broth delivers that magical pho trademark; subtle at first taste, but you quickly realise there's a heady depth in each mouthful. I'm disappointed with the beef, tough and gamey. Though that's unfair, how could it hope to compete with the premium quality of Australian beef?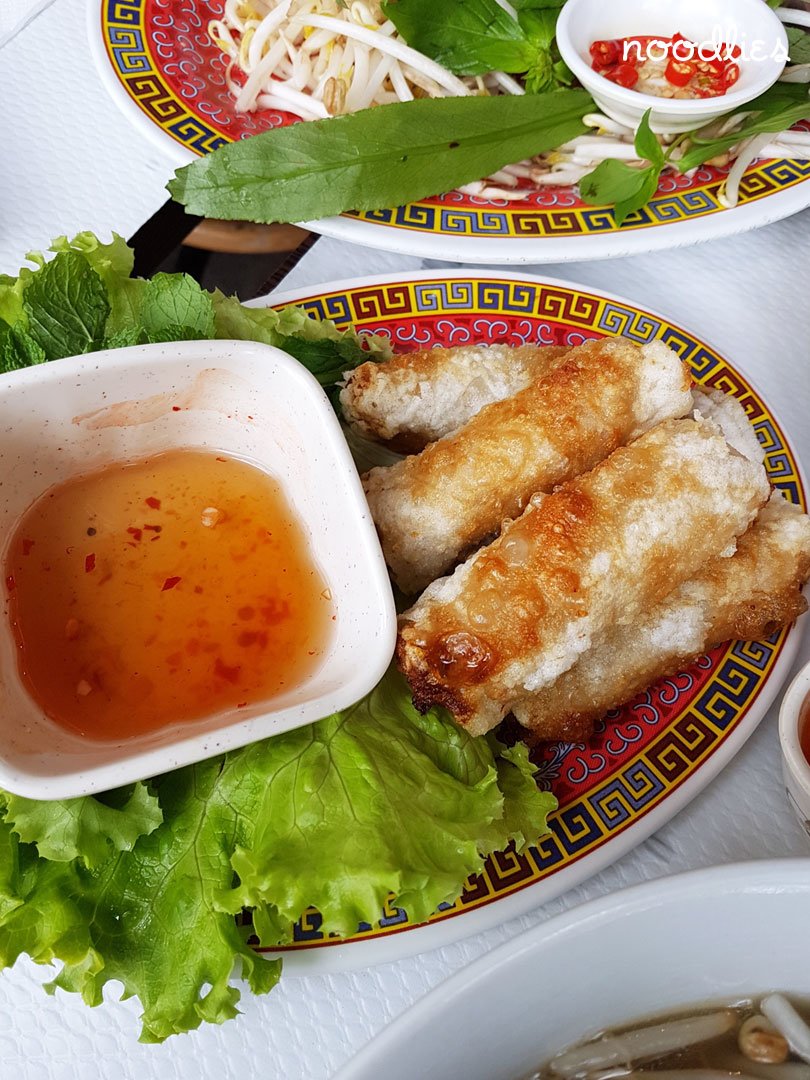 Cha gio (above) is almost perfect. It's northern style Vietnamese spring rolls with the blistered skin that sucks up spicy chilli sauce magnificently. More greens would have been great to wrap and dip, but I guess the weather isn't the most conducive to growing tropical mints.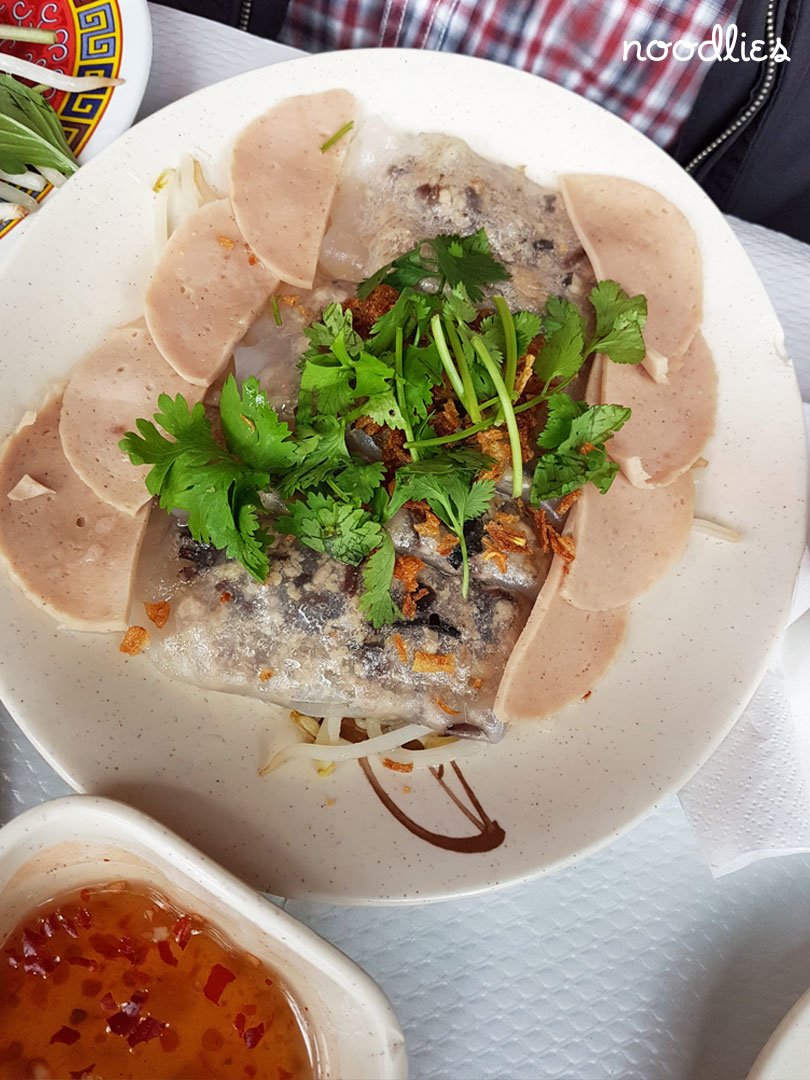 The biggest disappointment is our banh cuon (above). I'm guessing it's northern style, but it's not to my taste. It looks wrong from the start, the shell is clear and gluggy, probably made from tapioca, rather than rice flour. The filling has too much mushroom compared to mince so it's more nutty than meaty. Cha lua, the Vietnamese white pork devon is cut too thin and is both lifeless and tasteless. At least the chilli fish sauce was punchy.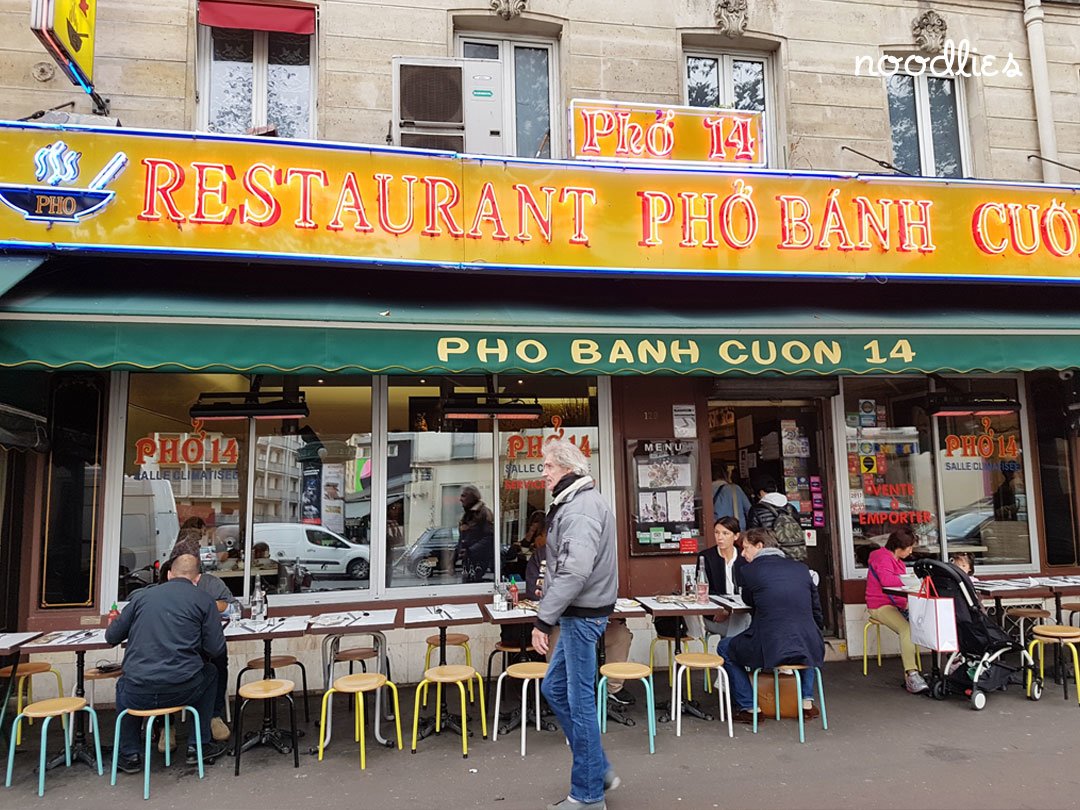 Like all restaurants in France, there's no room to swing a cat. Each table barely fits two bowls of pho, leaving little room the extras that comes with Viet food – condiments, side mints, tea etc. Tables are crammed together and impacts on a diner's comfort, and personal space.
It's a hit and miss affair, but after three weeks of deprivation, Pho Banh Cuon 14 was still worth a visit. And it's a totally unfair comparison – one experience at a random Vietnamese eatery vs years of pho experiences in Sydney, but based on this experience only, Sydney's pho wins hands down.
129 Avenue de Choisy, 75013 Paris, France
+33 1 45 83 61 15