Noodlies, Sydney food blog writes about my favourite 10 Malaysian dishes for this week's Thang Talk column in ETB Travel News. What could be yummier?!
The ETB editorial team is focussing on Kuala Lumpur in the coming week, which means I get a chance to write about some of my favourite Malaysian dishes. At first, I thought I'd submit a handful of suggestions, maybe a top 6. But it soon blew out. I've kept it to my top 10 favourites but could have easily done 20 or more.
Thang Talk, ETB Travel News.
Here are Thang Talk's top 10 recommended dishes to try when in Kuala Lumpur. Gobble them up for an unforgettable, delicious time!
The country's main ethnic cultures; Malay, Chinese and Indian, have infused their diverse history and tastes into Malaysian food. The tantalising results is a rich and flavoursome cuisine that's very easy on the palate.
Sure, there are lots of experiences to enjoy in Malaysia. For me, food should be at the top of the list. Here's my top 10, in no particular order: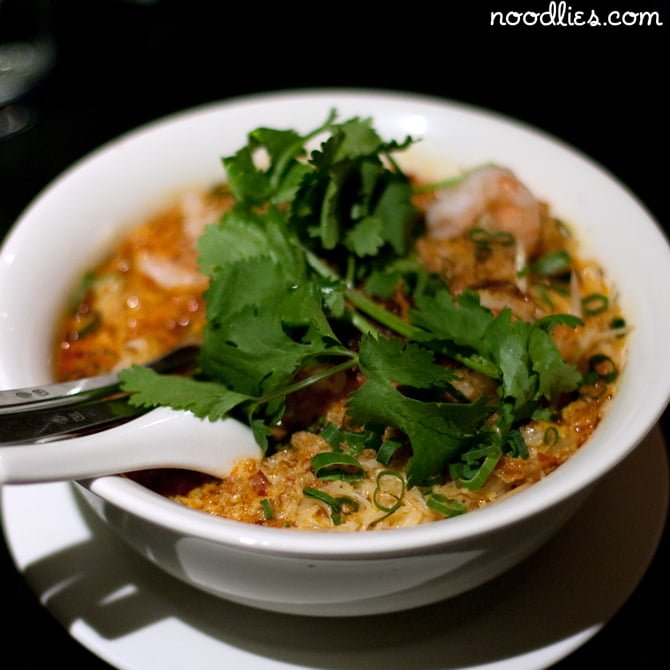 1. Laksa
In Australia Laksa is synonymous with Peranakan curry laksa, an orange soup sensation derived from coconut cream and red curry based stock mostly served with egg noodles, but sometimes you'll find vermicelli noodles also mixed in. The other form of popular laksa in Kuala Lumpur is asam laksa, sometimes called Penang Laksa. This version is a dark, pungent, sour soup made with fish and tamarind. So make sure to ask for curry laksa if the fish stock isn't your thing.
2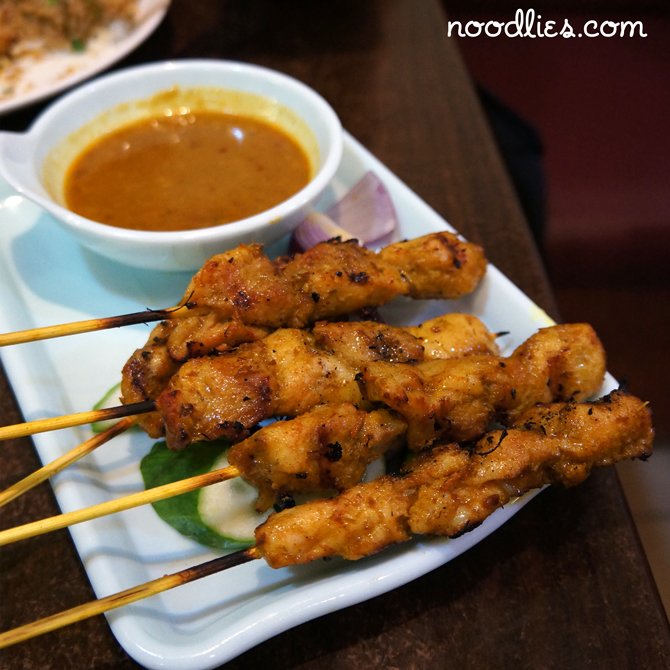 . Chicken Satay
Hot chicken satay sticks licked by charcoal flames and served with spicy satay sauce, raw cucumber and onion is the perfect KL street food.
It'd be wrong to leave without trying one of Malaysia's most popular street food.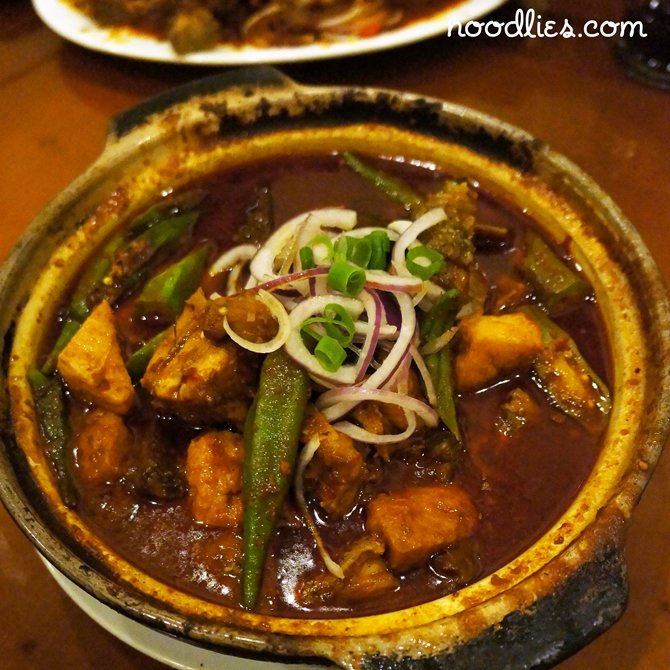 3. Curry
Malaysian food lovers will have mopped chicken curry with their roti or even poured curry sauce over their steamed rice, but there are so many other curries to try. If you're feeling adventurous, pluck up the courage and order fish head curry. The long list of ingredients, like tropical okra (ochre), slow cooked with fish head, yield head-spinning texture and flavour.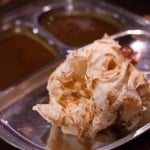 4. Roti Canai
While traditional roti is a flat bread, fluffy roti canai is made from flour, milk and ghee and clapped by hand so the bread puffs up. Perfect for absorbing curries.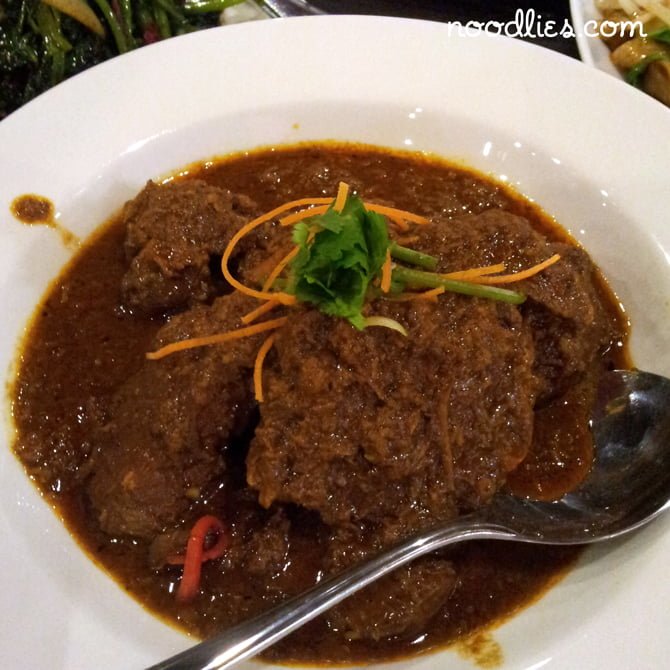 5. Beef Rendang
Rendang is a dry curry originating from West Sumatra. Coconut cream, lemongrass, ginger and galangal give this a dark beef rendang its moreish flavour and taste. Best eaten with steamed rice.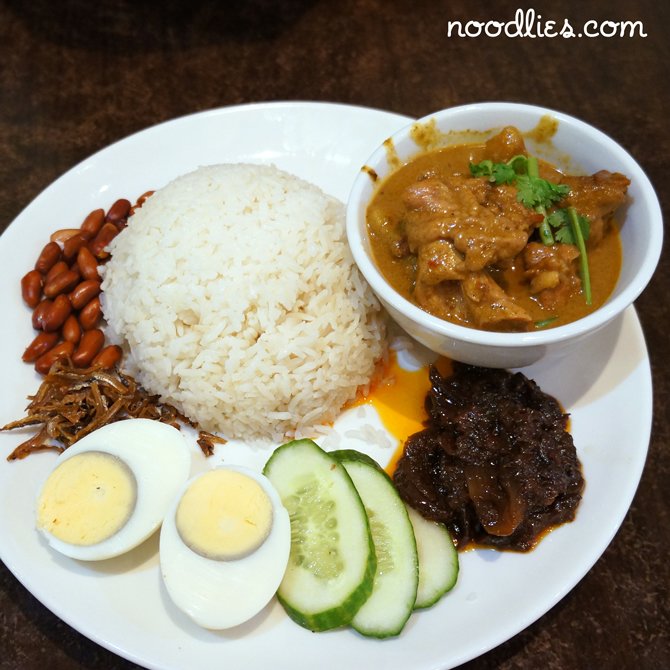 6. Nasi Lemak
Considered, the national dish of Malaysia, nasi lemak has Malay roots which literally means 'oily' rice – the rice is soaked in coconut cream and steamed in pandan leaves for extra flavour. The dish usually features the rice, in a round ball at the centre surrounded by spicy sambal, small fried anchovies, cucumber, peanuts and boiled egg. More subtantial versions come with fried chicken, beef rendang or other curries.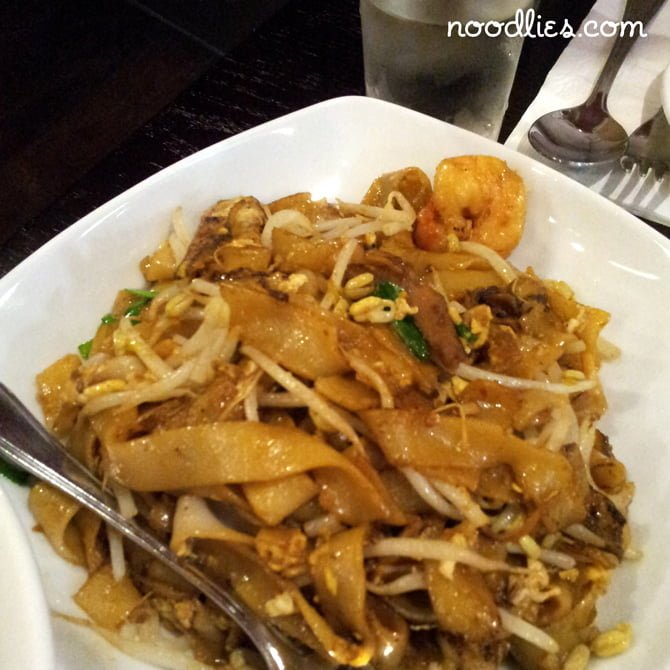 7. Char Kway Teow
Char kway teow literally translates as "stir-fried rice strips" and is popular in Singapore, Brunei, Indonesia as well as Malaysia. The distinctive taste comes from wok-frying flat and fat rice noodles, garlic chives, bean sprouts, prawns, soya sauce over lots of oil. The result is a a distinctively addictive "wok breath".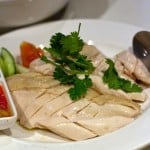 8. Hai Nam Chicken
Hai nam chicken is a dish with Chinese origins that's popular across south-east Asia, though especially embraced by Malaysians and Singaporeans. A bit of a full circle dish, it involves boiling chicken and using that stock to cook rice, which is served up with the chicken. The sauces served with it varies from simple dark soy to ginger garlic, and red chilli sauce. Sometimes the stock comes in a small bowl on the side. It's a profoundly simple dish that has legions of loyal fans… me included!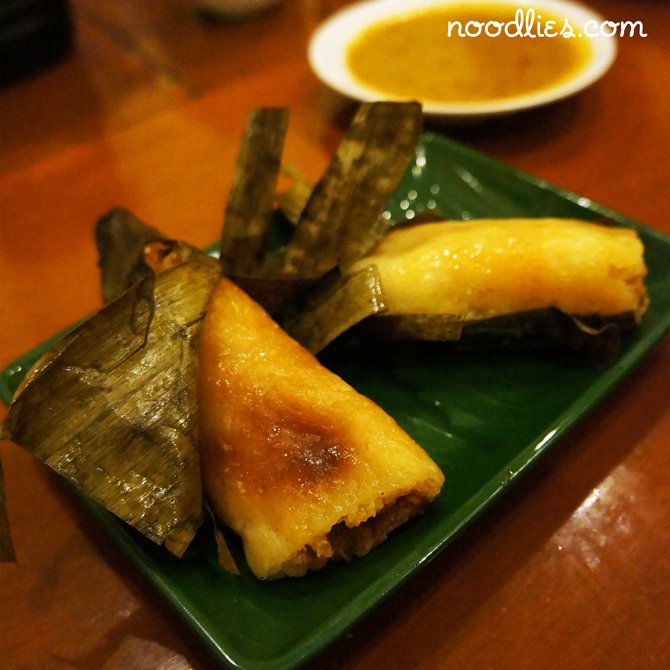 9. Pulut Panggang
If you want to try something different, look out for pulut panggang.  Translated as "BBQ glutinous rice", this was once a popular hawker dish but is getting harder to find because it takes a bit of effort to make. There's a few steps for such a deceptively simple street food dish; cooking rice in coconut milk, wrapping the ingredients, frying coconut, dried shrimp, chilli and herbs in banana leaves and cooking over coal. The creaminess of the rice works so well with the savoury centre. Delicious, if you can find it!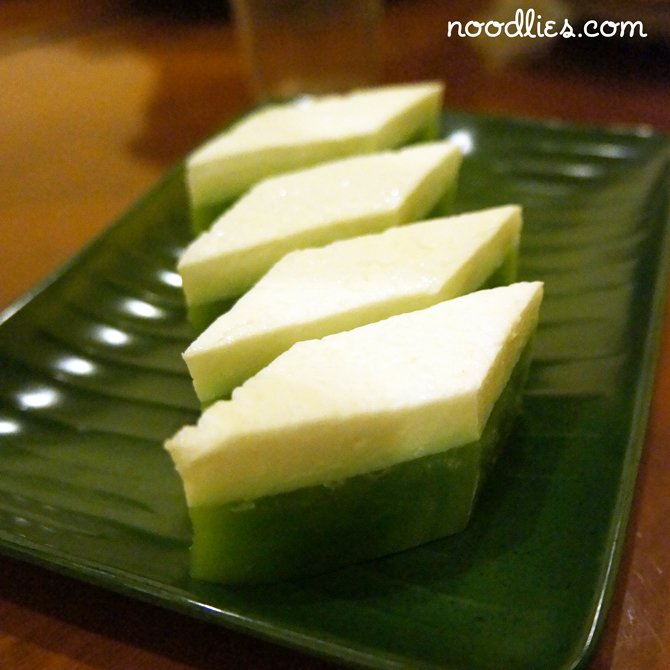 10. Kueh
These Hokkien/Teochew Chinese desserts now have a life of their own across south-east Asia, particularly Malaysia, Singapore and Indonesia. The small, bite-sized morsels come in all sizes, shapes and colours, though green pandan is probably most common. Sticky and gluggy this steamed dessert is made from several types of flour including rice flour, tapioca flour and a lot of sugar. This is Malaysian kueh talam, the green pandan base is topped with a white, sweet and salty coconut layer.
Have you had other delicious treats in KL? Leave a comment. I'd love to know.
Until next week's Thang Talk…
PS. If a week is too long for a Thang Talk fix, check out my food blog, noodlies or follow me on twitter and instagram.