ALL YOU CAN EAT INDIAN? YES, SUCH MARVELLOUSNESS EXISTS IN SYDNEY'S WEST.
What's better than Indian? All you can eat Indian, for lunch, dinner or even breakfast. It's been a guilty pleasure of noodlies, Sydney food blog for a few years now. But heck, lockdown is over, it's time to share this hidden gem with greater Sydney!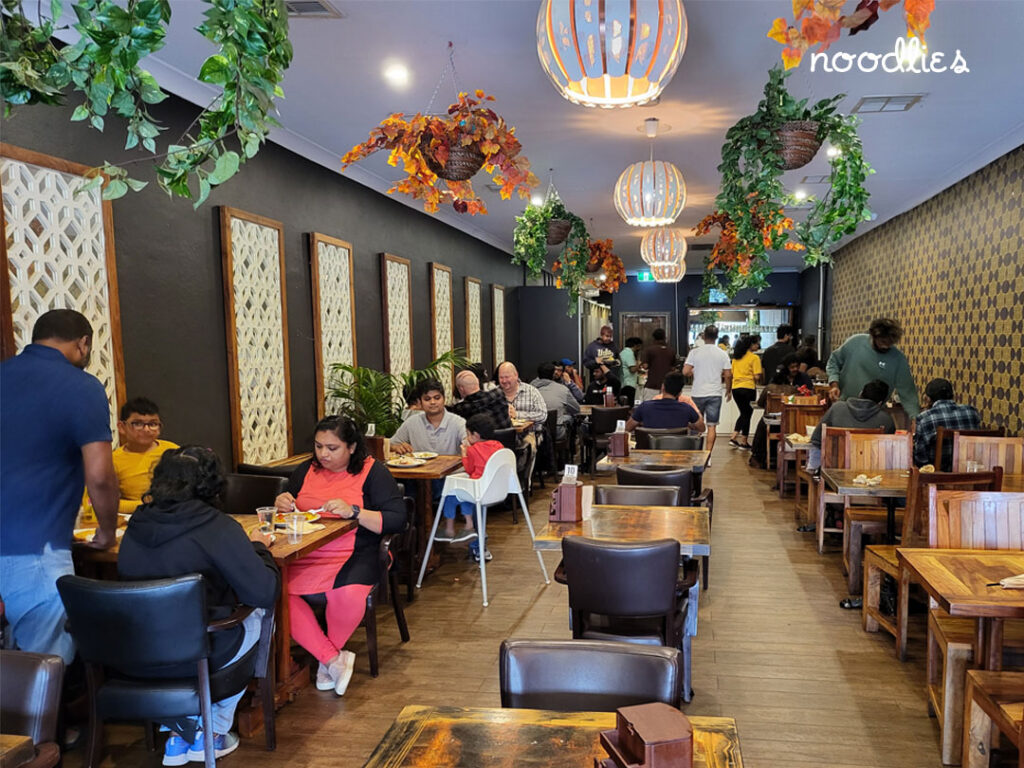 All roads beckon you to the back corner of Darbar. Here's the tempting buffet awaits. Tables for four straddle both sides of the restaurant, in between are tables for two. There's a lot of wood effect, softened by practical, plastic greenery.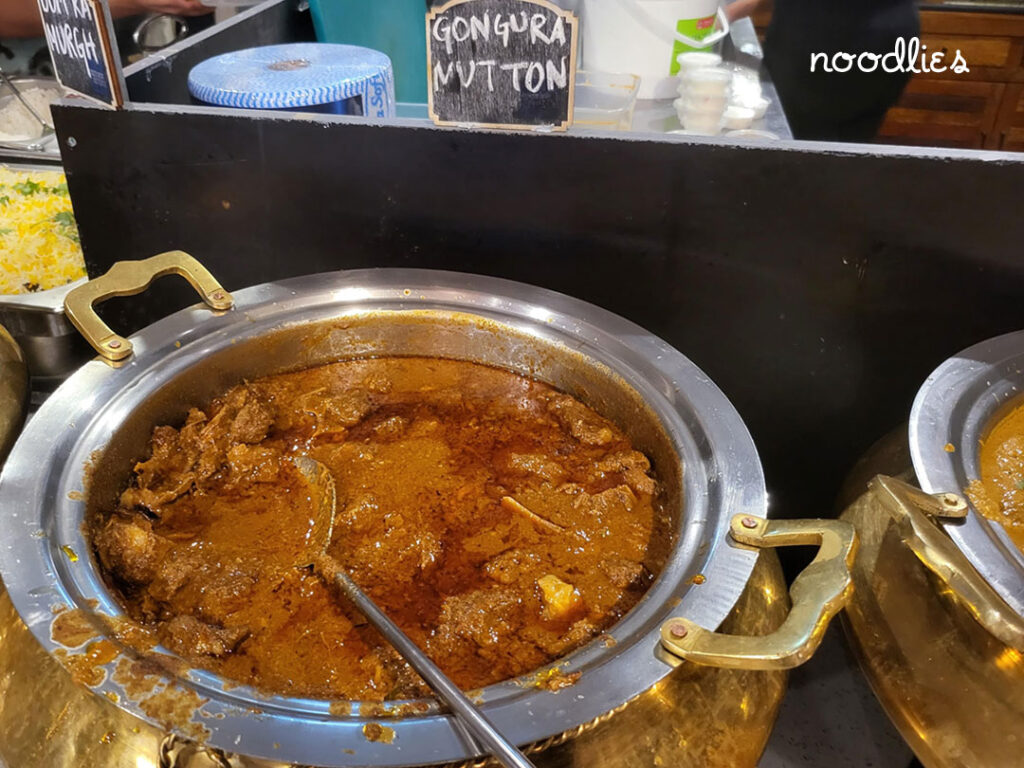 It's a generous buffet, not surprisingly with a good mix of meat and vegetarian. One of our favourite is gongura mutton, the meat is cooked in a spicy masala base. There's a distinctive tangy taste from the sour red sorrel leaves which flavours the mutton and curry. What's not to like?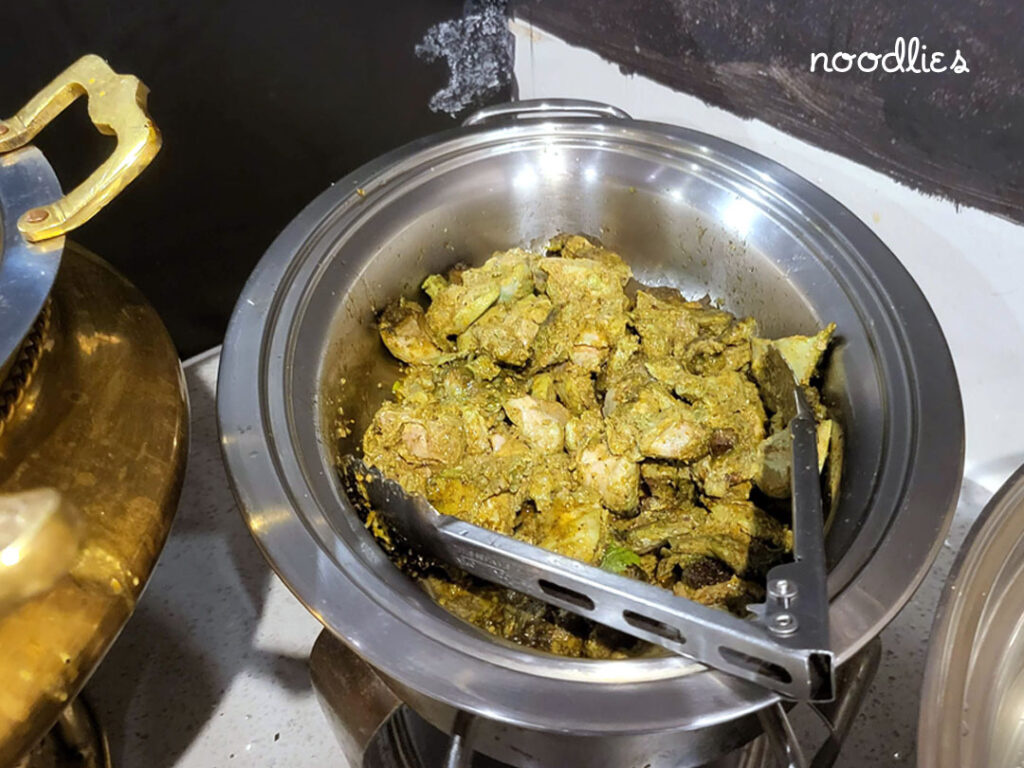 Chicken fans should sample hariyali chicken, hariyali is literally translated as green. Hariyali chicken is chicken coated in a green sauce, usually coriander and mint.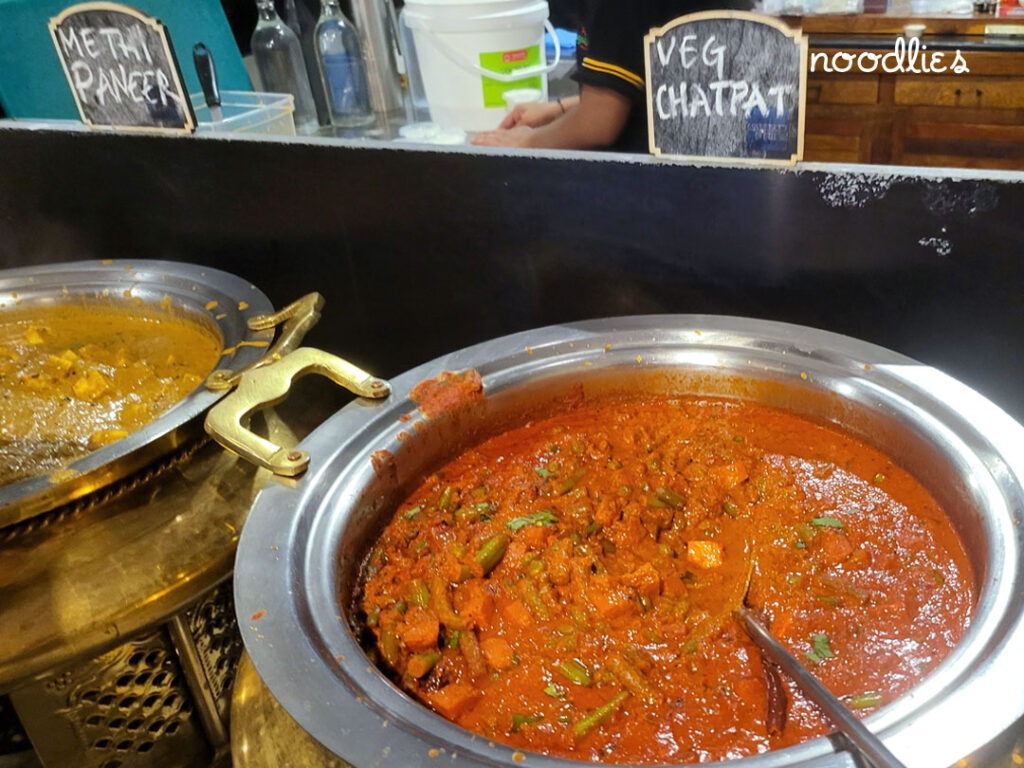 Vegetarian chatpata is a hearty bowl that delivers a visual and flavour punch. Not overly spicy, this dish satifies with an abundance of vegetables, the most prominent being carrots and long beans.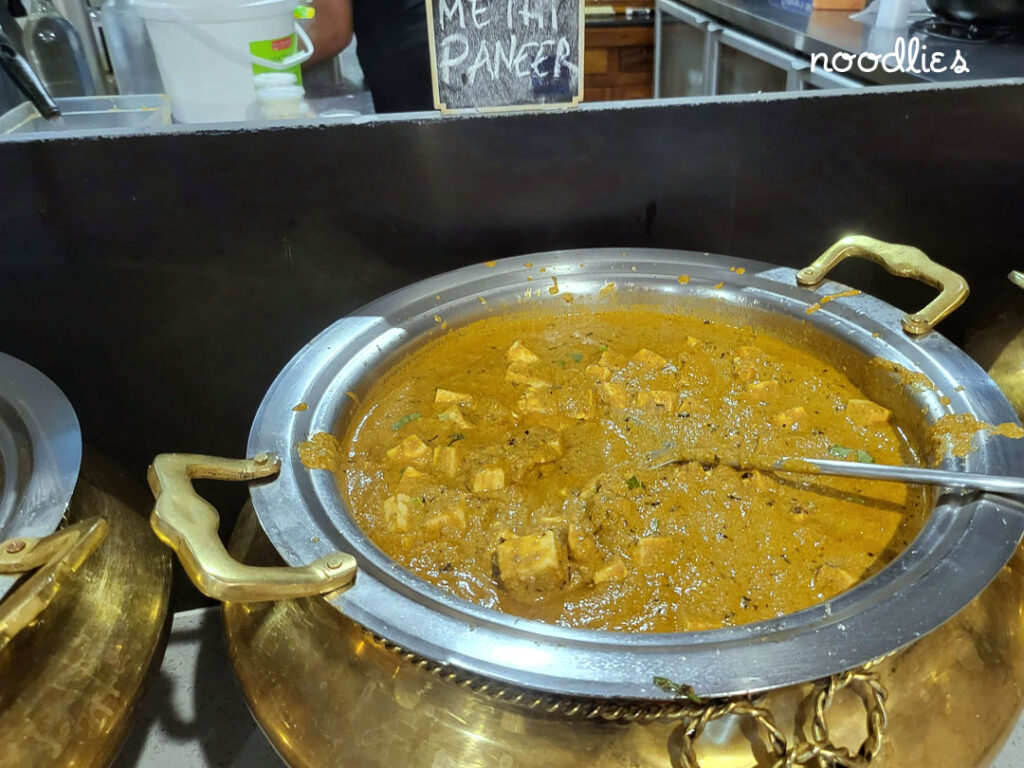 Vegos will love methi paneer, with finely chopped methi (fenugreek) leaves. It might be a more subtle taste than the other dishes, but don't be fooled, there's plenty of complexity here, from cumin seds, cloves, cardamon, cinnamon, corriander through to tumeric, just to single out a few ingrendients. And of course, there are cubes of paneer – cheese made from curdled milk with fruit or vegetable acid, like lemon juice.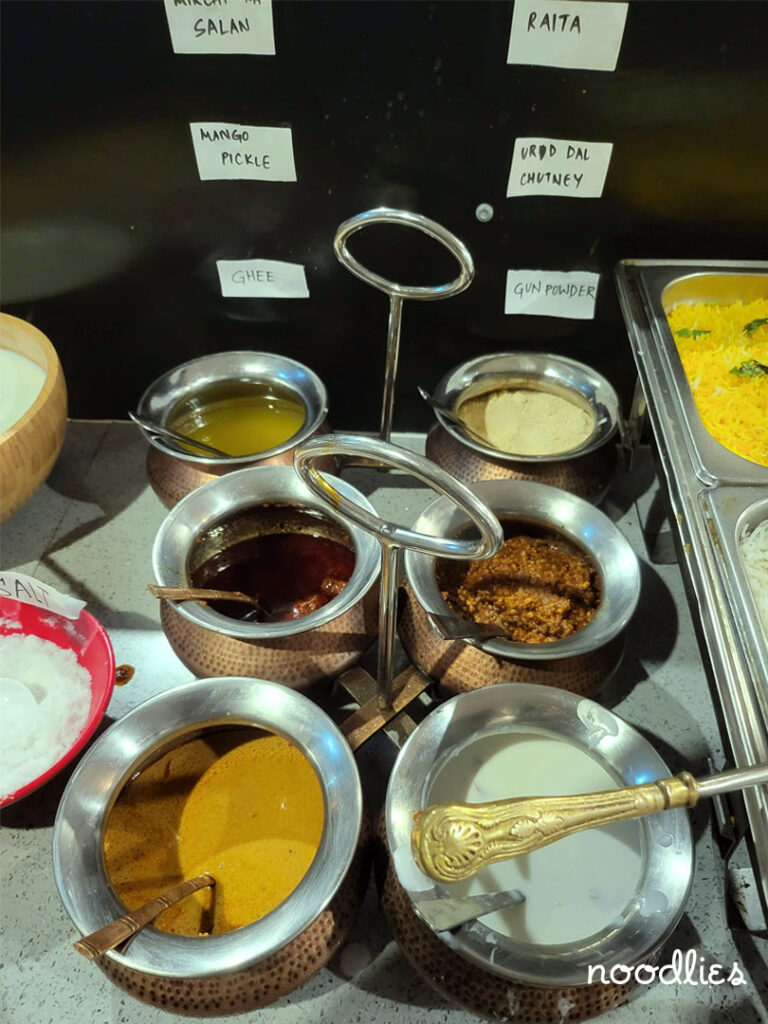 If complex and moreish Indian curries aren't enough, choose from a range of condiments to dial up the flavours even more. Mango pickle, anyone?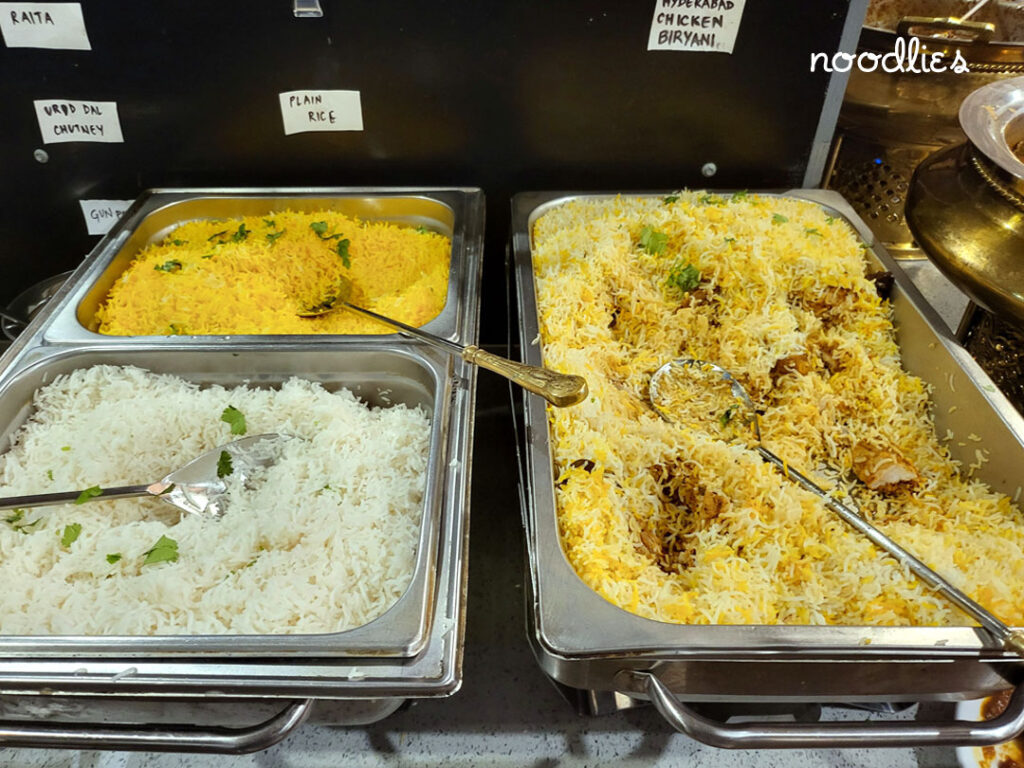 Choices abound, even when it comes to rice, pick plain basmati rice, bright vegetable biryani (top left) or my favourite, hearty hyderabadi chicken biryani (right). The latter is a meal in itself, but why enjoy it on it's own? Go on, you can have it all.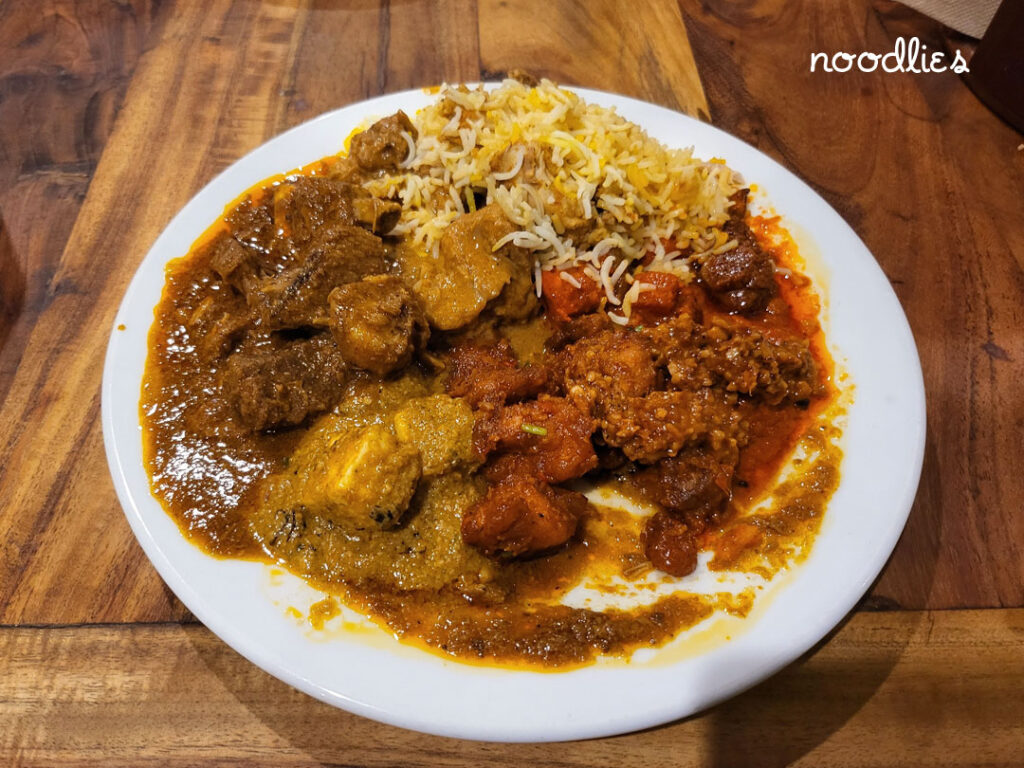 It all comes together in a colourful plate of deliciousness. Oh, and don't forget to wash it all down with sliced watermelon or gajar halwa, a north Indian dessert made by slow cooking gratted carrots in milk.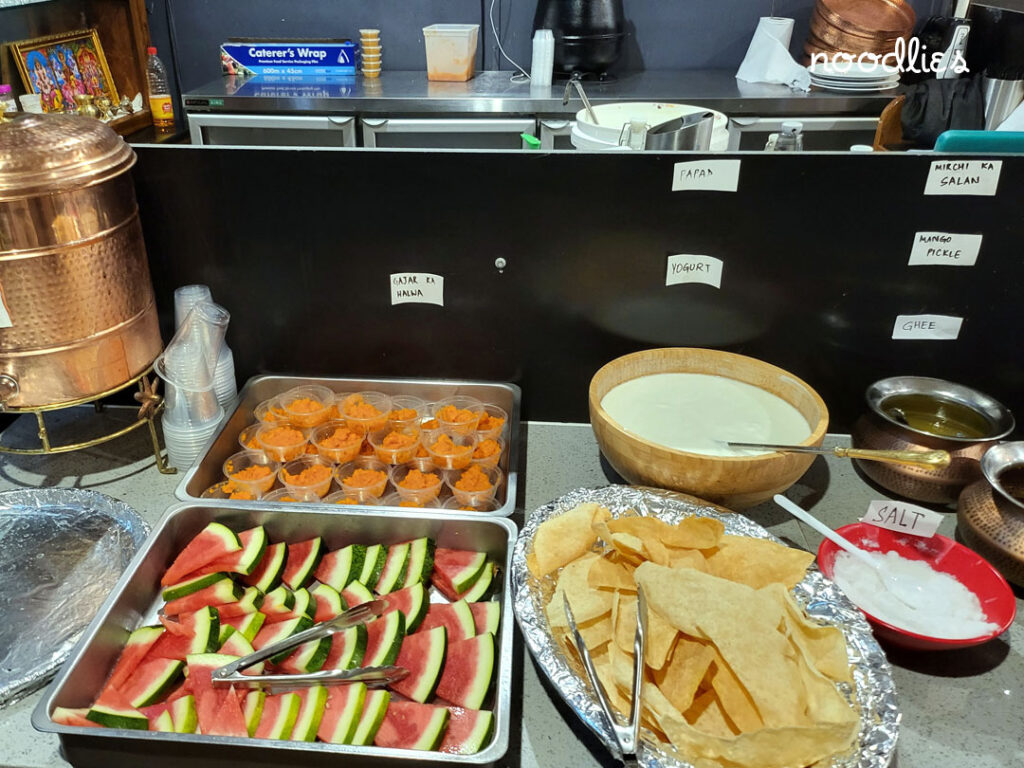 All this for less than $16 a head for breakast and $23 a head for lunch or dinner. Could be a flavoursome change to meat and three veg for Sunday dinner? Actually weekend lunch is their busiest time, so maybe Sunday dinner might not be a bad idea!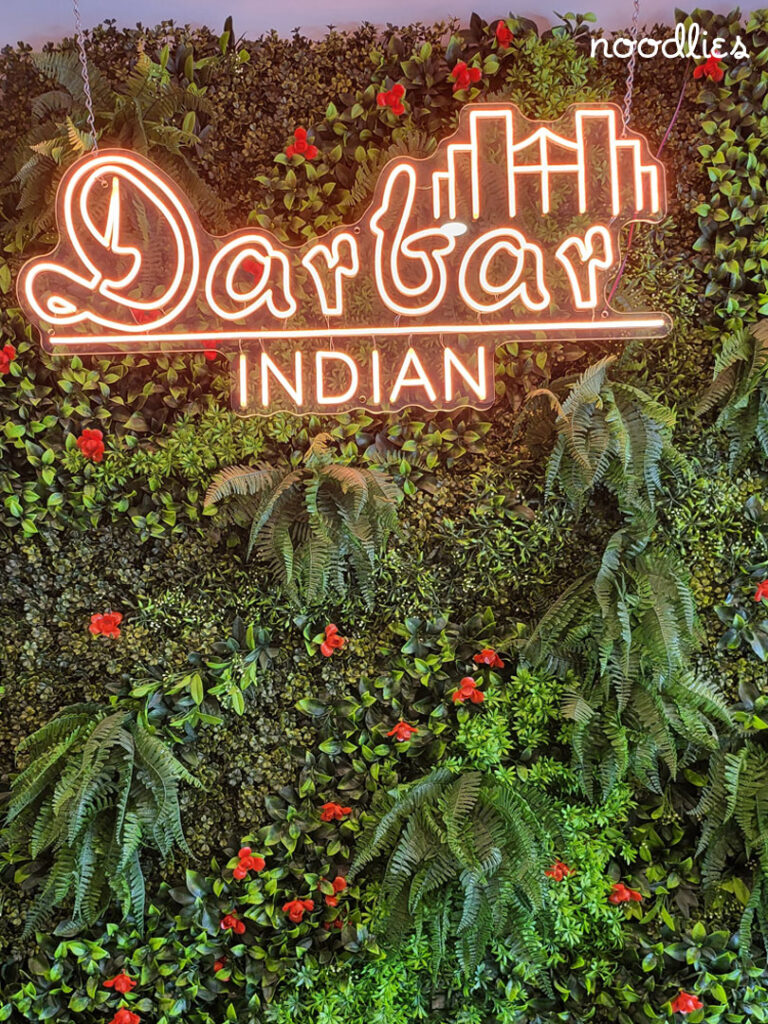 Darbar Indian Restaurant
49 Station Street
Wentworthville NSW 2145
(02) 8810 6323