A community hub
Noodlies, Sydney food blog checks out this popular jack of all trades
Filipino/Tagalog is Australia's eighth most spoken language and there's a big community in Fairfield, many of whom you'll find will visit Mykababayan at some stage. This shop has been around since the 1980s, a jack of all trades: Filipino mini-mart, money transfer even a parcel service to the Philippines.  A few years ago business partners Rowena Legaspis (pictured) and Christina Davey bought the business.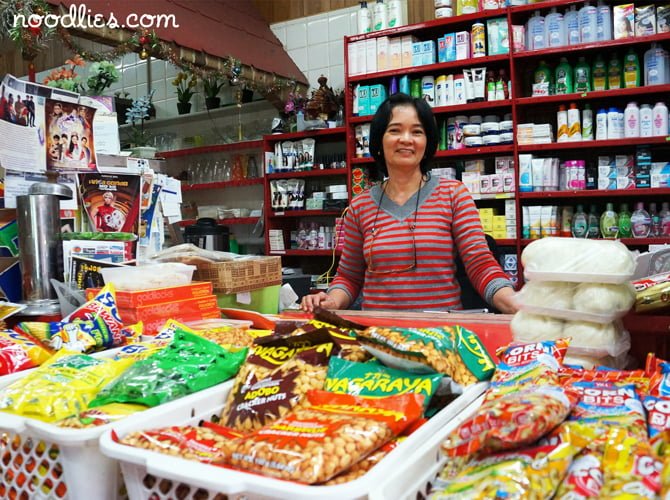 Outside it looks like any other Asian grocery shop, colourful, busy signage. Inside it's no different, the shelves are stacked with interesting, brightly coloured groceries, tinned tuna, squeeze mayo, shampoo, bling-bling snacks – the whole shop is a visual feast.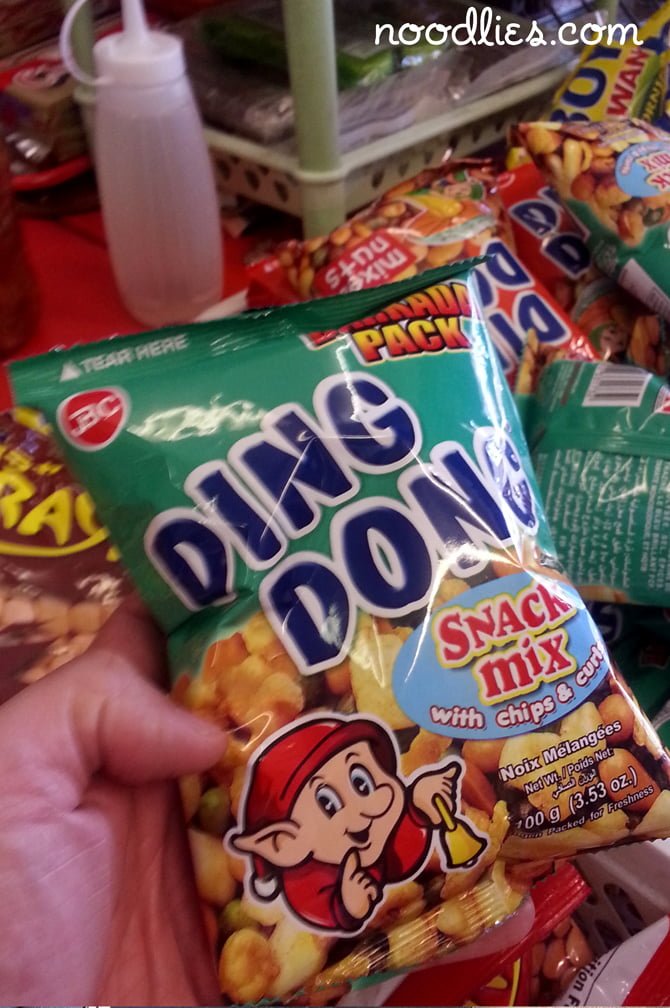 While they sell the devilishly addictive Ding Dong mixed nuts, one of the Philippines most popular snacks, locals flock to Rowena Legaspis' for home-style cooking. Each day, she whips up 10 dishes (they change regularly) – you pick two to have with rice.
Dinuguan: is the biggest seller, pork cubes in black blood jelly sauce (end bowl)
Beef caldereta: a hearty, Spanish influenced tomato-based casserole (middle bowl)
Paksiw na bangus: a vinegar soup with bangus (milkfish) which she imports from the Philippines, it's a noodlies' favourite (front bowl)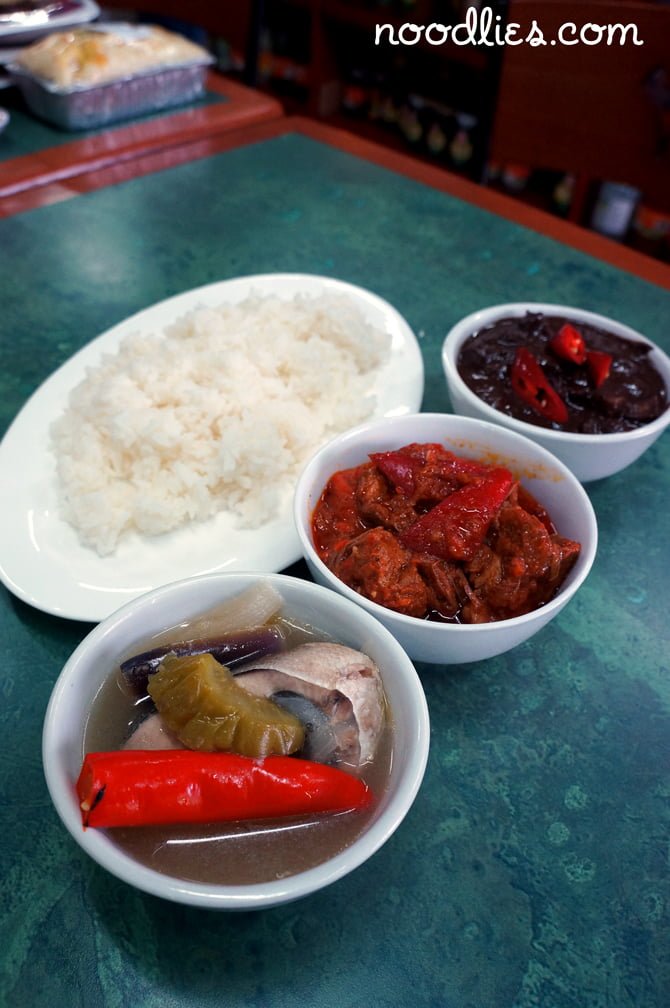 Rowena says she changes the menu daily because time-poor locals regularly stop by after work to grab her food for the family for dinner.
For such a large community in Australia, it's fairly under the radar, noodlies, Sydney food blog loves Filipino food and hopes these lovely home-style dishes really takes off in 'mainstream' awareness.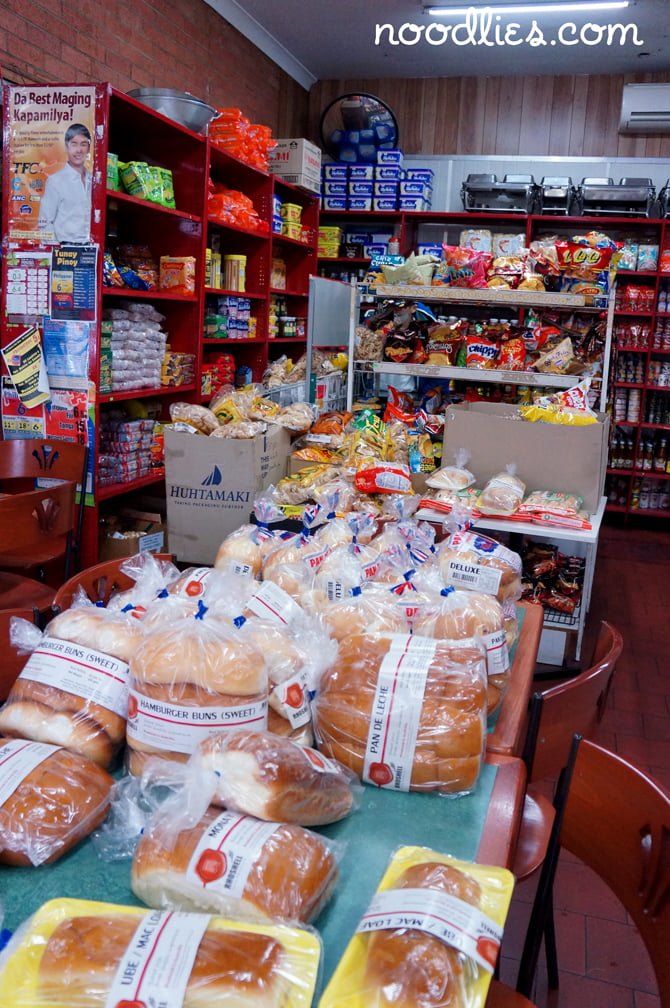 Mykababayan Filipino Store
Shop 13, 52 The Crescent, Fairfield
(02) 9727 3146