Korean Fried Chicken in the heart of the new Korean town.
Bring lots of friends, eat fried chicken and drink beer. That sums up the whole Korean fried chicken concept that has proven so popular in Australia. Noodlies, Sydney food blog checks out Chicken V in Lidcombe, smack in the centre of the Korean community in Sydney.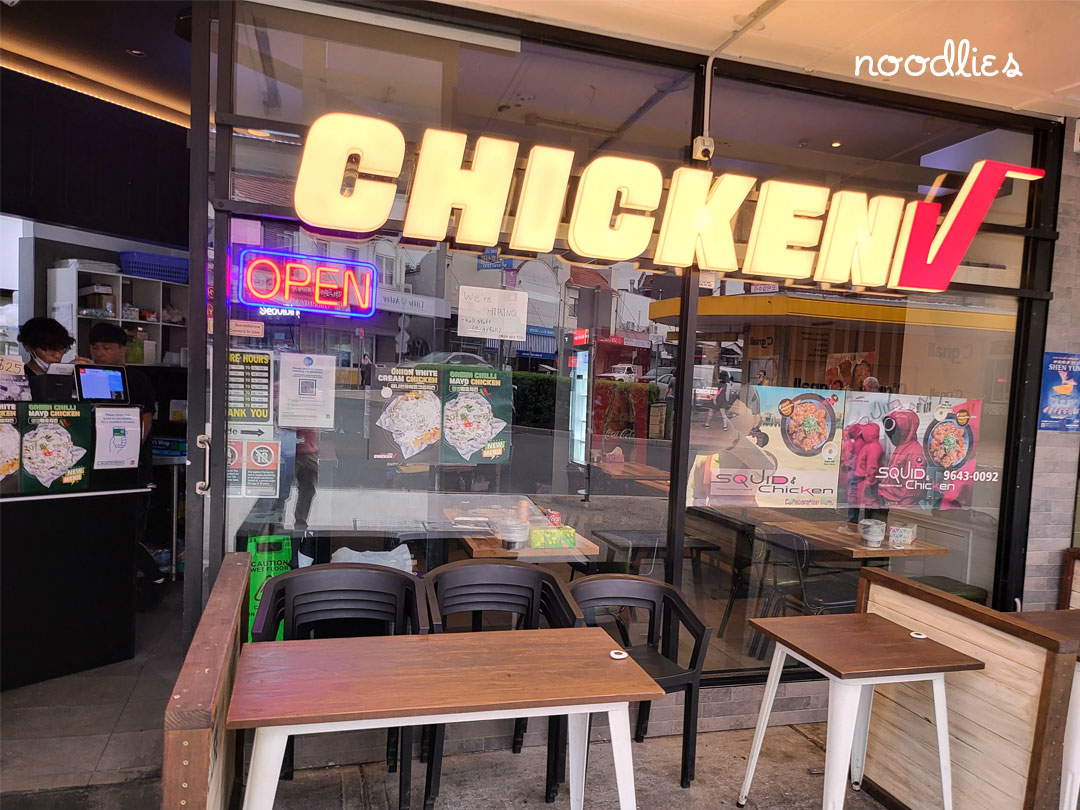 Chicken V is their name and chicken is their game. The choice of chicken is headspinning; traditional, snow flake, crazy hot, soy, curry, honey butter, BBQ rib, boneless with shallot…. and more.
If you want to try a few different combos, go for the half/half or the set menu – the fried chicken set let's you have a good go at seven different styles. If you're on your own, try the sampler , you get nine different chicken styles – one piece of each style.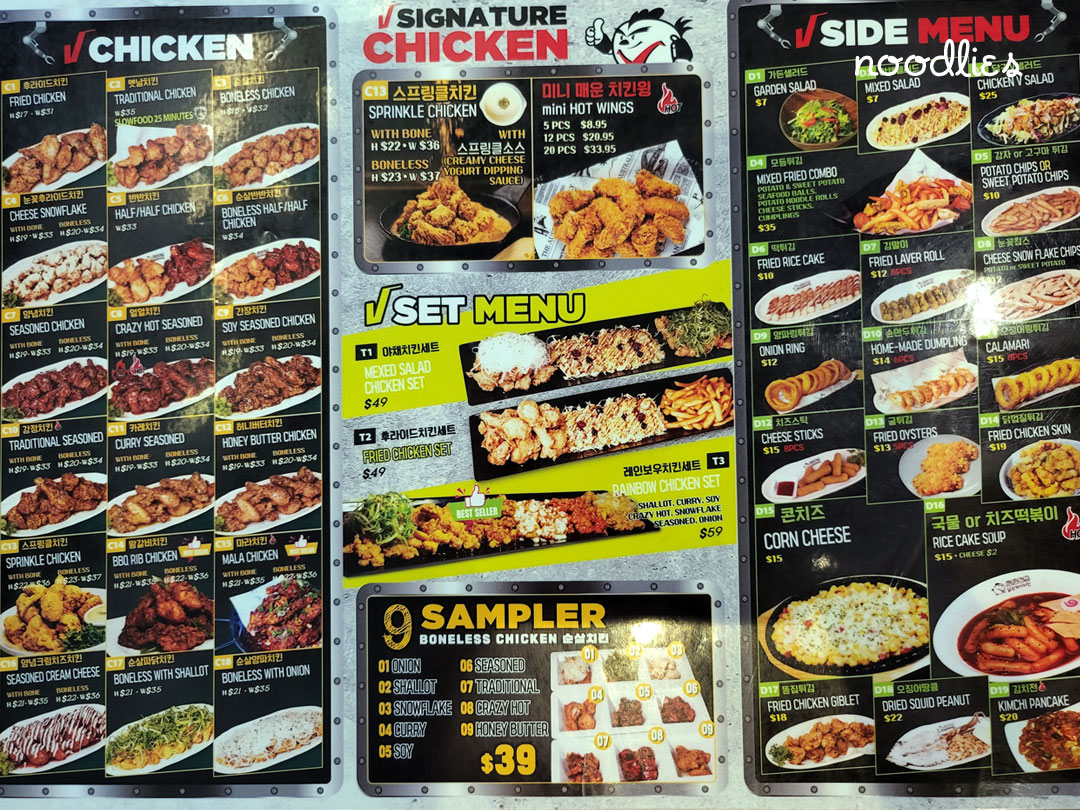 Today, it's the half/half for us, of traditional and crazy hot. The traditional is what you'd expect, crispy fried chicken with pristine white, well cooked flesh. The crazy hot, was glistening and sticky but wasn't remotely spicy. It was a disappointment, but the stickiness made swallowing mouthfuls of chicken much easier. The dry and sticky KFC combo worked well.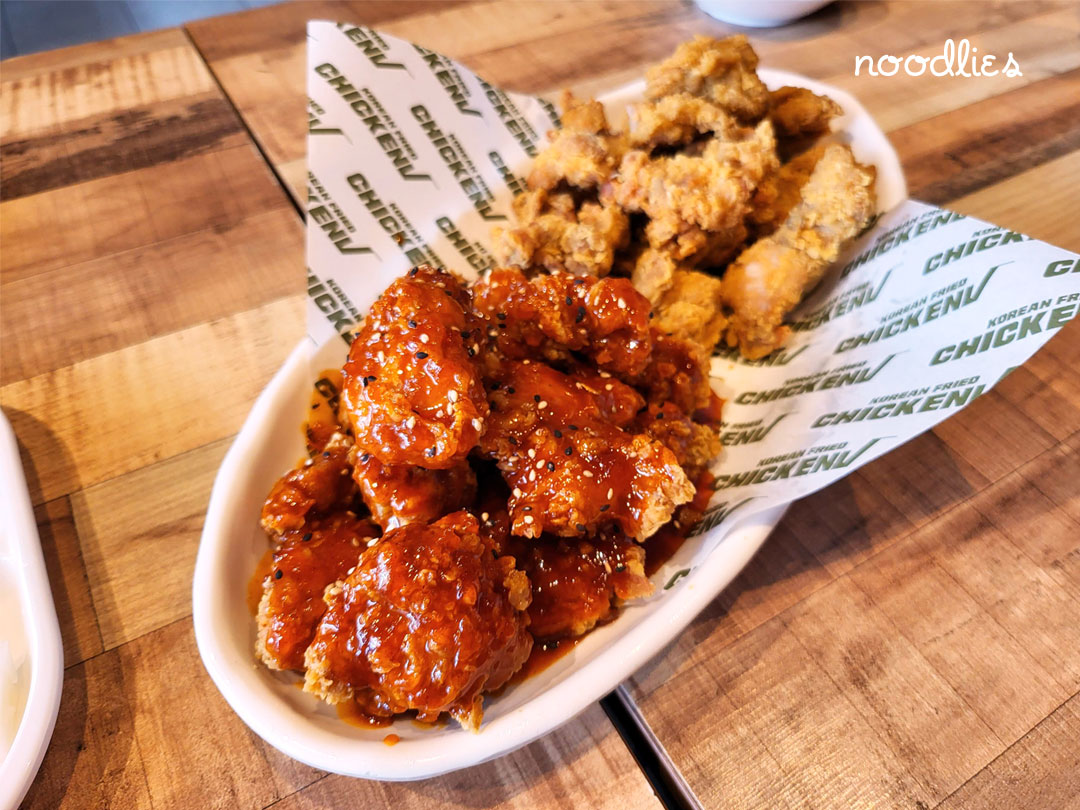 Don't expect generous complimentary kim chi here. This is chicken with mates. Instead you'll get tart pickled white raddish cubes and spicy jalapeno. You get these for a reason, they cut the fried and sticky chicken texture remarkably well. As does beer, by the way…
Most diners will probably go to town with KFC, but we meander with a couple of other, non-chicken mains. Sizzling beef is our default order at just about every Korean restaurant. It fogs up the restaurant for a few minutes, enveloping us in an intoxicating aroma that's slightly eye watering thanks to generous slices of spring onions. The marinade is the hero here, making each mouthful a dream. The beef isn't that generous, something we've noticed across many Korean restaurants in town. If it's cost saving, please don't do it, it's disappointing to get only a couple of mouthful of delicious meat.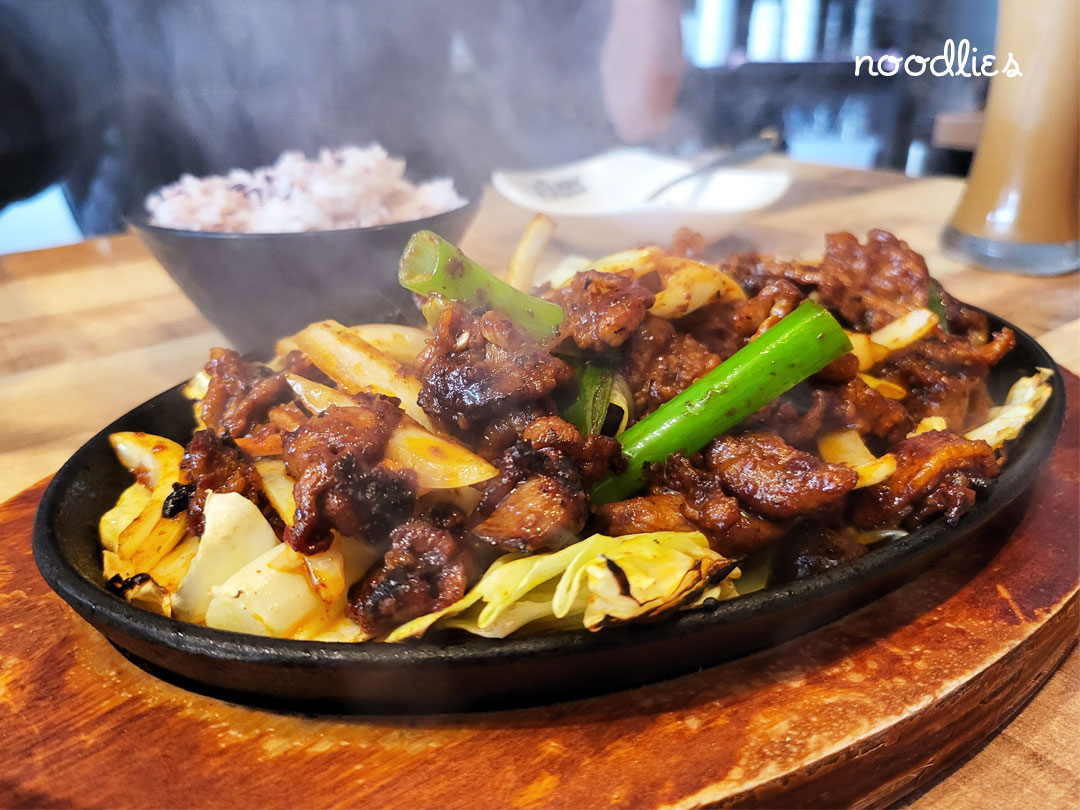 We're a sucker for soups too, which also helps to wash down KFC. Today we skip the usual tofu and order the kim chi and spicy sausage stew. It's heavenly, kim chi hot and sour broth with generous sausage slices, spam rectangles and coils of ramen noodles. Hearty, satisfying and perfect.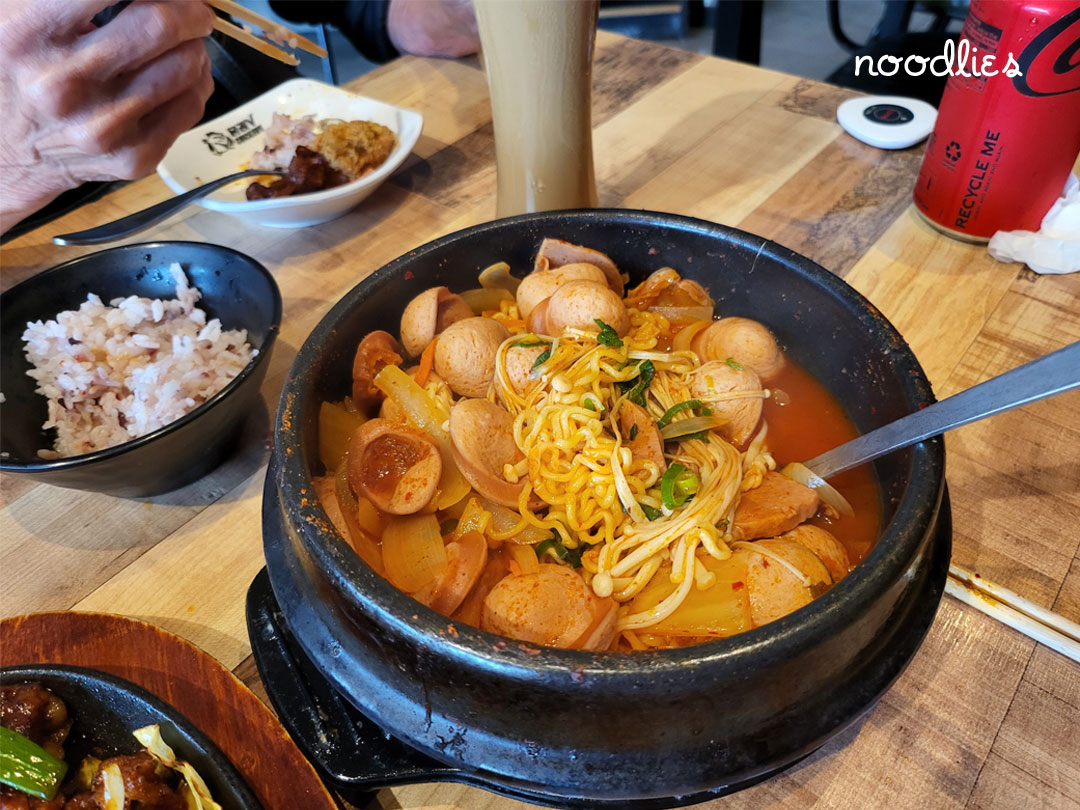 Chicken V is a small eatery, with four tables inside, a tiny counter and a few small outside. It's not noticeable at first because the giantic Chicken V signage distracts. Once inside, you'll feel it. But heck, this is a place between friends so intimacy isn't such a bad thing.
Noodlies is at the Lidcombe Chicken V, but there are plenty of other branches including the City, Chatswood, West Ryde and more. Check out the list of other stores in the image below.
Chicken V
4 Bridge St, Lidcombe, NSW
(02) 9643 0092.