Sweet and sour pork, not.
Noodlies, Sydney food blog checks in to a Chinese eatery that's a stone's throw from the George Street, Cinemas.
A skip and jump from the cinemas, this northwestern Chinese restaurant lives in the shadow of popular eateries in the same centre, such as Menya Mappen, Oiden Bowl, Dera-Uma and Pepper Lunch.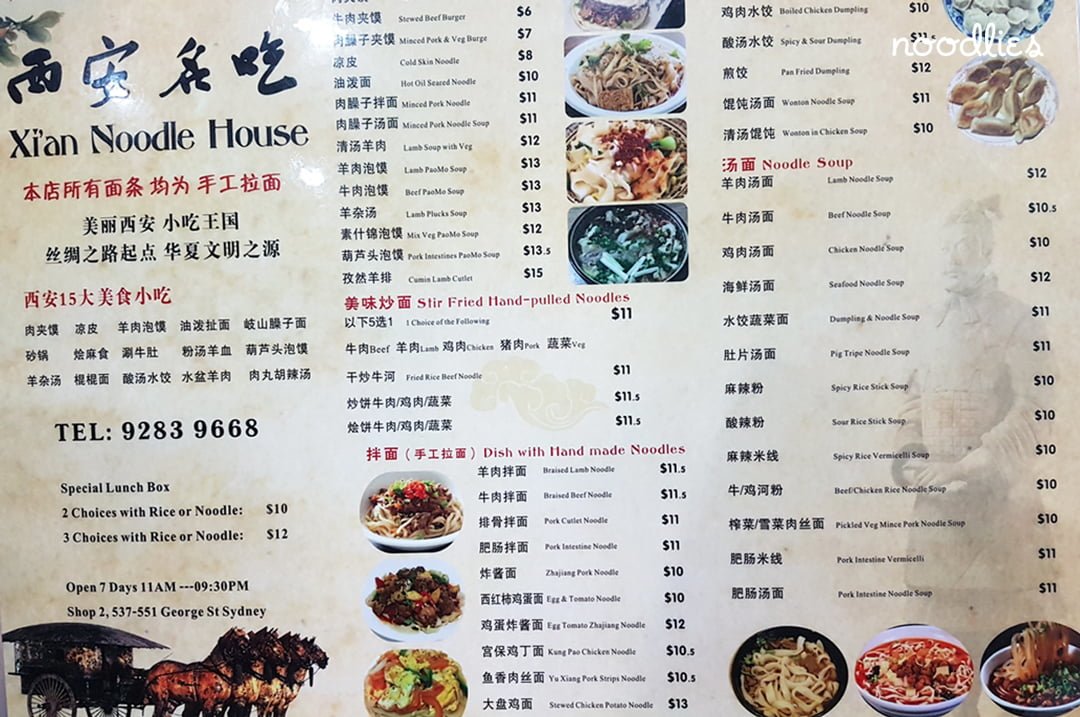 The food hails from Xi'an, the capital of Shaanxi province, Northwest China. The number of Mandarin speakers in Australia have increased by 170% in the decade to 2016, which means Sydneysiders are spoilt when it comes to Chinese regional cuisines.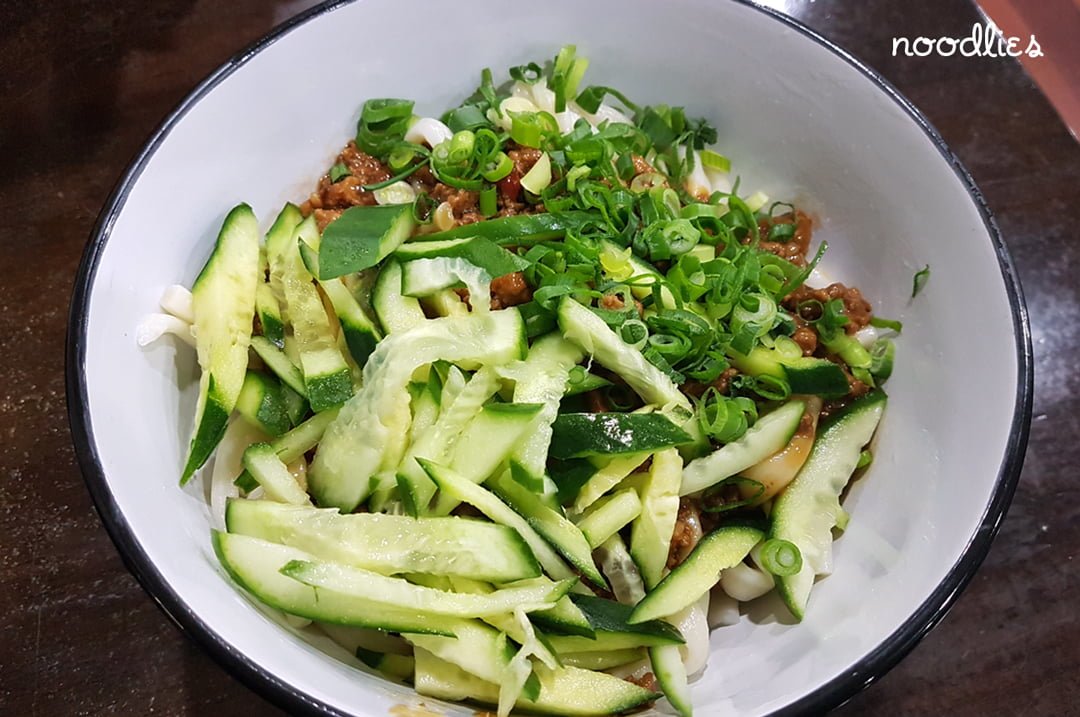 Toss a colourful bowl of handmade noodles with moist pork mince with thick-cut cucumber and thickly sliced shallots. The soy and hoisin marinated pork if full flavoured and well balanced with thick, lively noodles and zesty cucumber. It's one of our fav dishes to order at these small Chinese eateries. The pork packs a punch, maybe a tad too rich.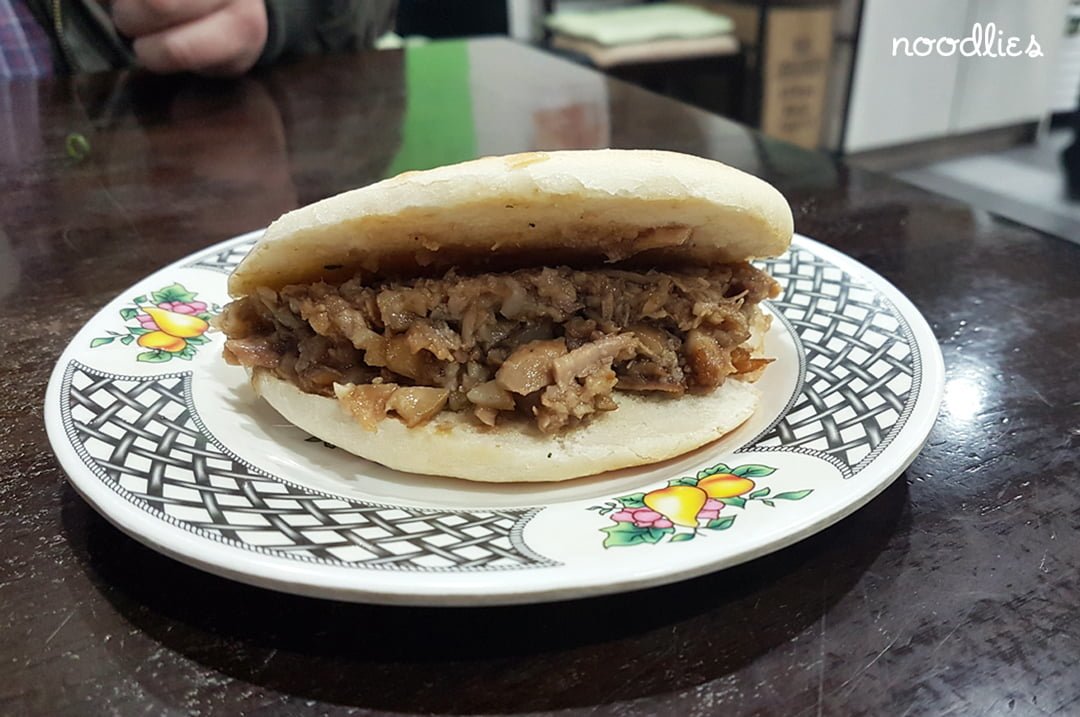 Pork pancake is another of our oft ordered dish at these eateries. It's a pork mince burger, really. Today, the pork filling was salty, lacking any other flavours for respite. The pork was fatty, each mouthful left an oily residue.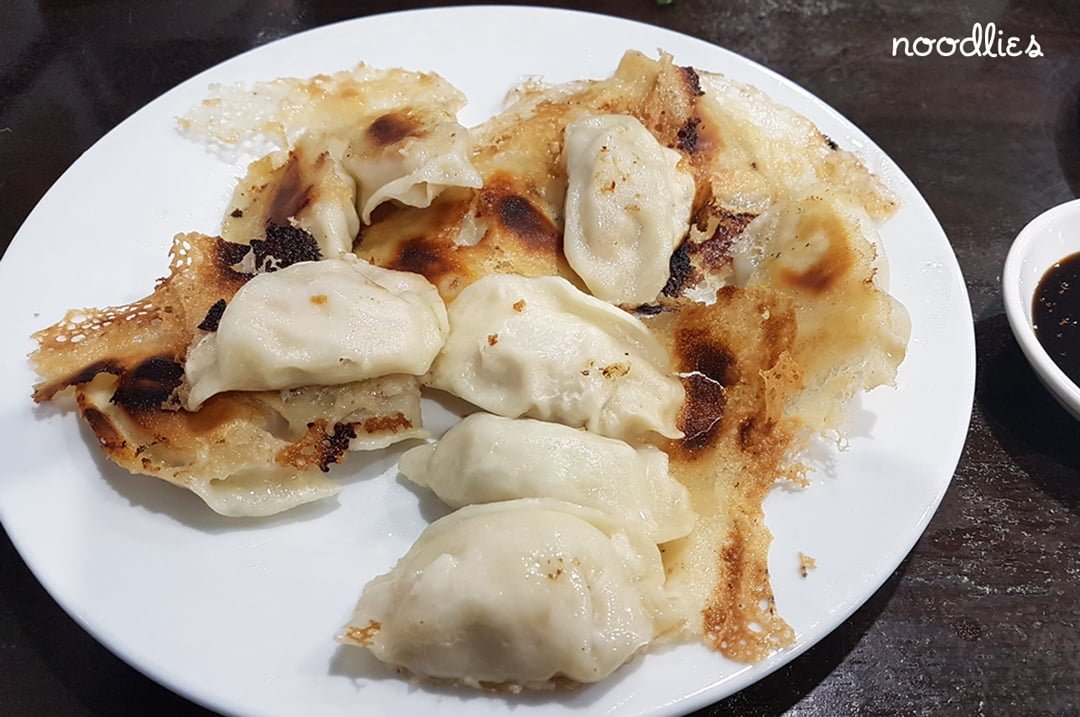 Our fried dumplings came in long rows stuck together as if they've been made, laid into rows before freezing. When fried, they're stuck in rows, though separating them was easy. They looked the part, the outer firm with a piping hot filling. Sadly, again, the filling had little taste. These dumplings needed to be dunked a bit longer into soy chilli sauce to yield flavour.
It's all a shame really, noodlies visited a couple of years ago, and while not special, Xi'an Noodle House delivered a quick and affordable tasty fix. Today, it was missing tasty.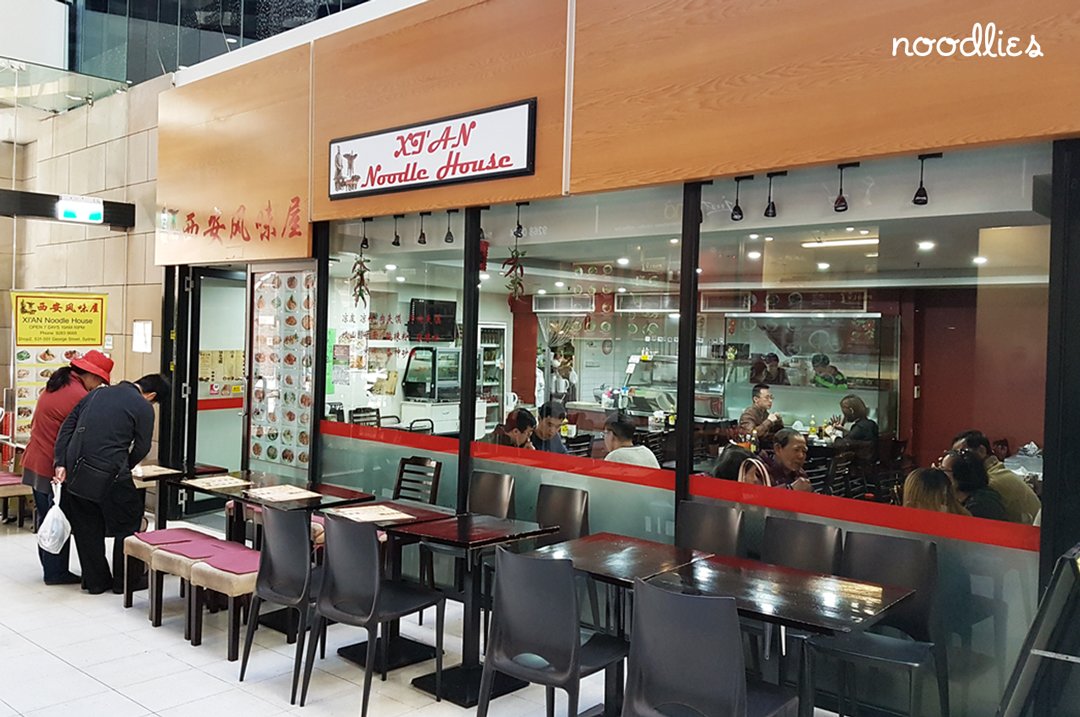 Xi'an Noodle House
Shop 2, 537-551 Goerge St, Sydney (towards the Kent st end)
(02) 9283 9668