Spicy, sweet, oily and cheesy – what's not to like?!
A heady, sensuous korean dish that's sure to please, and be remembered for a while.
Don't know if it's the pizza colour palette, the glistening twinkle of shinny oil, or the gooey cheese stretch, just be warned – heads will turn when this dish hits the table. 
This is our one of our favourite dishes, Korean chicken marinated in gochujang (chilli paste) but dialed up to the max. They've added extra chilli because it's much spicier than usual. But it's the layer of melted cheese you're likely to notice first in this tricked up version. Try try to extract a piece of chicken or well cooked onion and you'll encounter resistance from the melted cheese.
Get some in your mouth and it's an explosion of extremes, spicy hotness and sweetness that's weirdly delightful – though you'll need to wash it down with a mouthful of steamed rice.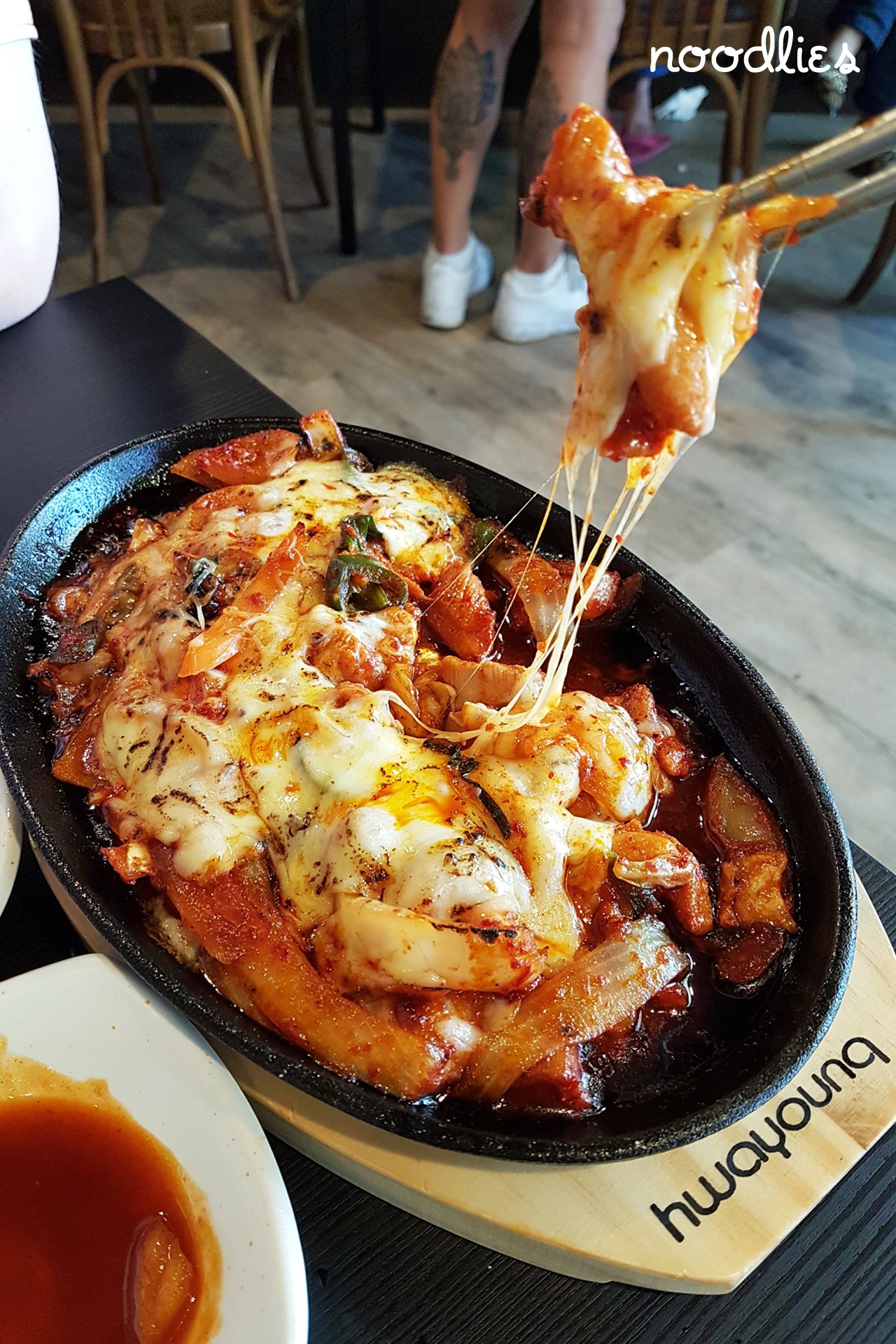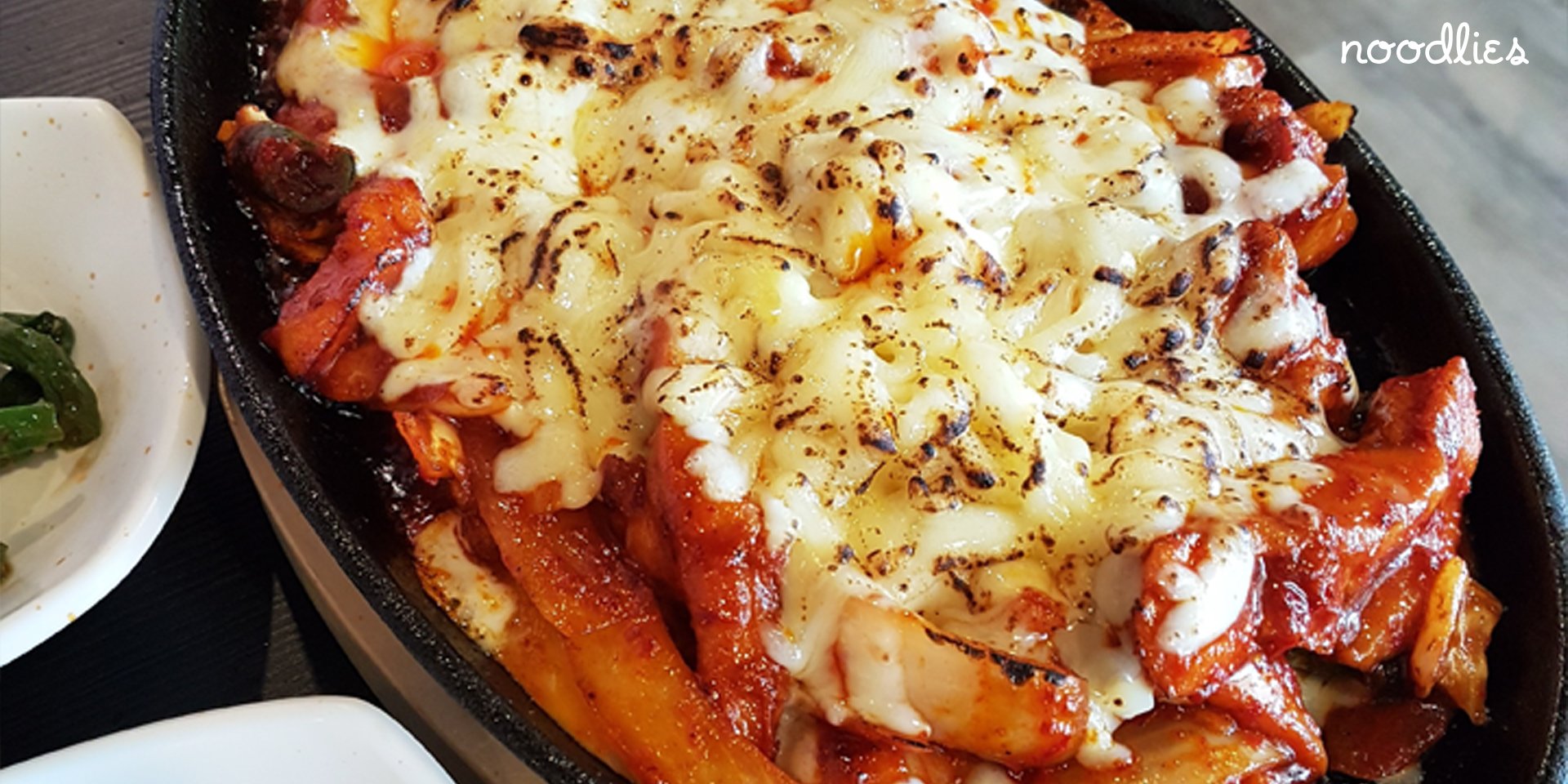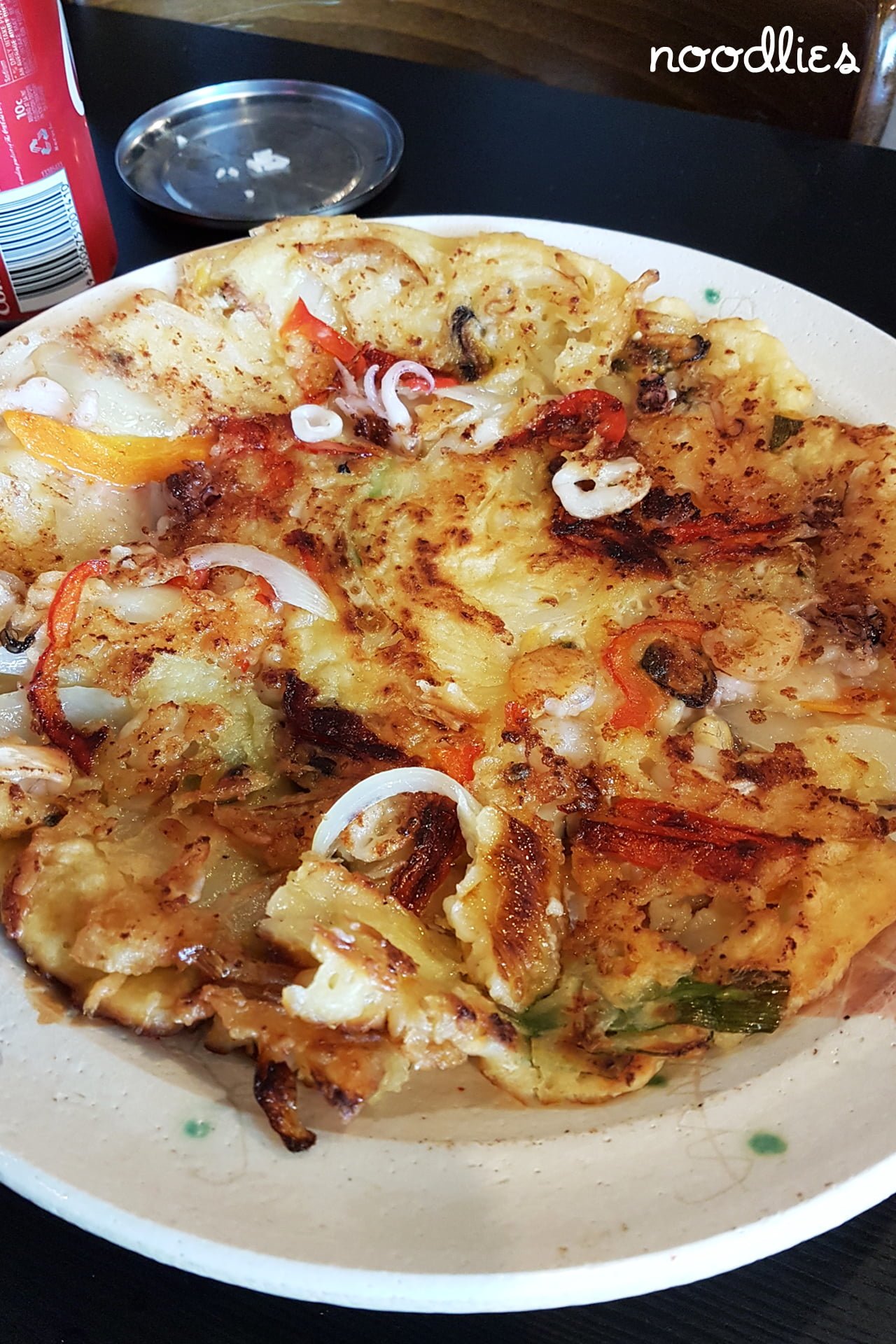 Pa jeon is decent here too. More on the floury side, rather than eggy. Though fluffy on top, it's pretty flat on the underside.
More on the floury side, rather than eggy.
The dish is Anglicised as Korean pancake, the main ingredients are shallots and seafood, predominantly calamari. At some restaurants there's a strong fishy flavour, not here at Cheers on Bridge.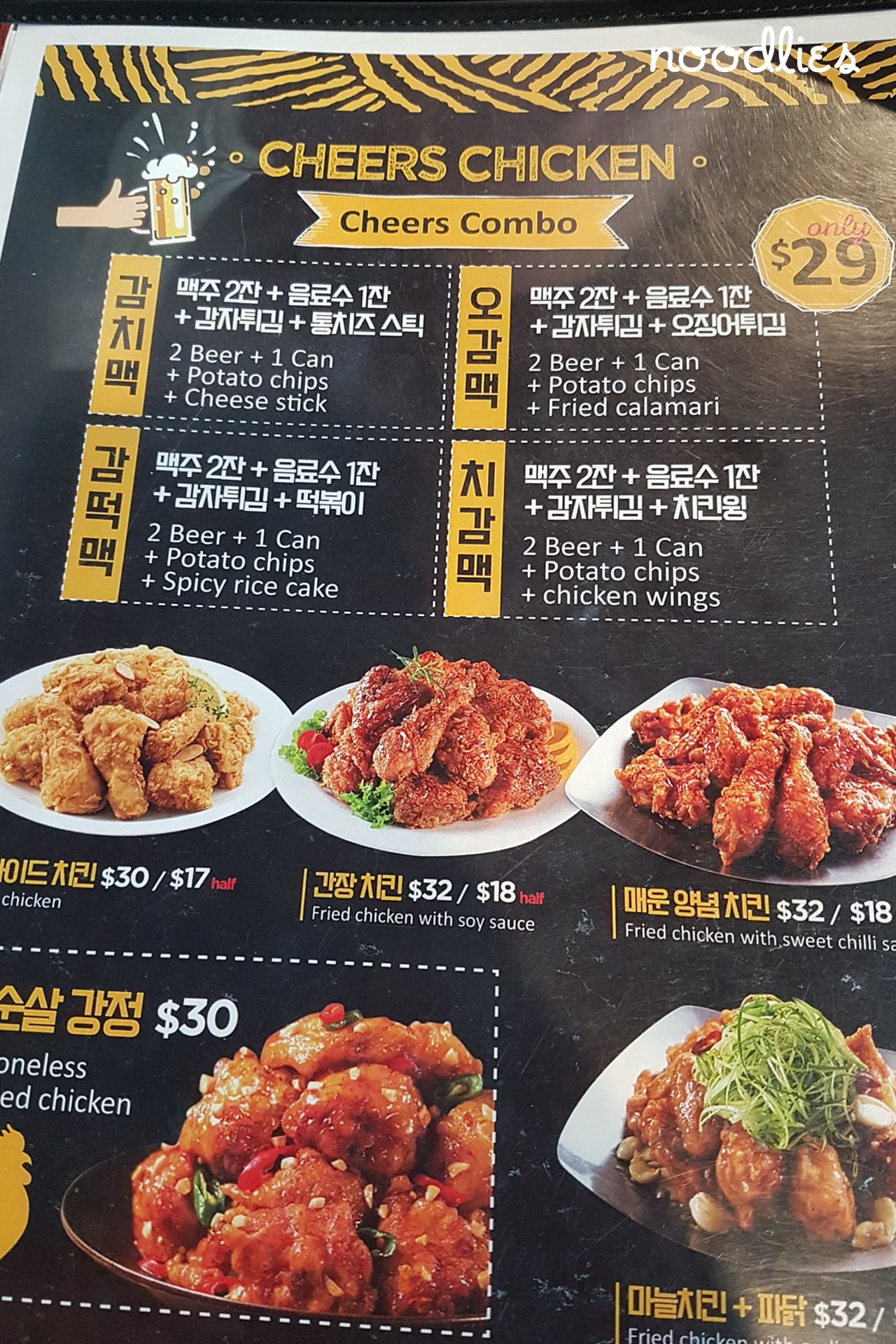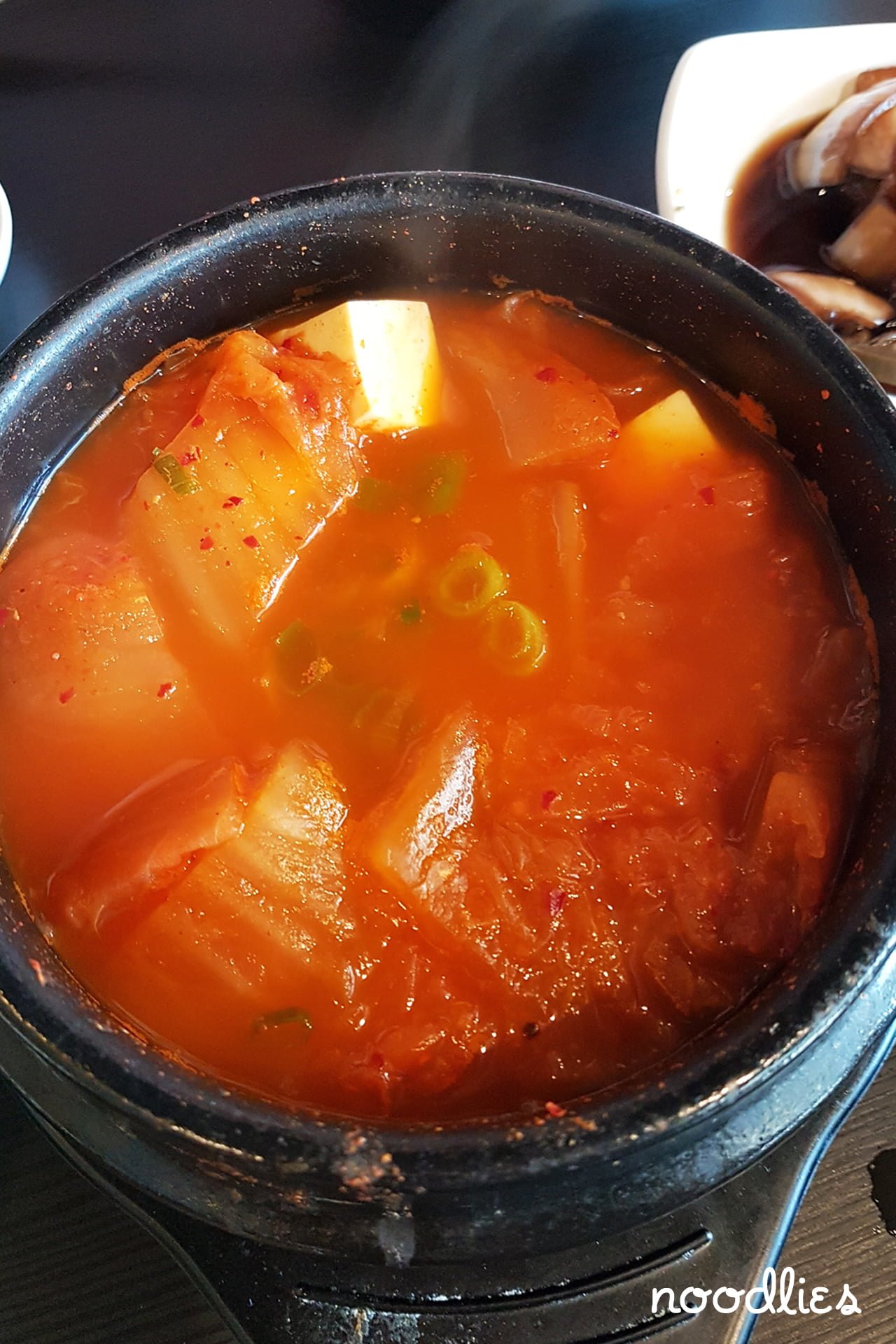 Kim chi chi ke is the only disappointing dish. It looks the part, attractive crimson red soup bubbling like a volcano in the black cast iron bowl. Alas in the mouth, the main note is excessive vinegar sour. Sure Korean soups aren't subtle, but this bowl is all sour and no depth.
Fans of KFC (Korean Fried Chicken) might want to check out Cheers on Bridge's KFC combo. It's riotously cheap and you can choose from the usual fav flavours, original, soy or chilli with beer and other sides like chips and ddeokbokki (spicy rice tube cake).
Cheers on Bridge
4 Bridge St, Lidcombe NSW
(02) 9643 0092