New location, same great food?
FIRST LOOK: Satang Thai Exclusive has been at this hip Pitt street location for just over a month. Noodlies, Sydney food blog takes a look.
Since 2013, we've been loyal customers, at least once a month, sometimes twice. But suddenly they were gone, replaced by a similarly sounding Thai Terrace Exclusive. But where did one of our favourite Thai move to? Since December 2017, Satang Thai Exclusive has located to Pitt street in the Thainatown area, a stone's throw from Satang Thai Original. Confused yet? Just remember, they're now in Pitt street.
Did I mention "hip"?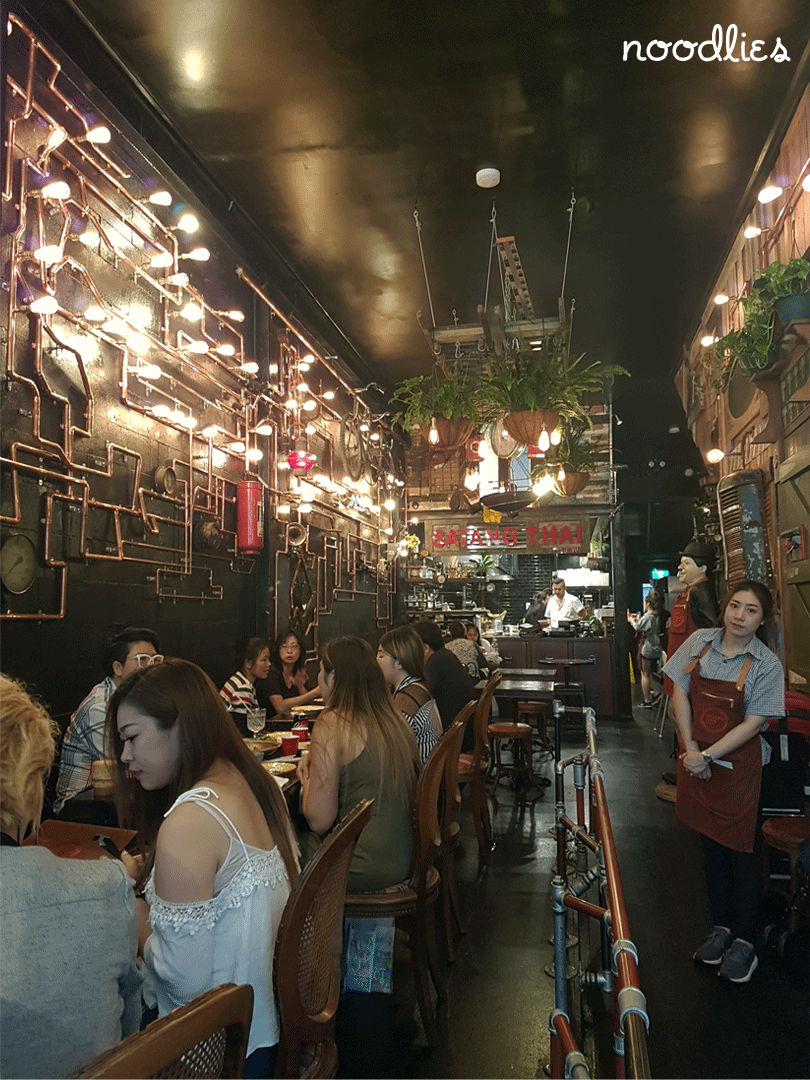 The first impression is arresting. It's all copper, lines, rustic and light bulbs, with a few ferns here and there to soften the edge. The picture above says it all. Given their gallant interior design effort, I reckon they earned a direct quote:
"Every inch and corner of Satang Thai Exclusive is unique and eccentric and so [is] our food. Our decor features hundreds of designs, tones and colours of the modern era with bits and pieces of classic furnitures [sic], copper pipes and utensils and peculiar-looking tools suspended from the ceiling or affixed to the wall. We're home-style Thai cooking with an authentic twist" Satang Thai Exclusive Facebook post.
But what about the food?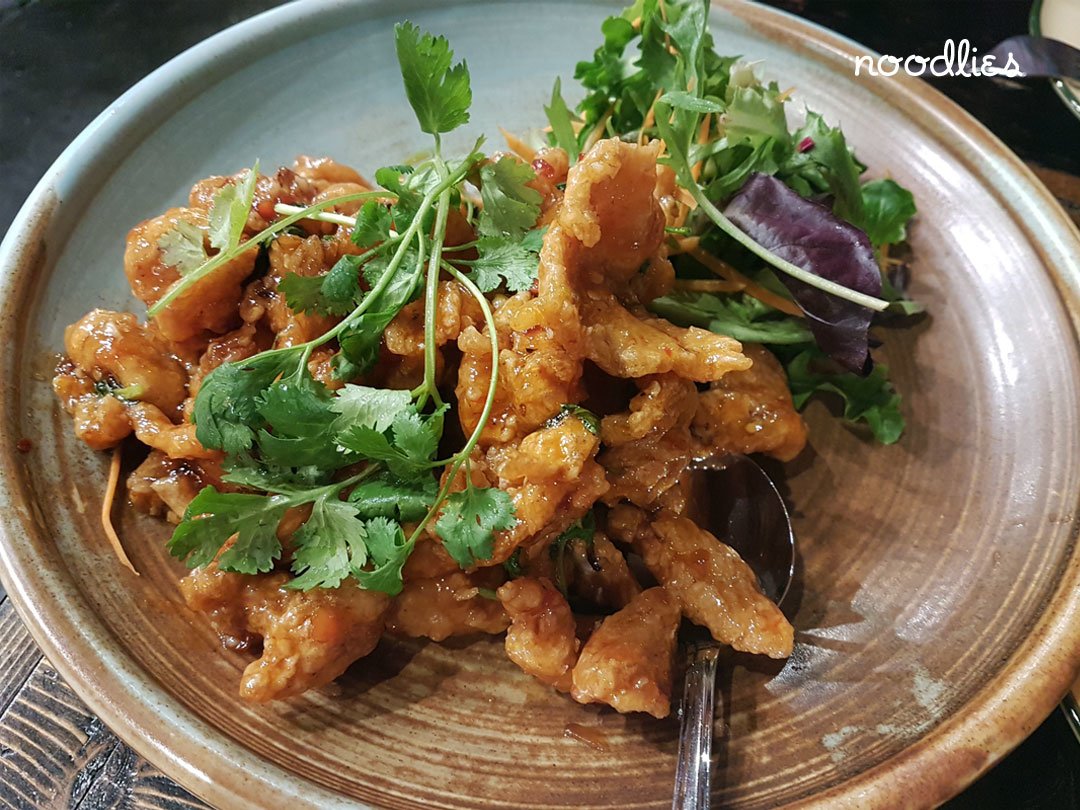 Their chilli chicken (above) is a standard order for us. Introducing TFC (Thai fried chicken), it has the same aspects that everyone loves about Korean fried chicken, gleaming "eat me" gloss of that crispy-chewy, sweet batter enclosing tender chicken. It's more mild than spicy, but beware, there's also a fair punch of garlic. Addictive!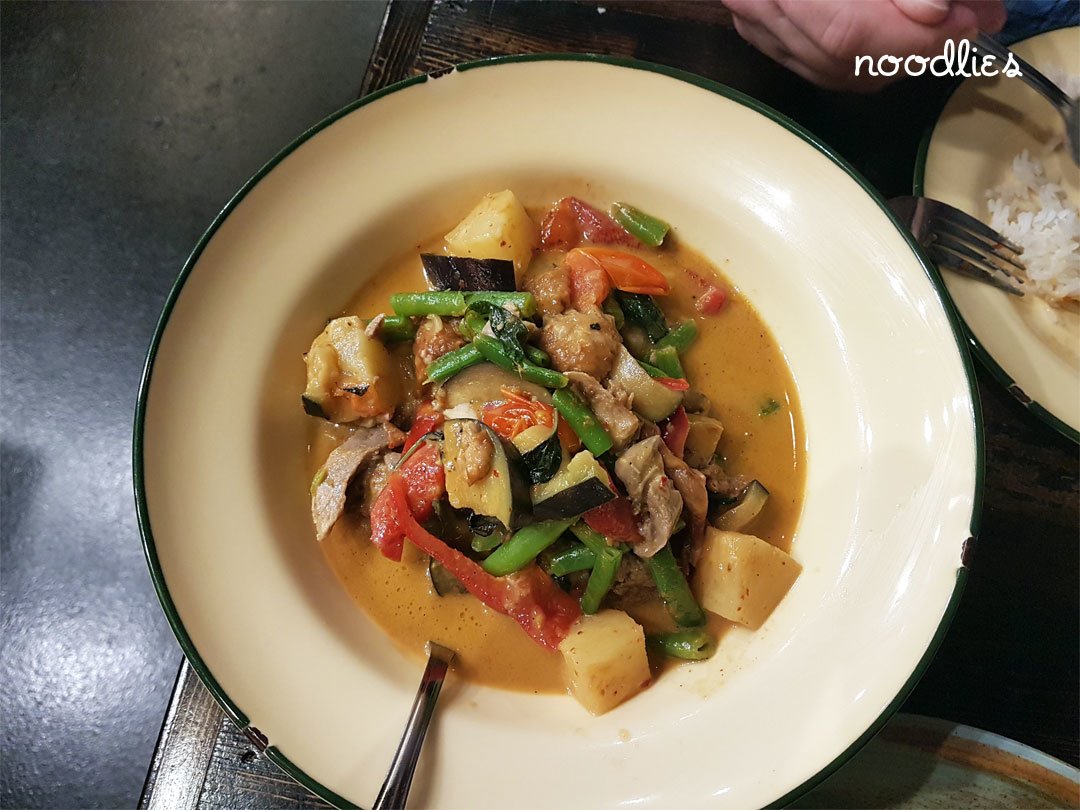 Duck curry looks so pretty, no? The vibrant, contrasting colours that pleases the eye and makes the mouth salivate. The dish sits in what looks uncannily like an enamel plate, but is in fact made of glass. The curry is sweet and easy to swallow, with plenty of interesting tastes, texture and colour. But it's the ever-so-subtle gamey duck flavour that makes every mouthful intriguing.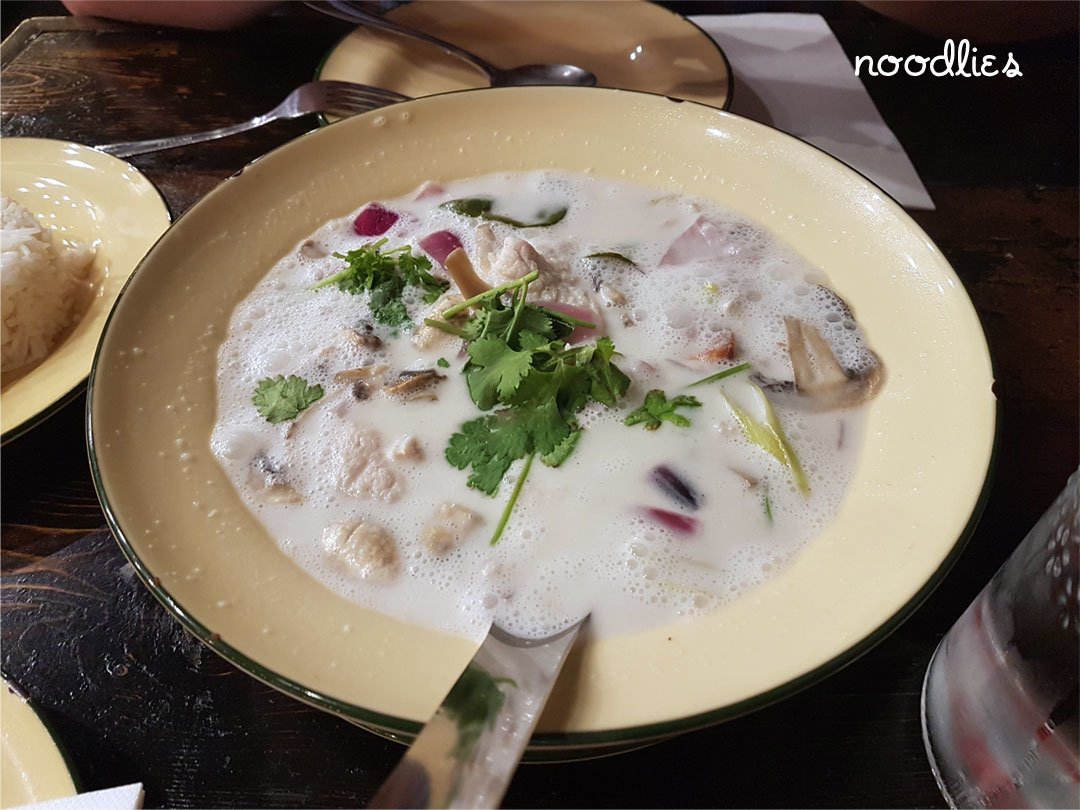 Tom kha gai makes a great change to standard tom yum. The key difference in ingredient is pretty obvious – coconut, which softens tartness and colours the soup beautifully. Generous use of lemongrass, coriander and chilli lifts, coconut and mushroom soothes. There's a fair shake of the fish sauce bottle here too, giving the demure looking broth plenty of bite.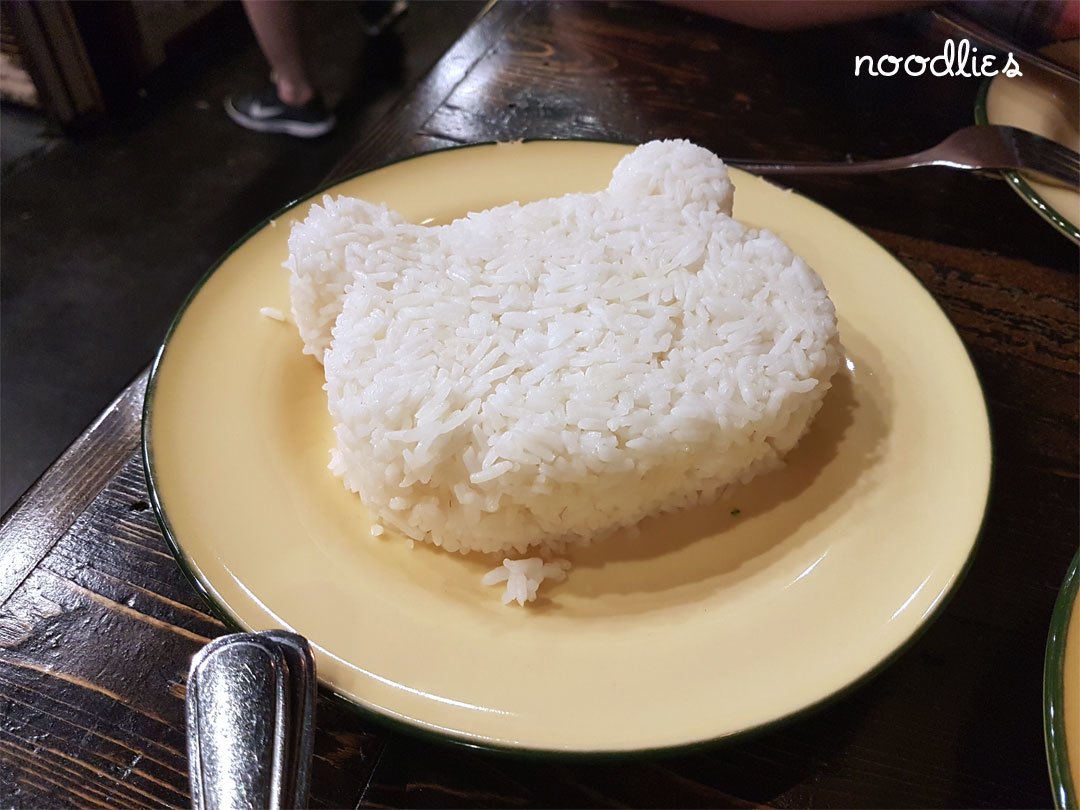 Instead of serving rice in the usual Thai silver domed bowls, ours comes on an enamel-look plate. Some will say it's Micky Mouse shaped, but it looks more like a bear to me. Yeah, for bear rice!
There's plenty of competition in Thainatown, including Satang Thai Original, but I reckon the new look, new location is a winning combination for Satang Thai Exclusive.
Satang Thai Exclusive (Pitt St)
382 Pitt Street, Sydney NSW.
(02) 8592 1845