A day trip to Asia (via Cabramatta).
Together with the suburb's bustling narrow arcades, the No 1 Cabramatta Shopping Centre comes closest to the colour and excitement of a south-east Asian wet market. Outside, it's like any other suburban shopping centre; a mobile phone shop, chemist, real estate agent are all standard stuff.
fish shops with wriggling eels, snapping live crabs and flicking fish…
Step inside and you're assaulted by the colour, taste and smell of Asia; fish shops with wriggling eels, snapping live crabs and flicking fish in containers that spill out to the walkway, cramped grocery stores and a fruit shop piled high and wide with Asian fruit and vegetables you've only seen on an SBS cooking show or a previous Asian holiday.
There's a decent choice of south east Asian fast food to be had, from eateries like Thai Sensation to food court stalls like Tan Hung Vuong (Viet), Thai Spicy and Sabaidee Kitchen (Lao/Thai).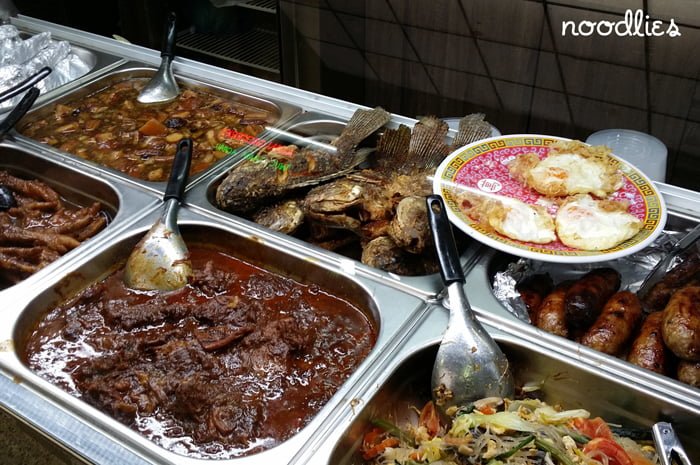 Sabaidee Kitchen is just five months old and the newest of the eateries in the centre. The bain-marie itself is tempting enough with home-style feeds like braised chicken feet, gleaming lao sausages and freshly deep fried fish.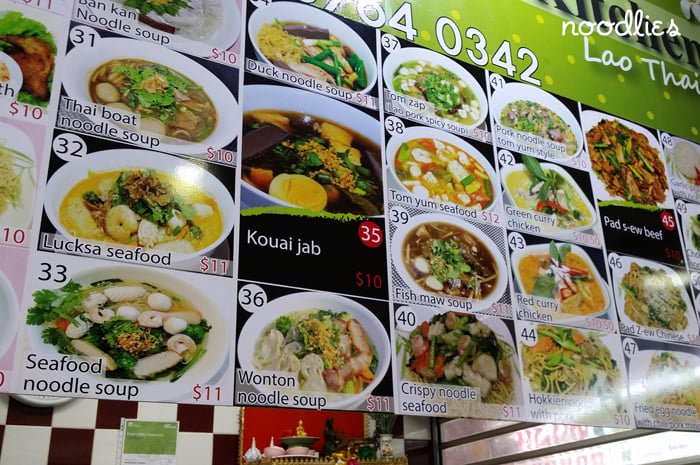 Overhead there are more than 75 bewildering choices, from familiar standards like pad see ew, pad kha prao, green curry chicken and tom yum to lesser known dishes such as kouai jab.
And just what is kouai jab (kuay jab)?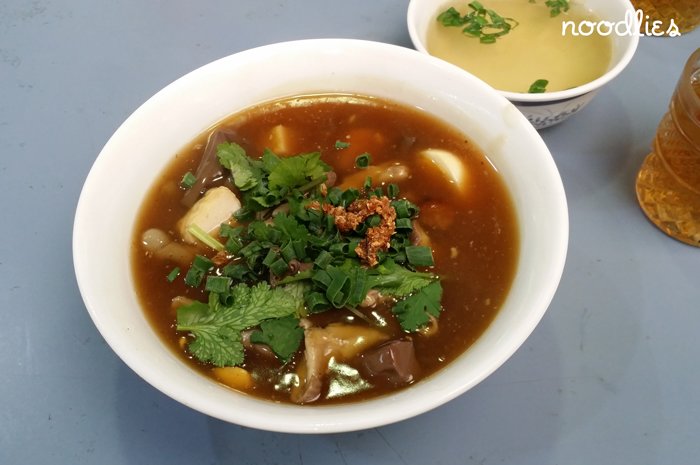 It arrives at the table looking mysterious, a thick and dark  soup topped with sliced shallots and fried garlic which obscure the objects underneath.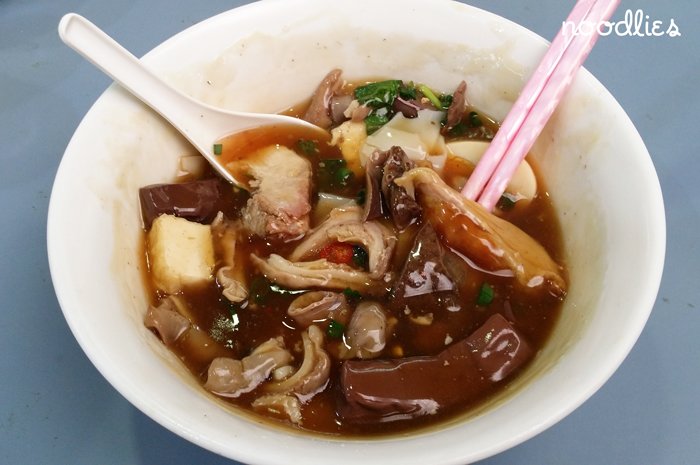 It's a popular Thai street food.  This kouai jab broth is thick, with plenty of flavour. The bowl is full of meat, mainly pigs offal; so many different shapes and textures from chewy intestines to mushy liver and thick blocks of congealed blood.
Ask for the containers of side spices to customise your level of saltiness, spice or sweetness.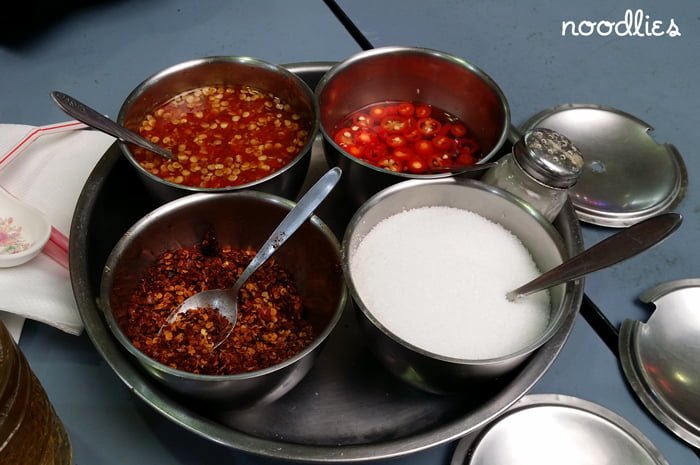 The chili basil (below) uses minced chicken – the whole thing is rich is fish sauce and dialed up with chilli, despite being "medium-hot". Garlic, spring onion and onion are also liberally used to really give the dish as strong note. It comes with a fried egg – a noodlies favourite.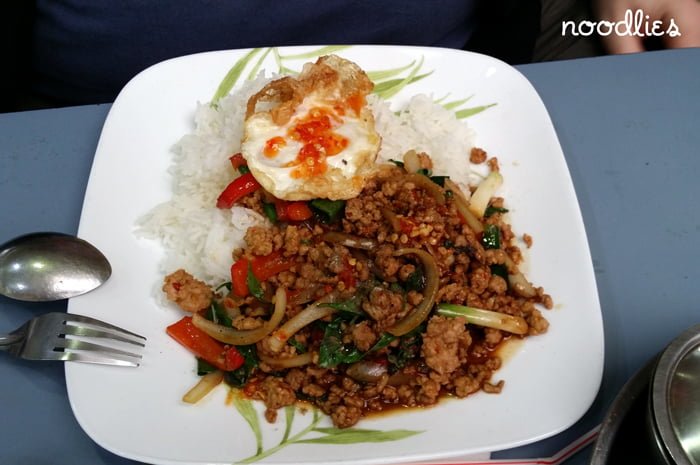 Oh, and every weekend, one side of this foo stall is taken up with colourful Thai sweets home made at 4am the night before. Be warned, they're dangerously more-ish.
Sabaidee Kitchen Lao/Thai
No 1 Cabramatta Shopping Centre
Shop 10/47 Park Rd, Cabramatta
(02) 8764 0342