Hong Kong icon comes to Sydney CBD
It's on for young and old when they pour the soy sauce. Noodlies, Sydney food blog is very ready, able and willing.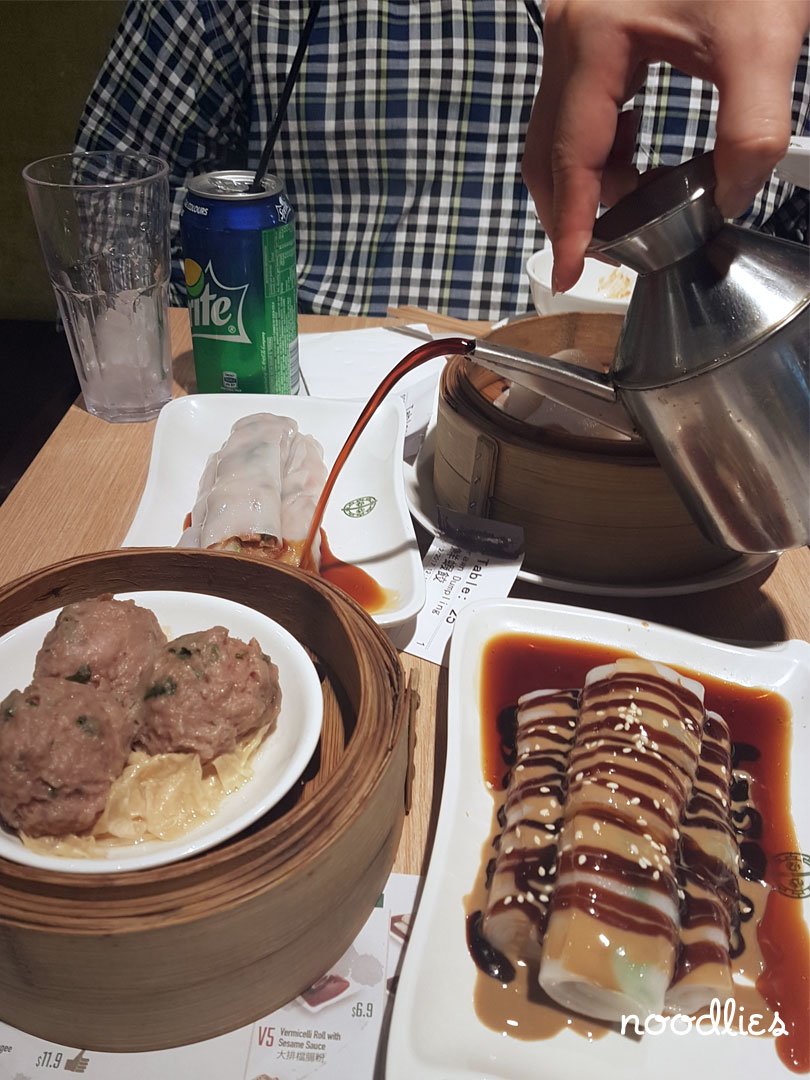 When she pours soy sauce liberally over our bbq pork rice rolls, the conversation stops and the feeding frenzy starts. Everyone hones their chopsticks to their favourite yum cha dish and a silence descends over the table.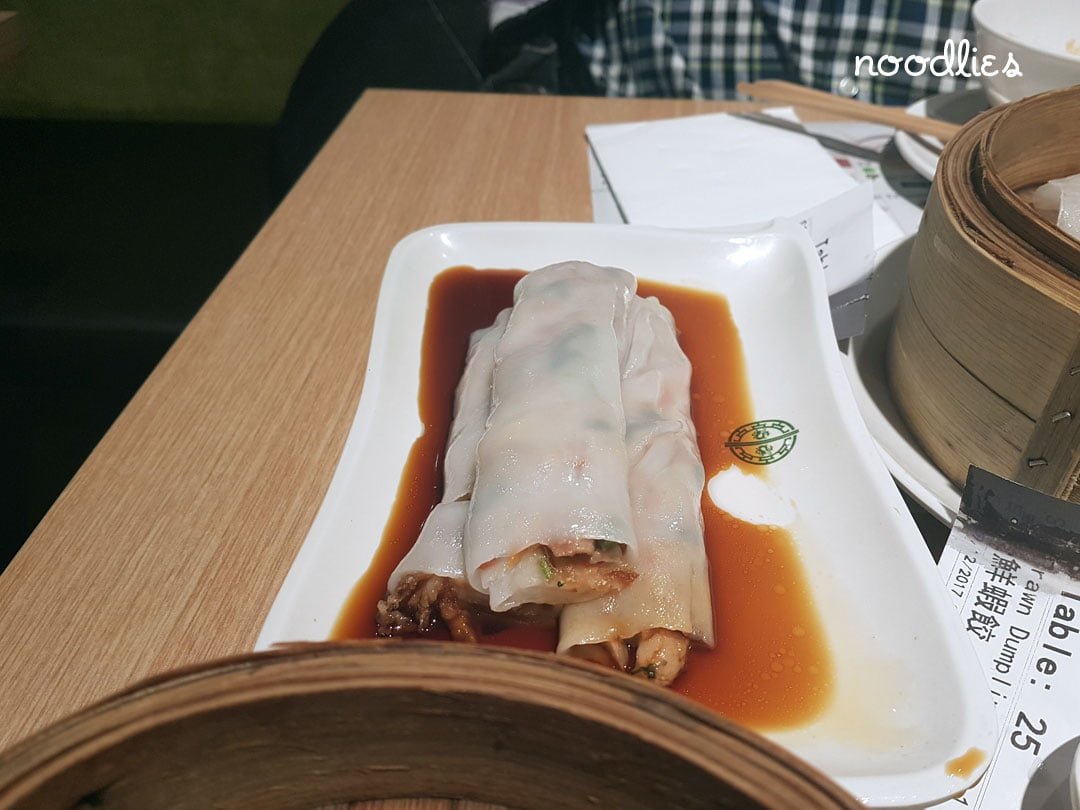 Some prefer prawns. I prefer salty bbq pork wrapped around slinky rice rolls (they call them vermicelli rolls here). They come stacked; the top ones have just the right amount of soy sauce. Get to the bottom layer and it's flavour excess that will have you overdosing on saucey goodness, necessitating multiple sips of tea. The tea of choice today is lemongrass and ginger. Walter says it takes him to Bali, it's the kind of spiced tea we're served just before a massage.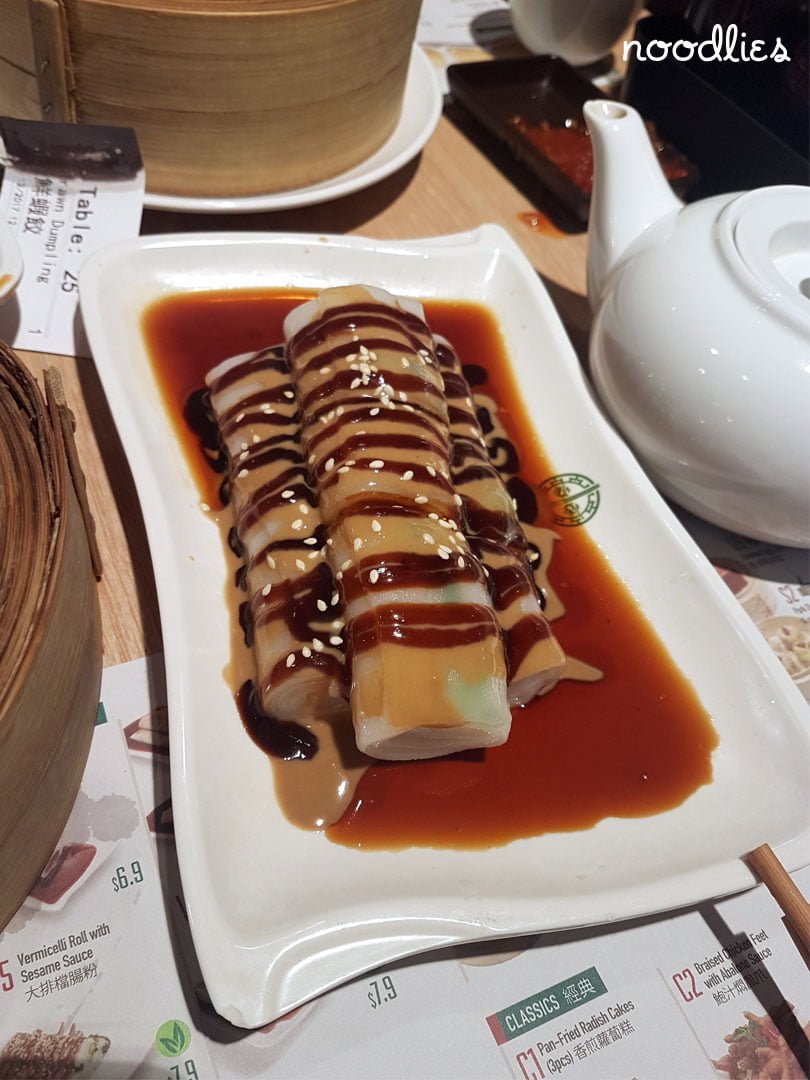 Ignore the massage diversion, if you could only try one type of rice (vermicelli) roll, go the sesame sauce (above). Devoid of any nutritional value, these rolls make up for it with a heady mix of peanut and soy sauce that's out of this world. Words and pictures don't do this dish justice.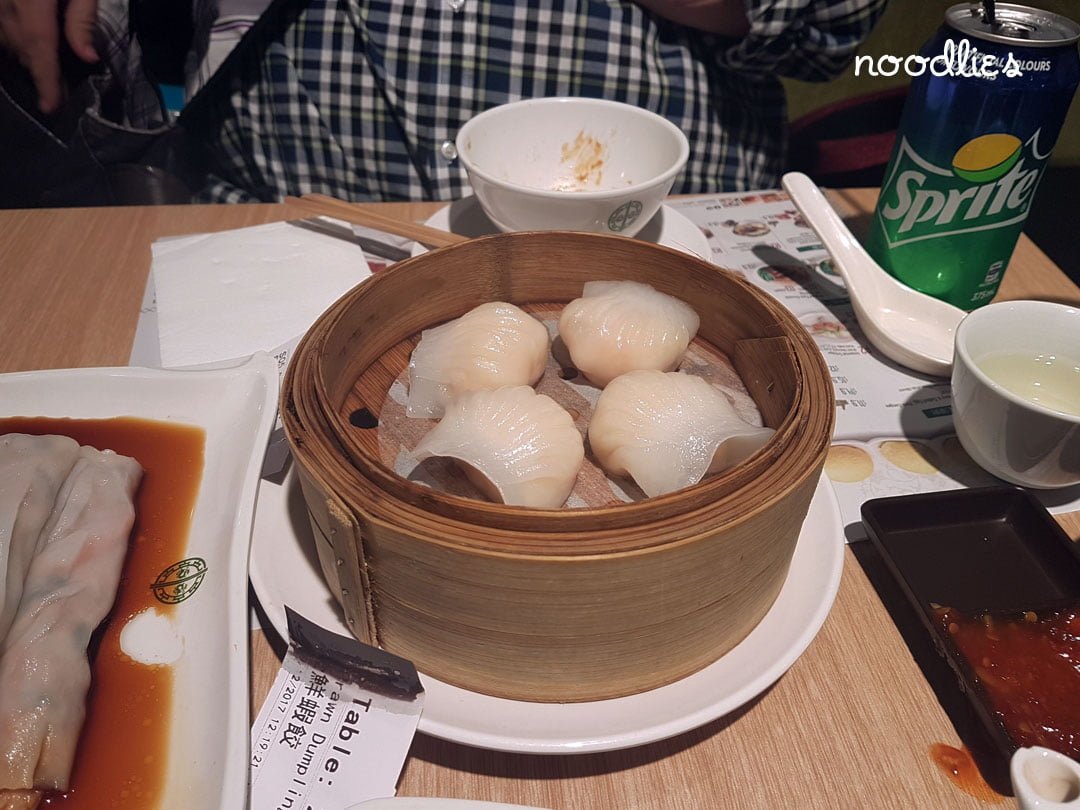 Of course, you can always retreat to familiar grounds via steamed prawn dumplings. Subtle taste but with plenty of lively texture. Dip in chilli sauce for a quick rush.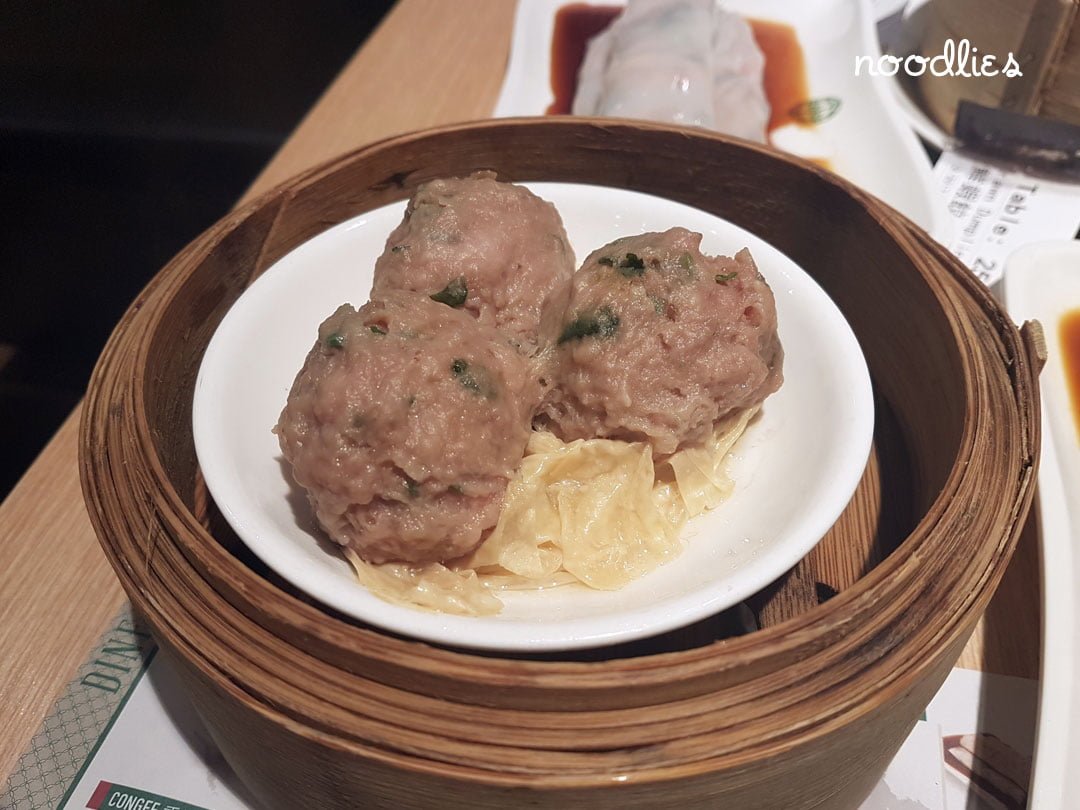 Beef balls here are something else. You're immediately reminded why Tim Ho Wan is iconic. It tastes like beef and not some cost-cutting substitute. See if you can discern water chestnut which gives these balls an intriguing crunch. I reckon most sensible diners leave the bean curd skin. Not me, it's amazing dipped in soy or chilli sauce. Give it a try and let me know what you think.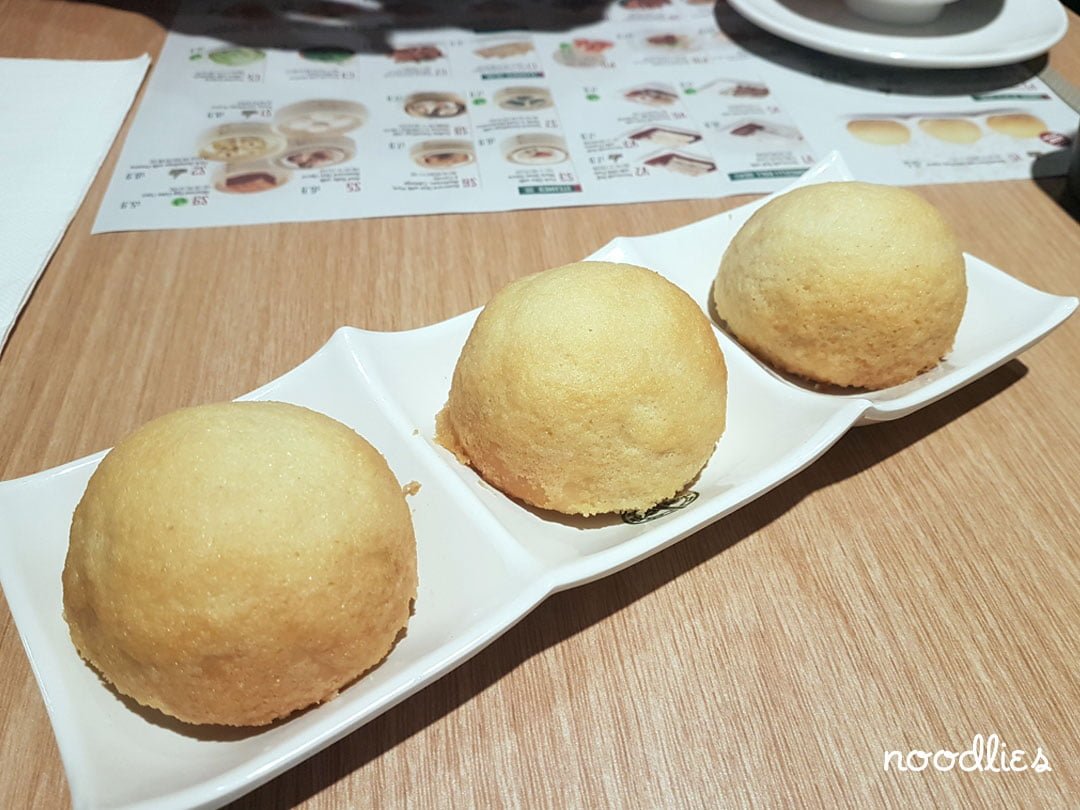 Is there a Tim Ho Wan signature dish? For me, it's the baked bbq pork bun. Sure we all love fluffy, pillowy steamed bbq pork buns. But the unique buttery outer of these baked buns are worth a try. I'm torn. I love both buns, but equally, for different reasons.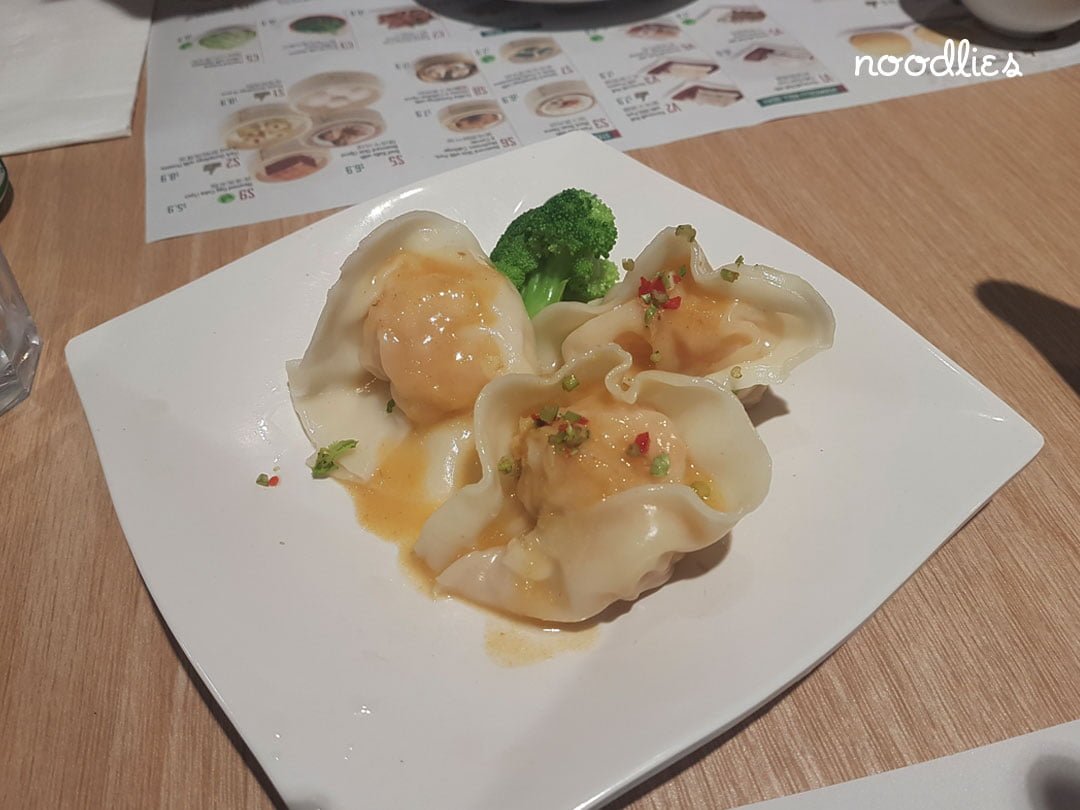 Tom yum prawn dumplings are a seasonal special. It's tastes like it sounds, a bouncy, flouncy burst of flavour, in contrast to restrained Canto fare. Worth a try, but I'm not sure if it qualifies as yum cha.
If you miss the masterful, subtle flavours of Cantonese egg noodle soup at Mak's Noodles in Hong Kong, Tim Ho Wan's seasonal noodle menu (above) might be up your alley. Sadly, we only saw this on the way out, otherwise, I would have eagerly ordered the N1! Only at the George Street Tim Ho Wan.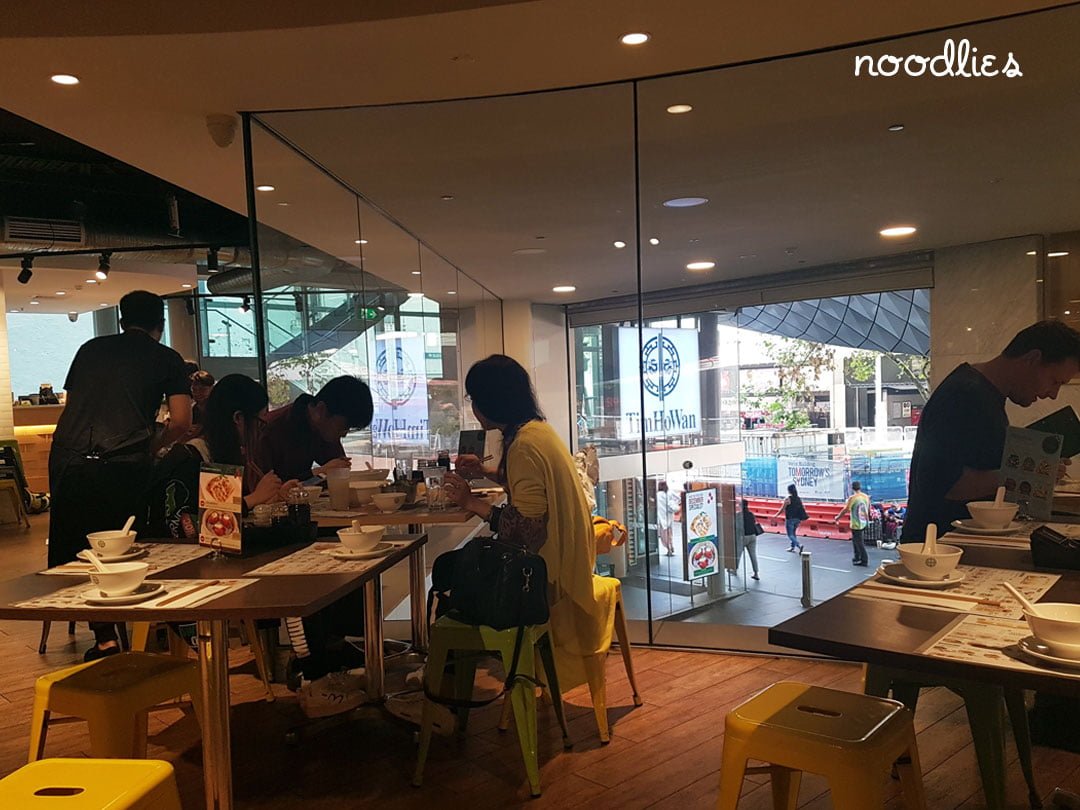 Tim Ho Wan on George Street is upstairs opposite the cinemas. We have been avoiding it to avoid the legendary queues. I'm not sure if the hype has settled or it's the quietness of the week between Christmas and the New Year, but we were able to get a table without any problems.
Tim Ho Wan is not a cheap as other yum cha options around town. But it is classy and, when not chaotic like today, is a very comfortable proposition. It's worth it for the Canto pop alone. You don't hear it much anymore, it feels nostalgic. Hong Kong style has already been over taken by Mando pop and ubiquitious Kpop.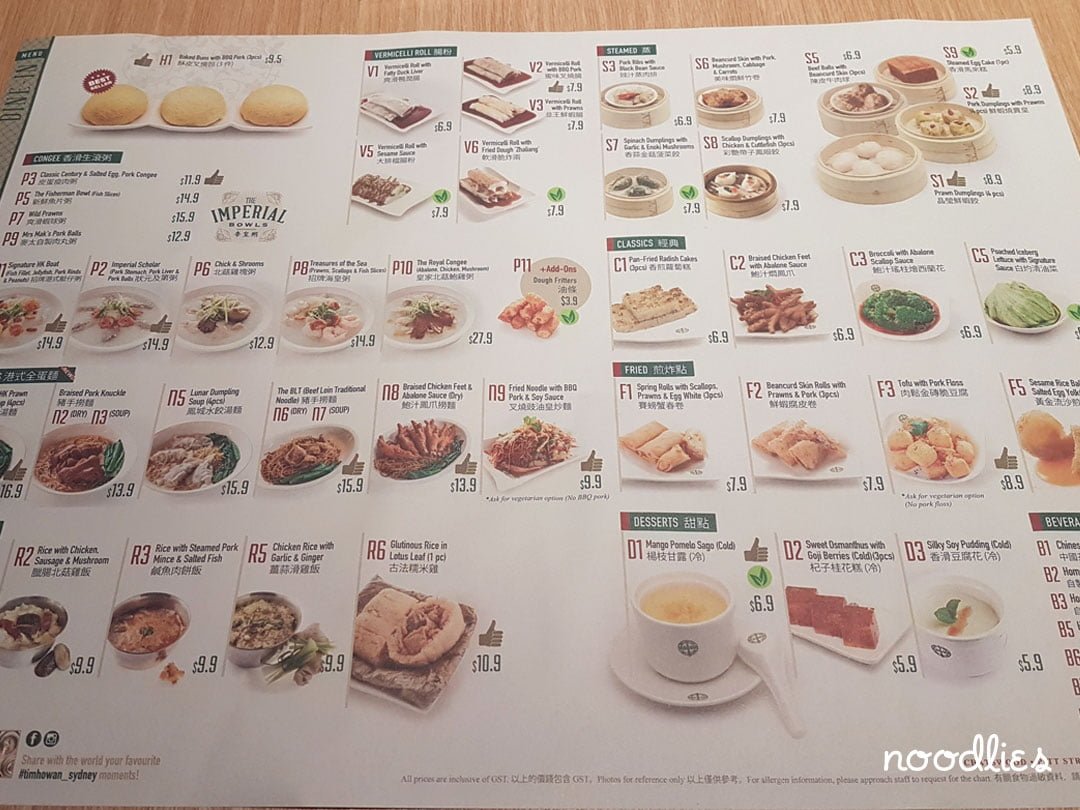 Tim Ho Wan
Shop GD004
580 George Street, Sydney NSW
(02) 8120 9888