Holy Hanging Duck!
Holy Duck! is an eatery in Kensington street, Chippendale, a hip new dining destination. Does this duck quack?
Well that depends…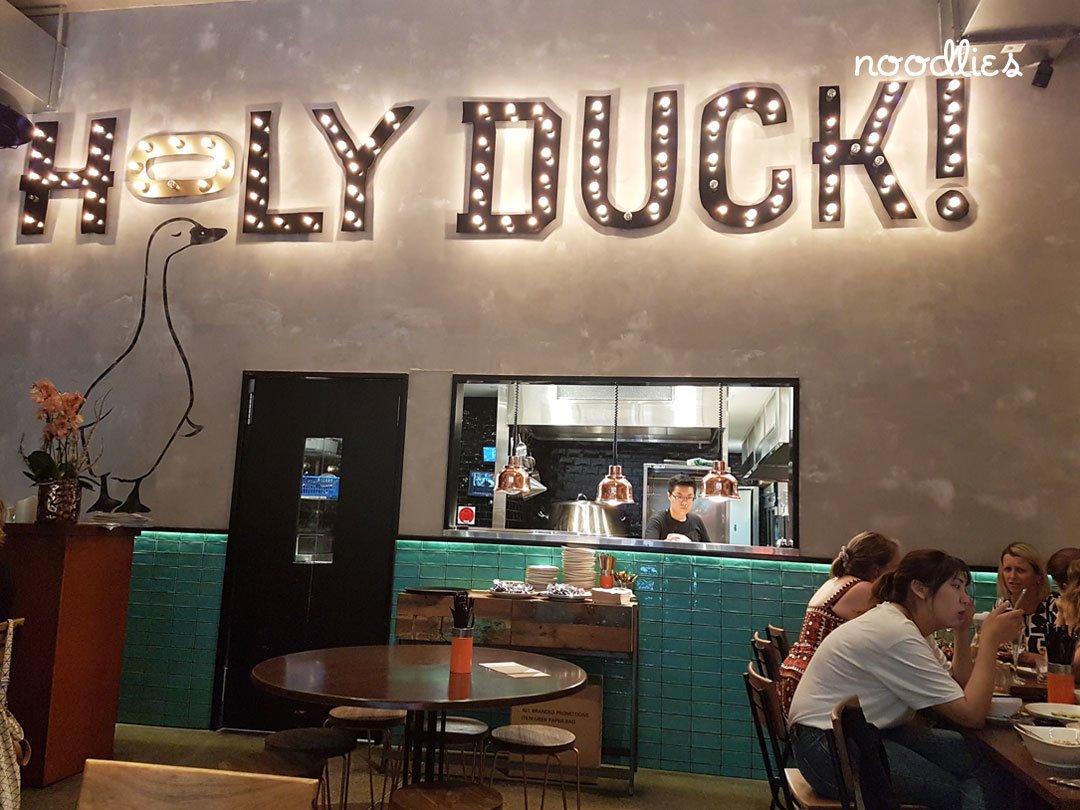 The decor tries hard to look like it's not trying hard. And it mostly succeeds. The name in lights (or lightbulbs) speaks volume, including the exclamation mark. Floating murals of frenzy Asia is a nice touch.
It's calculated to appeal to the students in the area, both local and international at UTS, Notre Dame and other colleges nearby. Holy Duck! aspires to be one, hip step above old school Canto restaurants in Chinatown.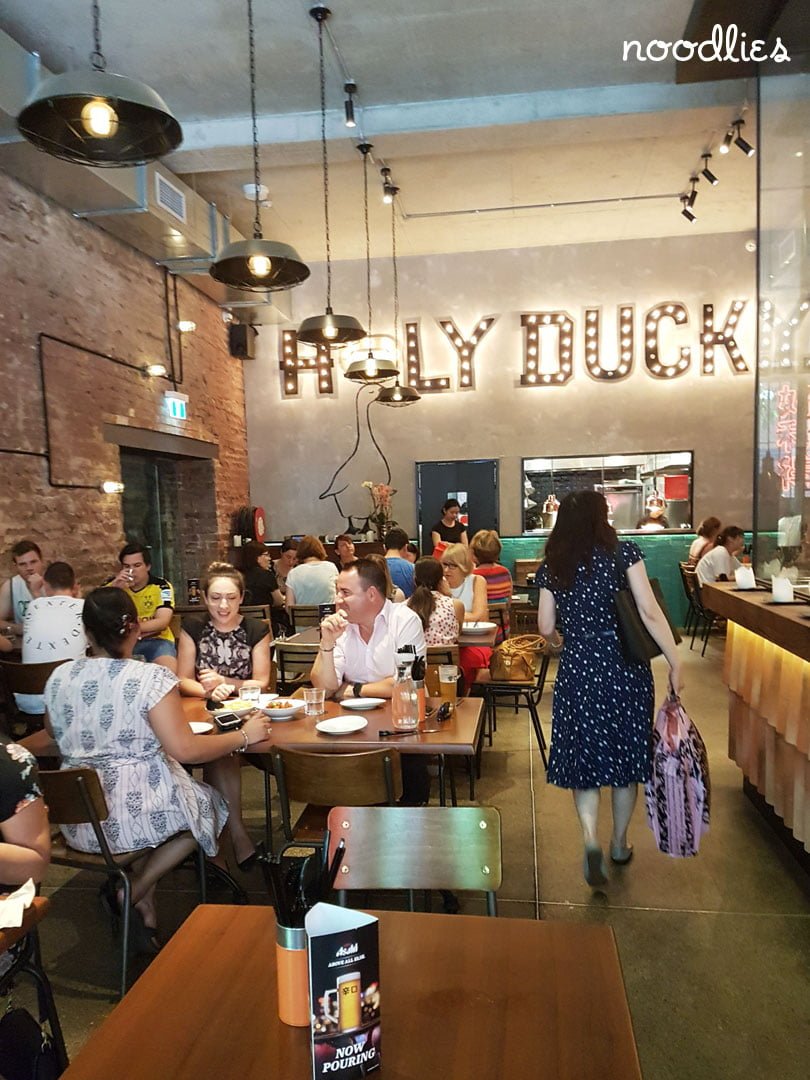 The menu is paired down from the leather-bound Canto excesses to a handful of dishes, described in elegant prose. Fancy some tofu? You'd be wanting the handmade pink salt & black sesame egg & spinach tofu? It arrives (below) looking like a treasure washed up with the tide. It tastes like it looks, crunchy elements revealing an expected soft inner. There's no highs or lows, just a lot of different texture and colours. I love tofu, and it's not a bad dish, but it's not as elegant as described. Maybe they should have used Himalayan salt, an addiction of mine. I'm tempted to take some with me to add to every meal.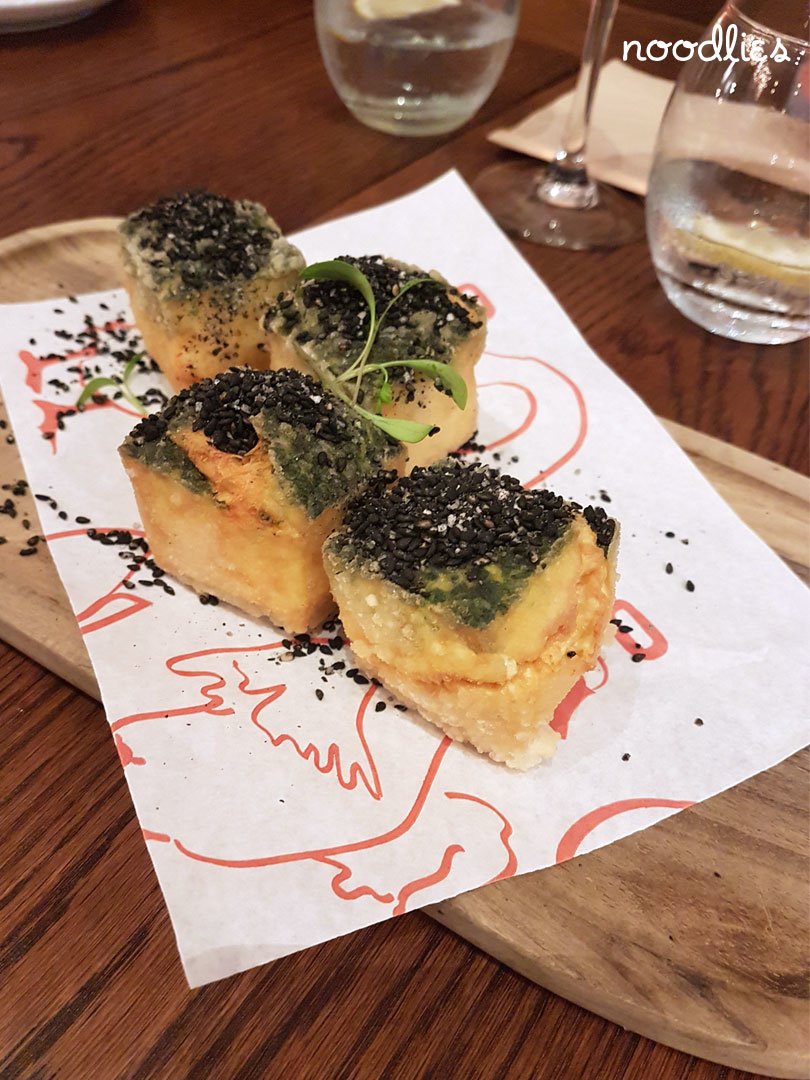 You won't find plain steamed dumplings here. No, for that you can queue at one of the countless little, cramped eateries around Chinatown. Here, the dumplings you get are classier – steamed duck & pork dumplings drizzled with Shanghainese spicy sauce. You expect classier dumplings, of course, given the Chefs Gallery pedigree. The duck does give the filling a lift and the skin is a perfect texture, lively almost crunchy. The drizzling is liberal, the spiciness is not.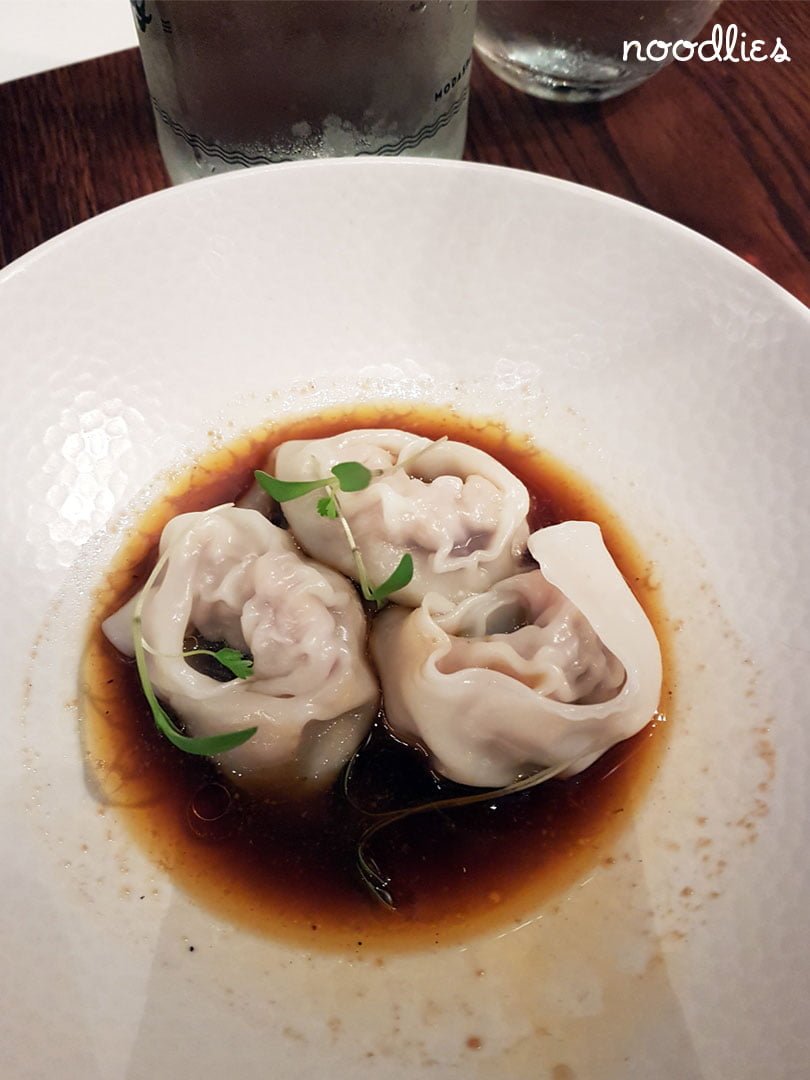 The "seasonal salad" in the crispy fried rice balls with roast Holy Duck!, shrimps & seasonal salad is one type of oily leafy green. You couldn't accuse them of over-egging when it comes to crispy fried rice balls. Of course we're at Holy Duck! and the dish comes with roast Holy Duck! I'm guessing it's their signature (mercifully no scribbly writing are noticeable) but I'm not getting why this duck is better than any other hanging duck you find in Chinatown. Maybe it's the subtlety of this duck; subtle to others, plain to me! (exclamation mark for added effect).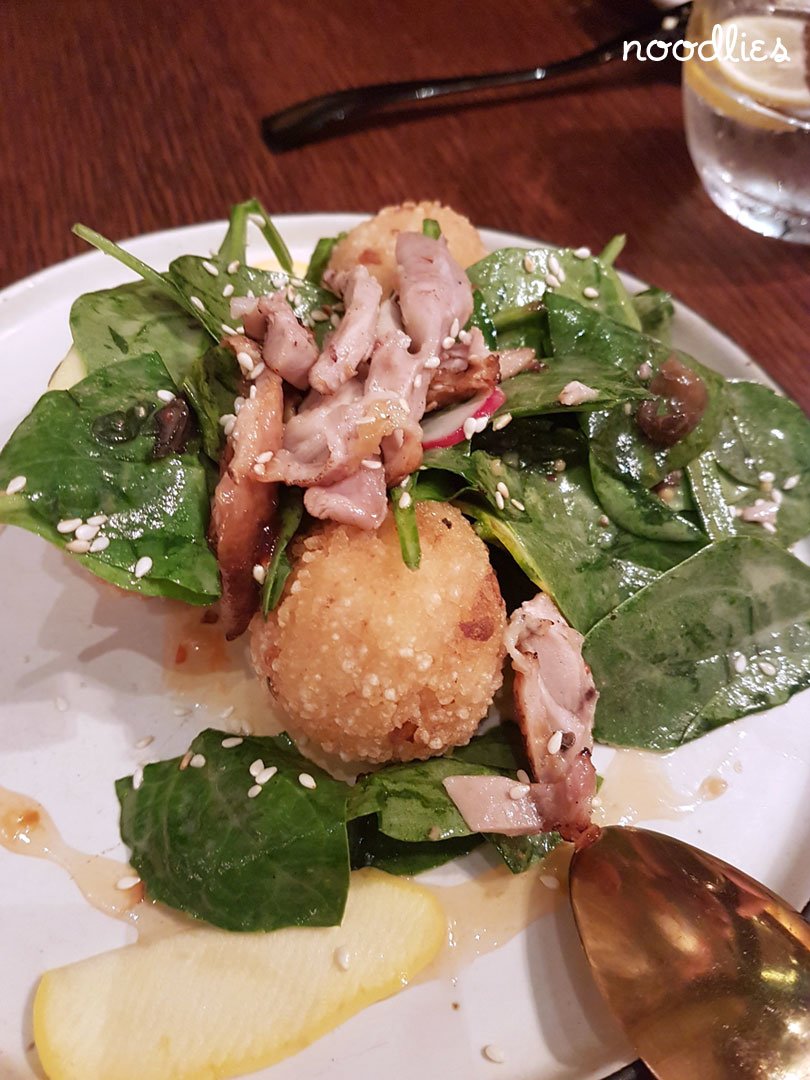 And so we arrive at the signature crispy duck served with steamed pancakes, hoisin sauce, cucumber & shallots. Unlike Chinatown BBQ duck, this one is butterflied and dry (I feel like I should stick in an exclamation mark somewhere…). This bird is so tender the meat melts when prodded, perfect for rolling in pancake, Peking duck style! (Ha! I snuck in an exclamation mark!Or three). It's a tender affair, there's plenty of flesh. The meat isn't overly marinaded. It's an easy dish to down. Very meaty and substantial. You can order in quarter, half or whole duck.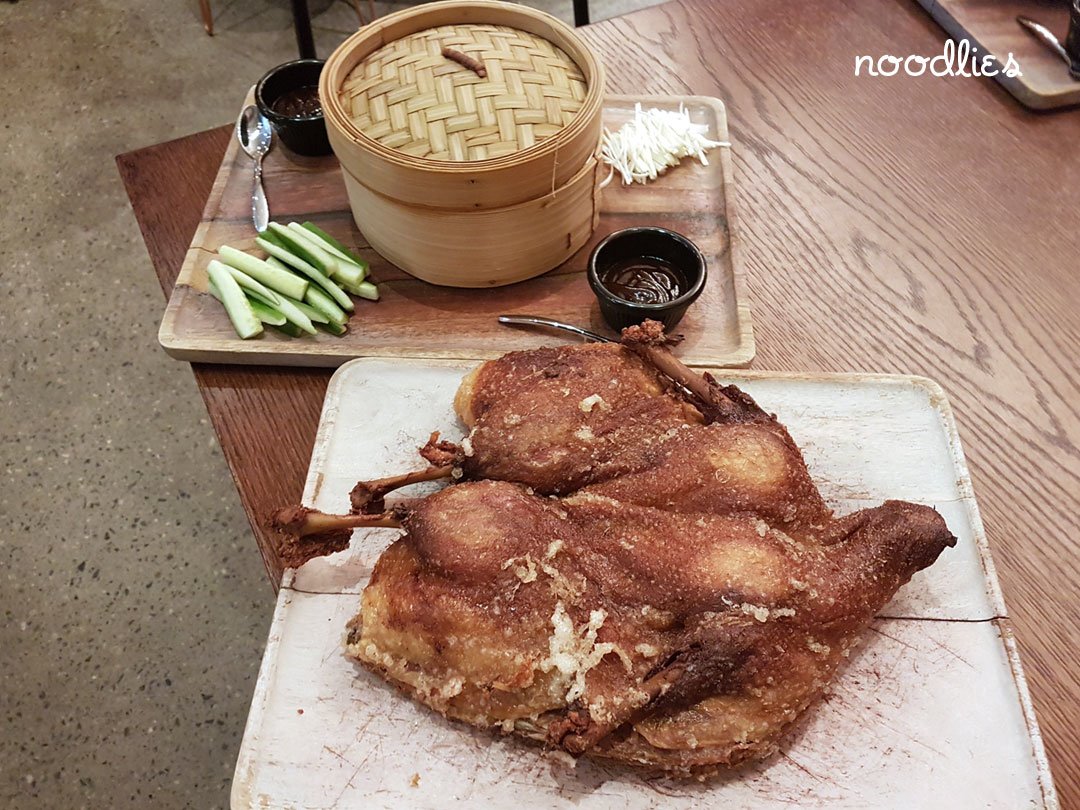 Over all, Holy Duck! is a pleasant meal. The young staff were very accommodating. And there was a good staff to customer ratio. In Sydney's hyper competitive food scene, that's not enough to warrant a return visit. I get the modern, hip vibe. But the the zealous descriptive menu didn't translate in taste for noodlies, Sydney food blog.
Holy Duck!
The Old Rum Store
2-10 Kensington St, Chippendale
(02) 9281 0080?