From Afghanistan to Persia.
A three course fine diner will set you back more than a three hour cultural and food adventure through Merrylands with Taste Food Tour.
Merrylands reminds me of Cabramatta decades ago; vibrant, intriguing but off the radar to the rest of Sydney. We venture here once every couple of months and have visited some eateries; Aaboll Ethiopian and Mazar Afghan. Thanks to an earlier Taste Food Tour, we've also experienced Kabul House and foraged through Ryyan Supermarket.
Today, thanks to Tony Hollingsworth and the folks at Taste, I'm back for round two. Check out noodlies, Sydney food blog's quick sneak peek video below.
Asal Sweets, just off the main road, is glowing in a warm light that illuminates the smorgasbord of baked delights behind the counter.
On one side it's cakes with thick layers of cream. The other side is a treat of crunchy biscuits. The buttery Iranian sultana biscuits (below) were my favourite.
Here, we meet our hosts, Parastoo and Latife (right), knowledgeable, enthusiastic guides who did everything they could to please our curious group.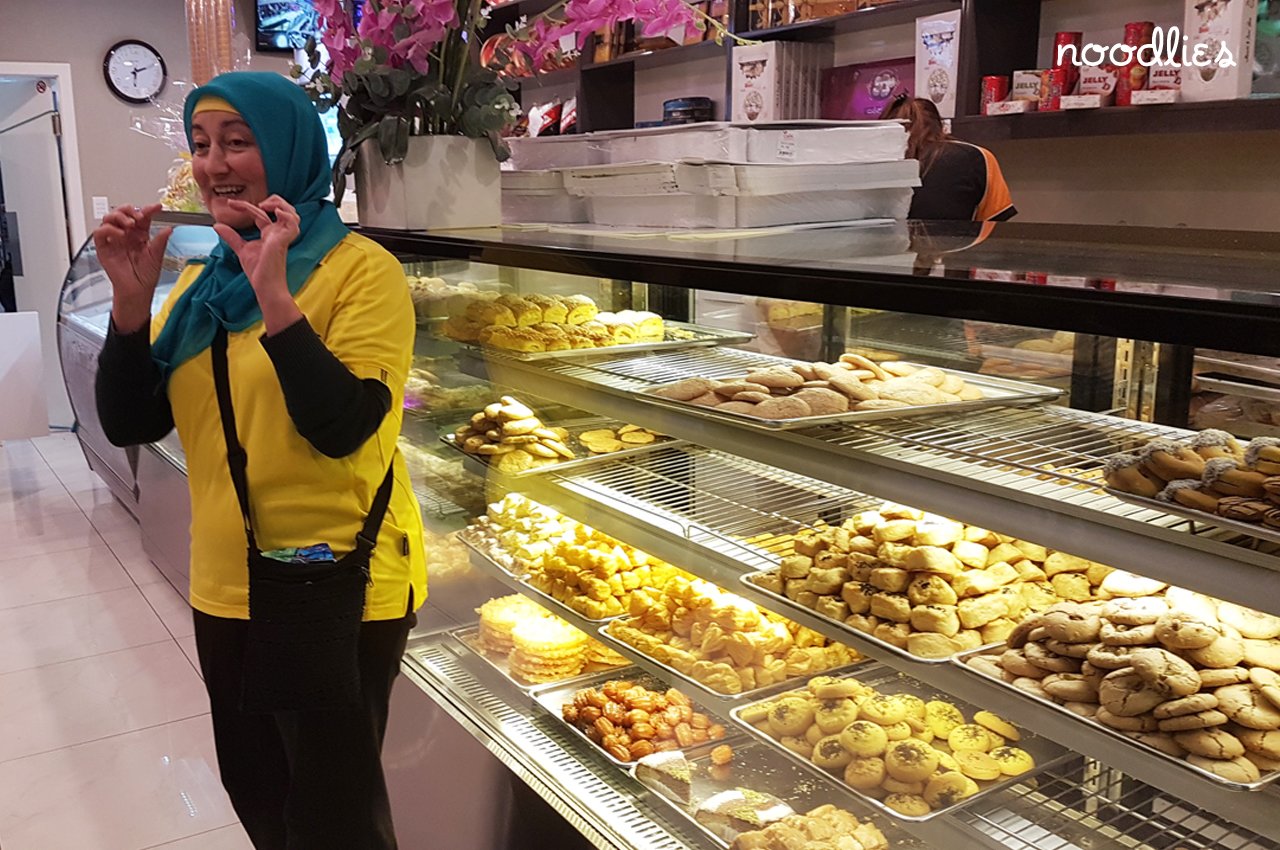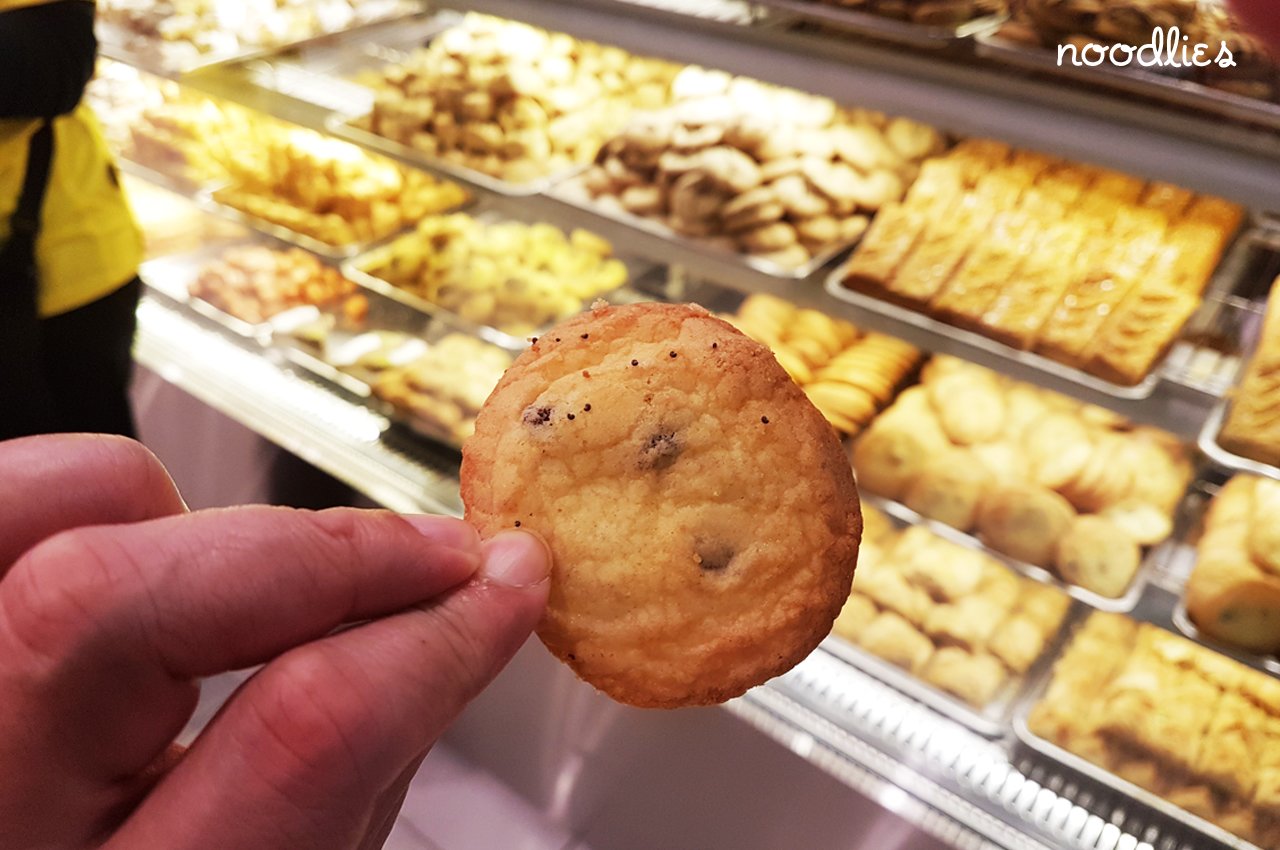 Ryyan Supermarket (below) is familiar from the last Taste tour. It's still as colourful and inviting as I remembered. For a small shop, they manage to pack in a decent range of goods.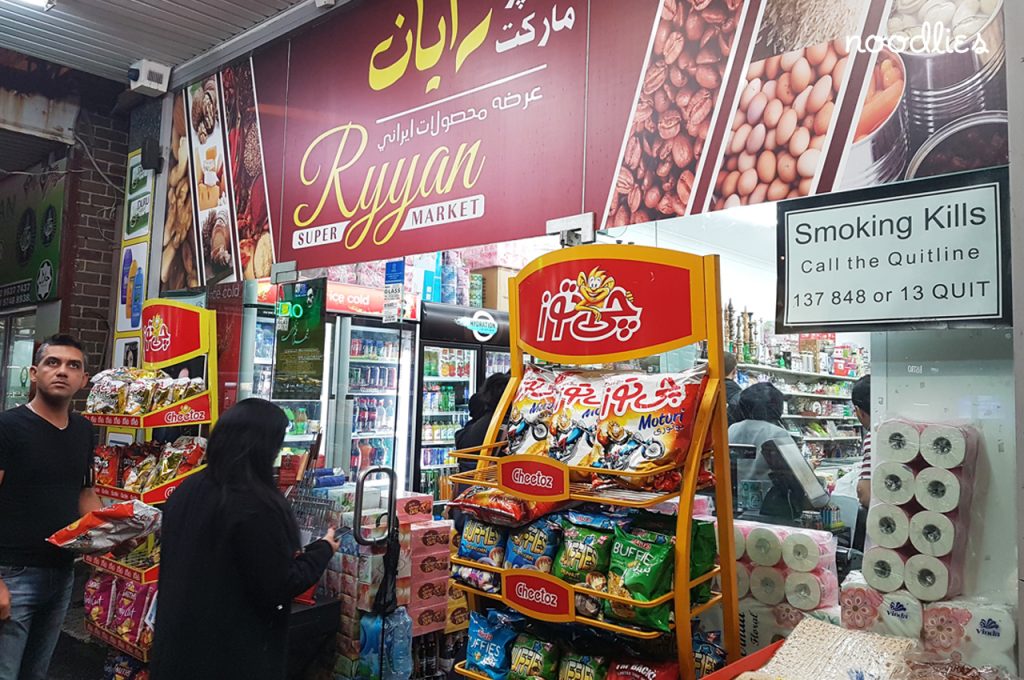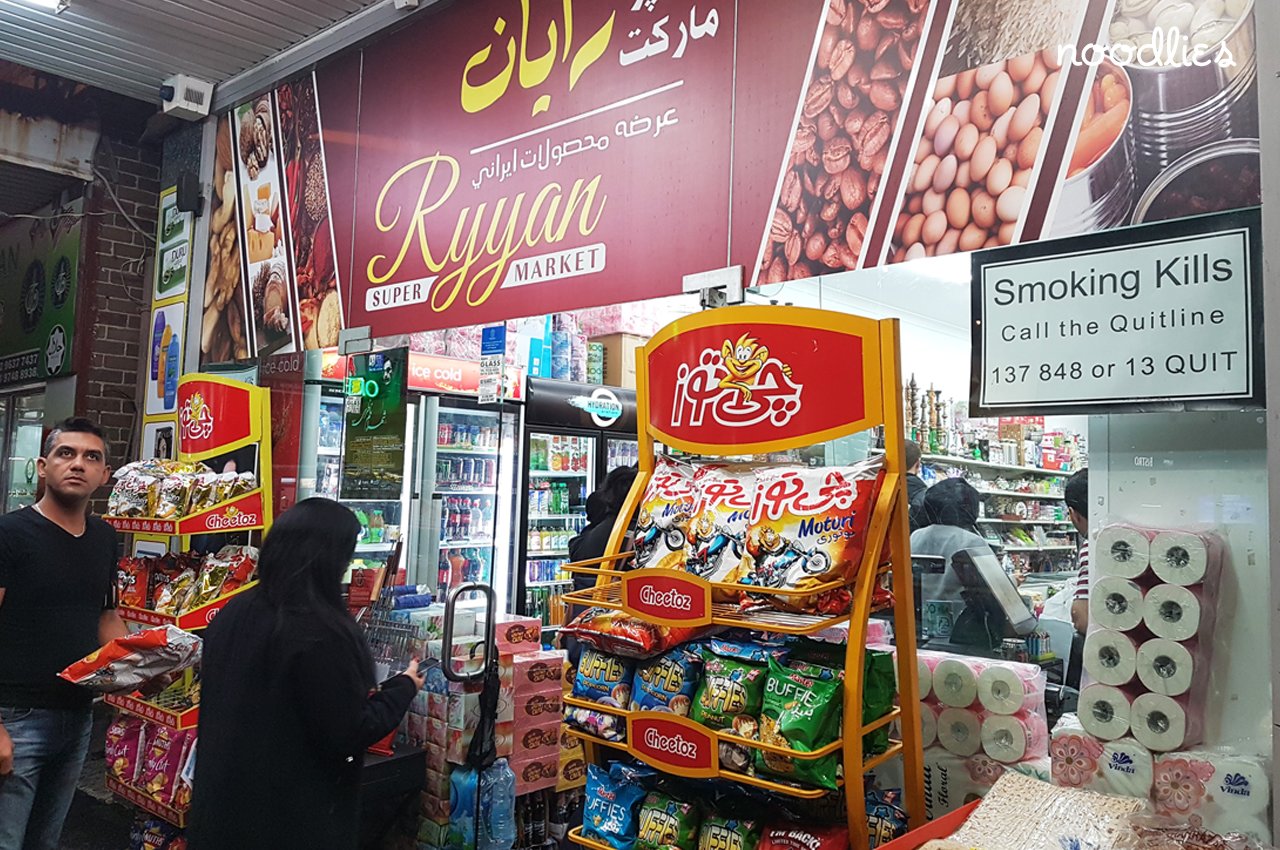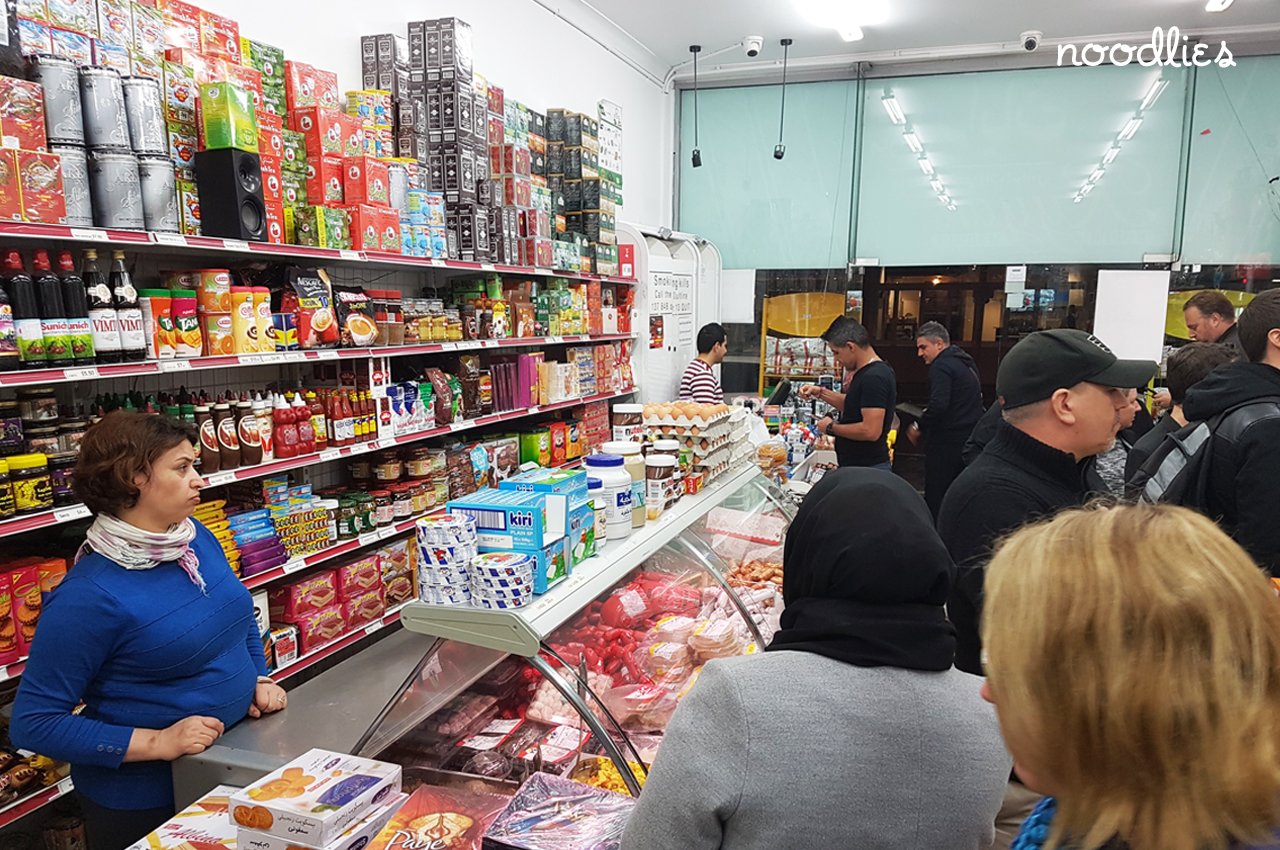 I head straight for the tea and the flavoured sugar section. Not only do I score some rock candy to stir in with tea, my eye spied on sugar spiced with a range of flavours from chamomile to ginger and cinnamon. Winning!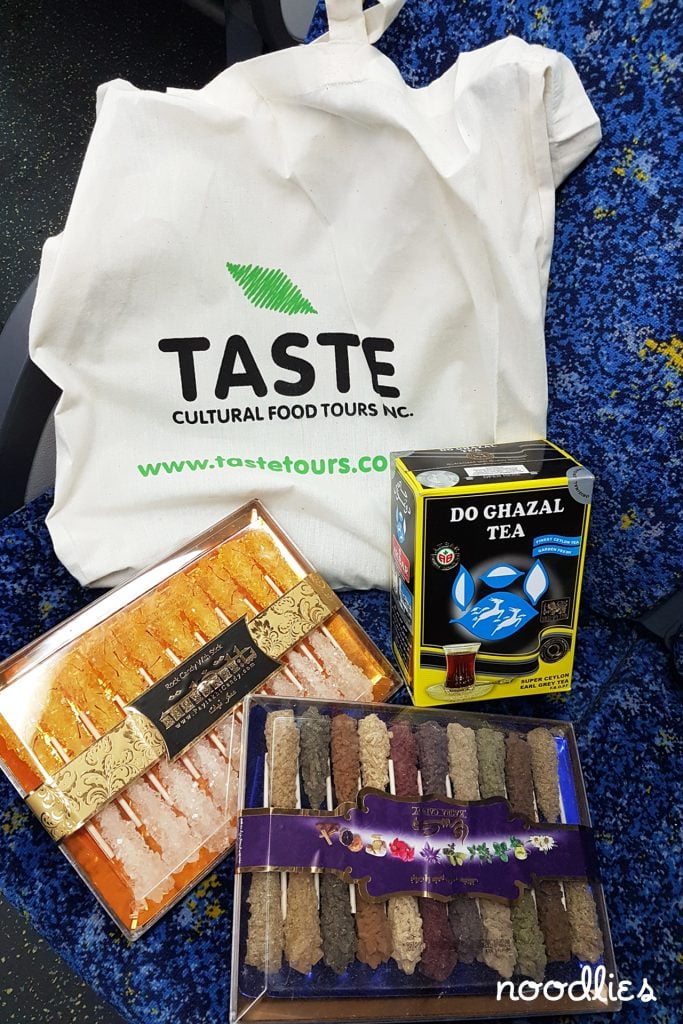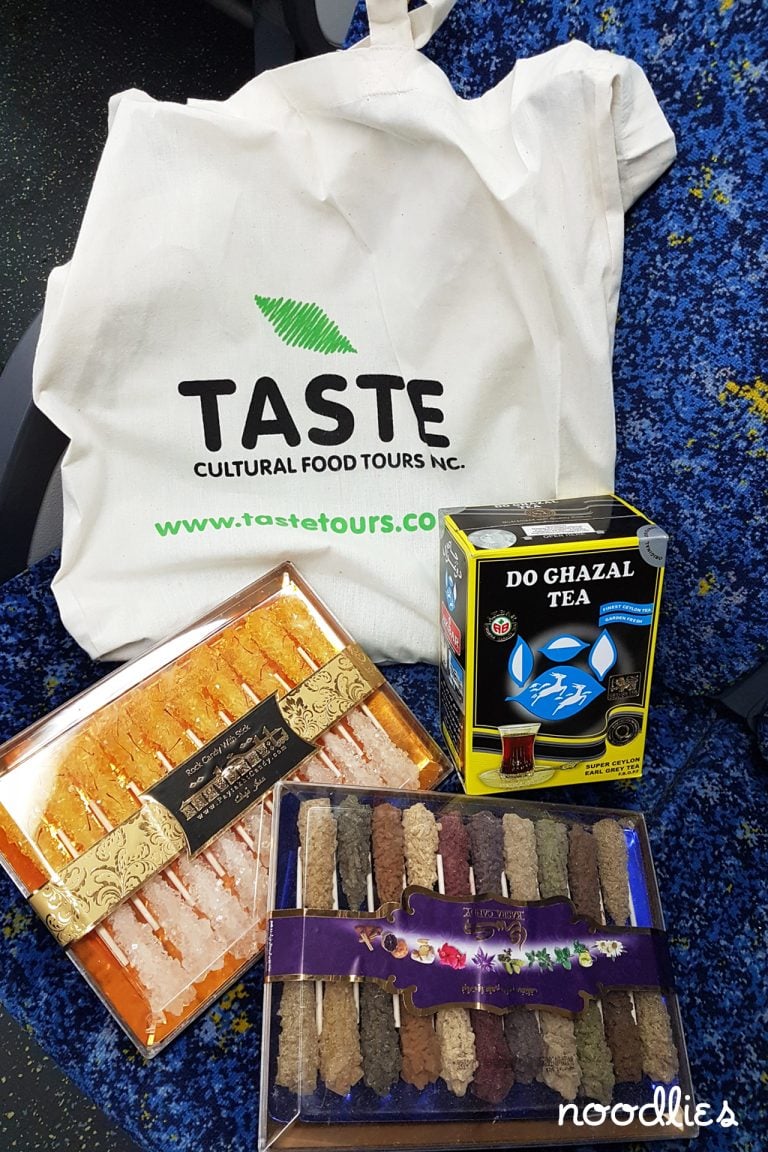 Our hosts have been raving bout Kebab Hojat, who claim to be the best in Sydney. As we approach I'm start to understand why..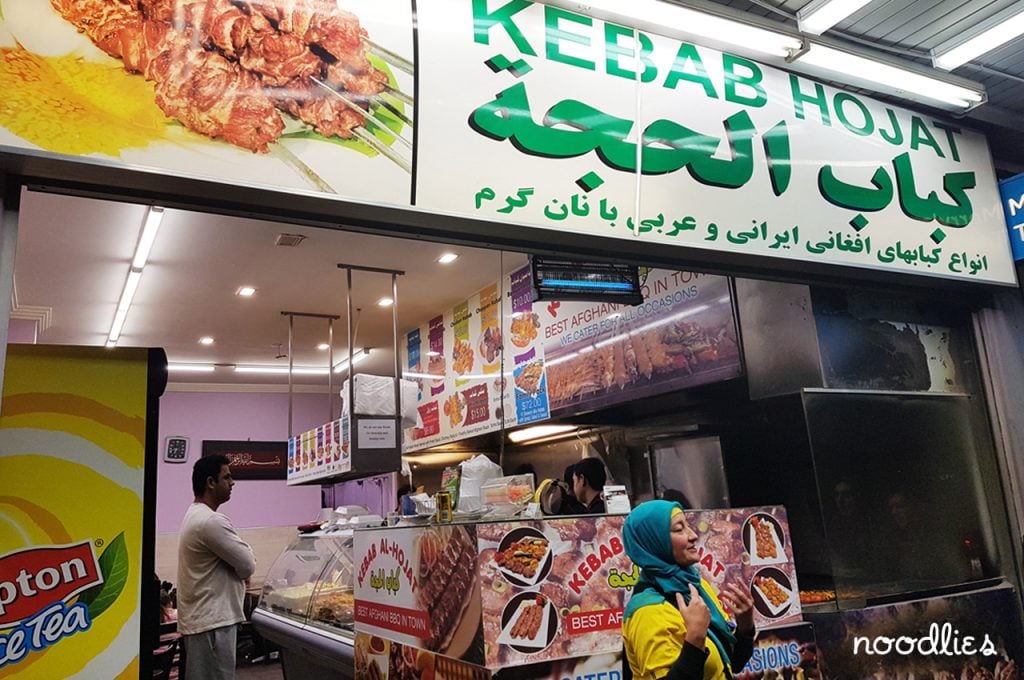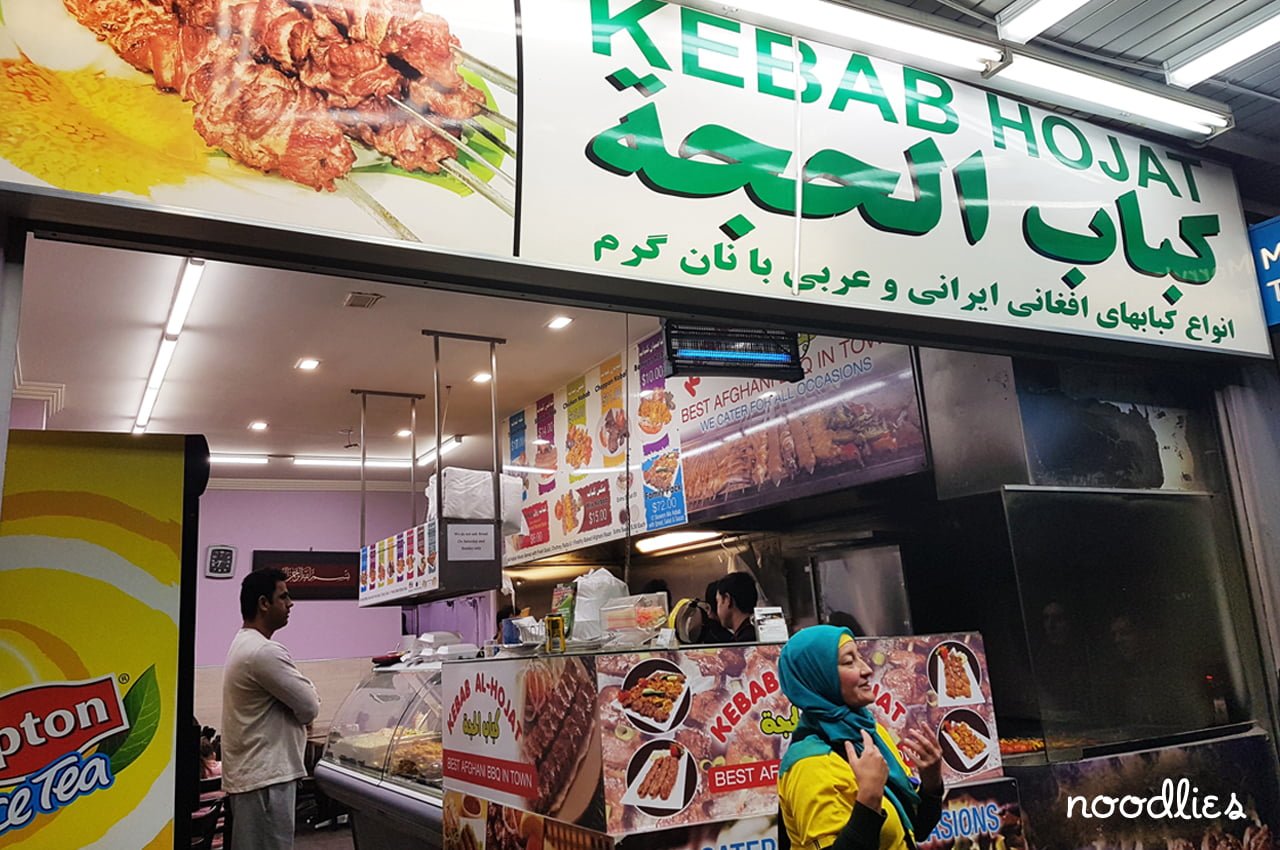 The hunger inducing aroma of marinated meat and vegetables (even the odd chilli skewer) over glowing charcoal greet us way in advance of our arrival.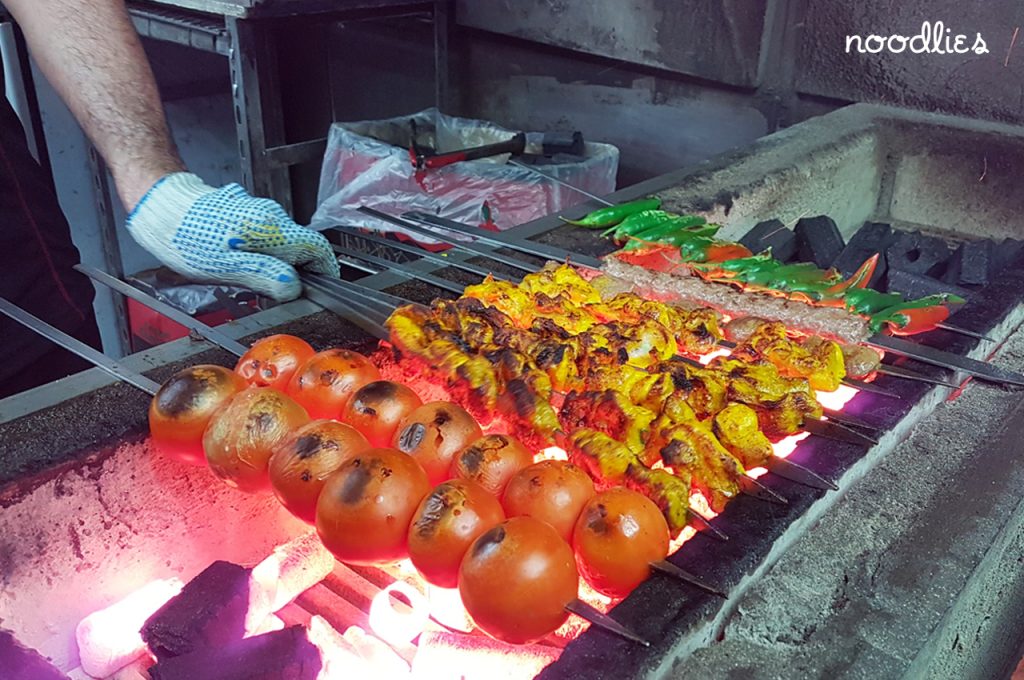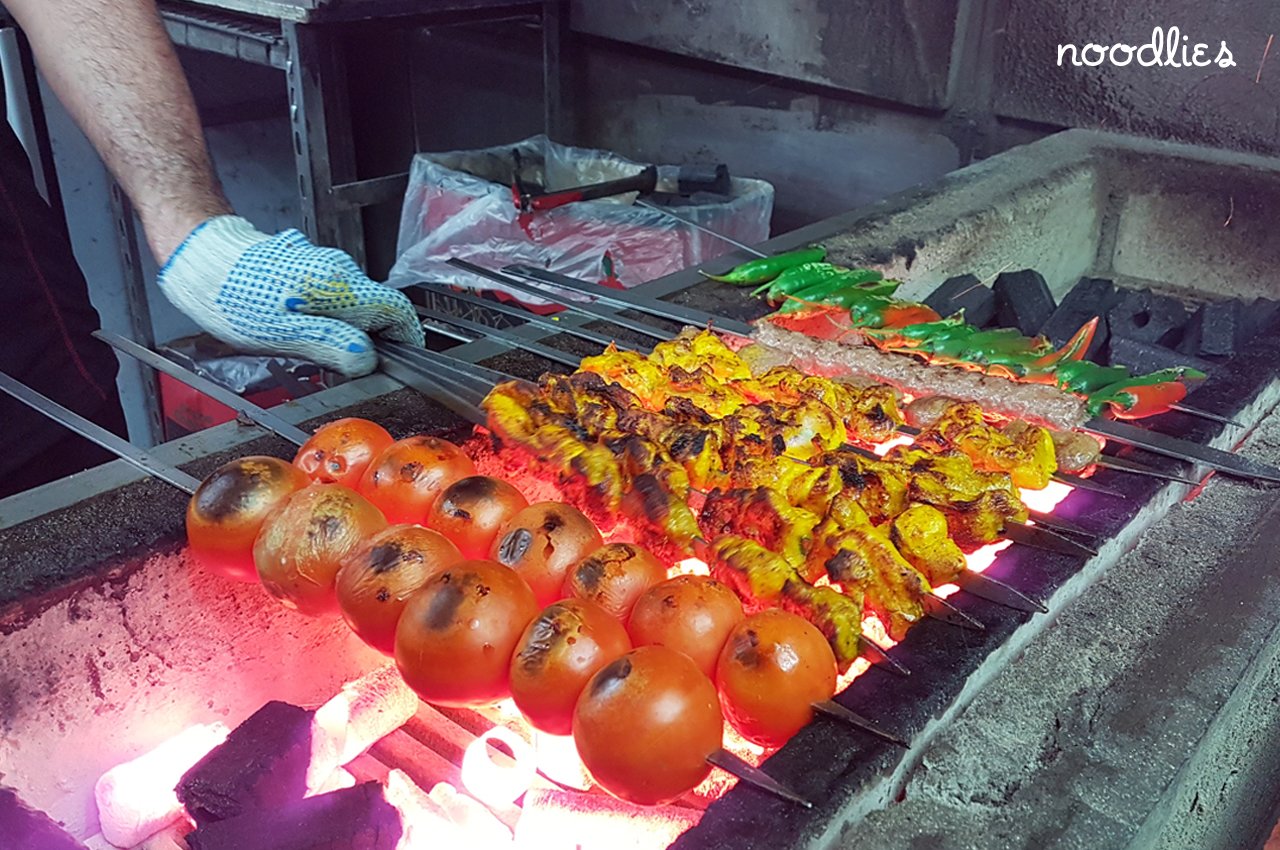 Our freshly grilled chicken kebab delivers on the hype, juicy, tender chicken with fresh, crunchy vegetables wrapped in soft flat bread.
The kebabs only made us even more hungry. The group set of for our next adventure, which turns out to be a Turkish delight.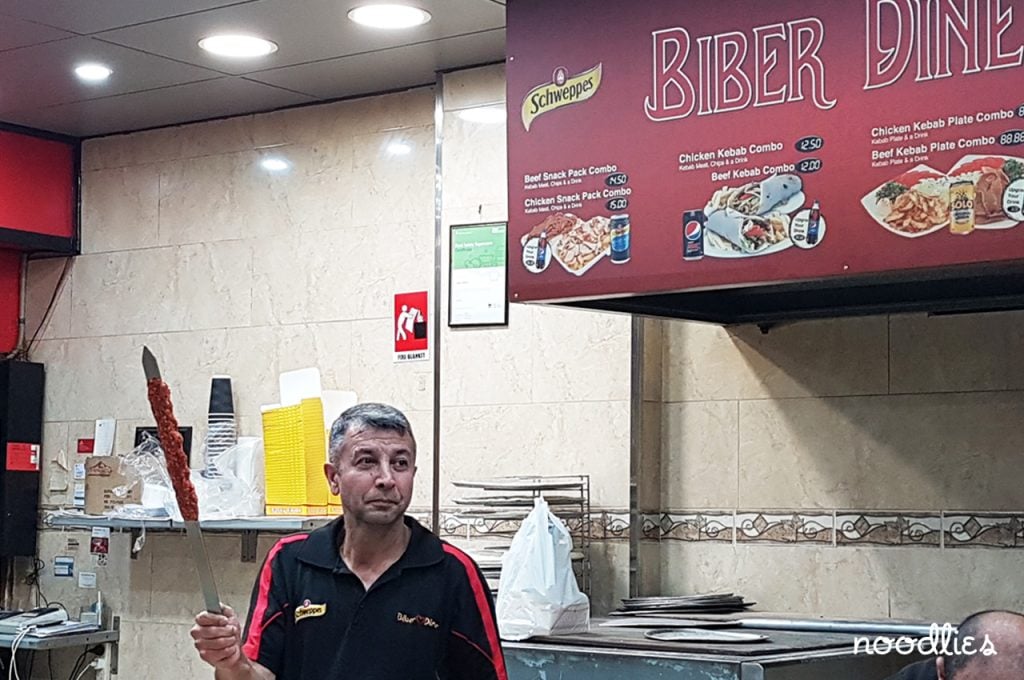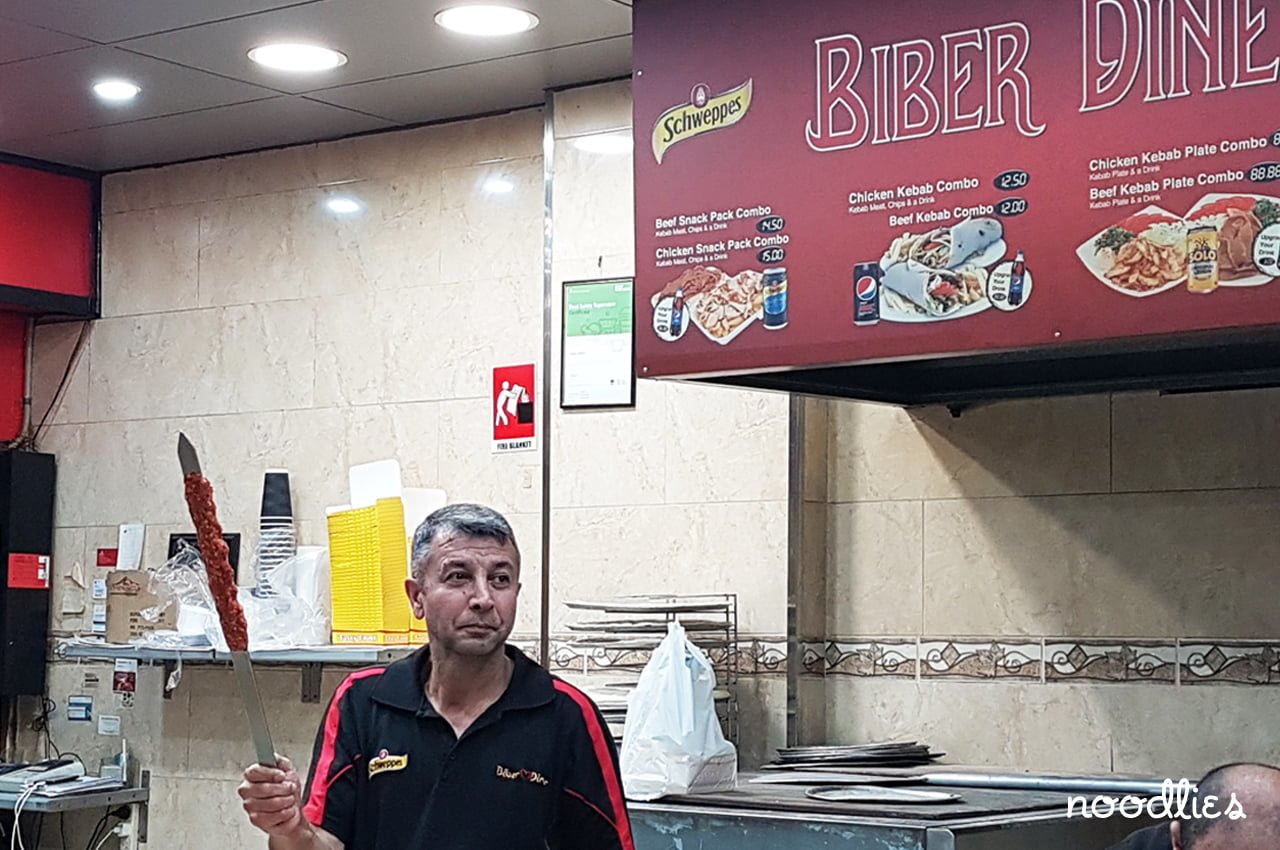 The owner of Biber Diner welcomes us and we get to see our hiymali being made; beef mince, tomato, onion with plenty of herbs and spices.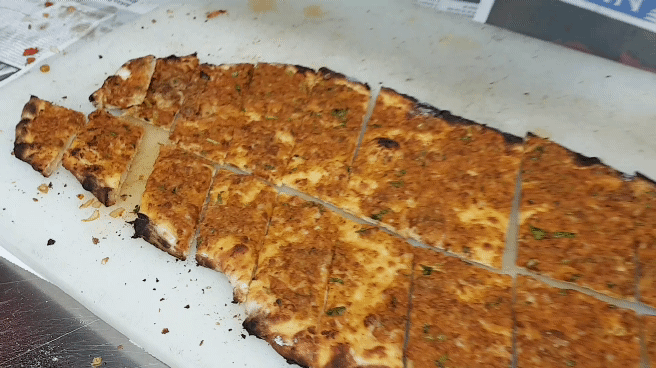 In the mouth the base is crispy and thin, the topping is nicely spiced and moist. It's heavenly.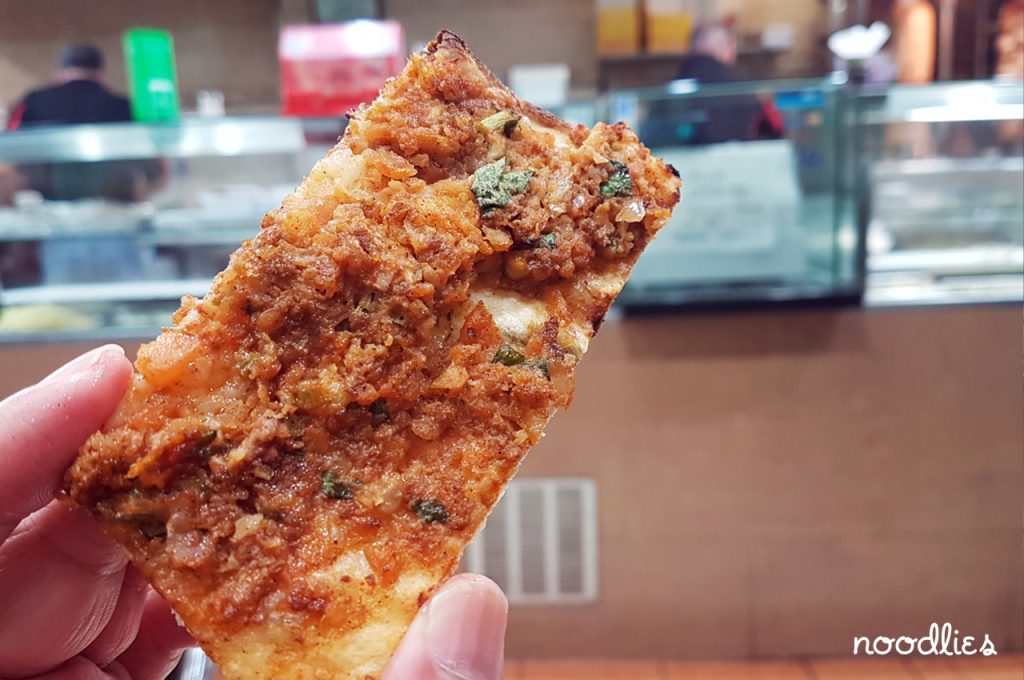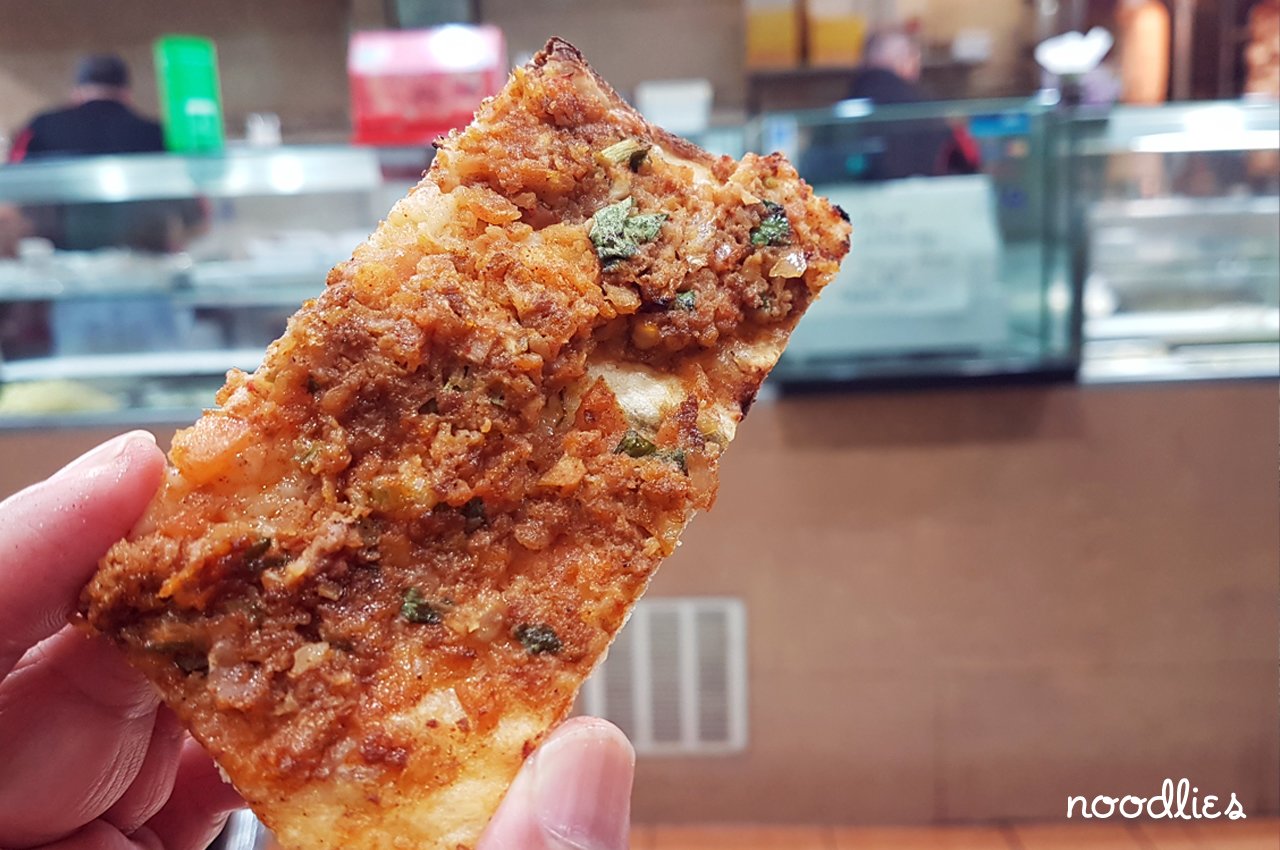 Our hosts take us further from the station to Saffron, a Persian restaurant that is a little off the well-trodden path.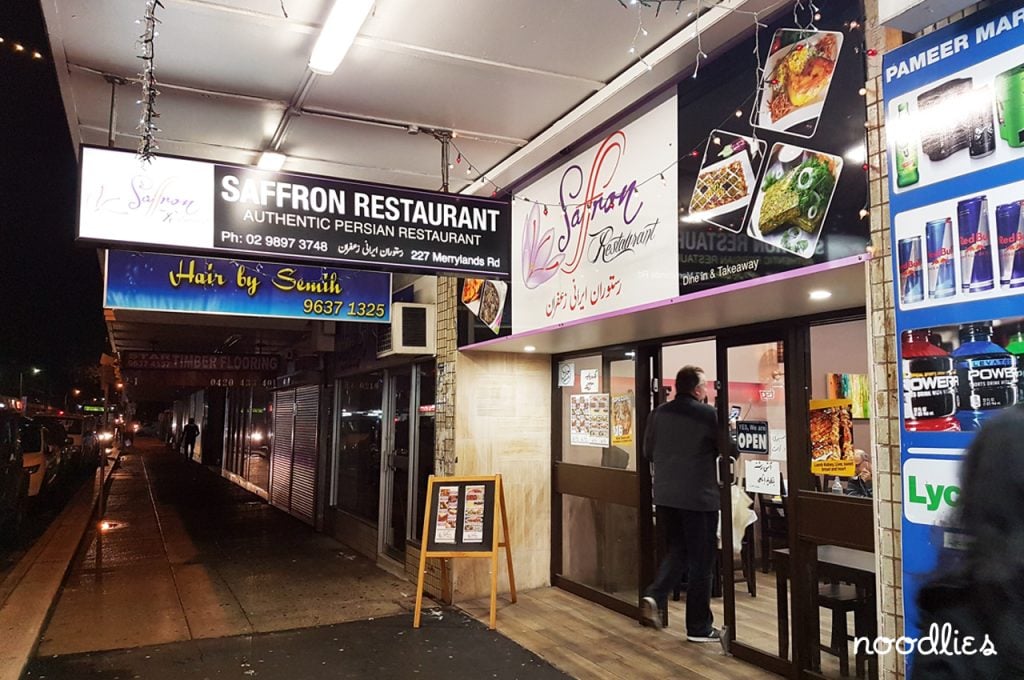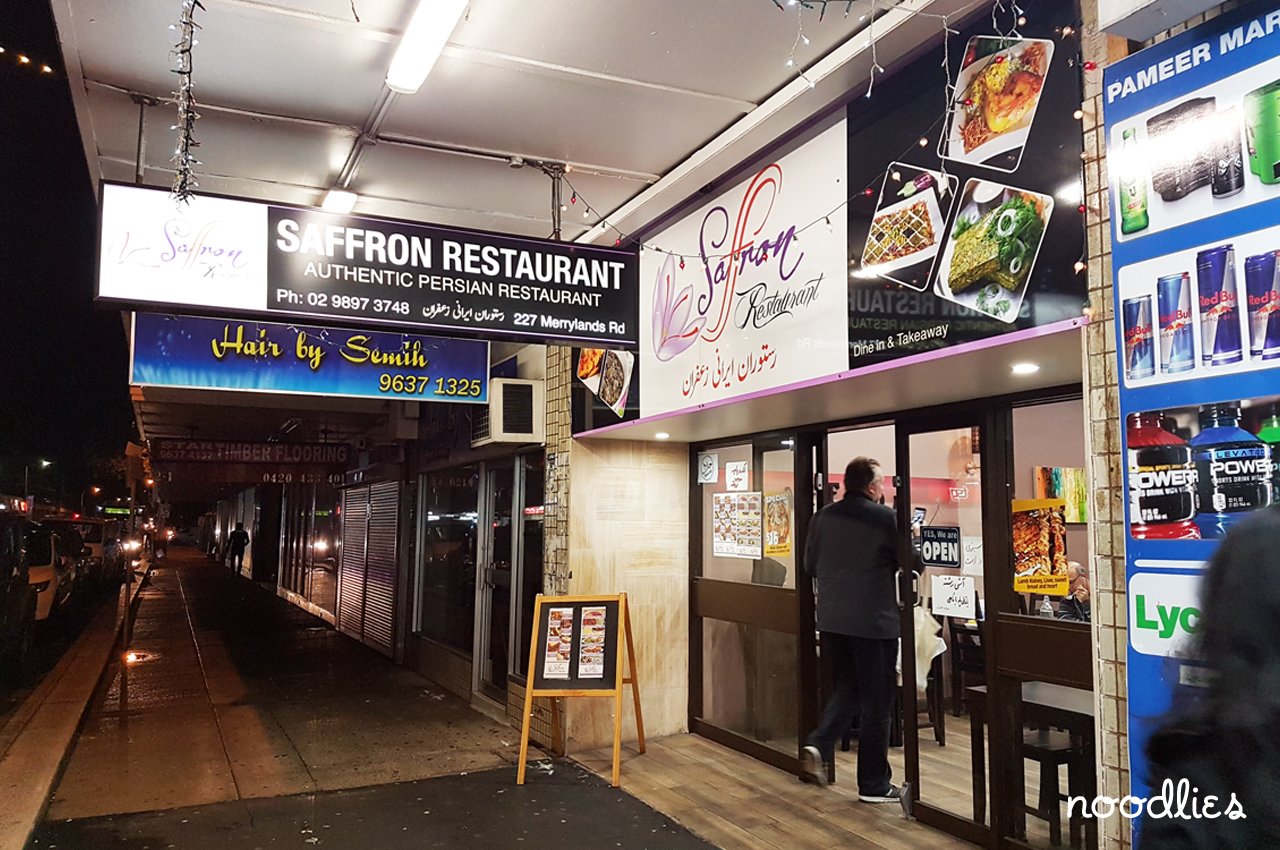 Here, we're treated to a gorgeously presented Persian dinner plate consisting of lightly fragrant rice and juicy beef and chicken kebab with green salad sides.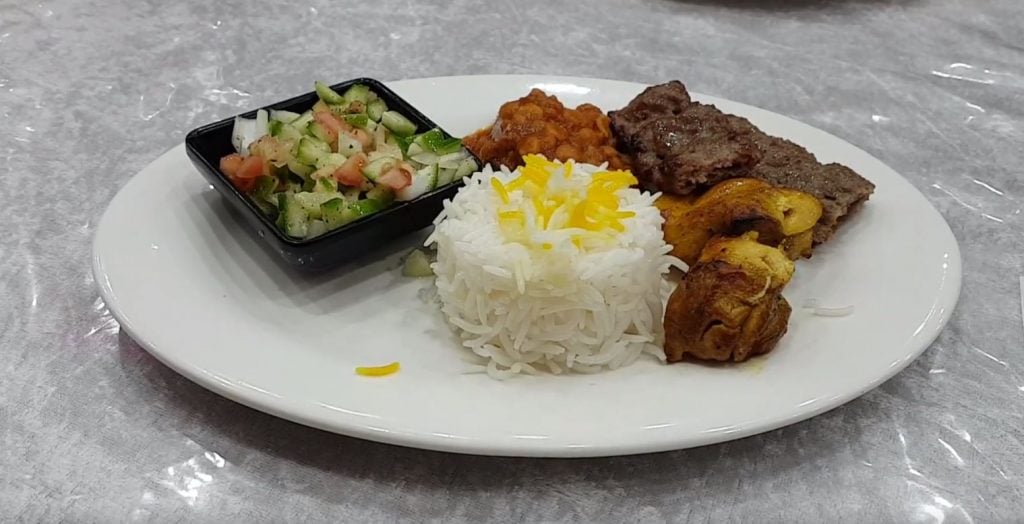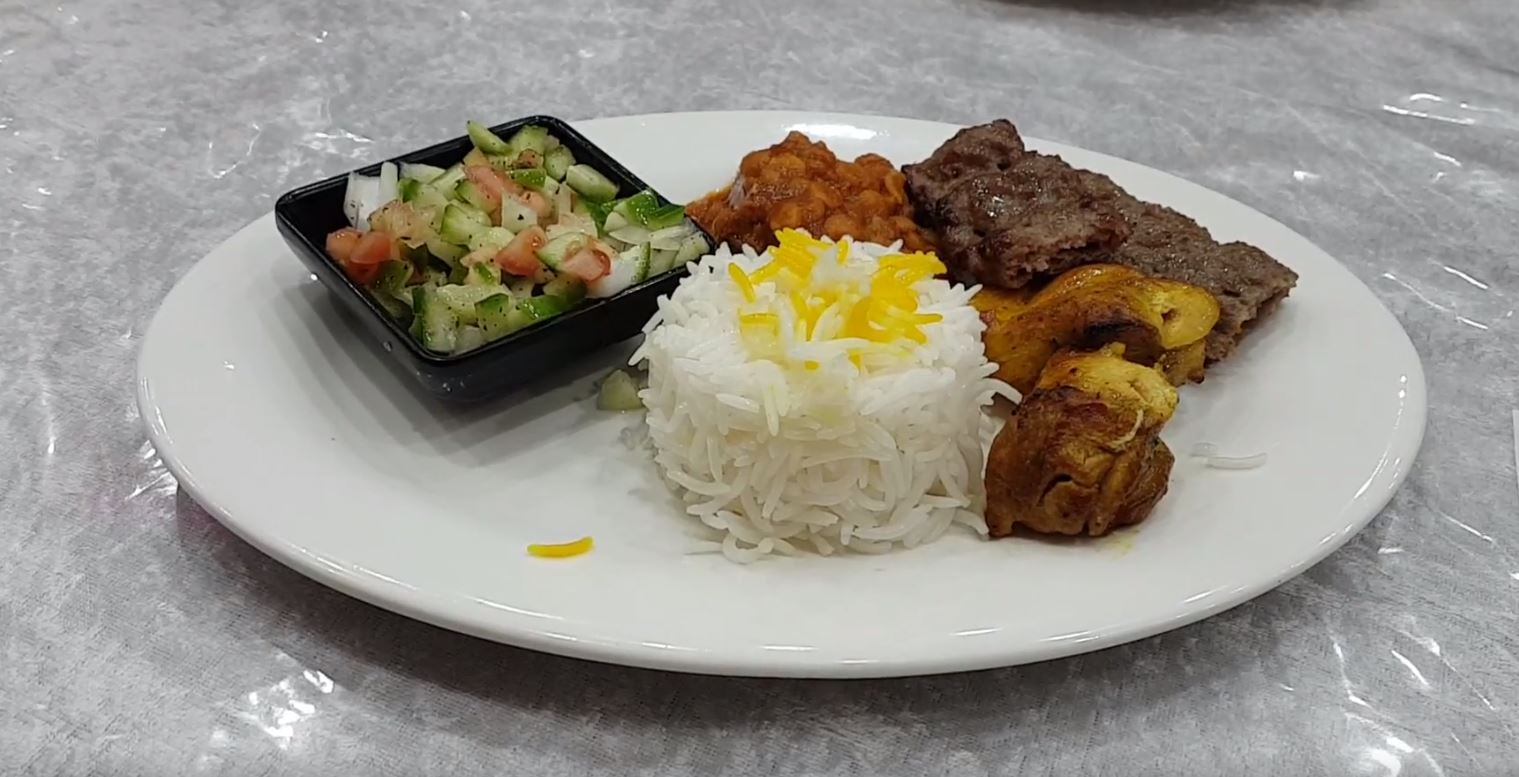 Our second last stop is Bahar Afghan and Persian Restaurant for an Afghan favourite…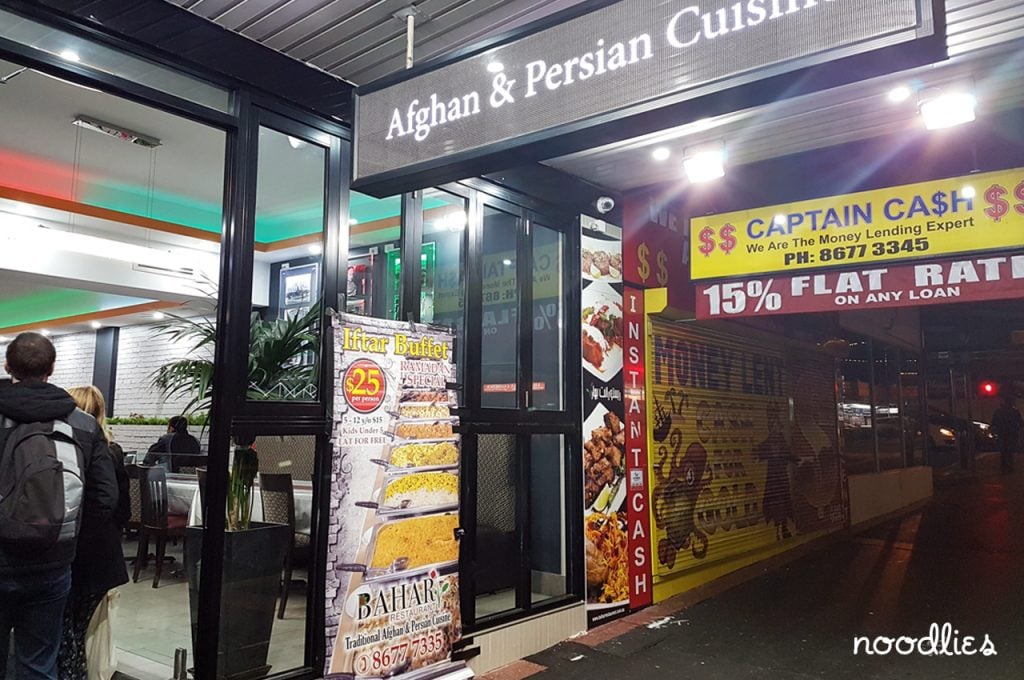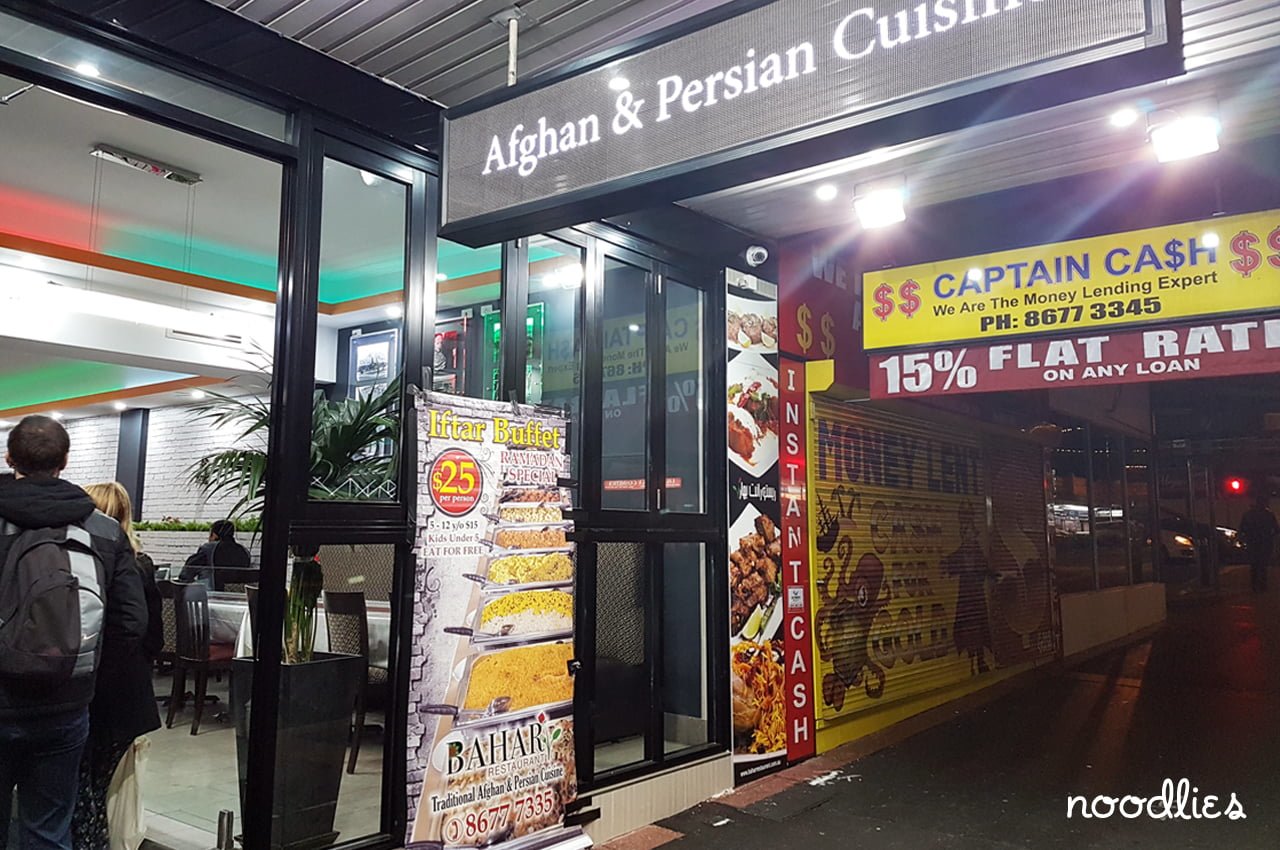 I call them Afghani dumplings, but the correct name is mantu or sometimes spelt mantou and even mantoo. You say to-maaa-to and I say to-may-to, but no need to call it quits, because these dainties are delightful.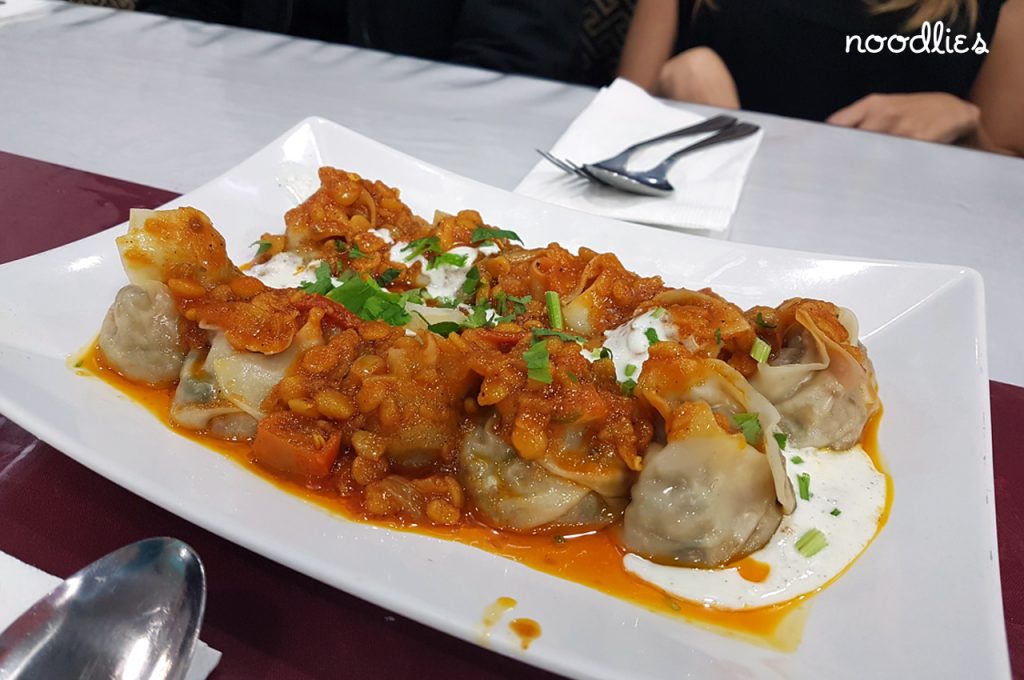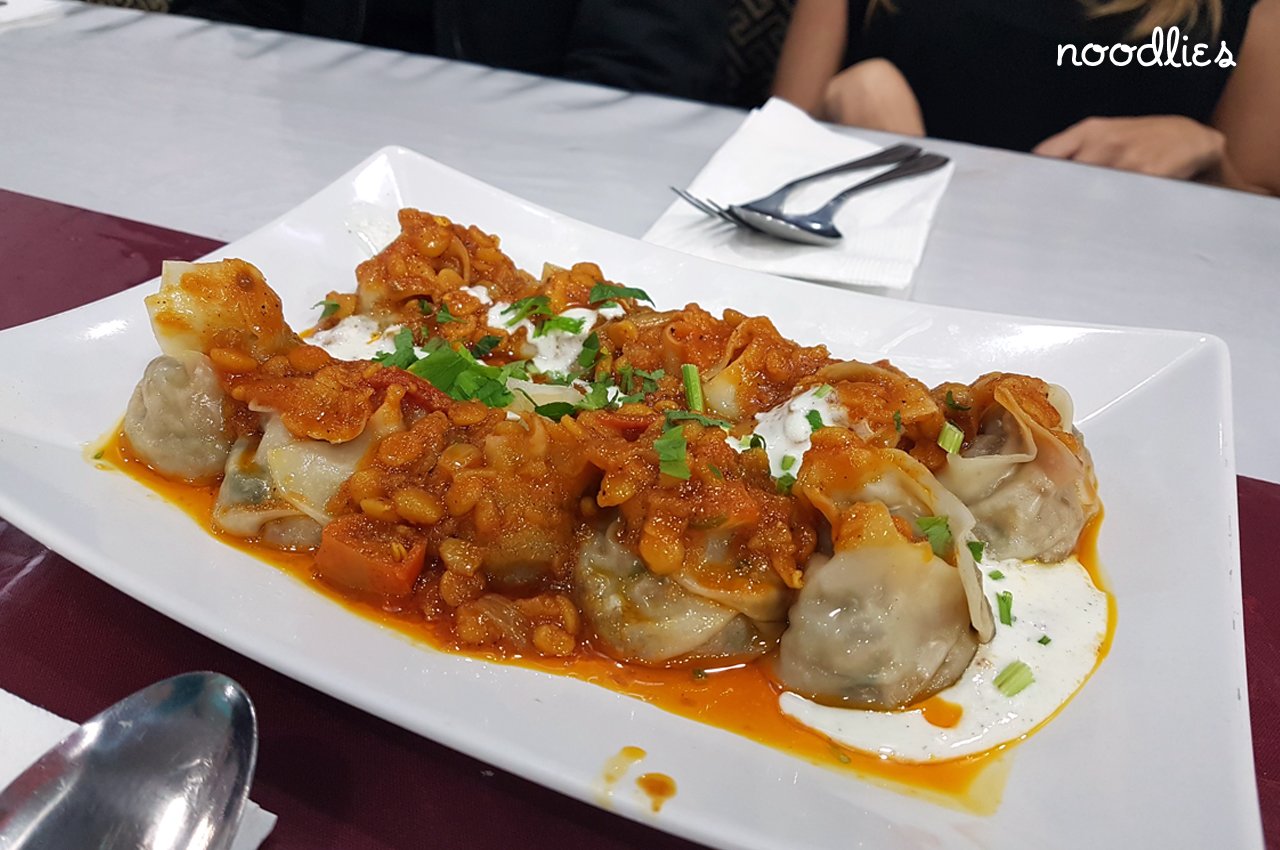 The skin is thick and firm, inside it's a mixture of lamb mince, onion and spices. They're served with a sauce made of yellow split peas, tomato, onion, garlic. Yogurt is also poured over the top.
We're all now a bit full, though the walking helps to settle it all.
From the outset, Latife said we start with sweets and we'll end with sweets. Our final stop is Shiraz Ice Cream.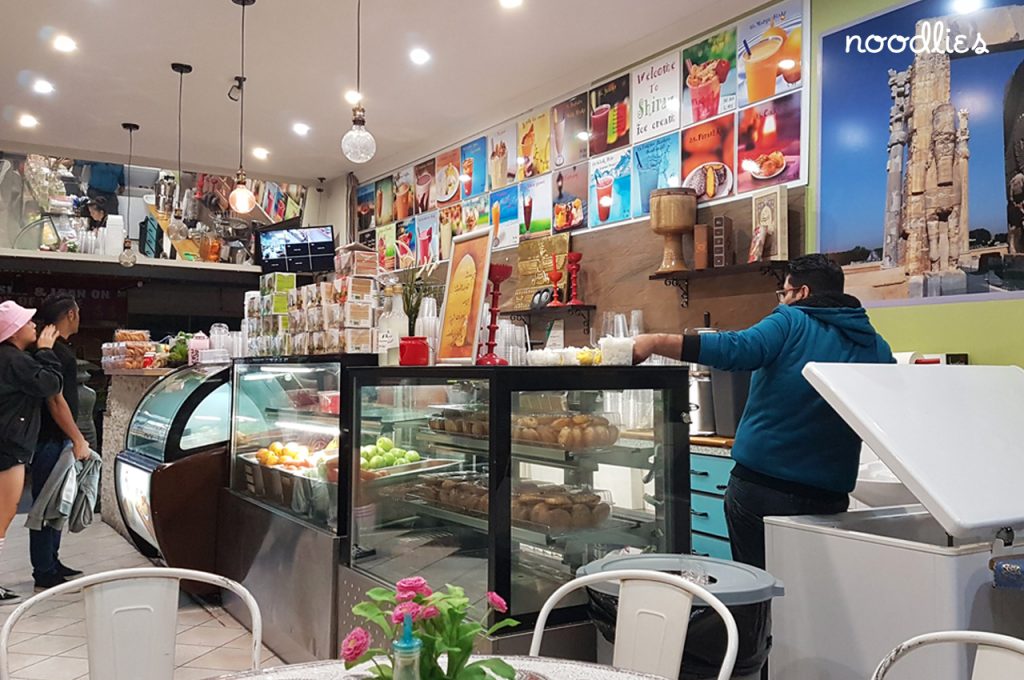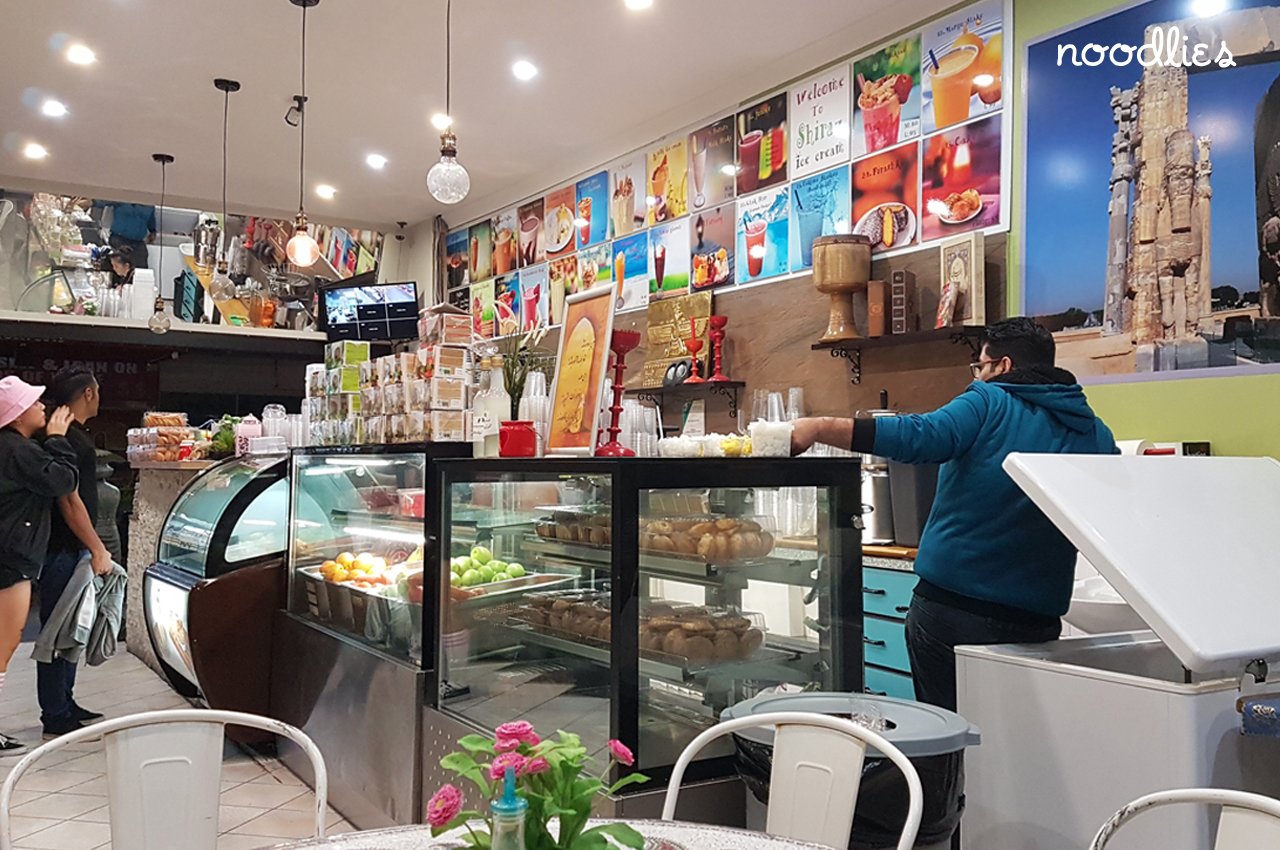 I love the colourful decor. And we're in for an intriguing finale. It's got the most beautiful name of any dish tonight – rice noodles in rose water with saffron ice cream.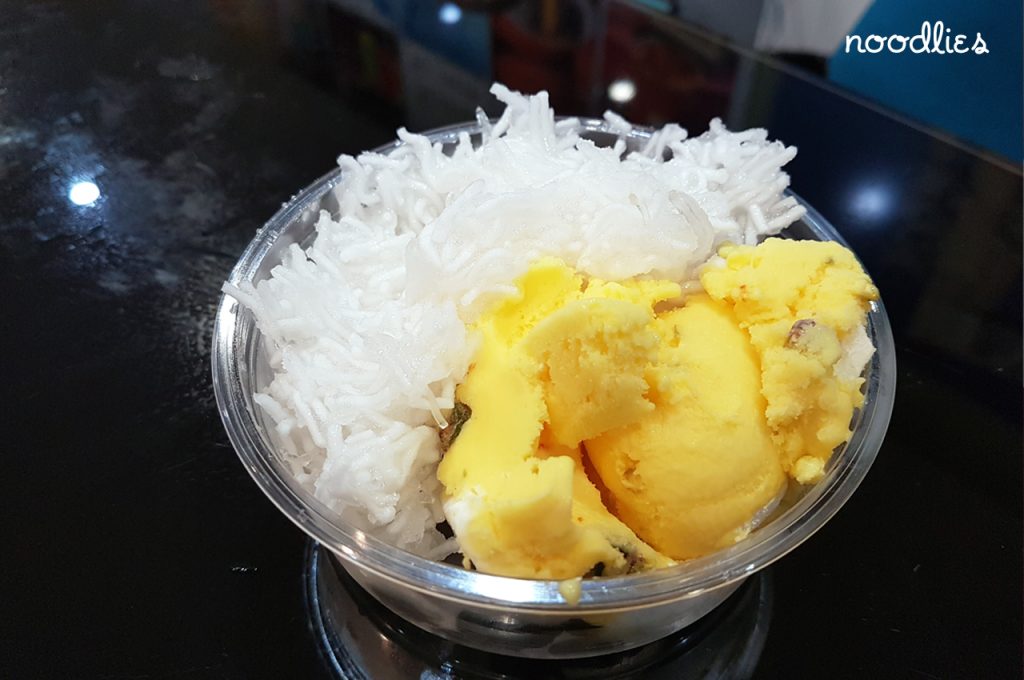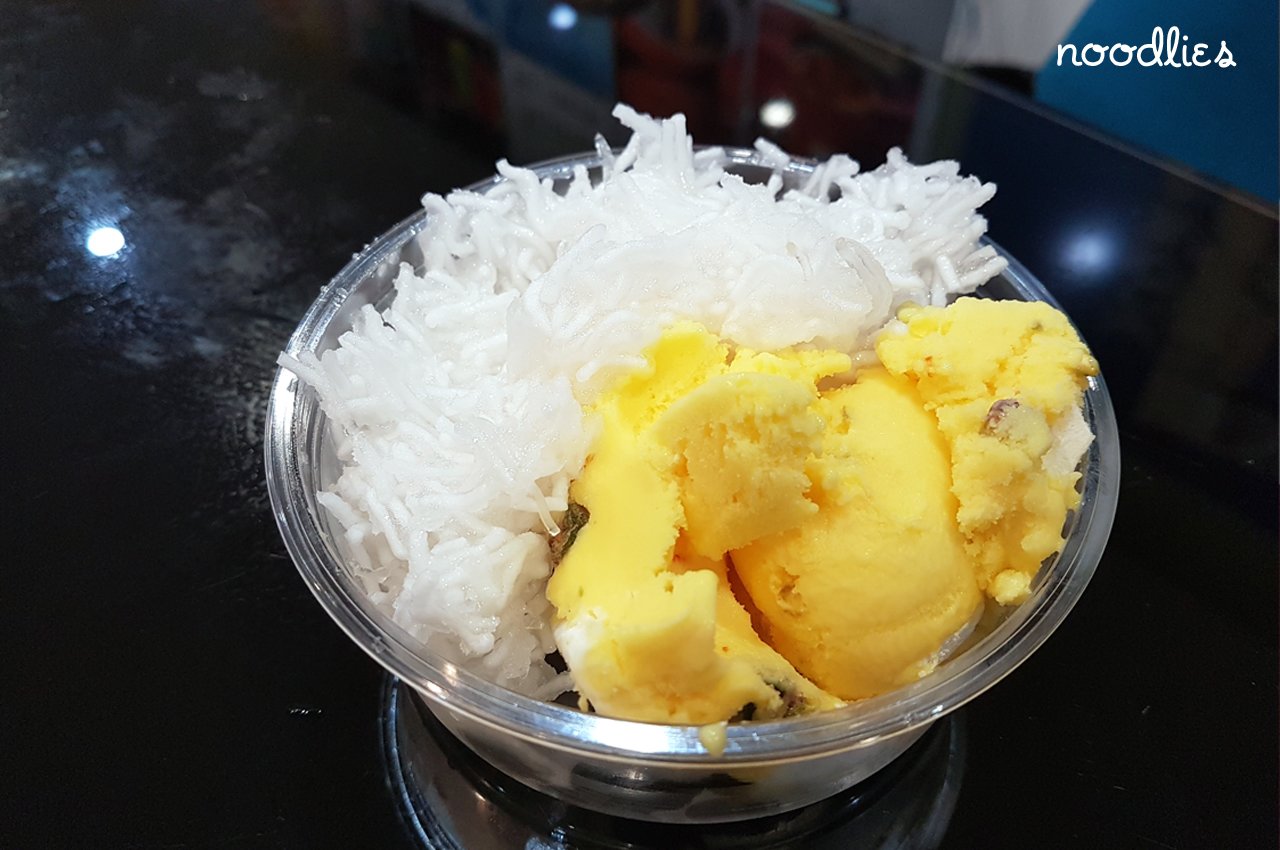 It looks gorgeous! The ice cream has that gooey consistency similar to Turkish versions, the colour might be vibrant but the saffron isn't overpowering at all. The noodles are interesting, they're firm, almost crunchy and super sweet – it might not be everyone's cuppa. Weirdly, adding cherry or lemon syrup to it cuts the sweetness.
The three hours flew by. While we were on our feet for most of the time, I wasn't close to being tired. I've been to Merrylands heaps of times, but frankly, we return to the usual haunts. The tour really helped uncover some amazing gems – it's hard to tell from the outside, especially if you're not from the culture. But one taste and I know I'll be back.
This beats sitting on my bum at some fancy fine diner any day.

See you soon Asal Sweet, Ryyan Supermarket, Kebab Hojat, Biber Diner, Saffron, Bahar and Shiraz.
Credit: This amazing Merrylands experience was thanks to Taste Food Tours (they do heaps of tours all over Sydney). Thank for the invite Tony Hollingsworth from Ompty Media.