Changing of the guards.
The second generation brings renewed success. Noodlies, Sydney food blog takes a look at the new Cabramatta branch.
The Vietnamese community arrived to Australia en-mass from the 80s. The entrepreneurial first generation set up businesses in Cabramatta; restaurants, grocery and other retail stores. As the parents age, triggering a watershed moment – do they retire and close the business or will the second generation take over the punishing seven days a week challenge.
James Tran and his brother have taken the second option. First with a new branch in Canley Heights that has been a phenomenal success; no simple feat given the fierce competition. Now they're turning their attention to the original Cabramatta branch, relocating it to the main street this month.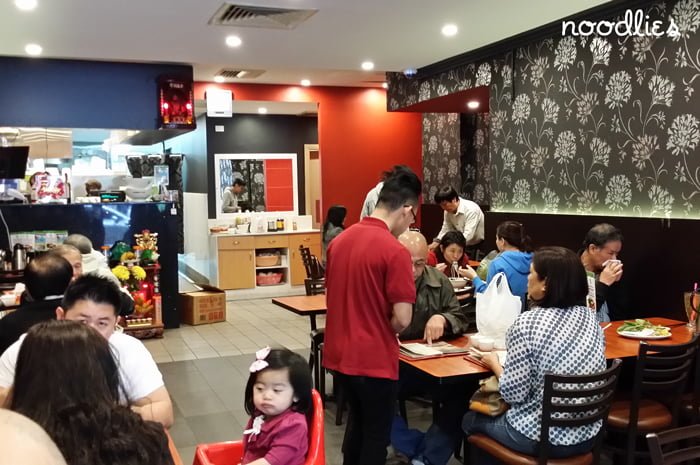 Huong Xua's point of difference is the more subtle flavours that are found in the north; northern Vietnamese dishes take up the first page of the menu, including bun oc, bun gia chay nuoc. See James Tran from Huong Xua and noodlies talk about food in Cabramatta on Channel 7 news (below).
And while there's a new logo and the decor is a cut above the ma-and-pa plastic chairs and plain walls, there's still plenty of value.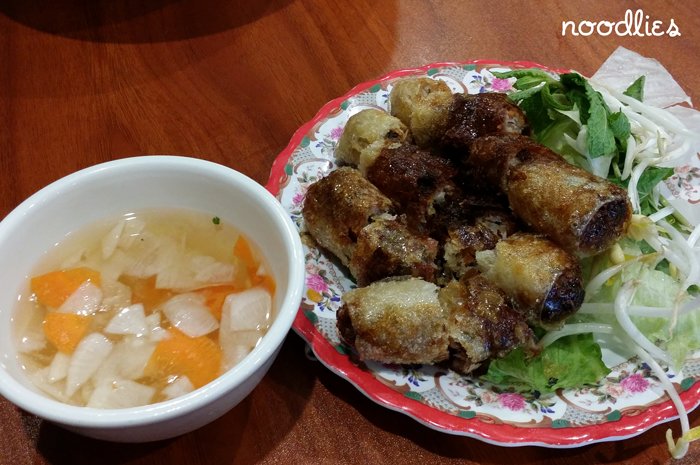 Firstly take a look at the delicious cha gio (spring rolls, above) with a distinctive blistered outer and clean northern style fish sauce. With any main meal purchase, you get three of these golden delights for just $5. That's unbeatable value.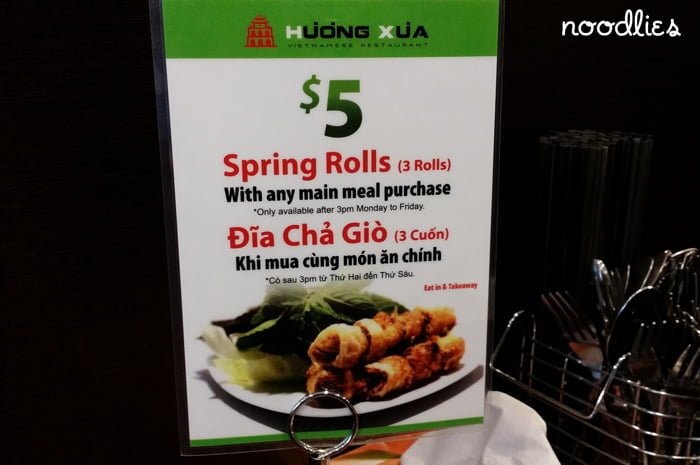 Choose from 13 variations of that Vietnamese rice noodle classic, pho; there's lots of options you won't find elsewhere including stir fried chicken pho.
And yes, a bowl of pho (choose from four varieties) is just $7 every Tuesday and Wednesday. Bargainous!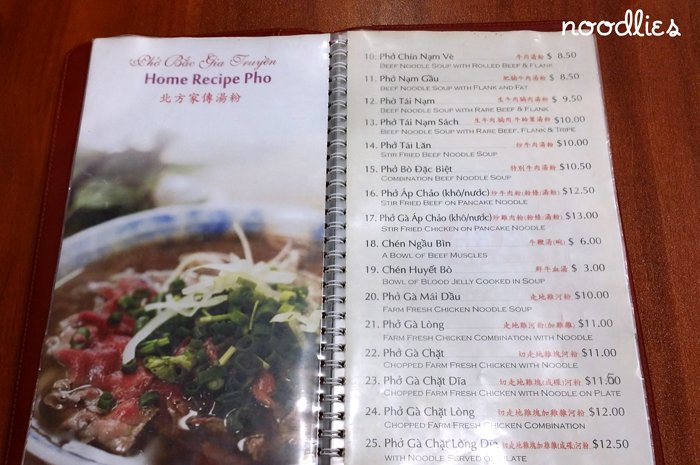 Standard pho nam (cooked beef) is a generous serve, clean, tasty broth – more five spice than usual, today.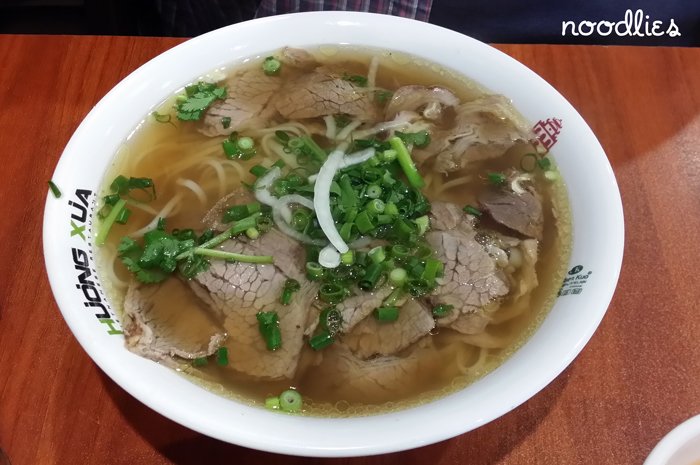 If you feel like something different, order pho ga (chicken) or, if you're extra adventurous, the combination pho ga comes with offal. Both come with a dipping dish of salt and pepper and shredded lemon leaves. Common in Vietnam, but rarely served in Sydney, the citrus zest makes a nice compliment for the relatively plain chicken flesh.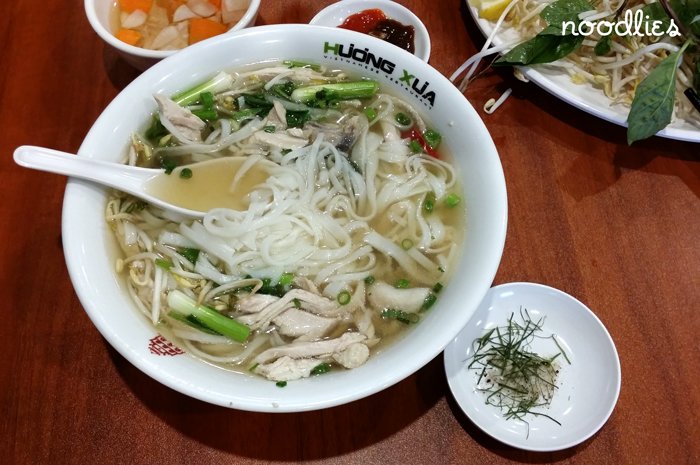 And of course, probably the most bargainous bowl of all is the infamous Huong Xua pho challenge, an epic 2.5kg bowl for a tiny $17. Eat it all in less than 11 minutes and it's free, plus you keep the bowl.
Only a handful have succeeded. The current record was set by by Long (below) on 17 July 2014, downing the mammoth bowl in a staggeringly fast 5 mins and 24 seconds!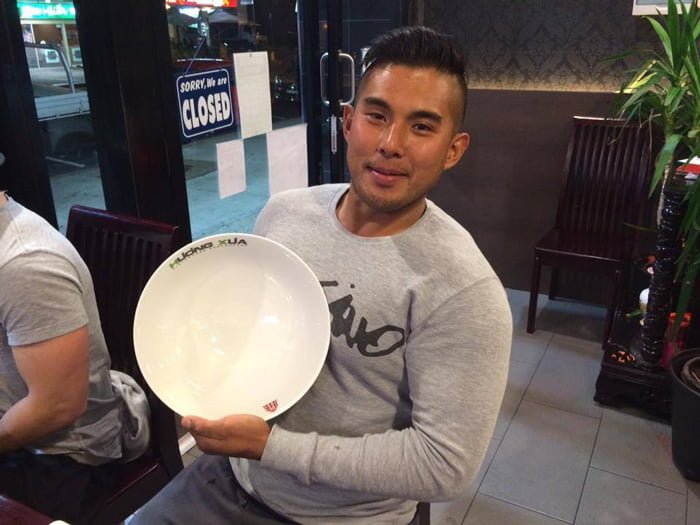 It's early days, but all the signs point to Huong Xua Cabramatta, with its unique northern flavours and unbeatable value, being another huge hit. It's already packed with happy punters for breakfast, lunch and dinner.
Huong Xua, Cabramatta
54 John St, Cabramatta
(02) 9755 0388