Add a bit of spice to your life.
Hot, spicy, fiery and totally delicious. Noodlies, Sydney food blog checks out this little hidden Chinatown gem. 
Cucumber salad doesn't have to be plain. At Chilli and Spicy Restaurant Chinatown, they're sliced into thick rough chunks of green, all the more absorbent to soak in a fiery sauce, rich from garlic, chilli oil and nose clearing Sichuan pepper. Such a simple dish, but so head-spinningly more-ish.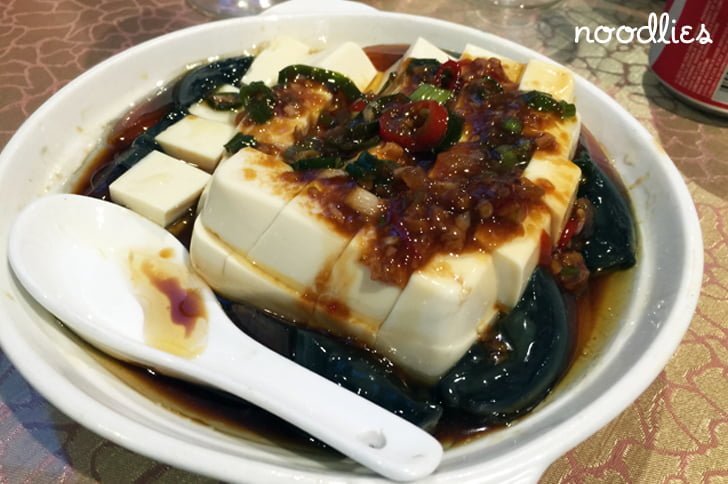 Tofu with century eggs is another example of how Sichuan food is light years from plain. Impossibly silky, eye-jarringly white tofu gets an intriguing playmate. Century egg are fermented in a mixture of clay, salt and ash for weeks to months (not centuries), which turns the yolk soft and creamy and makes the white clear and gelatinous. It's salty and mildly pungent – an acquired taste for sure, but one that is addictive, if that's your thing – it's certainly noodlies'.
The eggplant, served in a stylised fan shapped plate probably best illustrates the edge in Sichuan food. It's a dish that commands attention and an anticipation of the pain to come; chilli oil reflects back at you. It's topped with chunks of garlic, Sichuan pepper and sliced chilli, a combo that will scare and excite at the same time. The eggplant has been sliced thinly and lengthwise so it becomes large, transparent pieces of vegetable, soaking in red oil. An astounding dish.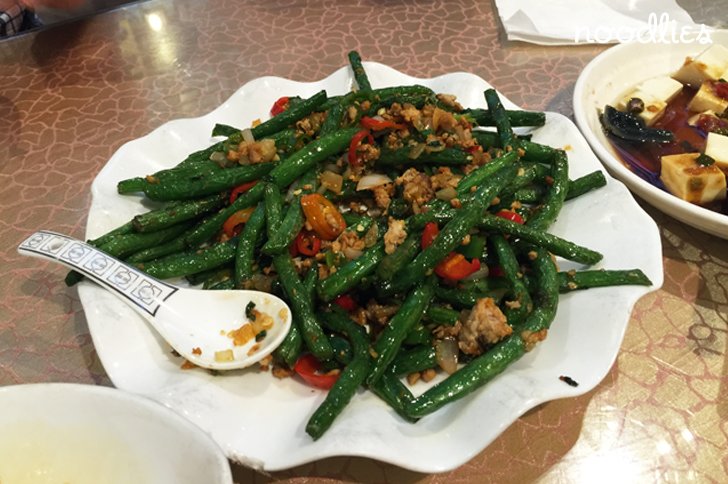 Lightly stir-fried beans and pork mince, while chilli hot, is at least not laced with chilli oil and Sichuan pepper, and so, is relatively more accessible. As fiery as it is, this dish will seem plain in comparison.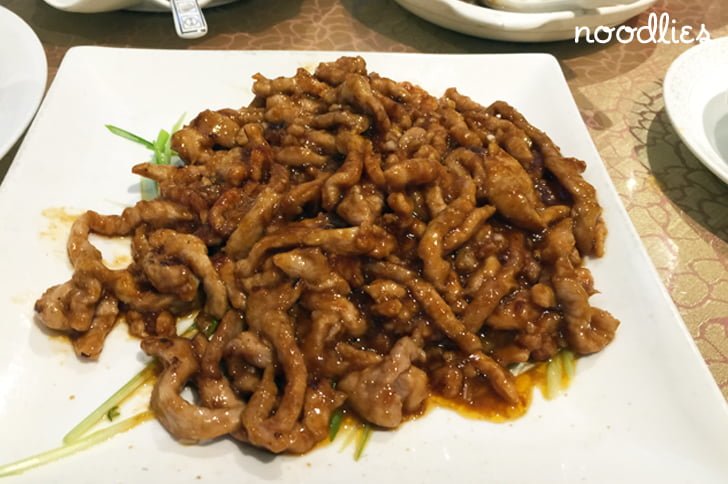 Pork pancake is the poor man's version of Peking duck. The meat is marinated in a rich, sweet bean paste sauce, ready to be rolled in Chinese flat bread with long stems of thinly sliced cucumber and shallots.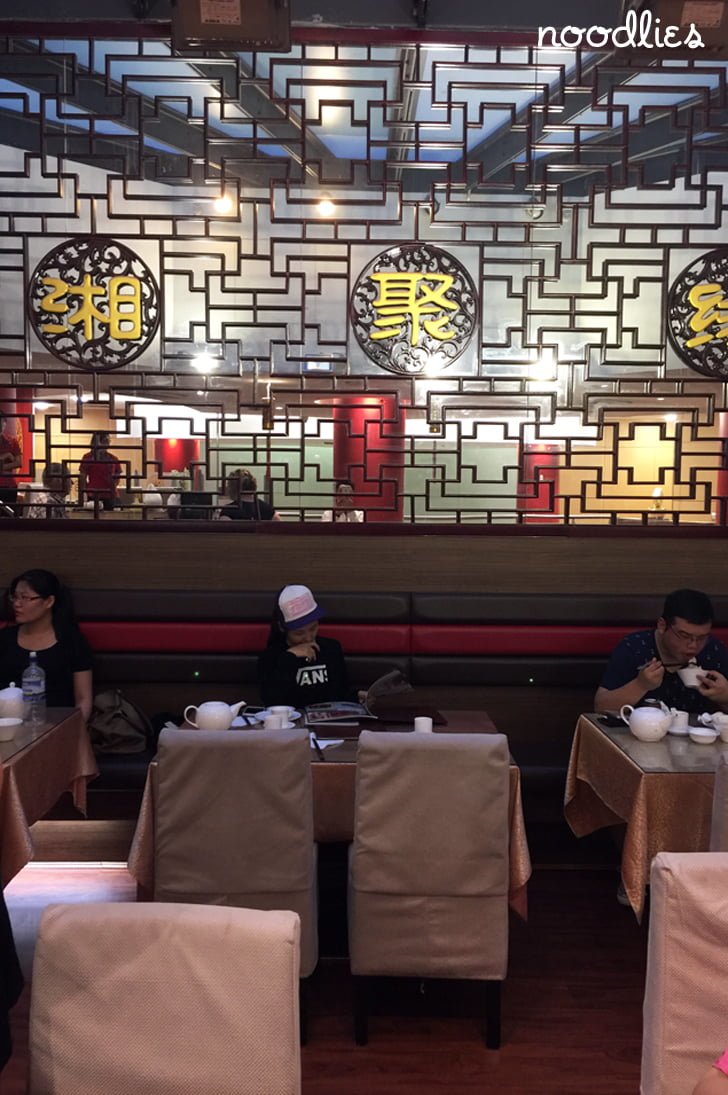 Chilli and Spicy Restaurant aims to be upmarket, but frankly, it's mid-range, the seat covers are a tad ill-fitting and the fabric too thin to be luxurious. That's not a bad thing, at least you won't be intimidated by the surrounds or their very reasonable prices. Which is just as well, given they're in the mezzanine of the budget-friendly BreakFree hotel in Chinatown.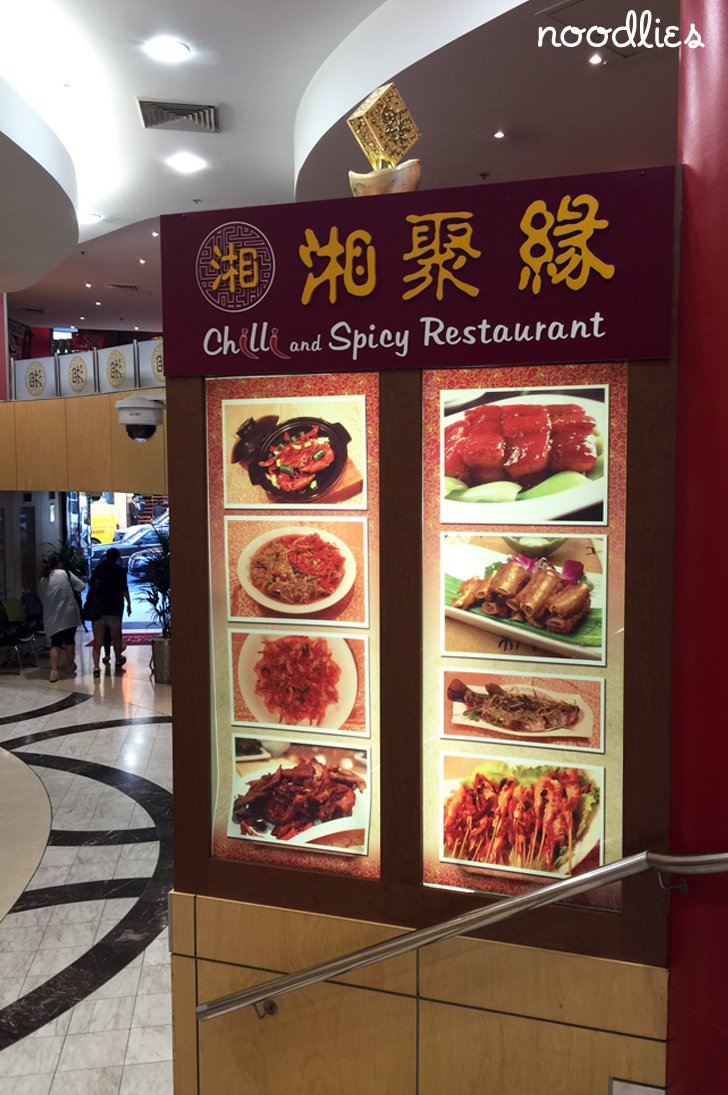 If you fancy a break from subtle Cantonese or dumplings and handmade noodles, challenge yourself with Chilli and Spicy Restaurant. It's a completely different, and very rewarding experience. Just remember to hose down your palate with lots of water, or Tsingtao beer.
Very highly recommended.
Chilli and Spicy Restaurant
Break Free Hotel, Mezzanine Level, 653 George Street, Sydney, NSW
(02) 9284 4500