Classy Vietnamese Vegetarian. About time, heh?
Gentrification is coming to restaurants in the area, and the humble vego eatery is no exception. Noodlies, Sydney food blog checks out the glammest Viet vego in town.
The first vego in the area, An Lac, was a business venture for Phuc Hue temple, so naturally the theme was no-nonsense simple. That kinda fits with the melamine tables, leaky white tea pots, menu hand written on coloured project paper stuck on walls decor of ma-and-pa restaurants in the area. 
The fortnightly vego diet of local Vietnamese Buddhists sustain half a dozen vegetarian in Cabramatta alone. These restaurants have an uncanny habit of conjuring vegan versions of classic dishes that are remarkably like the meat counterpart. In looks and taste.
Take a look at the vego prawn of this goi tom thit (classic Vietnamese salad with prawn and pork) with lotus stem.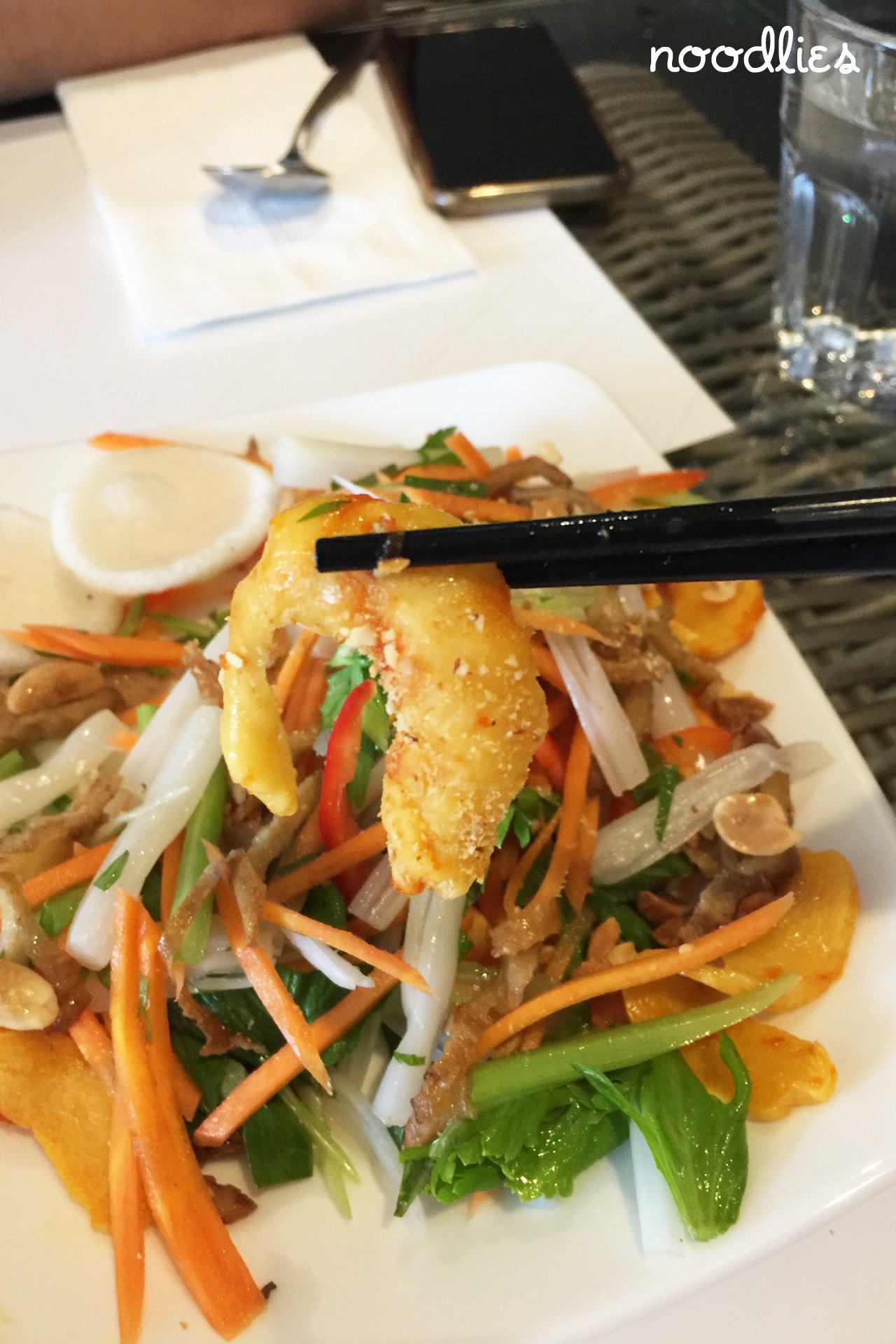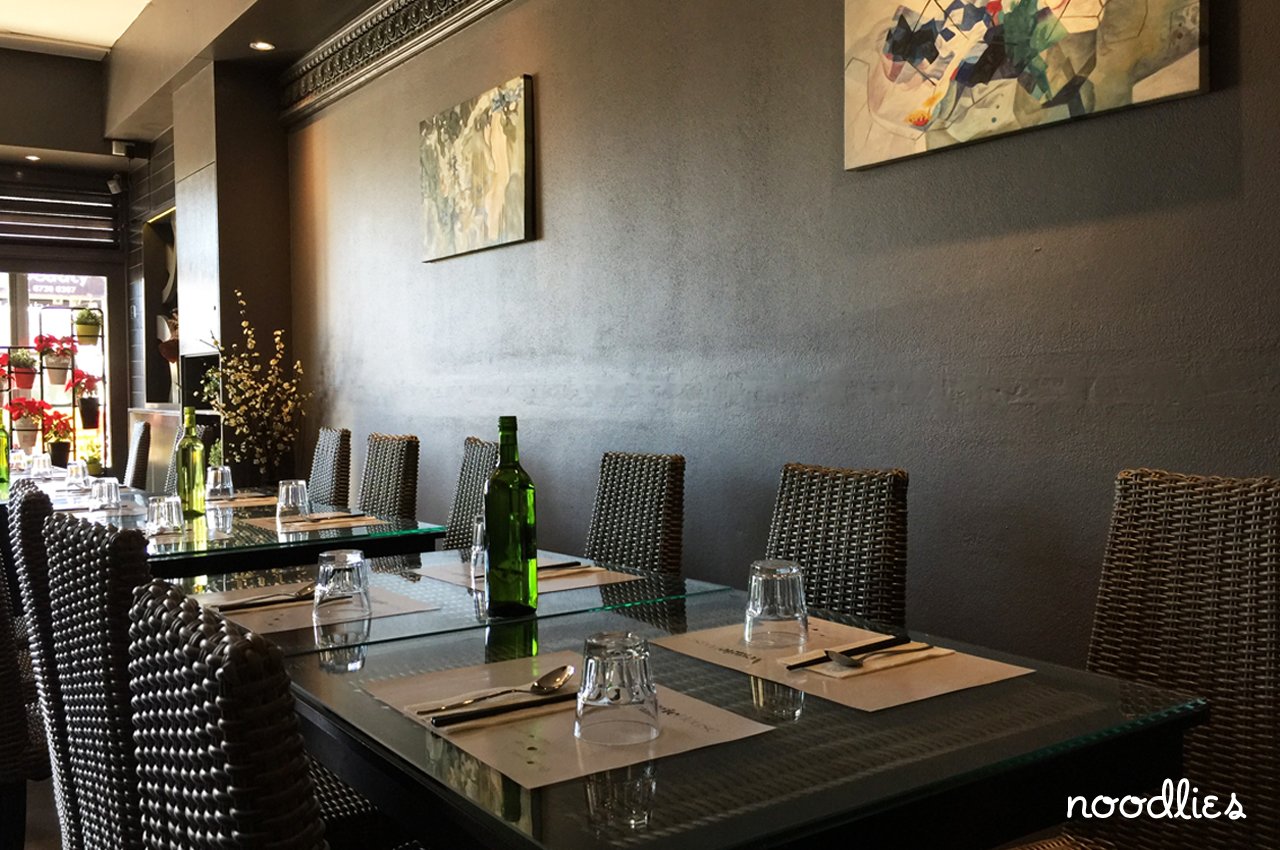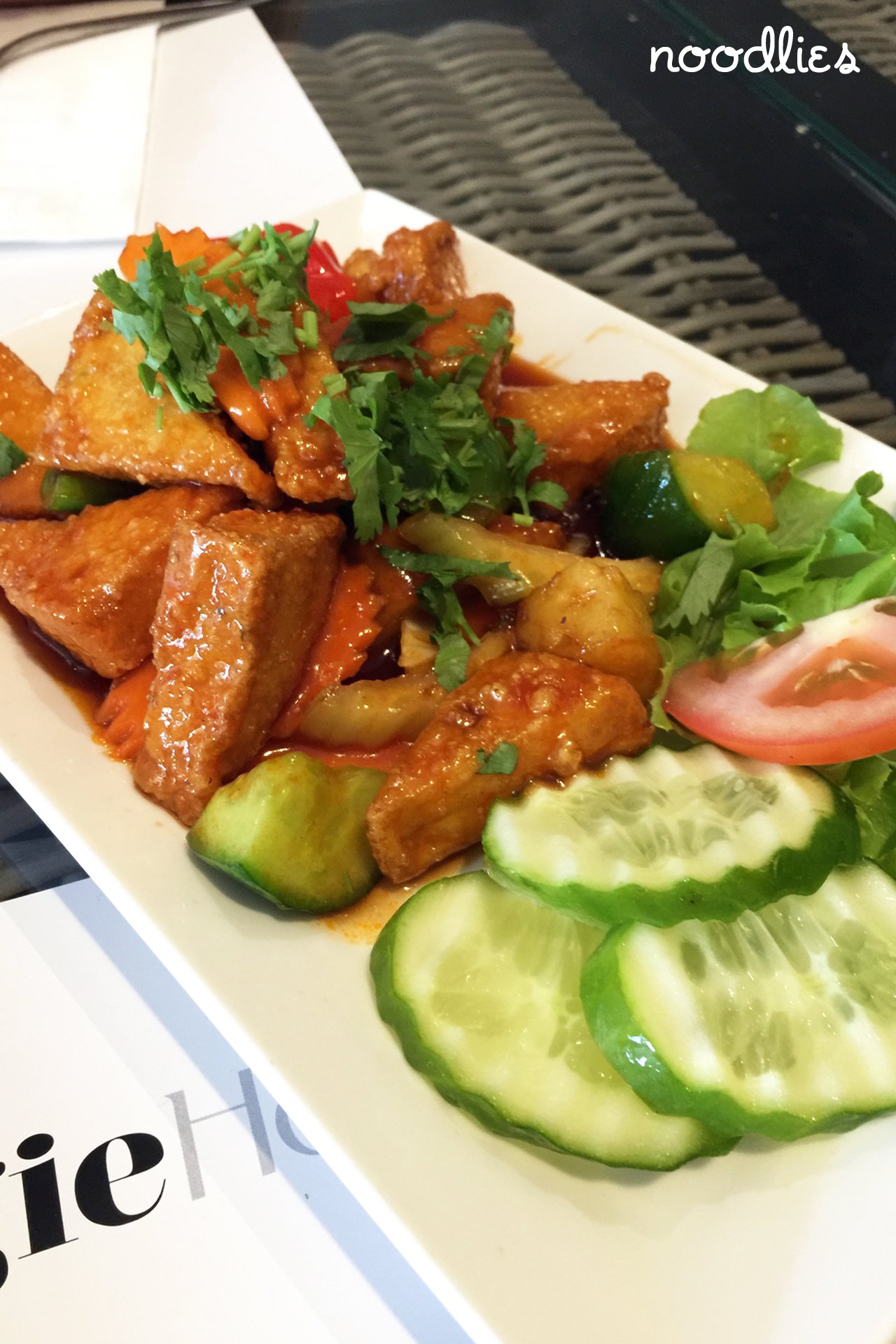 Goi is ideal for a vegetarian make over as most of the ingredients of this dish are vegetables and mints anyway. The cool and crispy lotus stem makes this a notch above normal goi. While the mock prawn tastes a little like the real thing, it's the tofu pork which has an uncanny meat taste and consistency.
It feels naughty but nice. So old school, it's hip again.
Most of the menu is Vietnamese, pho, sour soup, bun bo hue, bun rieu etc. Though there are some exceptions including bibimbap, mapo tofu and even spaghetti Bolognese.  
I guess sweet and sour tofu straddles both Vietnamese and Chinese. It feels naughty but nice. So old school, it's hip again. There's a serious tang to the sticky sauce that's comforting and mildly guilt tripping. It's a perfect dish to spoon all over your bowl of rice and let childhood memories come flooding back.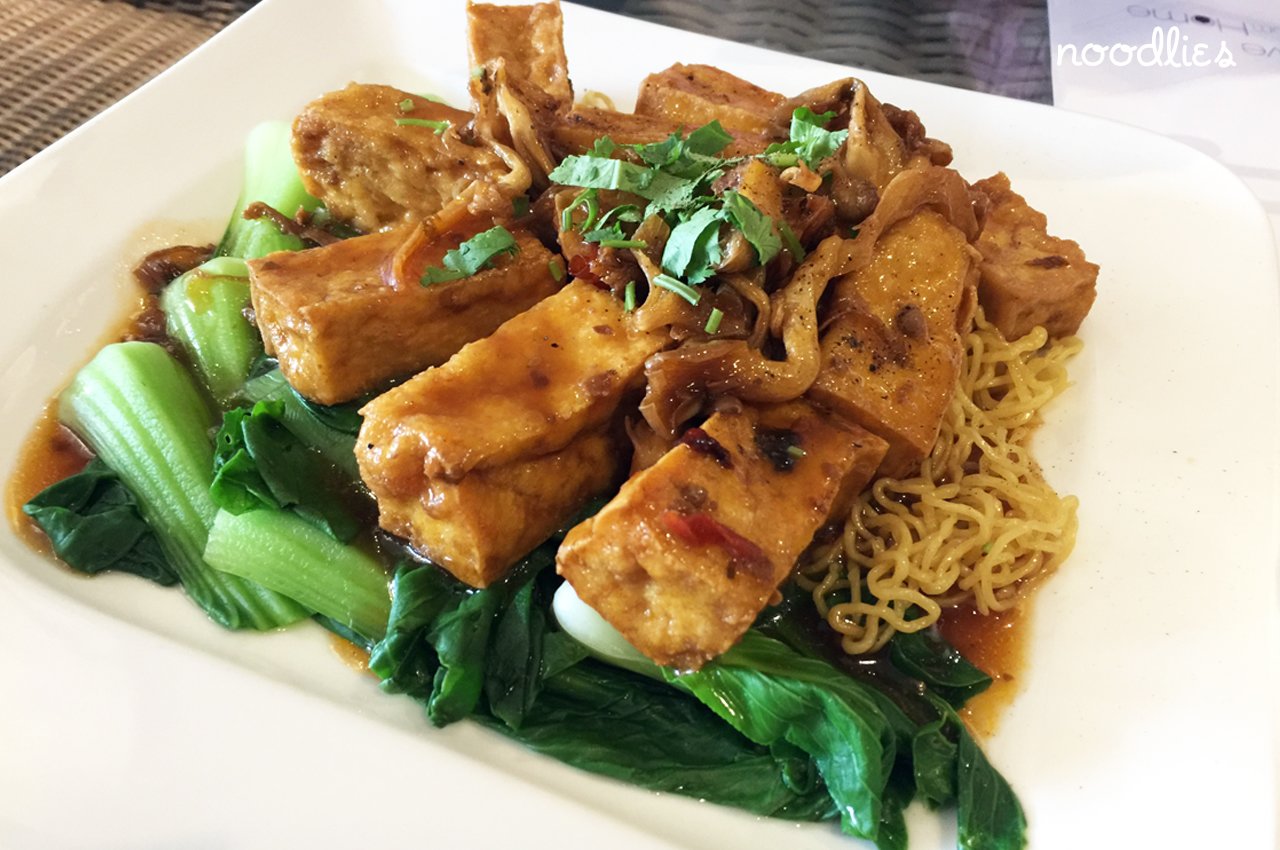 And we stay old school with combination stir fried egg noodles. Nothing says Canto-Chinese more than egg noodles, ubiquitous versatile strands that can be found in an endless number of soups and stir fries.
The Asian greens here is a medley of favourite Chinese vegetables, juicy bok choy and leafy choy sum, both absorbing the wok gravy admirably.
For a relatively fancy joint, Veggie House prices are remarkably competitive; $10.80 for pho, $6.90 for Vietnamese fresh rolls and $16.80 for sour soup.
Vegetarian and Vegan options are clearly marked on the menu.
No wonder it gets packed at nights, though we're not talking long queues. It's just a short wait. This Friday, our posse is here for an unfashionable early 5.30pm dinner to avoid any chance of waiting (horses for courses).