It's an Instagram picnic in Burwood!
This cafe is pleasing to the eye, but is it palatable to the taste buds?
Restaurant owners, if you want to be a magnet for instagram influencers make sure:
your place has plenty of natural light 

your plate are white to set of the food and your cups are coloured to set off the flat lay 

your food is vibrant

you combine zany or over-the-top elements to attract attention

the tables are plain coloured, preferably white so it doesn't distract from your colourful spread

you name yourself something effortless, literal
The Picnic, Burwood ticks all the boxes – check out the noodlies video below and you'll see what I mean. The formula works. The Picnic, Burwood have been getting plenty of Insta love.
This fine morning, the breakfast crowd is made up of brunching families, Tik Tok trigger happy Chinese girls, gym bunnies and thin t-shirt wearing, Rayban protected blokes with beards.
The whole experience is typical of a Korean take on the trendy modern cafe scene. Koreans have a track record: they take what the West loves and add a hyper twist to make the experience ultra desirable; think cars, mobile phones, pop music, (see through) fridges. Even without knowing who owns The Picnic, Burwood, I reckon this is a K-cafe.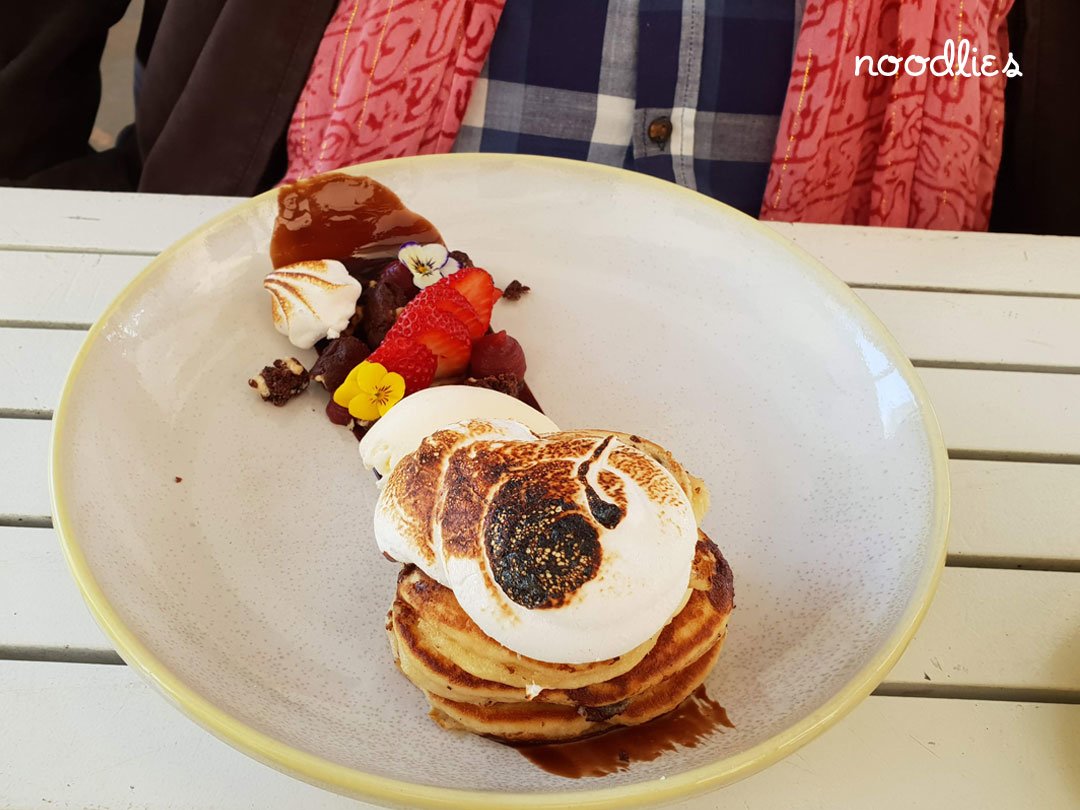 Choc chip pancake (above) is breakfast pancake gone fusion-friendly wild: vanilla cream, biscuit crumb, strawberry gel and burnt(!) marshmallow.  Never mind the taste (which was fine by the way, though the servings could be a tad more generous), just look at the colours and twists and turns, who'd thought to burn marshmallow?! Limited time only folks, another tried and tested call-to-action successful formula.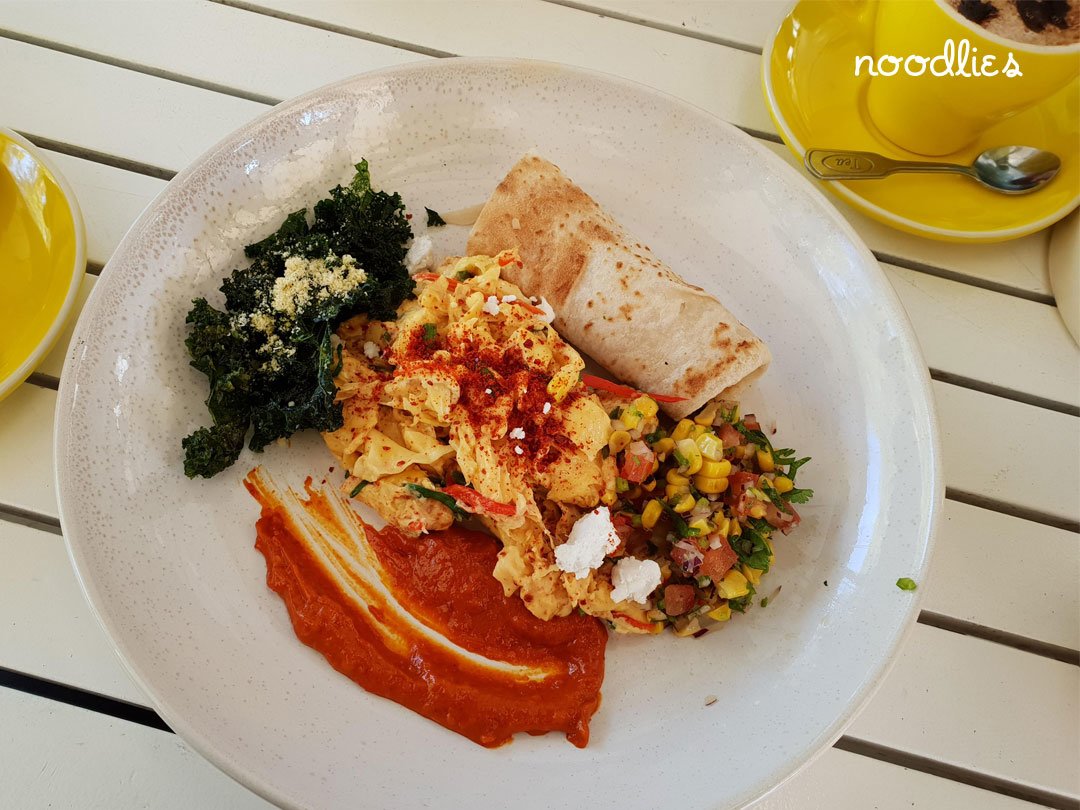 For the sophisticates who tire of ordinary omelettes, these chilli fried eggs will make a change. It comes with kale (of course), rolled flat bread, onion spiced salad and a smear of bright gojuchang sauce. It's an interesting taste. Interesting because the competing tastes don't belong together and you're left wondering 'why?'. But hey, if you eat with your eyes and interesting descriptions, this works.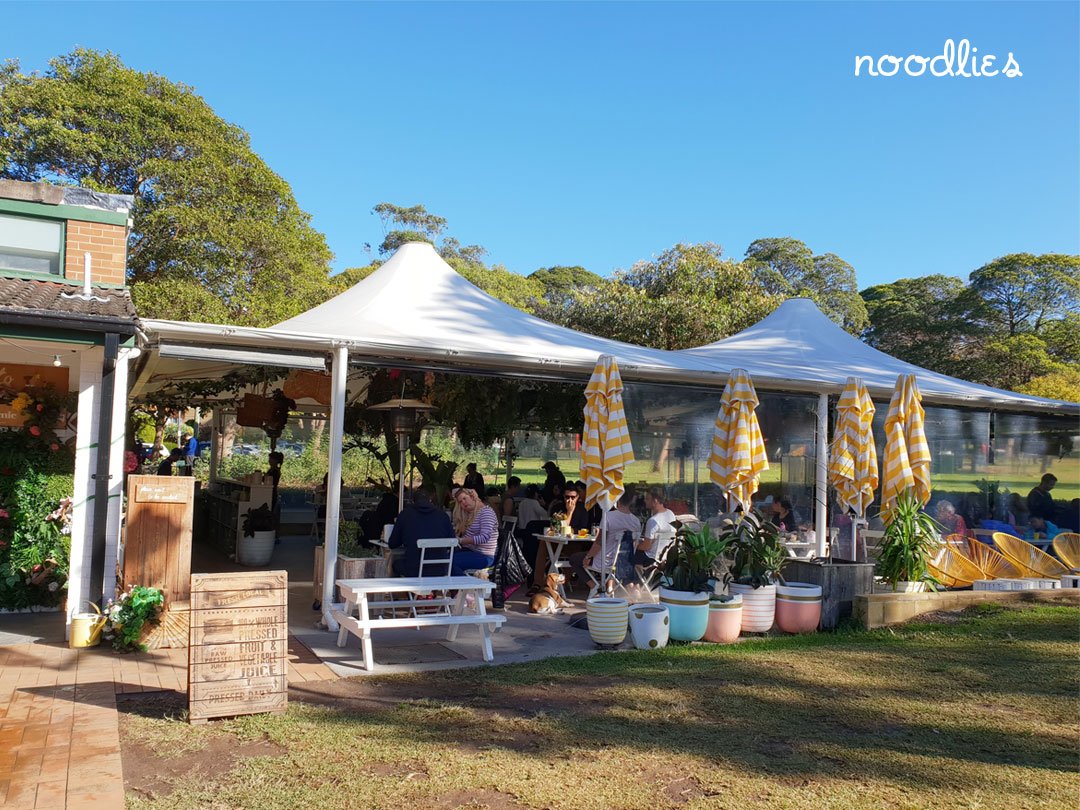 As far as putting lipstick on a pig goes, The Picnic, Burwood succeeds brilliantly. This is a large heated white gazebo in the park that could have been left over from last night's wedding reception. The environment is softened successfully with lots of greenery outside and particularly hanging inside.
In the end who cares about tastes at breakfast anyway? You're just recovering from last night's VIP influencer event and the coffee here is ok. Besides, the real pay off is that you'll be remembered for your insta-famous photos.
The Picnic, Burwood
Burwood Park,
Corner of Park Ave and Burwood Road, Burwood