Knafeh craze sweeps through Sydney.
This Middle Eastern sweet treat draws bustling crowds across Sydney's suburbs, but which one is the real deal? Diana Bui, Noodlies contributor, investigates. 
Kanafeh – knafah – kunafeh – depending on the country of origin, both the pronunciation and recipe are hotly debated by food enthusiasts with a taste for the dish. Originating from the Middle East with Levantine roots, this centuries old recipe for delectable cheese pastry is soaked in a sugary syrup (often rose flavoured) and then baked to yield a crispy layer on top, garnished with crushed pistachios.
At Noodlies, we're a Sydney food blog with a thirst for culinary exploration and we're not afraid to do extensive food research, all in the name of science. So, here are our top picks for Knafeh in Sydney!

Street Food Bazaar
Where: 39 Forest rd Arncliffe, Sydney NSW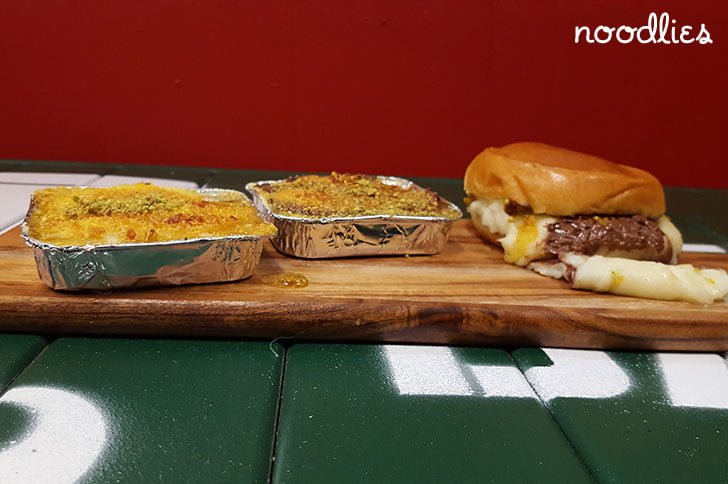 Street Food Bazaar is a newly opened Middle Eastern eatery nestled comfortably on Forest Rd in Arncliffe. Plating some of the finest Lebanese street food favourites every night, it came as no surprise that their dessert offerings rivalled those of traditional stalls on the streets of Beirut.
I was lucky enough to be offered a tasting of all 3 of their knafeh desserts – original, nutella and (my favourite), the knafeh and nutella dessert burger on brioche buns. Impeccably prepared, the goat cheese knafeh melted effortlessly in my mouth – with a hint of rose scented syrup, this warm sweet treat was a delight on a cold Sydney night.
Verdict: The place to go for an traditional taste, with a modern exterior.
Knafeh – Jerusalem Street Food (Food Truck)
Where: Wherever they feel like – see their Facebook page for current location.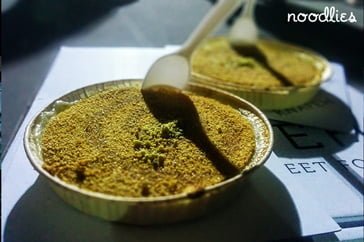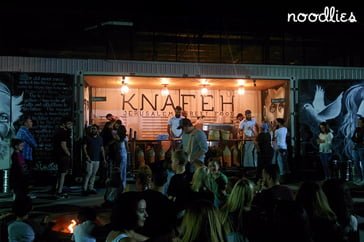 Fast becoming a Sydney favourite, this iconic food truck has been making the rounds across the city, from Liverpool to the Hills district. Marketed as "Jerusalem Street Food", this travelling band of brothers (from another mother) turn a simple dessert into a full blown entertainment experience.
Paired with lots of dancing, singing and terrible jokes broadcasted over their simple sound system, the guys from the Knafeh food truck know how to deliver their modern take on traditional custard knafeh.
Verdict: A a party truck with good food, good vibes and good looking men.
O' La La Sweets
Where: 812 Punchbowl Road, Punchbowl NSW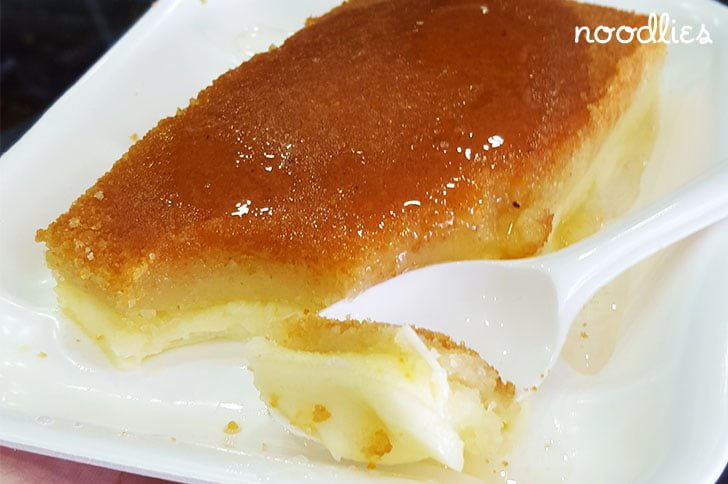 Tucked away on the corner of Punchbowl Rd, lies a hidden gem known as O' La La Sweets. Offering a wide range of Lebanese sweets, pastries and beautiful custom cakes made to order, the lovely ladies behind the business gave me an assortment of knafeh pieces to try. Nothing beats the taste of a warmed up, gooey and melted piece of goat cheese knafeh.
The texture was a little heavier than others – with more cheese than flour, the pastry more chewy and stretchy. Though my personal preference lies with the softer variant, I can always understand the appeal of more cheese!
Verdict: A quaint, suburban bakery with a panache for beautiful presentation and authentic flavours.
Lina's Lebanese Bakery
Where: Oxford Street, Bondi Junction, Sydney NSW every Wed-Fri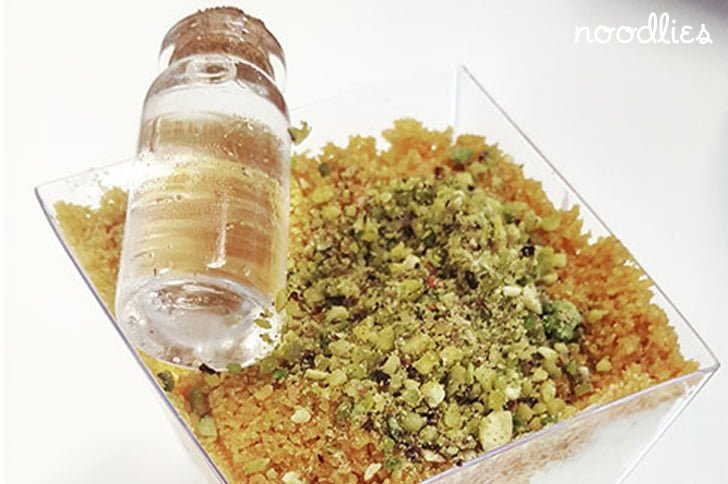 A constant presence in the Bondi Junction markets, this is a lunchtime favourite for locals and visitors alike. I stumbled upon their knafeh during a fortuitous lunch break, and found out the owner was trying their hand at this classic dessert.
Lina's Lebanese Bakery opted for the custard version, and served it cold as they had a fridge set up at the market. The flavours didn't pack as much of a punch as it was chilled, but the presentation was so beautiful I couldn't walk away without having a taste!
Verdict: It appears as though the bakery was plucked out of the old streets of Lebanon and placed ever so anachronistically in the Bondi Junction markets. Which makes for great food!
How do you guys feel about this knafeh trend? Do you think we missed any great spots? Let us know in the comments!