Everything good about Sydney in the one place.
On a bright sunny Sydney summer day, noodlies, Sydney food blog go for a bit of sight seeing at Boathouse on Blackwattle Bay.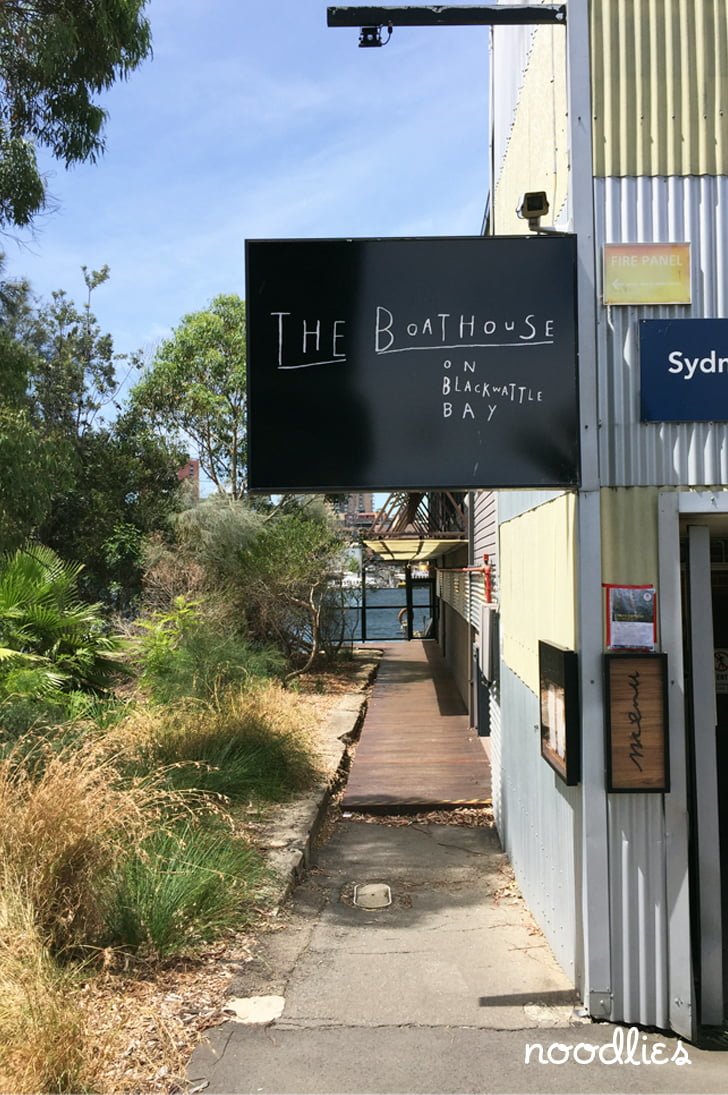 Corrugated iron and wood, native plants (where's that blackwattle?), stark blue skies and water – you couldn't get much more Sydney than this (Oi, Oi, Oi!). The stunning water view, framed with large rows of windows all-round, keeps the punters coming back. Boathouse on Blackwattle Bay is a favourite for corporate lunches and evening romantic dinners – it's a safe bet, how could you go wrong with those views?
…it's a safe bet, how could you go wrong with those views?
Seafood is their specialty and oysters are ordered by most punters from a menu of 15, predominantly from Mid North Coast and South Coast of NSW plus strays from Eyre Peninsula, SA and East Coast of Tassie.
The fish in my pan fried Grong Grong Murray Cod smoked eel, beetroot, horseradish starter is well cooked and soaks in the 'troot sauce. I swallow the $27 plate in a couple of breaths.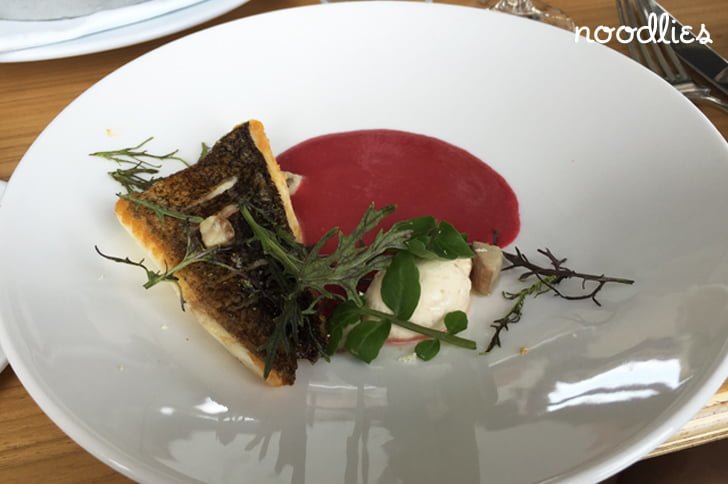 There's a bit of pan fried and roast seafood on the menu, Flathead, John Dory, Yamba Tiger Prawns, Barramundi – all the standards that will have seafood lovers in raptures, though only briefly, we're talking fine dining portions here. Hearty Snapper pie with smoked tomato and mashed potato is probably one of their most popular dishes, probably because it's big enough for two. The pie is $48 but at least you leave with a full belly.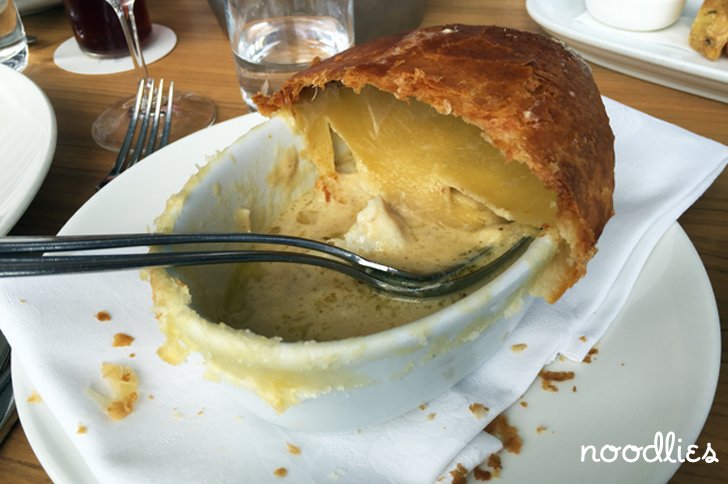 For those who didn't order a pie, dessert is a highlight here. Annoyingly I didn't order the mandarin sorbet custard, basil ash meringues – it's easily the most attractive dish of the day. We all threw dagger looks at the clever colleague (yes, we're at a corporate lunch) who enjoyed the sorbet.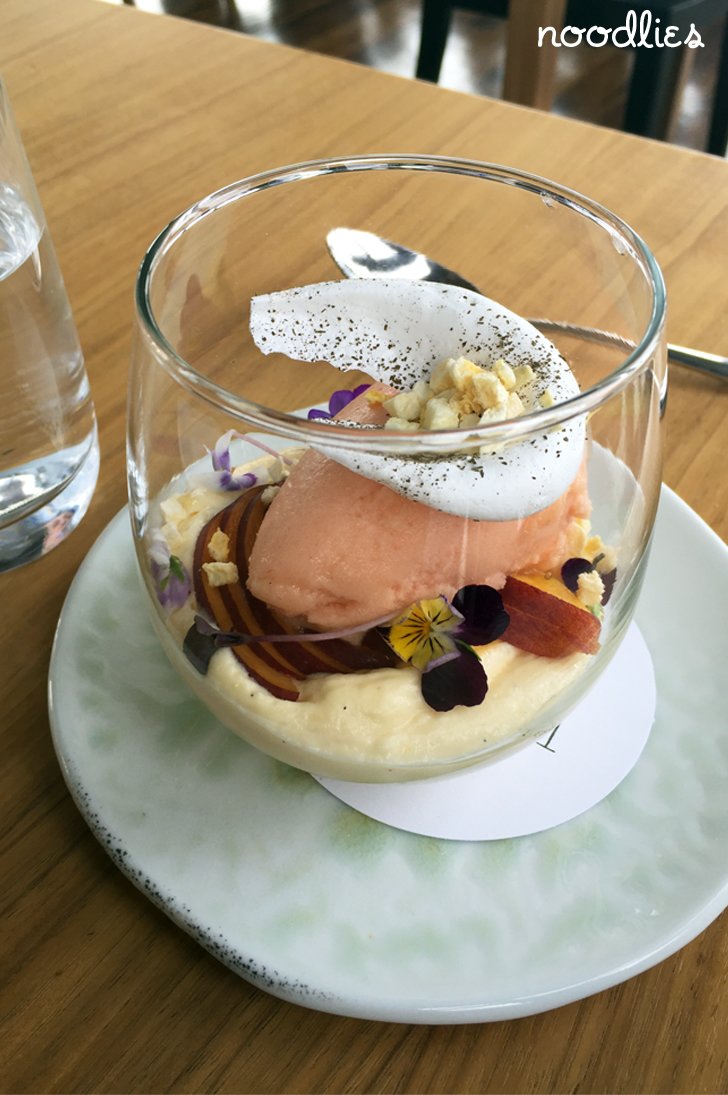 Jealousy aside, after two seafood dishes, my banana souffle peanut milk and milk chocolate ice cream, is probably the perfect finishing touch. Yes, we also had veg sides and thick chips, but for this late lunch, I'm still hungry. The wait is meant to be 20 minutes for souffle but it doesn't seem that long at all. Fluffy, airy, moreish – the use of banana is obvious but doesn't stray into over-the-top territory. Worth the $18 and apparently 20 mins wait.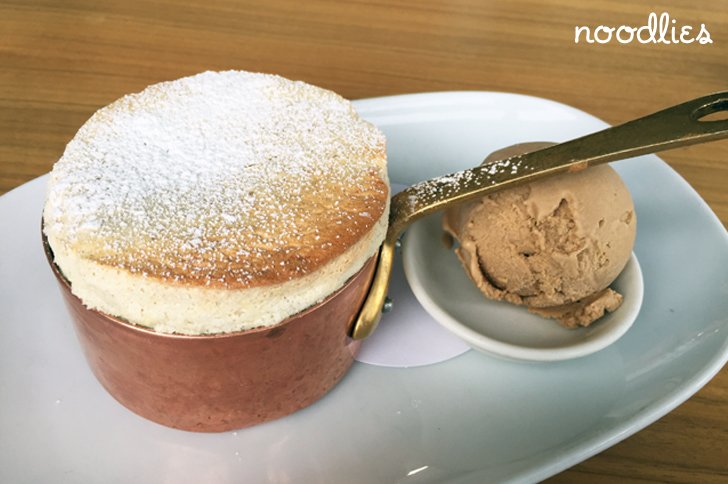 Fine dining with a view. Just make sure you don't leave empty.
Boathouse on Blackwattle Bay
123 Ferry Road, Glebe, NSW
(02) 9518 9011