Akash Pacific Cuisine, Indian-Fijian food in Sydney's south-west.
Putting Liverpool on the foodie map. Noodlies, Sydney food blog returns to this quirky eatery.
This is what noodlies wrote for the last issue of The Sydney Morning Herald's Good Food Under $30 (2014) about Akash Pacific Cuisine:
The decor betrays its traditional coffee shop beginnings – dark wood panelling, booth seating and purple upholstery. That heritage remains on one side of the laminated picture menu: cut sandwiches, burgers and milkshakes. But most come for the Indian favourites displayed on the flip side, like chicken tandoori, vindaloo and korma. Jungly murgi is an aromatic Fijian curry with chicken on the bone. Each dish comes with rice, pappadam, salad and two types of chutney (tamarind is a standout) served on a thali – a compartmented steel plate. Vegetarians can choose from butter dosa, thali or samosa, and the food is Halal.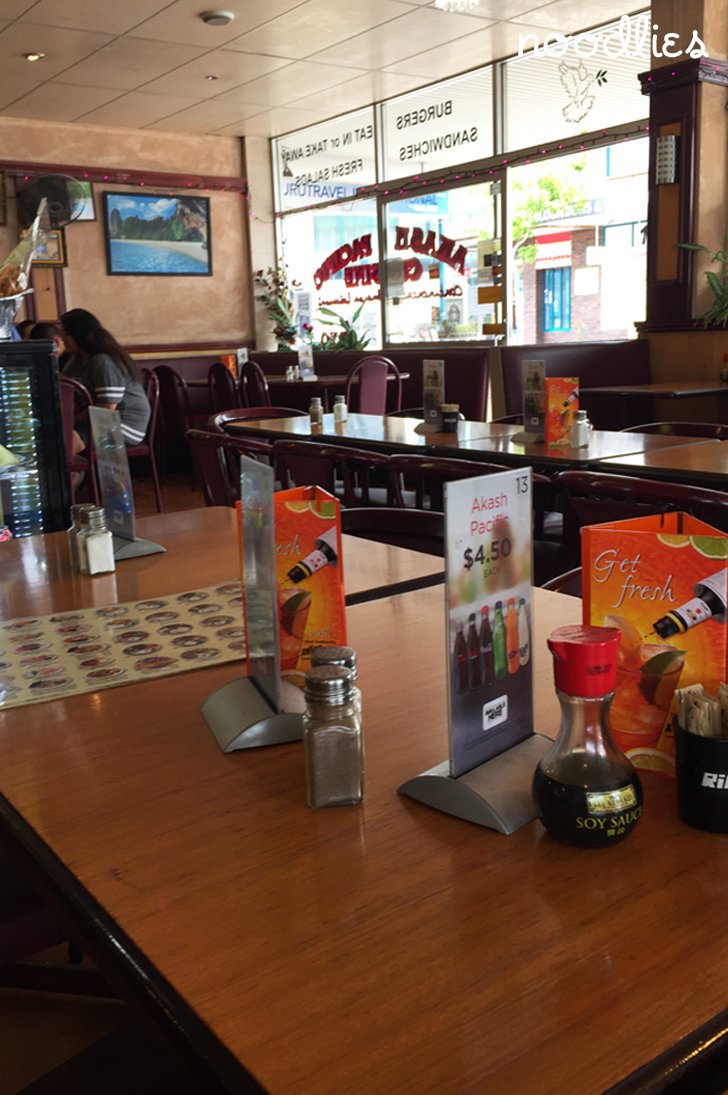 It's good to know more than two years later, not much has changed. Fijian-Indian and western dishes are still on either side of the menu, the only difference is that the laminate is a little more worn out.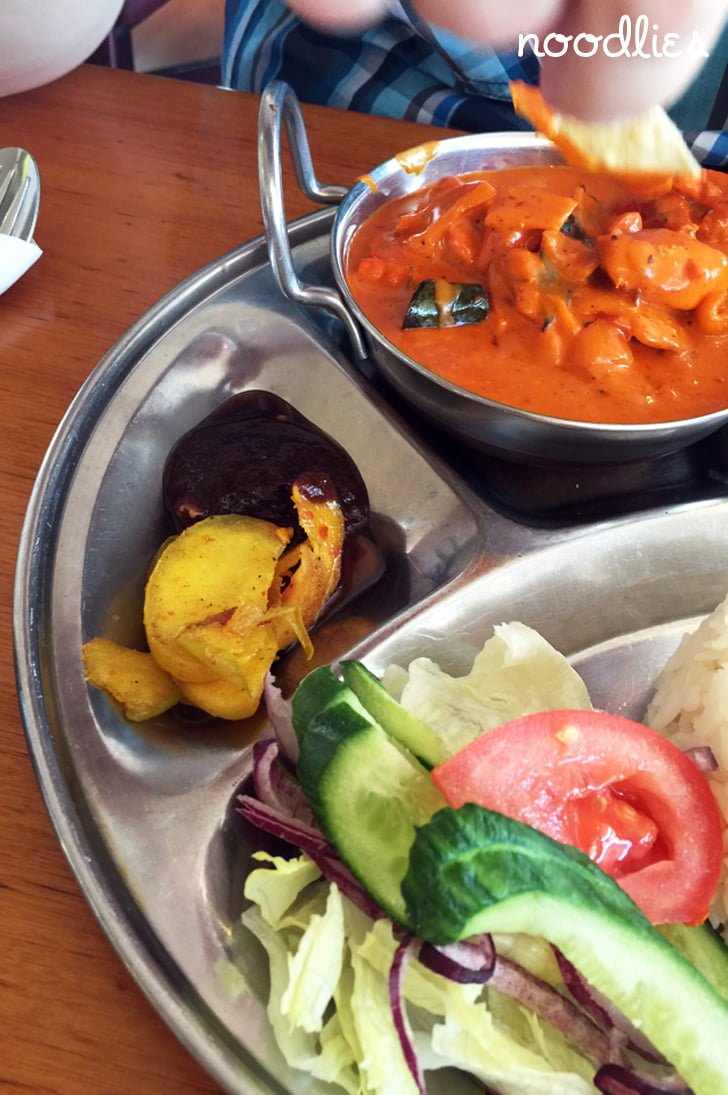 Butter chicken is still the same radioactive colour, still with the same creamy, lightly spiced moreish taste. The thali contains everything including a pappadam, dressing-free salad, tamarind chutney and pickled apple slices, plus rice and a slice of orange to cleanse the palate afterwards.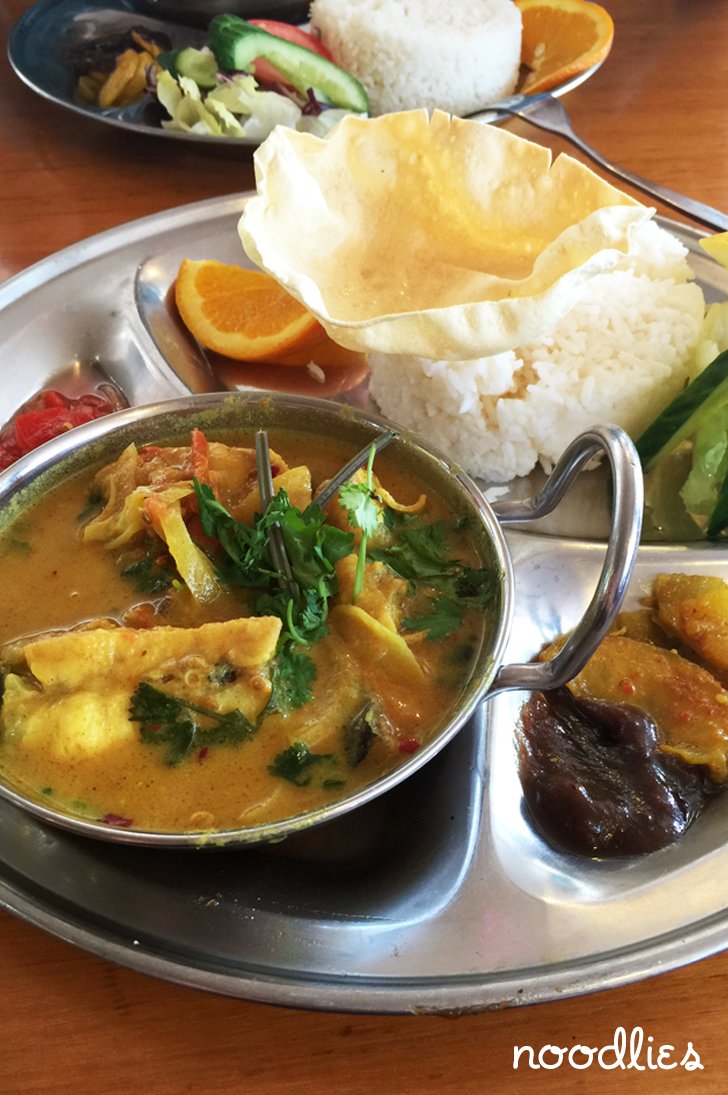 For something a little different, I go the fish curry. I ask for medium heat, though it's really quite mild, so if you're a spicy-fiend, order the hot version. The fish is well cooked absorbing just enough of the curry to flavour but not enough to completely drown out the fish taste.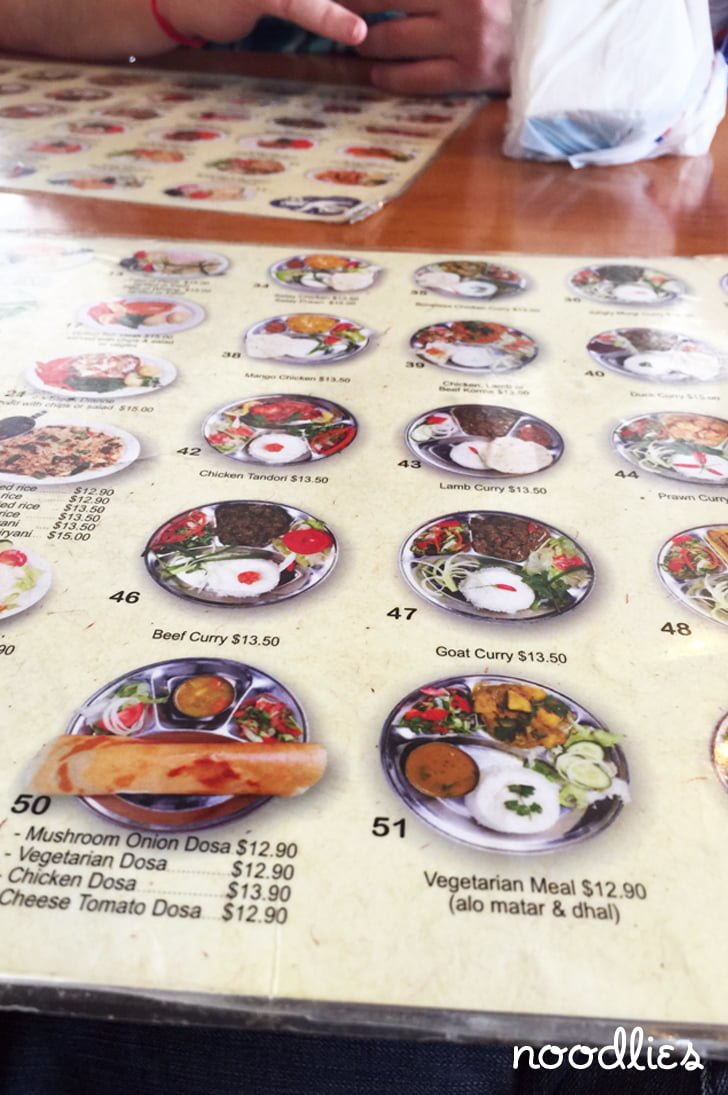 Akash Pacific Cuisine has been around for a decade and a half and the owners look like they're here to stay. Service can be casual, it took a while before anyone emerged from the kitchen – then we noticed a little bell to ring at the counter for service.
The dishes are between $13 – $15, which is decent value. A small bottle of coke, at $4.50, is not.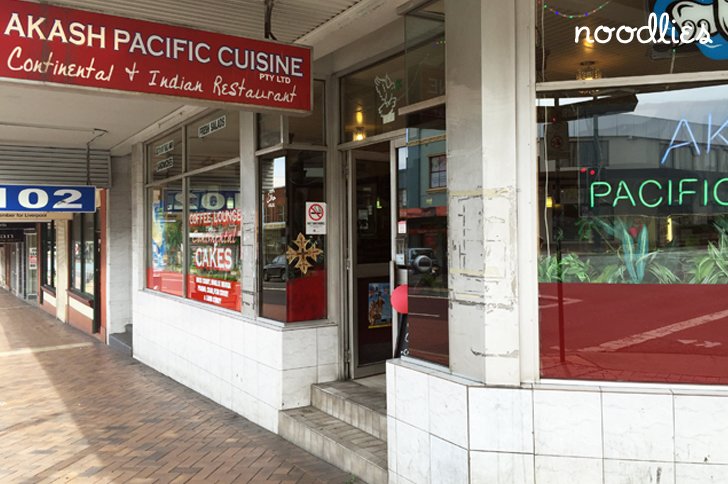 Akash Pacific Cuisine
102 Moore St (cnr Northumberland st), Liverpool NSW
(02) 9601 7297