Muri Korean Restaurant Lidcombe.
Cheap as chips Korean has the locals lining up in 'little Korea'. Noodlies, Sydney food blog comes back for another visit.
Lidcombe is pretty much the undiscovered 'little Korea'. While Eastwood, Sydney CBD, Strathfield, Burwood and to a lesser extent Campsie, are entrenched on the Korean food map, Lidcombe flies nicely under the radar.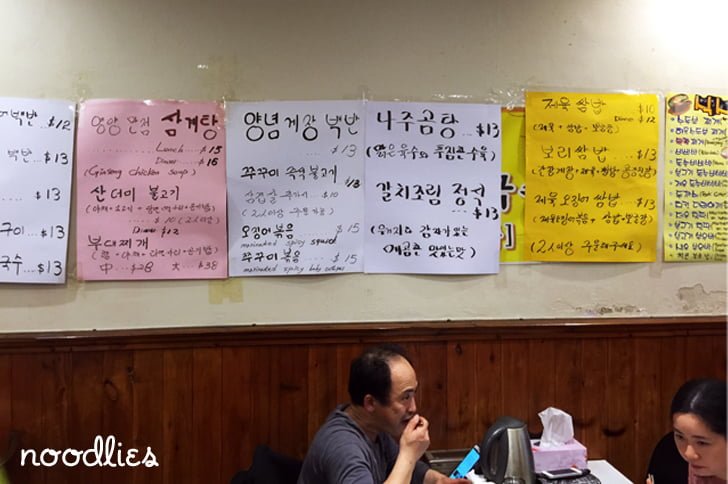 As with most ethnic eateries in Sydney's West, English signage is scarce, don't be put off, staff can be shy but are actually very welcoming. In the 'burbs is where I've found many exciting and wonderful culturally diverse food. Korean food is, um… powerful – the predominant flavours come from garlic (lots), ginger, soy, sesame oil and rich dark pastes made from fermented soybeans and/or chillies. The pickled cabbage kim chi side dish is the most obvious and ubiquitous example; sharp, spicy, sour and pungent, it's also used in much Korean cooking.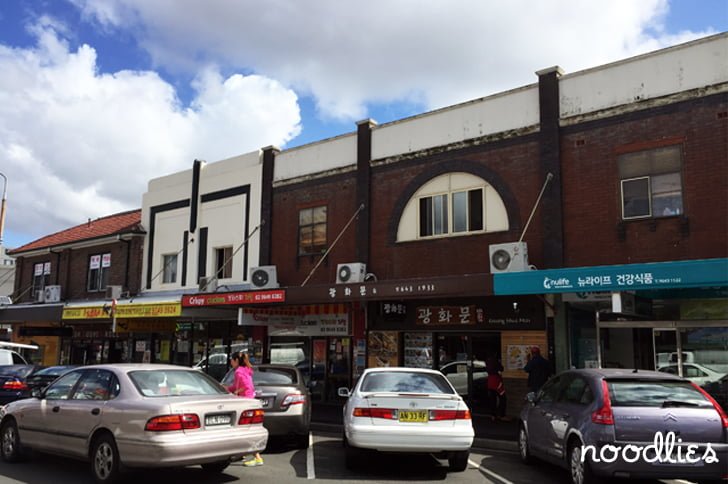 But there's a right side, and a wrong side of Lidcombe for a good Korean experience. Head to the carpark side of Lidcombe for all the action where you'll find a small villagey oasis with a cluster of restaurants, grocery stores and of course, hair dressers. Don't get caught like a tourist on the Dooley's Catholic Club side of the railway tracks.
READ: check out all Lidcombe restaurants covered by noodlies.
Muri Korean restaurant lidcombe, thanks to keen prices and loads of complimentary side dishes, is now one of the most popular in town. Expect to queue most weekends and week night dinners.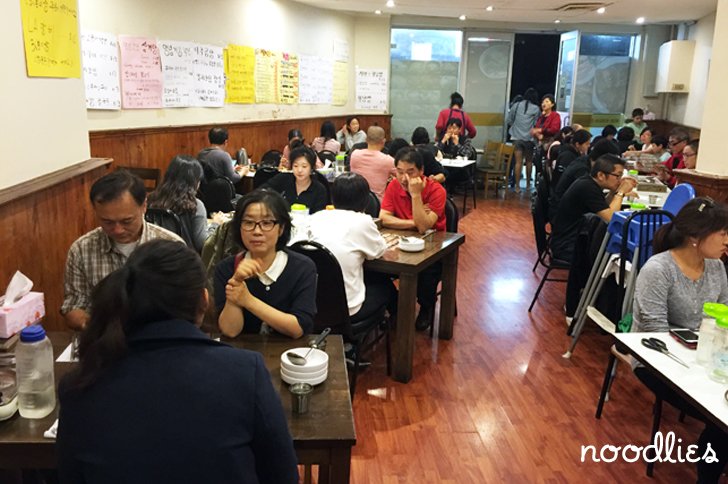 From the outside there's not much to distinguish Muri from other restaurants in this sleepy south-western Sydney suburb. There's a couple of coloured cardboard signs listing selected dishes in English but they're lost in the bewilderingly busy frontage.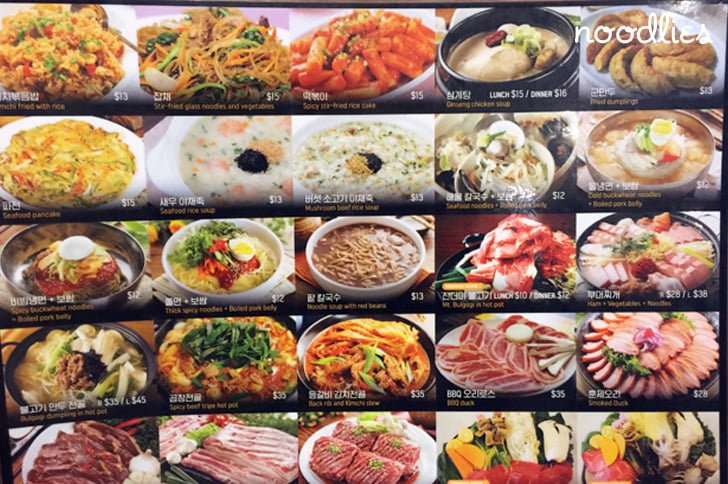 The frontage is narrow but opens up to a surprisingly large space.  The bbq isn't built-in, a portable gas cooker sits on each table,  choose from larger cook-at-the-table meat and vegetable dishes starting from $25, or a range of a-la-carte Korean standards priced between $12-$13 – amazingly each dish comes with a bowl of rice.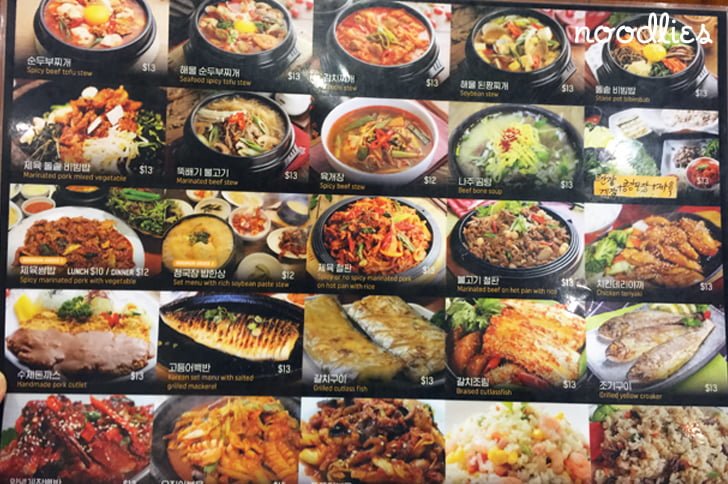 But it's the loads of complimentary sides which makes this place the value choice. In addition to the usual banchan sides dishes today we scored free mini pancakes and an egg dish (below).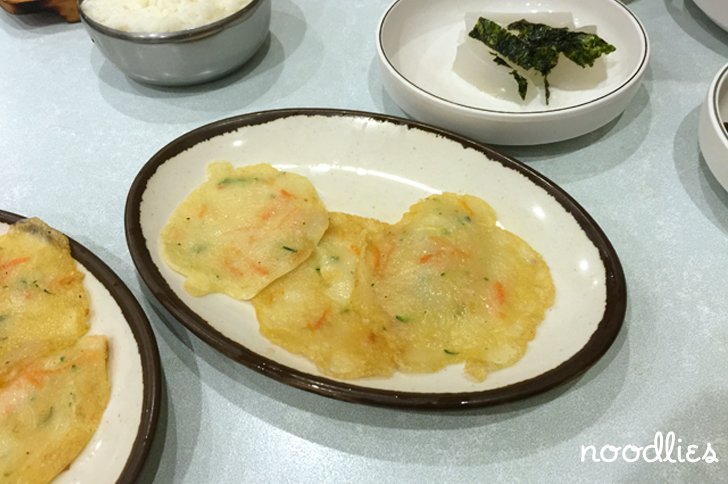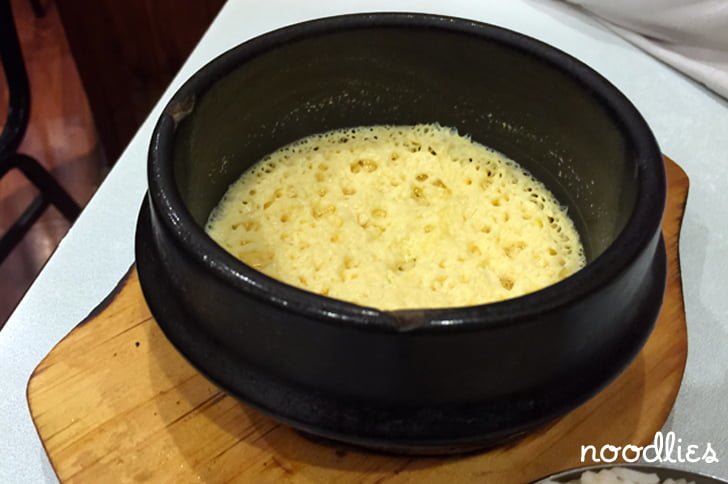 Today the pork and beef dishes come in round, still smokin' sizzling plates (below). Both are pretty oily, the pork pieces also fatty and covered in a rich, slightly chilli marinade. As usual, the beef is on the sweet side, with obvious MSG – you've been warned. Though noodlies and pretty much all of Asia seem fine with MSG… so go figure.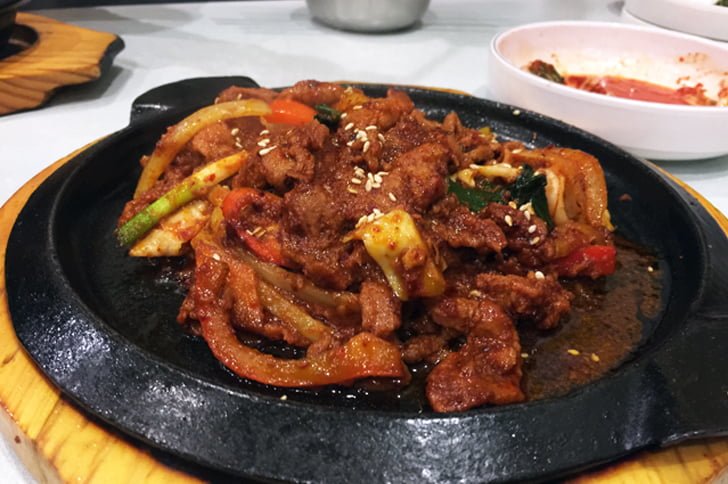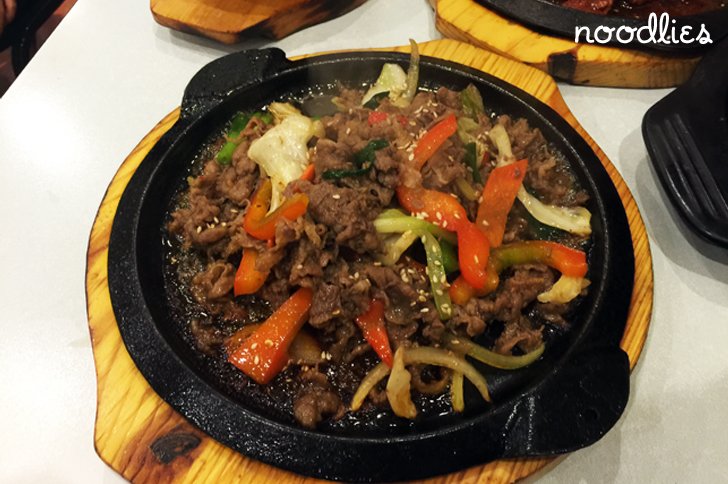 The kim chi soup is face crunching sour at first, with lots of vinegar punch. Be patient, the saltiness will soon come through and you'll get used to it. It's one of noodlies' favourite Korean dishes.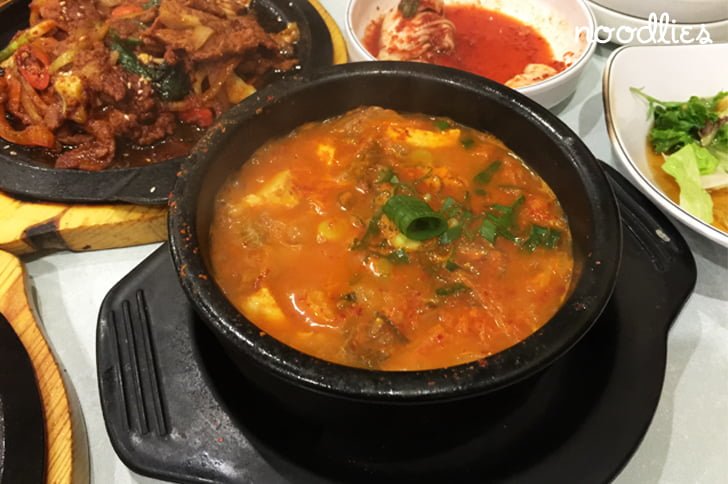 Muri Korean Restaurant isn't necessarily the best korean food you can get in Sydney. But keen prices, fast efficient service and the buzzing atmosphere make this a must-do experience when in Lidcombe. Our meal came to just over $40 – a total bargain, even for the west.
Muri Korean BBQ Restaurant
28 Joseph St, Lidcombe, NSW
(02) 9643 7222