Out of the way, tasty treat
By Thang Ngo
The name doesn't naturally roll off the tongue, it's on a tiny one way lane with a tinier entrance. It's so typical of the relaxed, unfussed Lao attitude that make these gentle people so loveable. Song Fang Khong is one of two discreet Lao/Thai in the lane next to each other. Locals have their favourite, known by their relative position rather than their names, "I like the one of the left" or "nah, I reckon the one on the right is better".
For the record, Song Fang Khong is on the right. Enter and it's cave-like – a small space, low ceiling, dark brick and wood panelled walls with around 10 tables. The already small space is made smaller by a large brick arch which splits the entrance and counter from the dining area. If you think something is a little odd, you're right, it was obviously a pizzeria a long time ago – over a quarter of a century in fact, though the current owners have been here for the past seven. Picture menus plastered at the counter and discreet Lao decorations on the walls combat the Italian vibe – there's also a couple of lucky cats, paws waving to attract customers.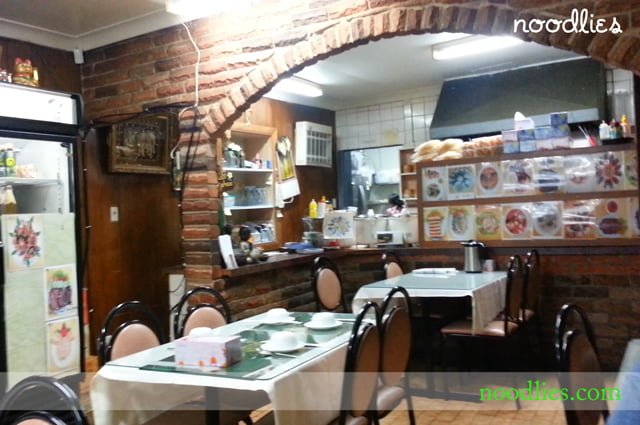 In the kitchen floats a couple of cuddly women in hair nets and bright flower print blouses. You're likely to be greeted by a compact man with short, greying hair. While many other Lao/Thai have gone up market, Song Fang Khong is remaining resolutely cheap-and-cheerful, sure the prices have gone up a little (betrayed by stickers plastered over old prices) – most dishes are $8, with only a very few over $10 mark. Offal, chicken feet, ox tongue, duck eggs and other challenging ingredients are easy to spot on the menu.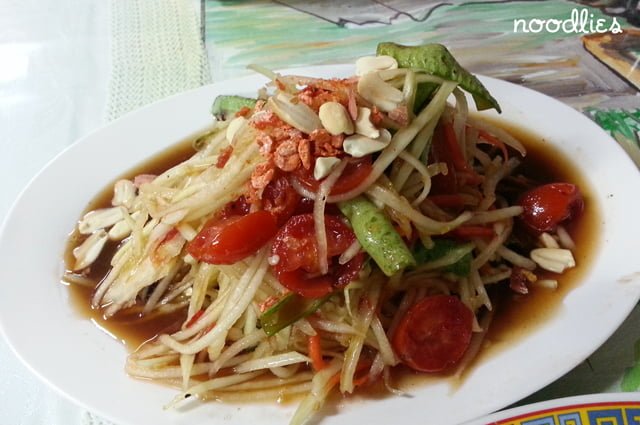 But it's not hard to play safe either, som tum Thai is dark and rich with plenty of fish sauce bite, but also sweet and zesty with plenty of green papaya crunch. It's a steal for $8. Laos style som tum adds shrimp paste. The adventurous might want to sample other salads like spicy ox-entrails, Lao raw beef or crunchy chicken feet.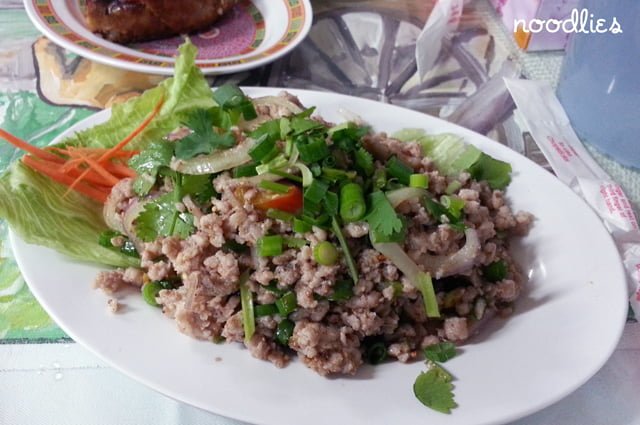 Continuing on the safe options, larb gai (chicken) is fleshy and crunchy, lime juice, shredded fresh mints and chilli help this dish to zing along at a nicely sharp pace.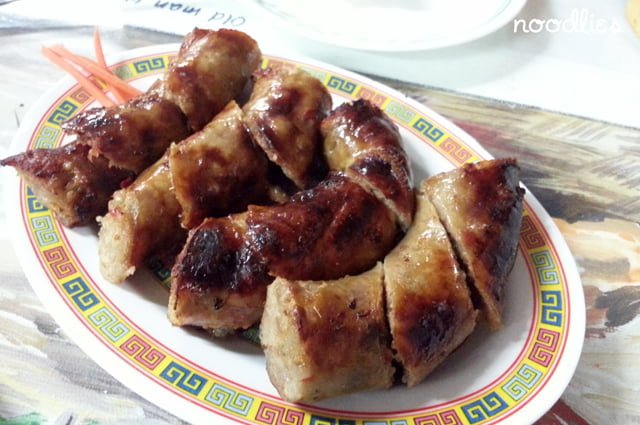 Bite hard and the tight skin will burst to reveal fatty, moist pork mince that's highly spiced with garlic and lemongrass. Dip them into a light chilli sauce for full effect. These Lao sausages are a must-order.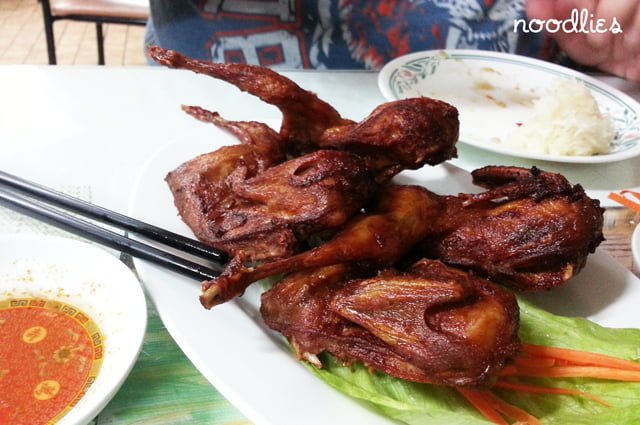 At $11, the quail is one of the pricier items on the bargainous menu. Two quails are halved and deep fried until the skin is dark, almost burnt and uber-crispy, inside the flesh is dry and well-cooked. It's a satisfying feed, definitely meant for grabbing with hands and gnawing with hungry mouths. Dip in salt and pepper lemon dipping sauce for more flavour and moisture.
Song Fang Khong's name isn't catchy, it's hard to find and the small, cave-like interior is anything but flash. But this is honest, take-it-or-leave-it authentic fare devoid of pretension and sweetened with bargain basement prices and it's own unique, humble charm.
Song Fang Khong
7 Anzac Ave, Fairfield
(02) 9728 4552