Xiao's Noodle Bar. Go for the food, forgive them for the service – tweet this.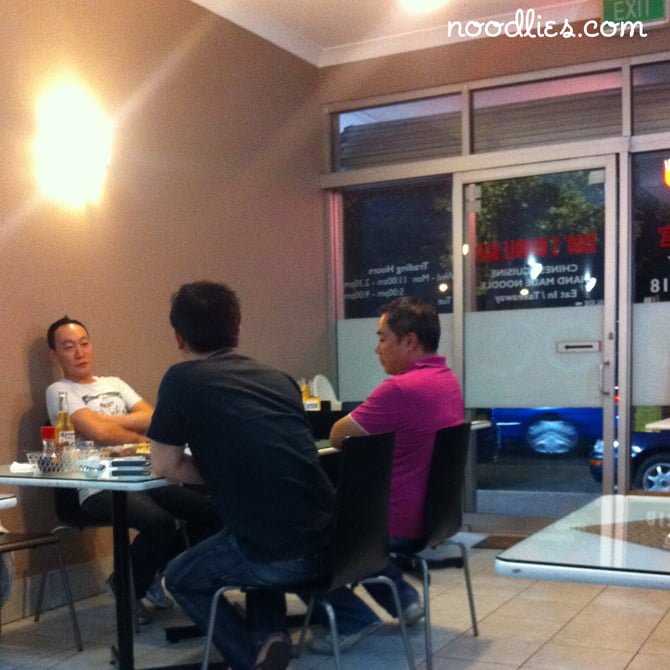 Xiao's noodle bar is a newish eatery on the site that was formerly a Thai/Lao place and before that the Bollywood Chinese restaurant.  It's next door to Al-Dhiaffah Al-Iraqi Restaurant. It's a small shop that fits six tables, tonight three are occupied, which is pretty good going given the record of this site.
The customers are all Chinese, and you know it because sound echos rather too effectively here.  The decor isn't flash, stark and utilitarian would be a better description.  The owners seem to be a husband and wife team, she mainly cooks and he makes a mostly unsuccessful attempt at front of house, so unsuccessful that she often has to come out.
Tonight he is in a plain white t shirt, particularly unflattering pair of loose dark sports shorts and black socks and shoes which draws attention to his pale, skinny legs.
Xiao's menu contains many dishes from the Xinjiang (north-west) autonomous region of China, where Uyghur food comes from – a current food fascination of mine.  The menu seems right for a place of this size, cold salads, dumplings, hand made noodles – more fried than soups.
It takes a little time to place my order, he seems to be overly pre-occupied with something in the freezer located in front of house.  Eventually, I get her attention and she takes my order.I go for the handmade noodles with lamb and seaweed mushroom, seems pointless going to places that serve handmade noodles without trying some!
When the dish comes out, it's a pleasant surprise.  The serving is generous and pipping hot. The noodles are thinner than I'm used to, but doesn't detract from the starchy deliciousness. There's a wide range of vegetables in the topping, particularly noticeable are capsicum and large pieces of seaweed mushroom. The lamb is sliced thinly and tender.  Overall the dish is tasty without the strong cumin and pepper flavours often associated with north western Chinese.  It's certainly more accessible than similar places.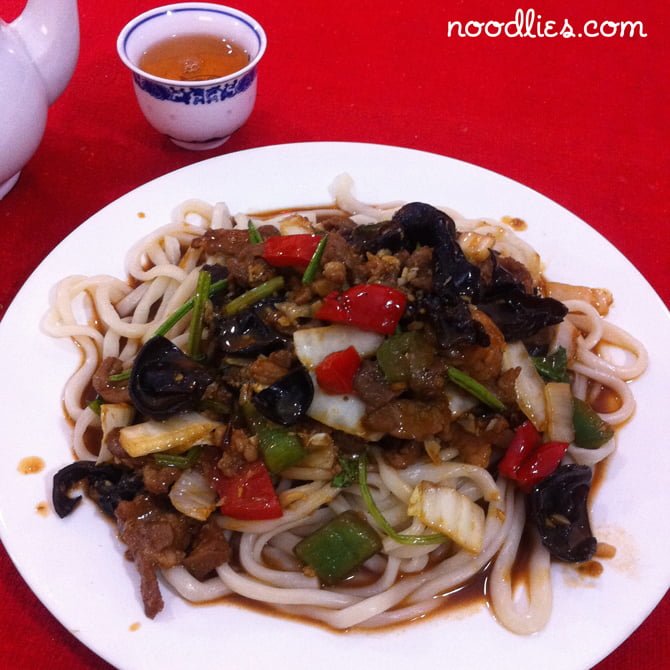 Xiao's Noodle Bar. Go for the food, forgive them for the service – tweet this.
Xiao's Noodle Bar
11 The Crescent Fairfield
8764 0518