The blue and green neon lights cast a zany carnival hue over this restaurant an effect ably supported by plastic lime green coconut trees and other miscellaneous brightly coloured plastic fruit.  Even the tv set seem to emit a neon shade over the customers.
These wonderful colours were carried through to the plates and table setting.  They all combine to generate an unreal light filter over the food.  It might all sound a little odd, but this is one of my favourite Vietnamese restaurants.  There's no pretension here and the locals must like it, because the place is regularly full.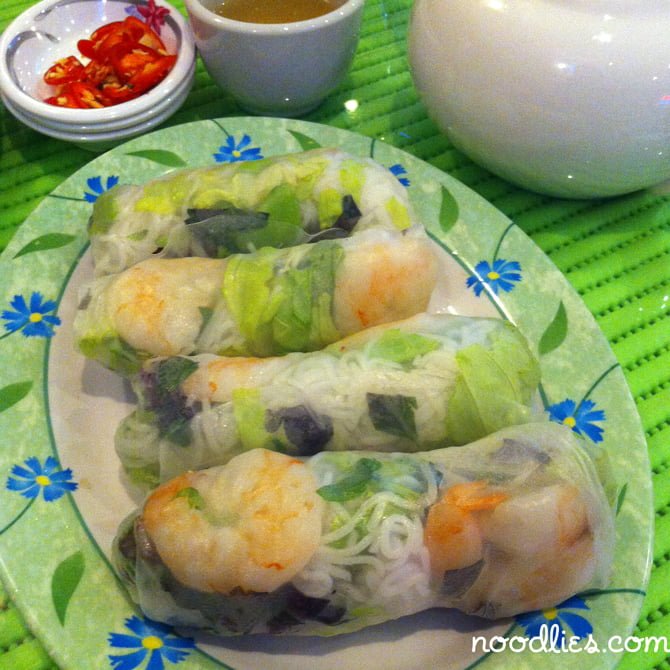 We order goi cuon (Vietnamese fresh rolls) because the last time I had it, the rolls were so unsatisfying.  Mercifully Thanh Mai's were good, sure they weren't rolled quite as evenly as they should, but there was a good variety of mint and the hoi sin sauce had plenty of flavour.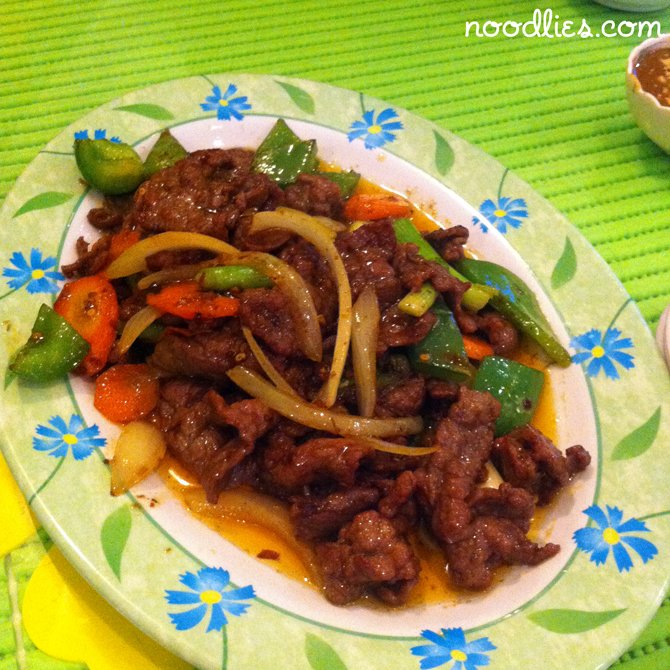 Our Satay beef was less successful, a slight satay tang, but overall lacking flavour and variety of tastes given the plate consisted mainly of the beef.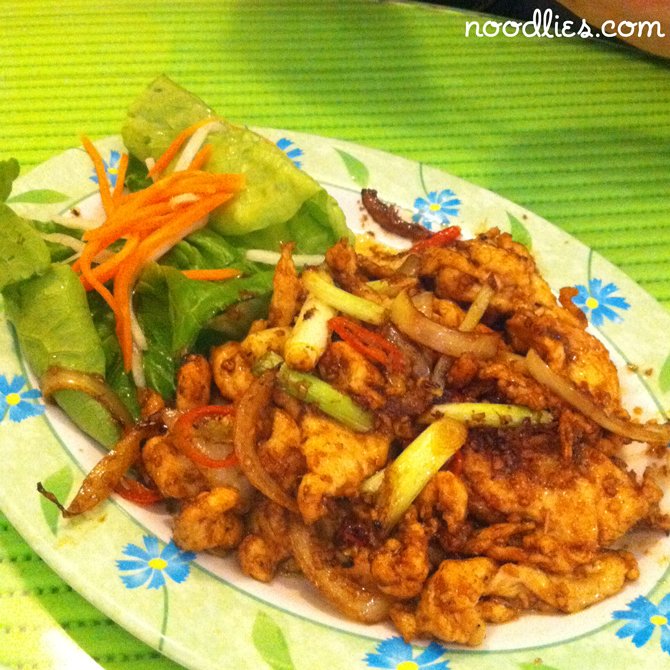 It's a different story for the lemongrass chicken; bouncing with flavour, there's a discernible saltines and slight pungency that could have come from prawn paste or strong fish sauce.  It really did lift the chicken.  The side salad was a good balancer to the strong flavours.
I think that's why I like Thanh Mai; it's honest, homestyle cooking.  And because of the loyal, predominantly Vietnamese customer base, they don't feel the need to compromise – on the authenticity of the food… or the decor.
Thanh Mai Vietnamese Restaurant
252 Canley Vale Rd, Canley Heights
(02) 9726 6883