Vodka High Tea. Say What?!
Noodlies, Sydney food blog checks out this Eastern European twist on a traditional favourite.
For Anna, the seventh Duchess of Bedford, life in the 17th century could get pesky. Back then, the main evening meal was served fashionably late at around eight o'clock. By late afternoon, the poor Duchess would complain of "having that sinking feeling". The solution was a pot a tea and a light snack, taken privately in her boudoir. It quickly developed into a habit and she began to invite other ladies to join her. It became a formal event and the ladies dressed up accordingly. And so, High Tea came to being, or so the story goes.
LISTEN: Noodlies talks about Vodka high tea on Radio 2SER
Traditional afternoon tea consisted of a selection of sandwiches, yes, including thinly sliced cucumber sandwiches, scones served with clotted cream, as well as cakes and pastries.  These dainty deliciousness were washed down with tea grown in India or Ceylon.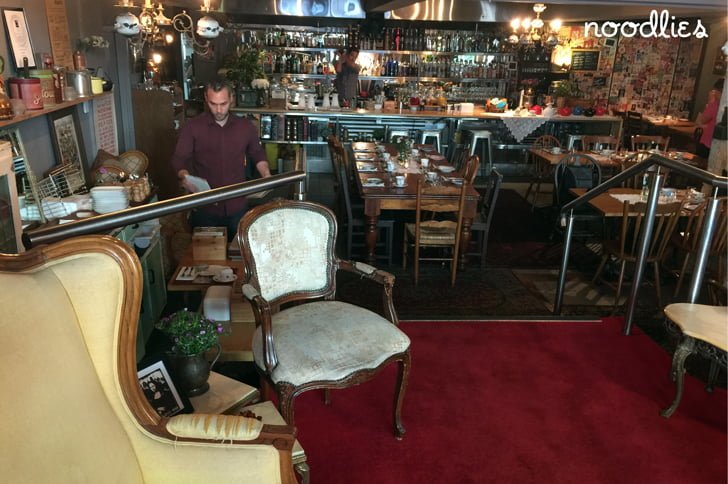 Food Society has given that quaint English tradition an Eastern European twist, or is that vodka breath? Actually, it's a whole makeover. Step inside and it feels like a cosy, albeit cavenous, Polish grandma's kitchen. It's got that busy, but lived in niceness, complete with garden picked flowers, well-worn chairs, doilies and knitted tea cosies.
Here, grandma's cucumber sandwich has a twist and there's no scones or cream. She serves tea as well as a stiff vodka or four…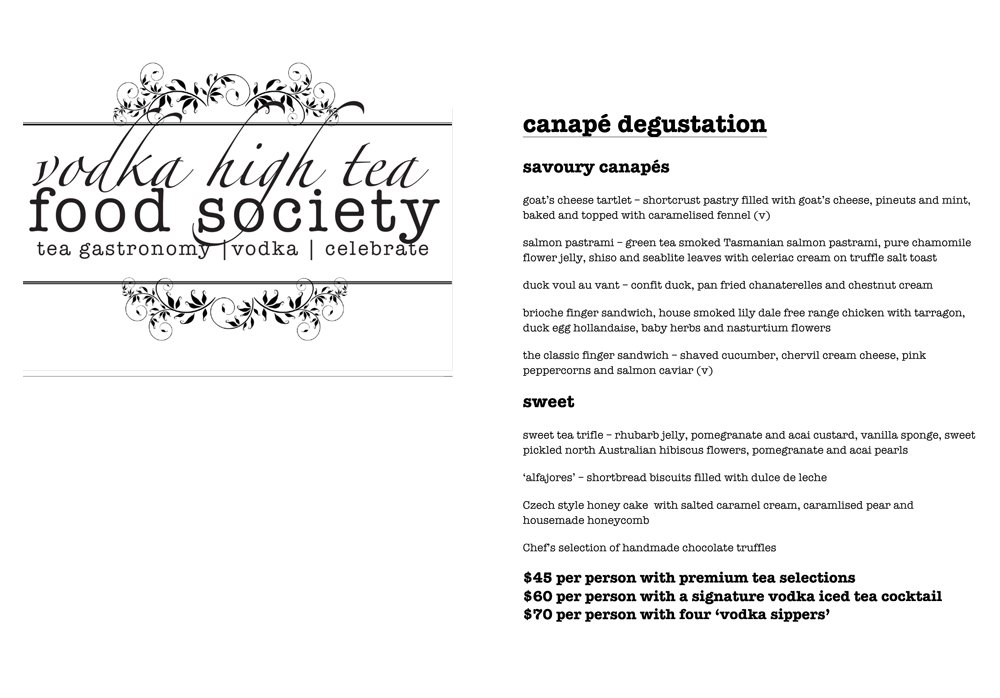 As you can see in the menu above, you can go with a signature vodka iced tea cocktail, or the four vodka sippers; four different vodka shots which come out progressively. I go the sippers.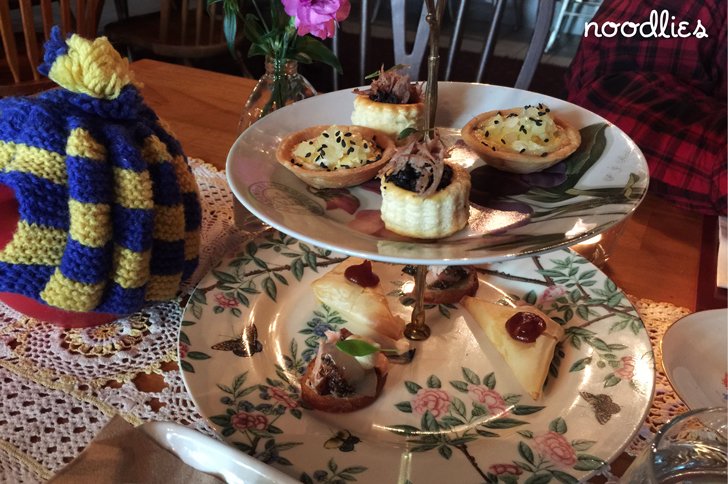 The food is delivered in three elegant stages. The first is a two tiered arrangement with four dainty savouries. My favourite is the the blast from the past, duck voui au vant – confit duck and chestnut cream. On a cold autumn afternoon, these delights went down particularly well with my first shot; a Polish vodka with hints of orange bitters.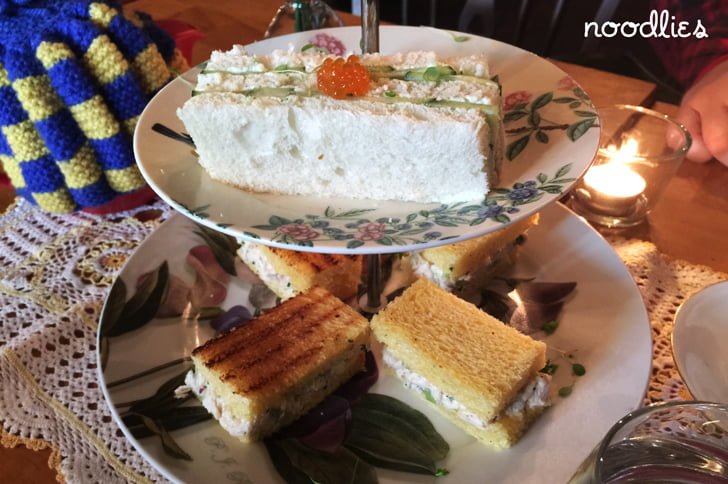 Next is a range of finger sandwiches including brioche with house smoked free range chicken and, my favourite, shaved cucumber with a salmon caviar zest. The second shot is a US vodka with cucumber.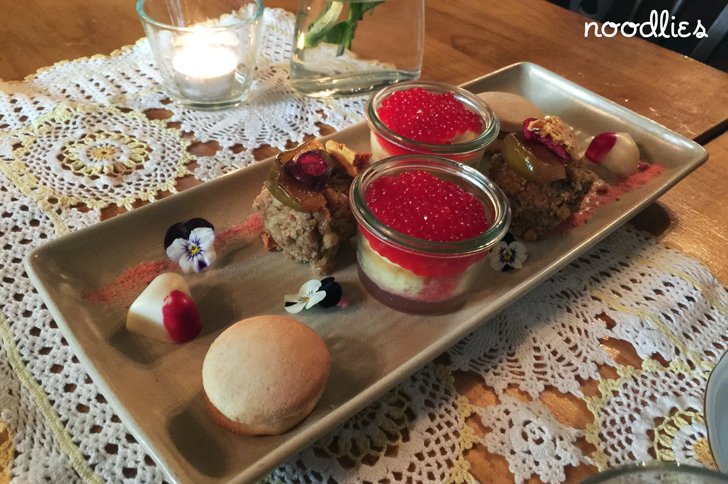 The sweet ending is a sight to behold. It's hard to pick a favourite for these handsome looking desserts. The sweet tea trifle with rhubarb jelly topped with pomegranate and acai pearls is the best looker. But the Czech style honey cake with salted caramel cream and caramelised pear  gets my vote – it's moreish and highly addictive. My third shot is another Polish vodka, this one is honey flavoured, though it's not as sweet as it sounds. And after a short break, my final shot arrives – a South African caramel vodka – a warm way to end the high tea.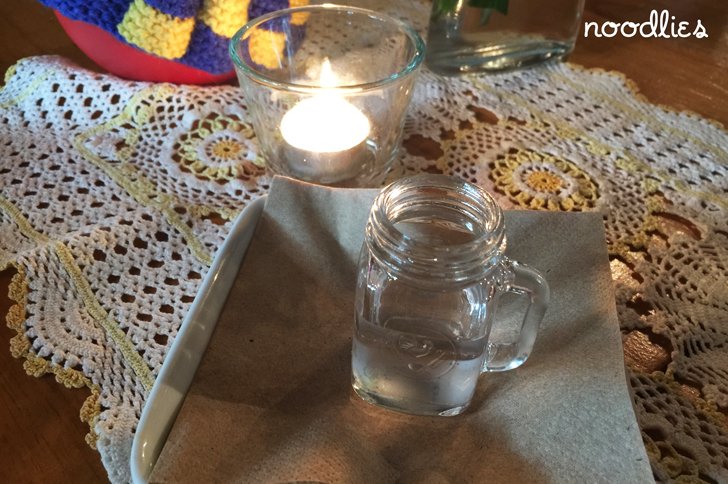 If you're looking for a different take on high tea, then vodka high tea is worth checking out and Food Society is a cosy environment to enjoy some delightful treats. With winter coming, I recommend the vodka sippers option. You'll leave warm and satisfied.
Vodka high tea is only available Saturdays from 11.30am. Bookings are recommended.
Follow me on instagram for more food recommendations @thangngo.
Food Society, Restaurant & Bar
91 Riley, Darlinghurst
(02) 8090 3462
Noodlies, Sydney food blog dined as a guest of the lovely folks at Food Society. All opinions contained in this post are noodlies' own and consistent with noodlies' published editorial guidelines as outlined in the code of ethics.