Noodlies, Sydney food blog contributor, Evie Chataway devises Eurovision party recipes inspired by her favourite (and frequently terrible) songs. 
Let me put it out there – I LOVE Eurovision. Since I was a kid growing up in the UK, I've loved the outrageous outfits, energetic choreography, wry commentary and often bizarre lyrics. As I got older, Eurovision meant the chance for a good old shindig. For a Eurovision party, everyone is given a country to support, and you come to the party dressed in a suitably patriotic outfit, and bring substance from the region.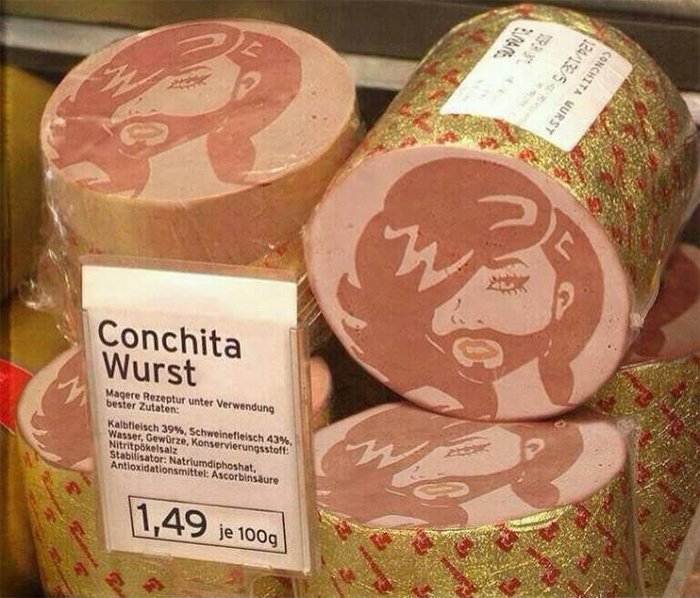 By sustenance I mainly mean alcohol. Eurovision is the ideal time for clearing out the drinks cabinet of any of those holiday spirits which seem so delicious when sipped in the sunshine, but once back home tend to gather dust. Except that is, for when Eurovision comes around, then the weird and wonderful alcohol from around Europe is broken out and tried in various drinking games.
Quick tip for you – don't do the "every time they sing 'la' you have to take a shot" – you'll end up with liver failure.
When I got to Australia I thought I'd be missing out on the Eurovision fun. So I was delighted to get here and find that the wonderful SBS covered the entire event. I've grown to love Julia Zemiro and Sam Pang presenting. They seem to get the 'joke' of the whole occasion.
Eurovision is a celebratory thing, it should never be taken too seriously. But this year things have got serious. Because Australia is in the Eurovision. IT'S IN THE BLOODY EUROVISION WITH A SECURED PLACE IN THE GRAND FINAL! I was so excited when I heard this I was almost sick.
I'll be honest, I was lobbying for Bob Downe to be the Aussie representative, but we've got Guy Sebastian instead. Fair enough – Guy Sebastian for the win.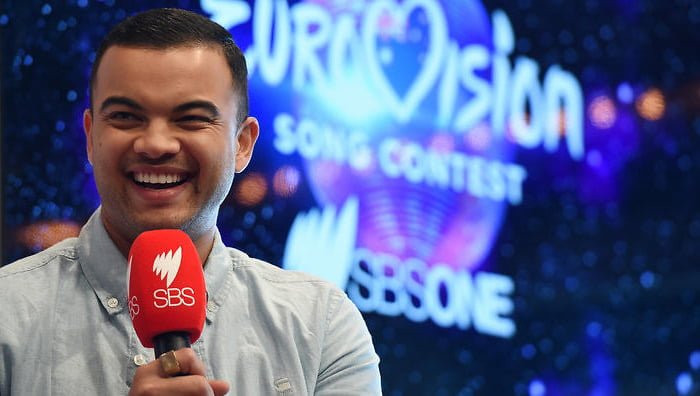 There are loads of great Eurovision inspired recipes out there. One of the fun things about throwing a Eurovision party is finding new recipes and ingredients and trying them out, or hunting down fab specialist shops to try countries' special delicacies. Hell, even a trip to Ikea for Swedish pickled herring adds to the fun of the occasion.
But for this Eurovision, I've decided to something a little different. I'm basing my Eurovision food choices on some of my favourite songs from Eurovision. Just a quick disclaimer though, just because it's a favourite doesn't mean it's any good – in fact it's almost guaranteed to mean it is terrible.
Boom Bang a Bang Chicken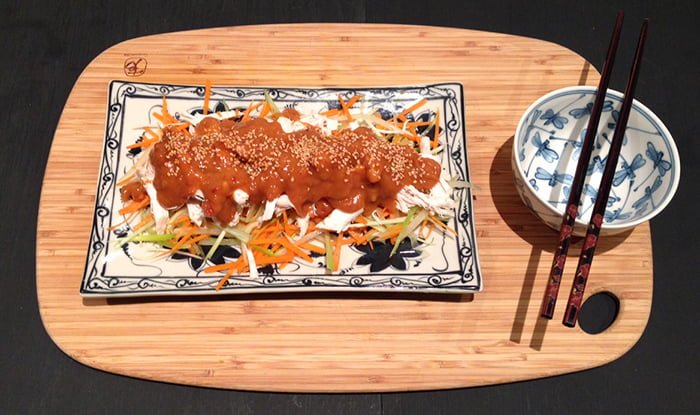 This dish is inspired by Lulu's 1972 win for the United Kingdom with 'Boom Bang a Bang'. The Boom Bang a Bang chicken dish is a twist on a recipe for Bang Bang Chicken from The Ivy restaurant in London.
[youtube http://www.youtube.com/watch?v=LAexSMVOK5o&w=560&h=315]
The twist is an extra hit of chilli flavour, to give it that extra 'Boom'. Like pint sized singer Lulu, it looks pretty innocent but packs a bit of a punch.
Bucks Fizz Remixed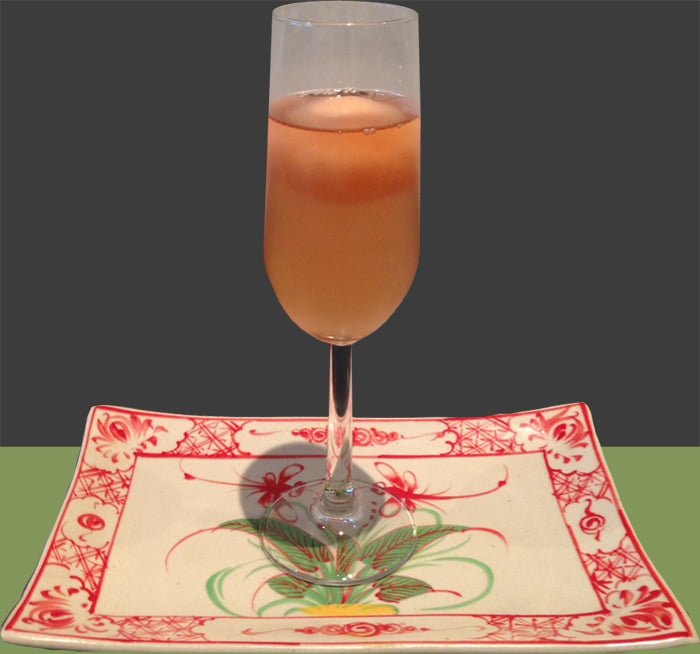 I'm sorry if this seems biased, I'm originally from the UK so obviously some of my homeland 'greats' do stick in my mind, one being the United Kingdom's 1981 entry by Buck's Fizz, 'Making Your Mind Up'. It's pure Eurovision. It's colourful, it has dodgy lyrics (I cite 'don't let your indecision, take you from behind'), and it has a gimmick outfit for the ladies (if you're a Eurovision newbie check it out at 2.31 in the video).
[youtube http://www.youtube.com/watch?v=boEph_ic-NM&w=420&h=315]
If this was a true dedication to the band and their Eurovision triumph, it would be made with artificially flavoured orange squash and Passion Pop.
But we deserve better than that Eurovision lovers. Australia is involved in this competition this year, it's time to show them how it's done.
Instead of the traditional Champagne mixed with orange juice, this recipe features homemade blood orange and gin sorbet dropped into a glass of perfectly chilled Aussie sparkling wine.
Cheesey Turkey Meatballs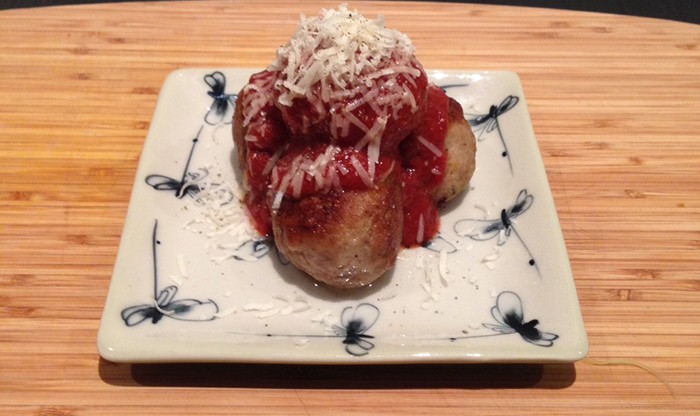 Ireland is the record holder of Eurovision with an outstanding seven wins, not that you'd know it in recent times. There could be a reason it has let Jedward represent the country for the last couple of years, it could be that Ireland don't want to win. It costs a fortune to put on the event. This might also explain their 2008 entry, Dustin the Turkey.
[youtube http://www.youtube.com/watch?v=GfuJaf6IBpk&w=420&h=315]
I loved Dustin, his song 'Irelande Douze Pointe' was a massive pee take of the whole Eurovision event, it was silly, it was fun, it was mad, it didn't make it past the semi-finals.
So Dustin got the chop, but he did not not live in vain, he went on to make these cheesy turkey meatballs. I'm sure it's what he would have wanted.
Russian Black Bread with Tassie Salmon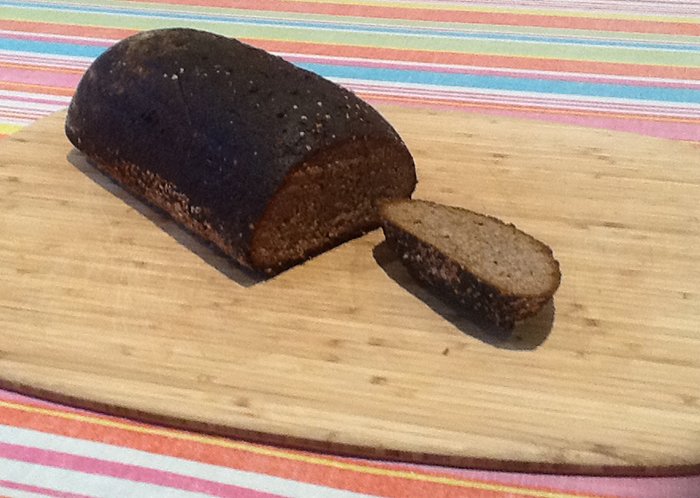 Ah the sweet old babushkas! Buranovskiye Babushki (translation, The Grannies from Buranovo) came second place for Russia in the 2013 Eurovision (the winner was Azerbaijan). It wasn't the first time these ladies had represented Russia.
Previously the ladies had entered with their snappily named song 'Very Long Birch Bark And How To Turn It Into A Turban'.
You remember that one, bet you're humming it right now, it's your earworm for the day. Their 2013 entry however was 'A Party for Everybody' and these young at heart ladies not only had the moves but were  also putting baked goods into a giant oven while on stage!
[youtube http://www.youtube.com/watch?v=BgUstrmJzyc&w=560&h=315]
The one thing I know these grandmothers would make very well is Russian black bread. Gutsy, fragrant, and great for soaking up vodka, it's the perfect addition to a Eurovision party platter. I do make bread at home quite regularly, but for this I decided to leave it to the experts.
Hidden in the centre of the CBD just opposite the Capital Theatre is a small but perfectly formed deli called Cyril's. Just one visit to this store and you'll be able to cater for your entire Eurovision party. It's stuffed full of all kinds of delicacies, including Russian black bread.
Teamed with some Tassie smoked salmon (I'm all about flying the flag for Aus this Eurovision), you have a match made in heaven.
Cyrils Fine Foods, 181 Hay St, Sydney 2000
Australia for the win?
So will Guy Sebastian be victorious this Eurovision? I think he could just do it – it's certainly better than the UK Eurovision entry 'Still In Love With You' by Electro Velvet, which is sort of a dance version of the Charleston.  There's a 'Great Gatsby' air about it (only missing the 'en vogue' boat by a good year), and it is very Eurovision.
When I first heard the UK entry I thought 'hmm, catchy I guess, but it reminds me of something'. Someone on twitter pointed out it sounded like an 80s TV advert for Birdseye Potato Waffles.
Don't take my word for it – check it out yourself.
[youtube http://www.youtube.com/watch?v=s6r1tUhl1cQ&w=560&h=315]
SPOT THE DIFFERENCE?
[youtube http://www.youtube.com/watch?v=Je3UGI1jMP8&w=420&h=315]
So I'm cheering for Guy all the way this year. If you get really bored, check out the free Eurovision bingo card we've got for you to download. Print it out, and along with some cracking food and a few tipples, you've got the perfect evening lined up to cheer Aus to victory. GO THE SEBASTIAN!