Love Indian and Sri Lankan food? Do you want to try everything on the menu?
That's noodlies, Sydney food blog's dilmena – we're a hungry two-some that want to sample everything on the menu. A recommendation by a Sri Lankan-Aussie friend solved this problem, deliciously.
At first Sun Rise Indian & Sri Lankan Restaurant might be a little daunting. The menu board is chockers with the greatest hits – curries, naan, tandoori and more – each with multiple options.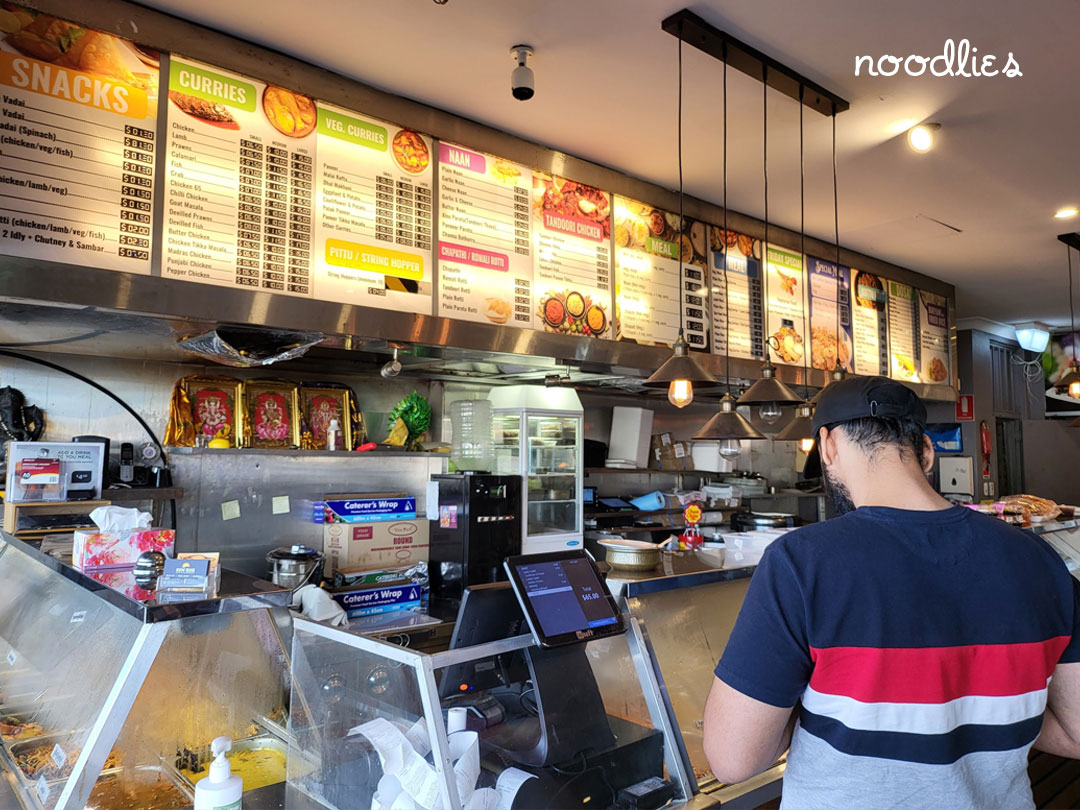 There are 16 mouth-watering curry options, for example, everything from standards like butter chicken, lamb through to intriguing crab, calamari and goat. Yes, crab, shell, claws and all -surely that's worth a visit alone (see below top right). Noodlies had two of the options below; fish curry had generous steak-cut fish and chicken liver was surprisingly dense and filling.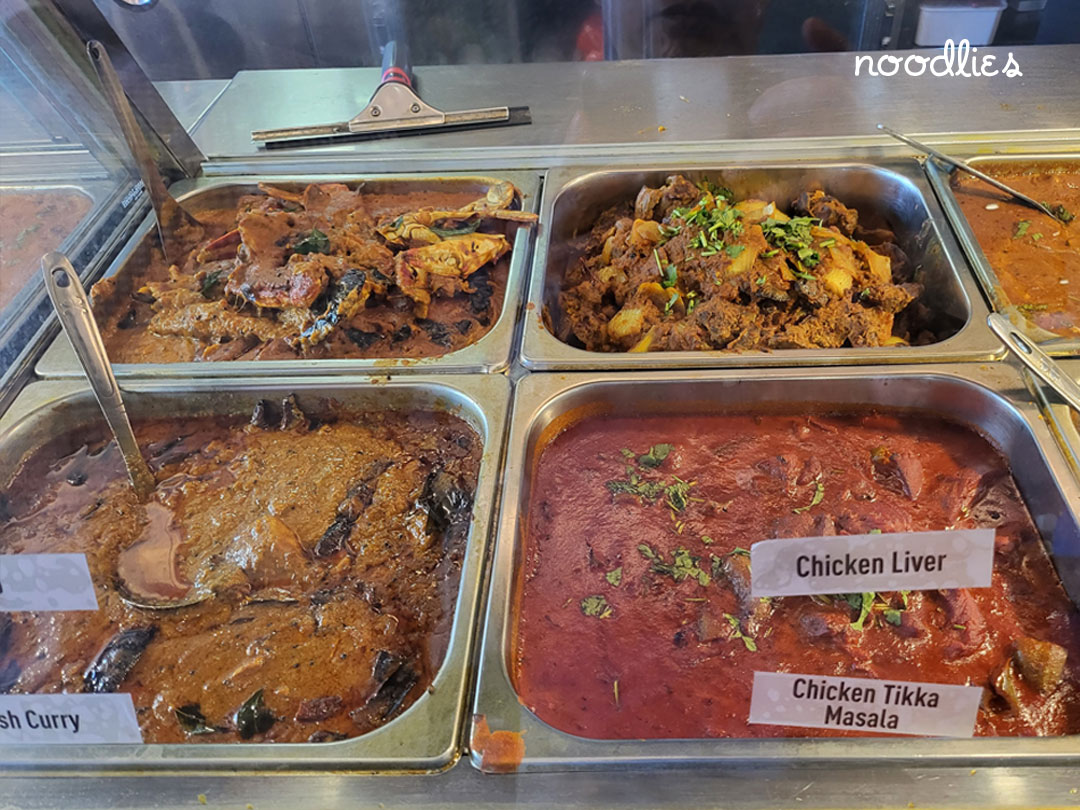 That's the beauty of Sun Rise, while there is an eyeful on the menu board, just let your eyes to the walking – everything is displayed in front of you, clearly labelled and alluringly lit in a golden glow. All you need to do is decide if you want one, two, three or four choices with your rice. It's that simple. Just point and shoot!
Fancy butter chicken and lamb curry? Why not have both?! Y0u can at Sun Rise.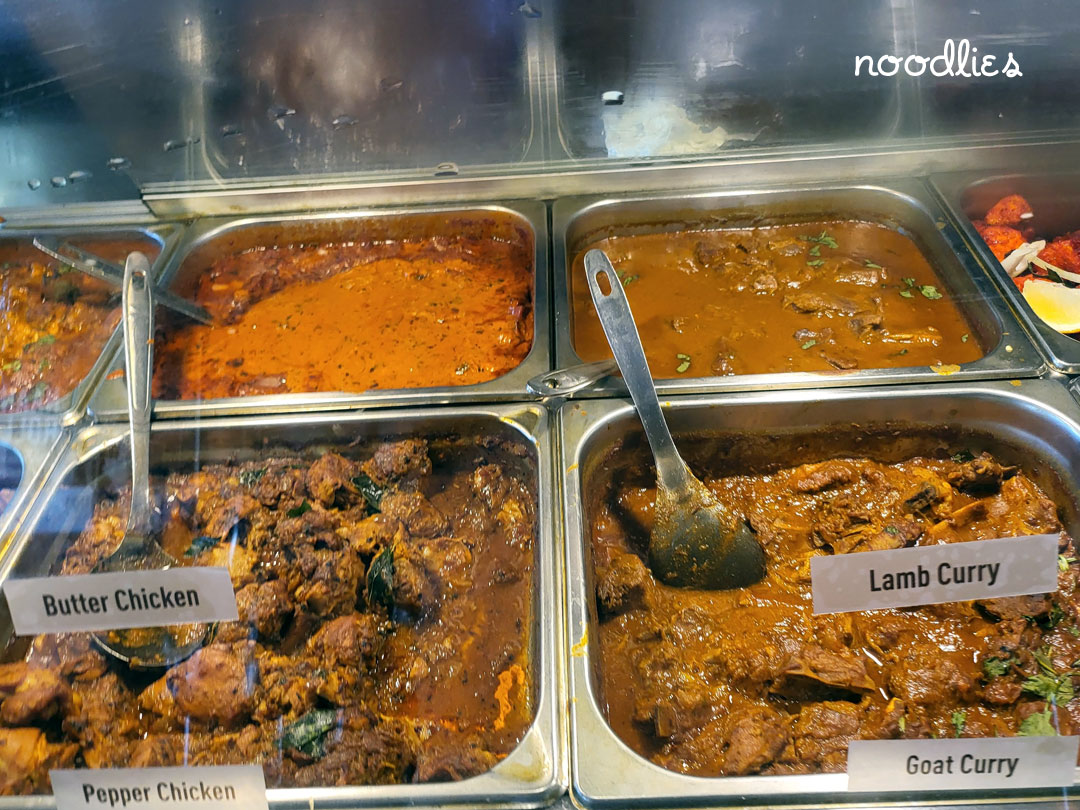 Don't fancy plain basmati rice? Upgrade to hearty goat biriyani. Here, you can have your cake and eat it too.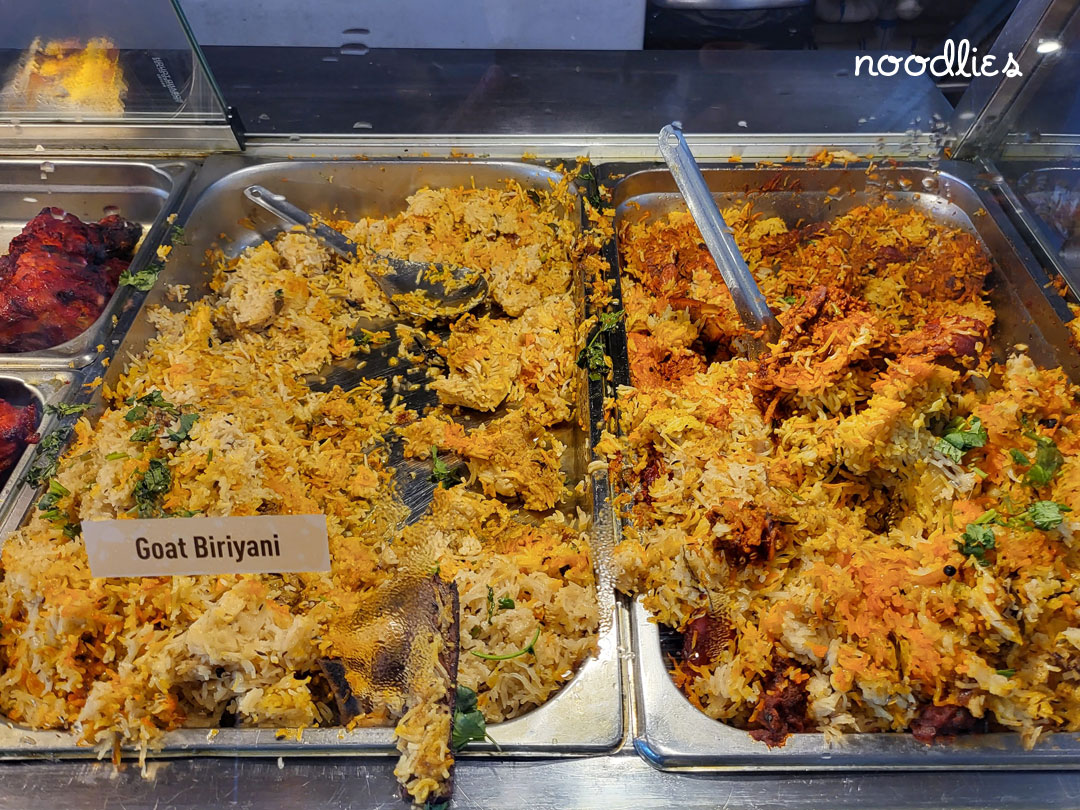 Still hungry? Grab an extra piece of chicken or two. What do you fancy? Tandoori, tikka, lahori, malai? Have one or have them all.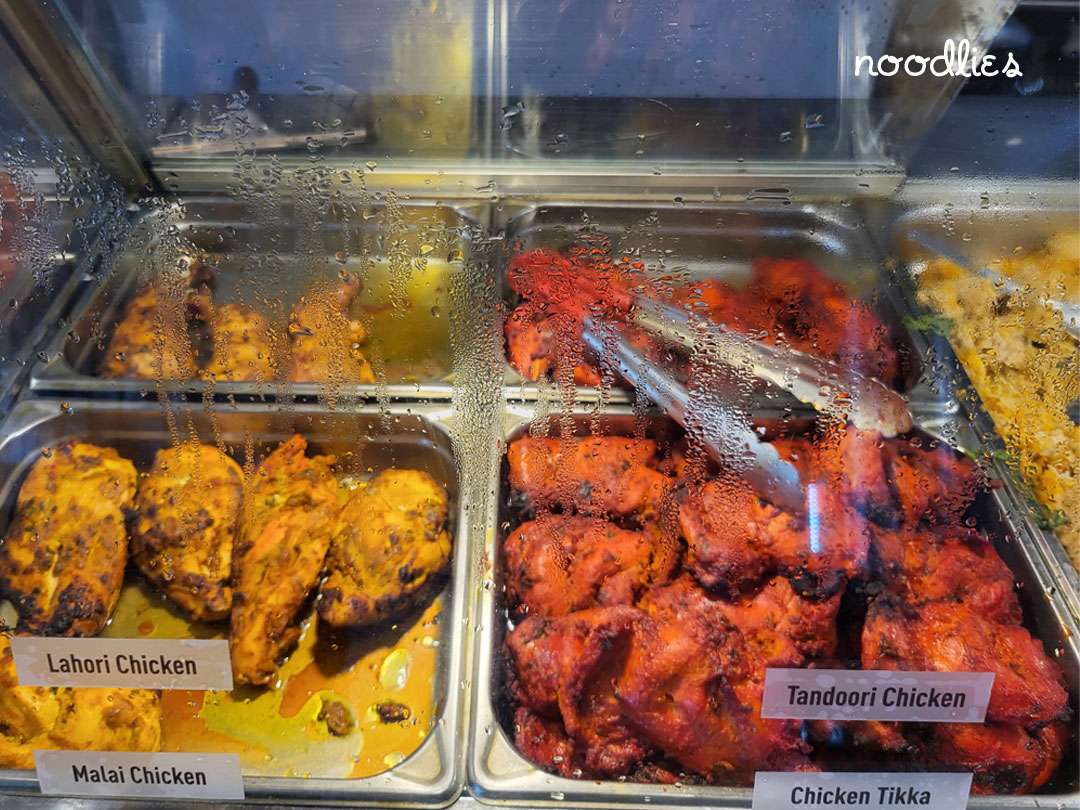 Not surprisingly, there is a wide choice of vegetarian, so no meat doesn't mean no choices here. There's nothing to stop meat eaters from picking a vego choice, either. Just let your head go!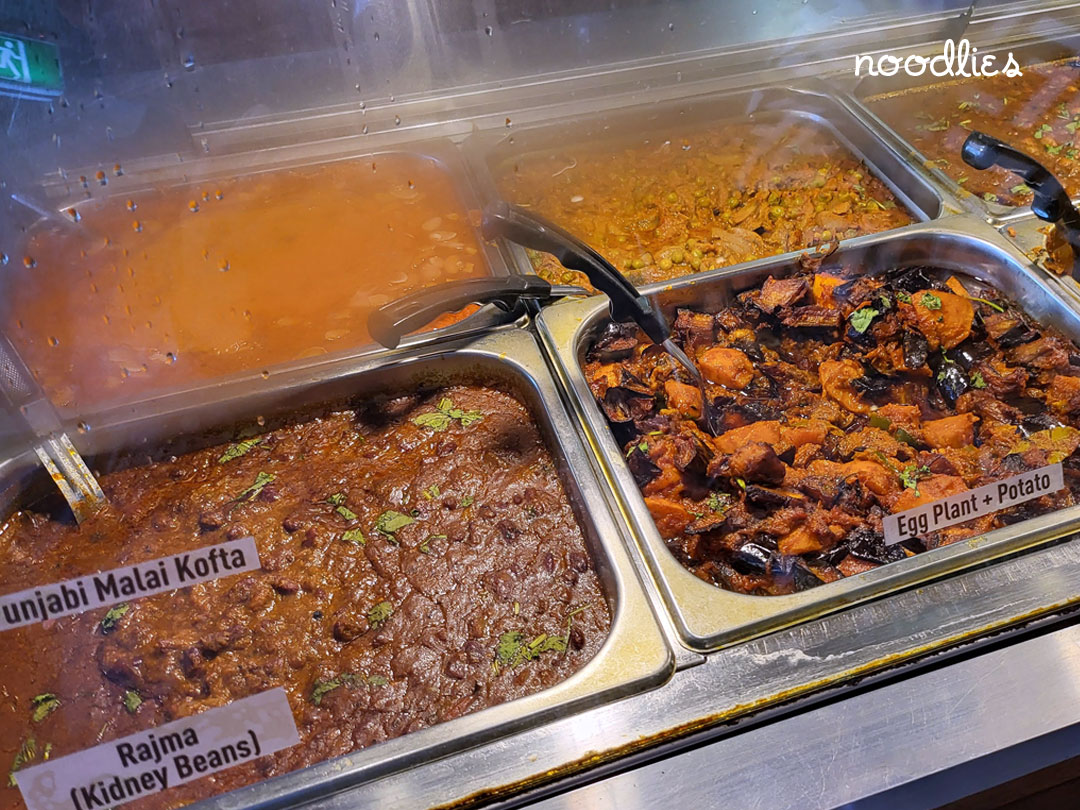 Noodlies and partner went for rice and four side option – we were hungry. My choice had goat curry (top left), fish curry (bottom left), liver (middle) and cauliflower (top right). And attractive looking plate don't you agree?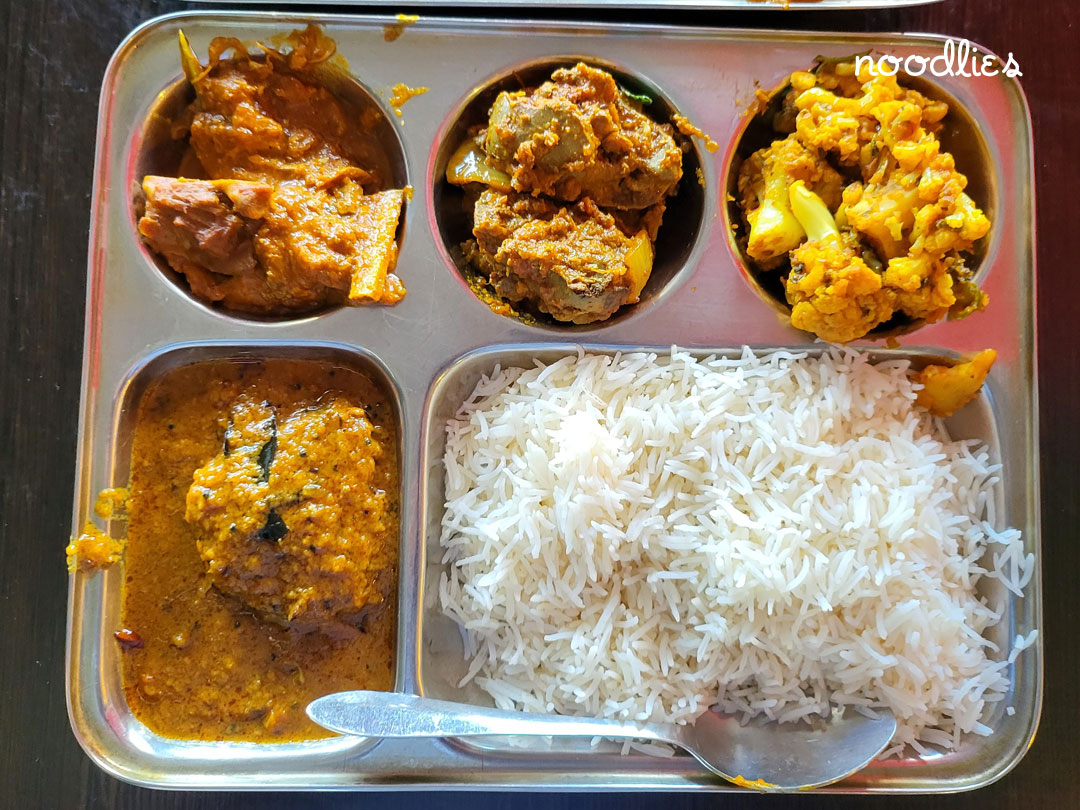 The highlight of my partner's plate was egg plant & potato (top right) and butter chicken (centre).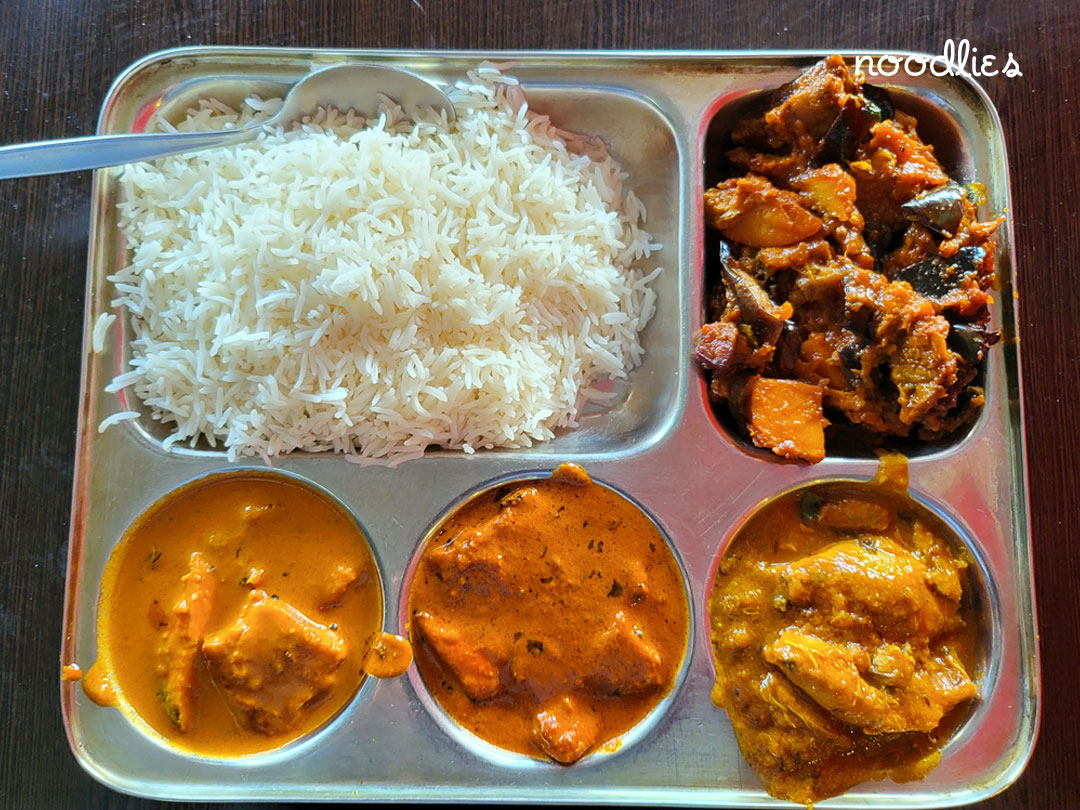 You really can't lose, it's a feast for the eyes and belly – while tasty, the food isn't overly spicy so it's really very, very accessible.  Sun Rise is very popular, especially on the weekend. There are three large tables inside and four small tables around the side, so be prepared to wait, but the queue moves quick and noodlies reckons it's worth lining up. You can use that time to pick what dishes to go for.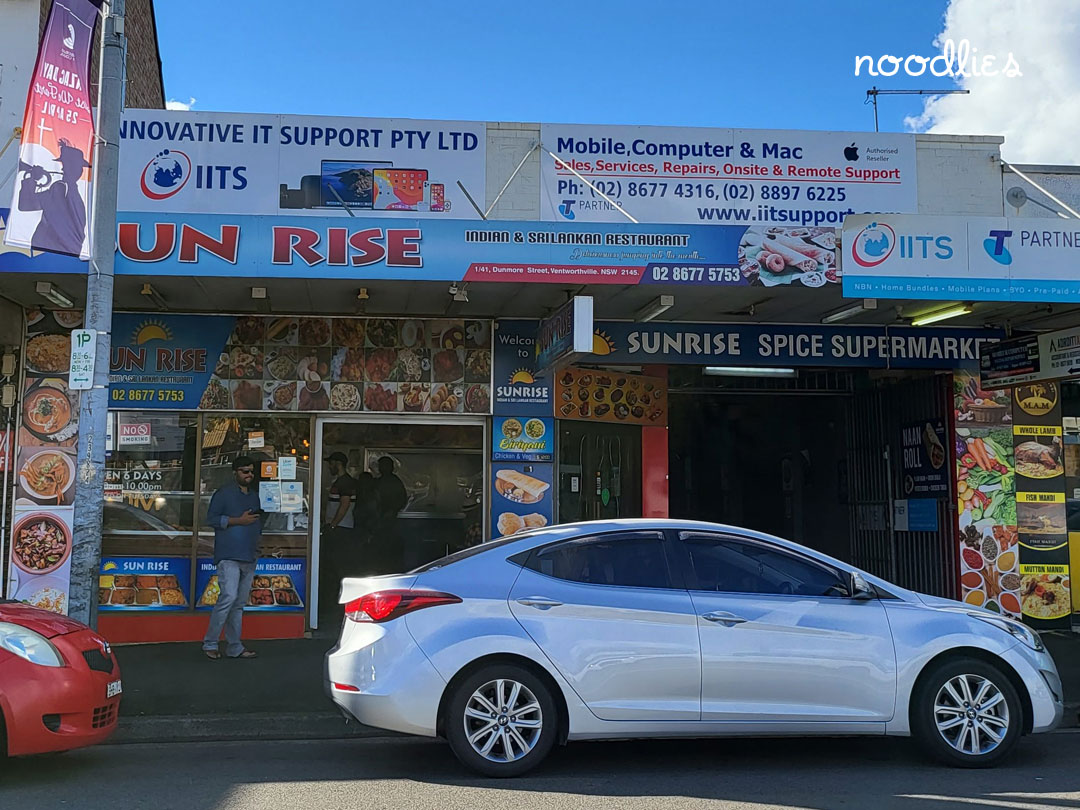 Sun Rise Indian & Sri Lankan Restaurant
1/41 Dunmore st,
Wentworthville NSW
(02) 8688 5753