The top floor Market City Food Court closed as of June 2017. There's a new, more glamorous food court on Level 1. Super Chef BBQ is now on Level 1.
More than happy, this is one Super Chef! Noodlies, Sydney food blog checks out this popular Market City food court stall.
The lunch time queue is super frantic at this popular Chinatown food court. Super Chef BBQ's name is a tad cheeky given they are next to Happy Chef Seafood Noodles. Maybe they think "super" trumps "happy"?
READ: Complete list of every food stall in all four Sydney Chinatown food courts.
Regardless the competition is super competitive given there are four food courts in Sydney's Chinatown.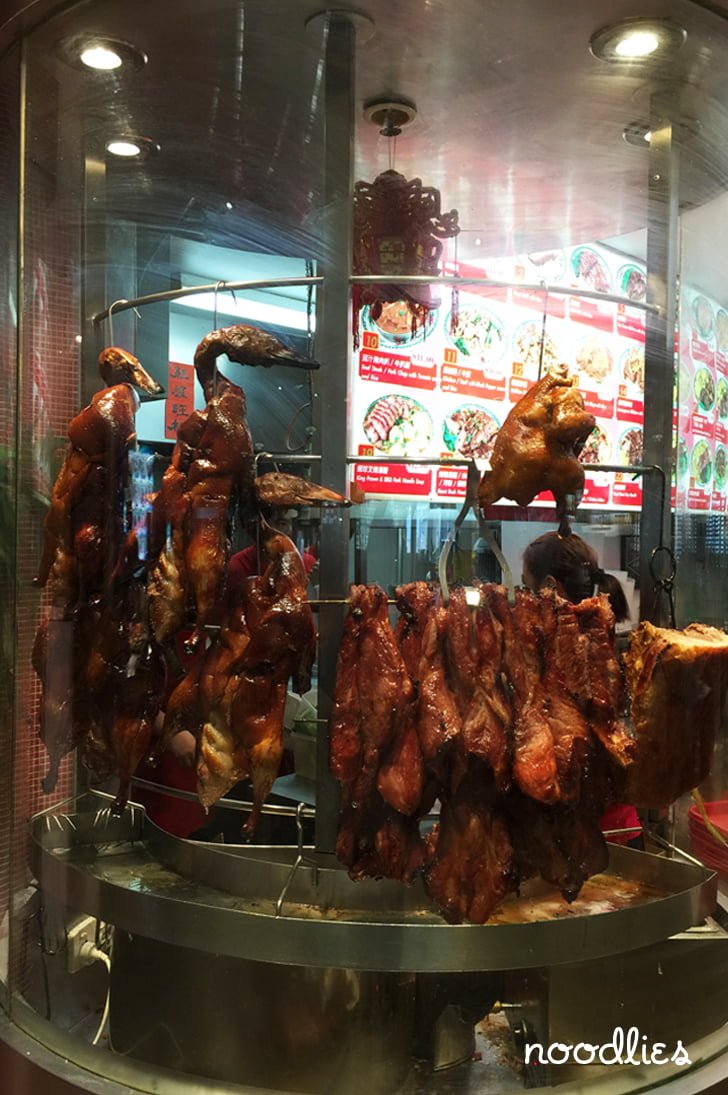 What's Super Chef's secret weapon?
BBQ by name and BBQ by nature; lit by four downlights the BBQ duck, chicken and pork give off a hunger-inducing red shine. The rest of the menu is standard old time Canto fare, soup noodles, stir fried noodles, fried rice, spring rolls and congee.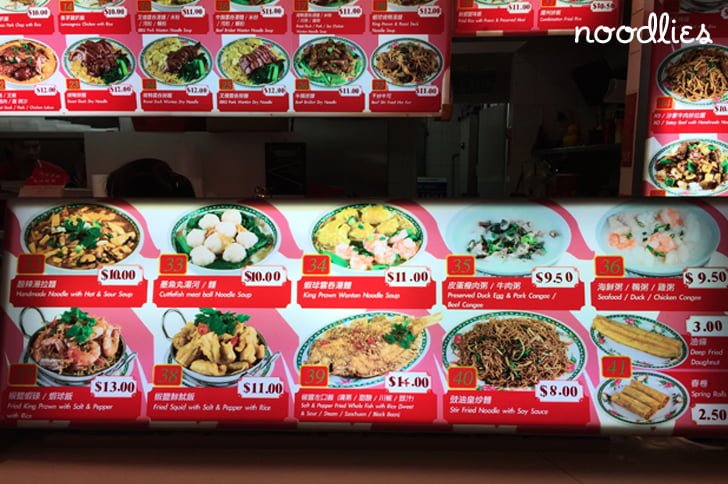 Given BBQ is their thing, and wonton egg noodles are quintessentially Cantonese, it seems appropriate to order BBQ duck with wonton and egg noodles.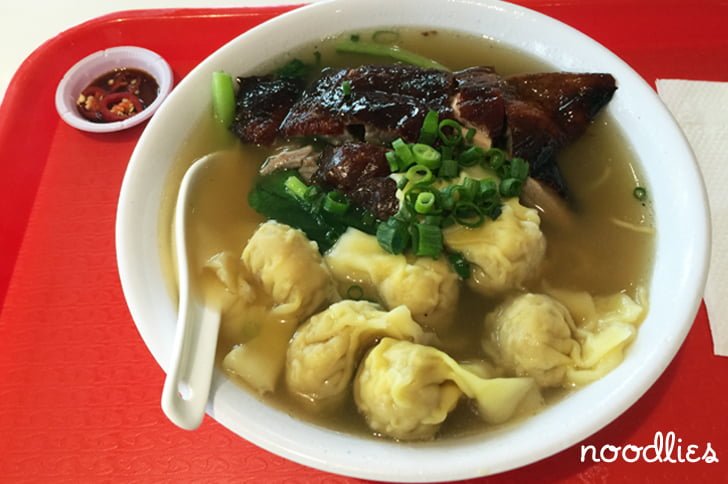 The first thing you notice is the generous serving, half a dozen wontons and half a dozen pieces of darkly glazed BBQ duck. The amber, slightly opaque soup has that umami rich taste that's amazingly reminiscent of Hong Kong.
It's an attractive, generous bowl.
Dig deep and there are plenty of lively Cantonese egg noodle strands to satisfy the hungriest appetite. No matter how many mouthfuls, there seem to be more egg noodles left in the bowl.
The duck skin is fragrant, the flesh, dark and tender – utterly moreish, just remember duck is oily. It overshadows the wontons which are bland by comparison, the filling tastes generic, mass produced. Though, it's only a minor niggle.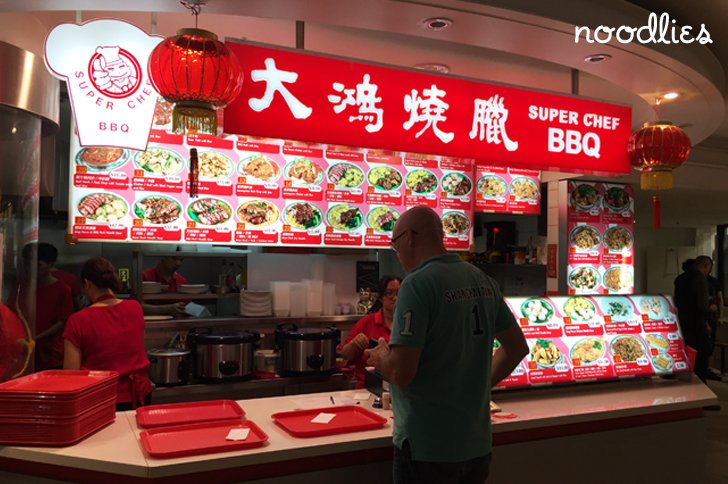 If you hanker for casual Canto, then Super Chef BBQ hits the sweet spot. It's great value, fast food that satisfies the taste buds and your budget. No wonder they attract hordes of happy, loyal customers every lunch time.
Super Chef BBQ
Market City Food Court
Level 1 (Since 2017) , Market City, 9-13 Hay St, Haymarket, Sydney