It's an acquired taste, but "oh, yeah – give it to me baby!"
We all have our own vices, this is kinda, noodlies, Sydney food blog's second coming out, err.. of sorts. Won't you come along for the ride?
"I ate a bowl of udon and I liked it" is my own Katy Perry confession. When the whole world seems to be in a long, hard lust for ramen, this guy, this guy's in love with you, udon.
READ: noodlies' ramen round up.
Yeah, ramen is great, but there's something unbeatable about swallowing long, white noodle that's been soaking in daishi broth, sucking it down quickly so the beads of protein-rich broth splashes all over your face. Yes, juvenile, but I'll say it again: "I ate a bowl of udon and I liked it".
There, now the world knows.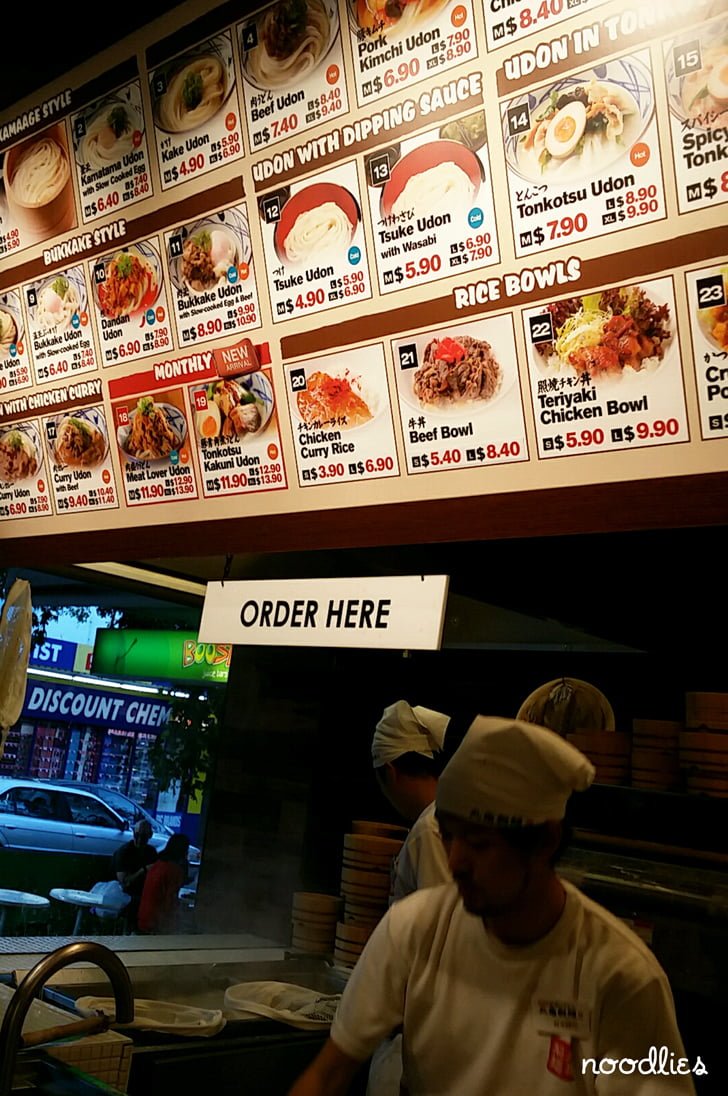 Marukame Udon is an already a popular chain in Japan, brought to Australia in December 2013 by Toridoll Corporation, the same people behind Hakata-Maru Ramen in Market City. Marukame Udon is located on busy Victoria Avenue, diagonally opposite the The Concourse, Chatswood.
The udon is made daily here in the long open kitchen; once the wheat dough is extruded, it's immediately boiled and then rinsed in cold water; in a tactile, exacting process that's meant to deliver a firm tangle.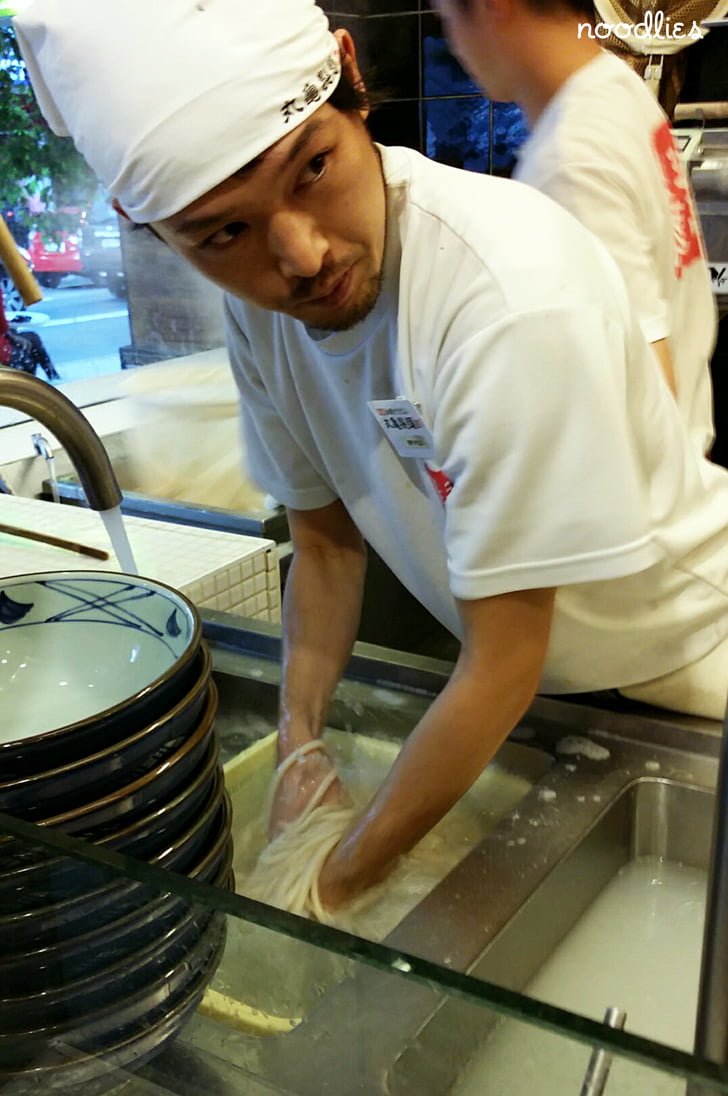 The menu might look daunting at first, but just remember, apart from a couple of rice dishes, it's all about udon, in different broths, and the tempura you choose to go with them. Kamaage is for the purists, traditionally served in a large wooden sharing bowl, it's basically boiled udon with side dipping sauces. Hygiene punters can rest easy, the wooden bowls here are single-serve sized. There's also kare (curry) udon and a rash of fusion favourites like tonkotsu udon, pork kim chi udon, teriyaki chicken udon – even dan dan udon. The mind boggles.
READ: different types of udon.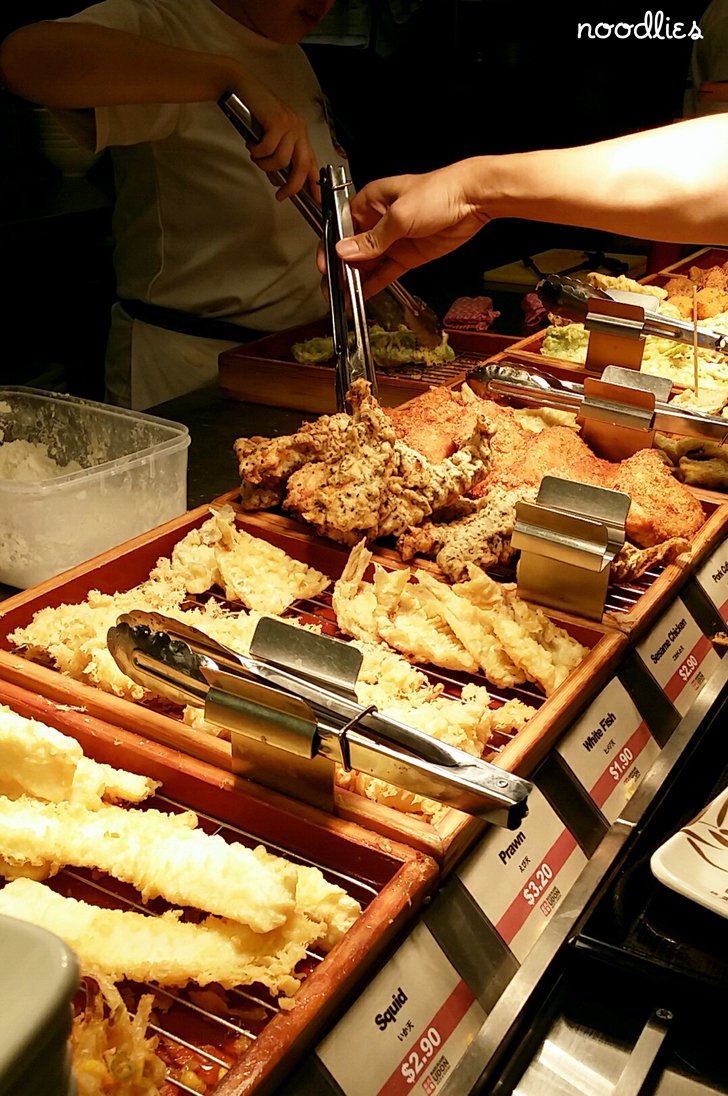 The tempura counter is extensive; a decent choice of predominantly vegetables and seafood. The lights not only keep everything warm, their amber glow casts a hunger-inducing hue on to everything below.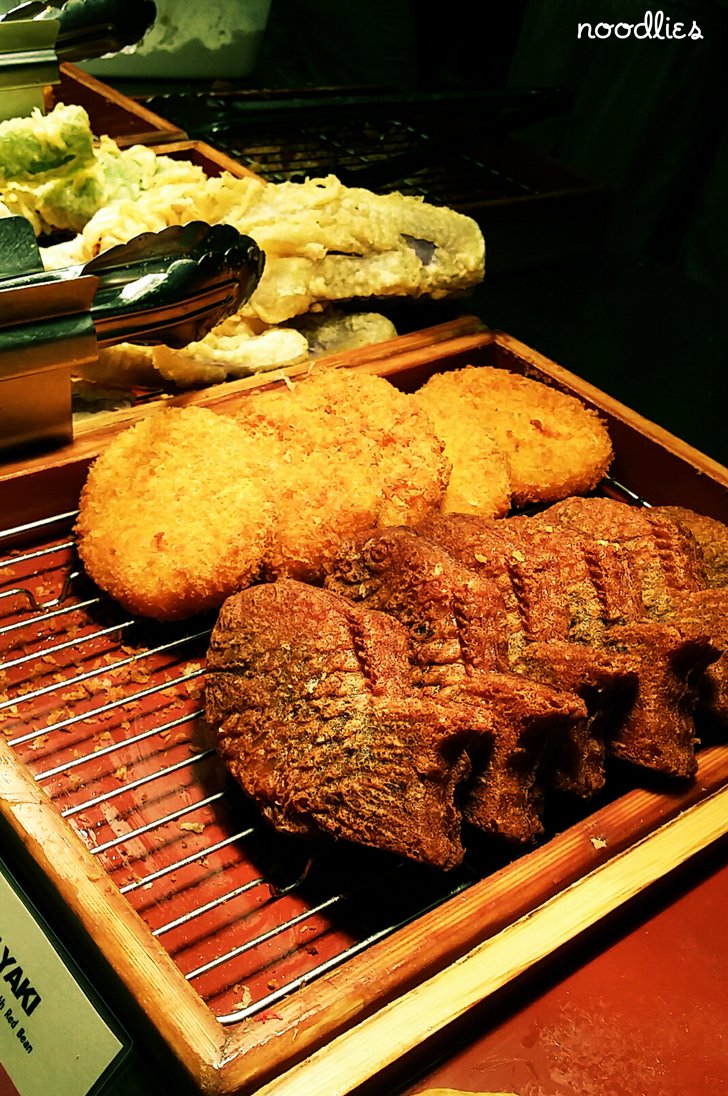 But I've come for the bukkake, the climax of any visit. It's apparently best enjoyed cold, but my virgin experience was of a warm, salty daishi liquid and I've been addicted to the hot broth since. It's a relatively satisfying bowl (below), especially with a soft boiled egg for extra company. Looking down, it's a Medusa tangle around an opaque white head. Starch plus umami moderated with egg protein – for me at least, it's an orgasmic, heady combo.
But as Hidetoshi Tsuboi, Director of Toridoll, reminds me, don't forget to add tempura flakes and chopped shallots on top. Condiments and utensils are "help yourselves" at the long counter after you pay (below).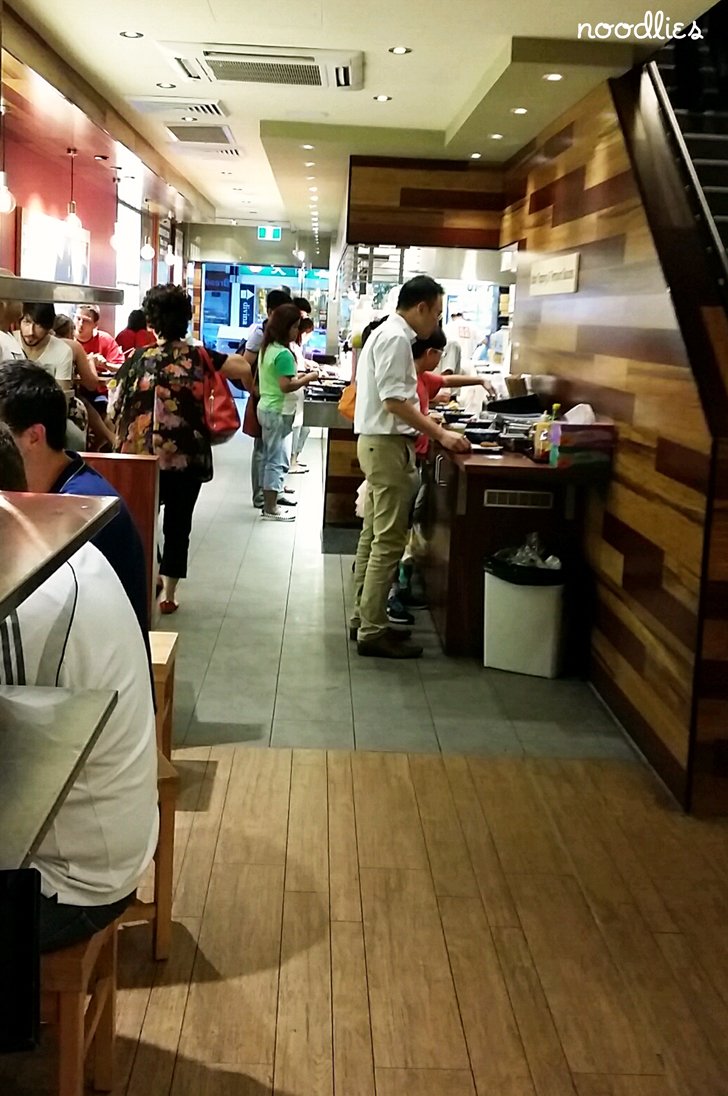 The stand-out, and seemingly popular tempura choice, was the vegetable nest – I was fortunate to grab the last one. Thick and tall, this medley of vegetables had you guessing each bite; carrots, sweet potatoes? But it was the juicy corn bits buried in the middle which surprised and delighted.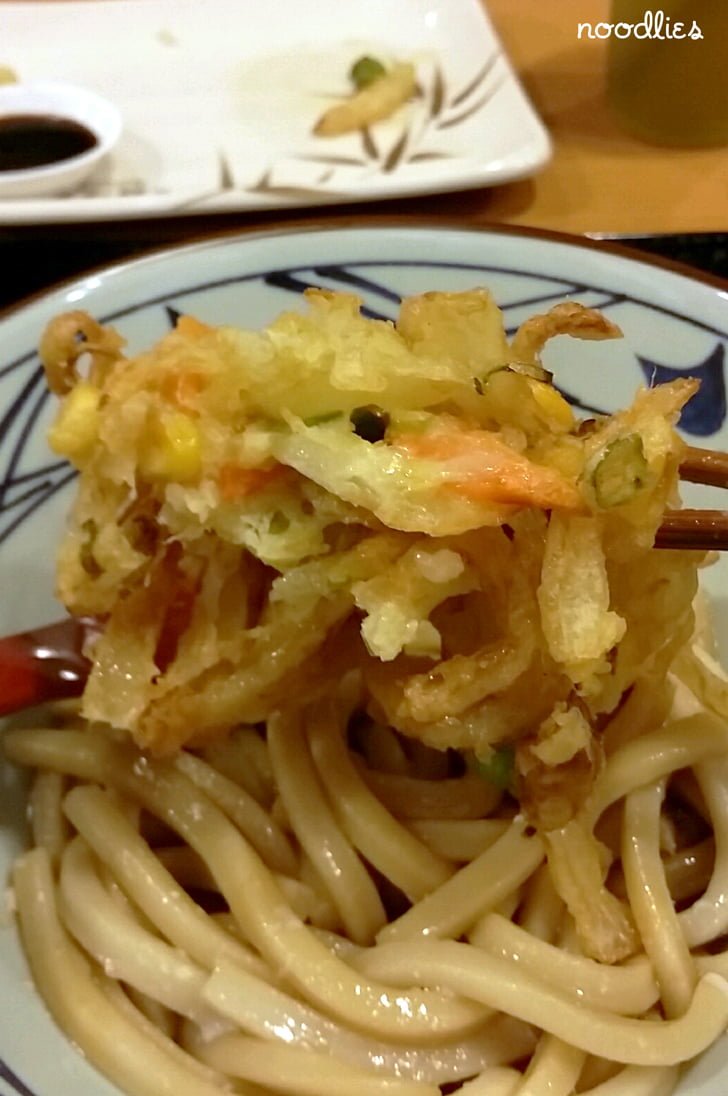 You say potato and I say potato. You say tomato and I say tomato. Or in this oriental twist, you say ramen and I say udon. Love every squirting bit of it.
And you can quote me on that.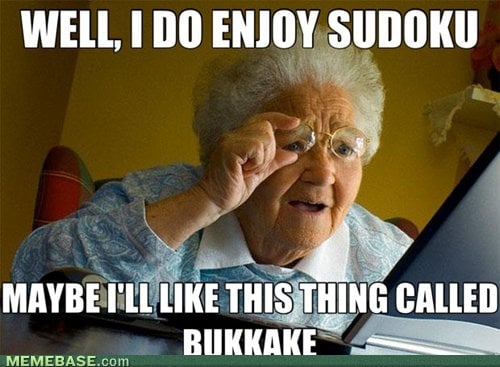 Marukame Udon
332 Victoria Avenue, Chatswood
(02) 9413 9434