Meat market at the heart of Surry Hills.
Noodlies, Sydney food blog went along for a gander, and I liked it. Really liked it (no irony intended). And what the hell is that drink/food above?! More on that later…
It's noon on Sunday and the Surry Hills is still asleep. The streets are eerily empty; strolling up Foveaux street from Central and it's like a scene from the Walking Dead. As I approach Riley Street, there's a reassuring hum of quiet chatter – signs of humanity, bearded and in thongs (lots of thongs abound).
Black Betty has been a runaway success for the Drink n Dine group at The Oxford Tavern. And while it's still a meat market, these days you cop less tits and more brisket, ribs and snags at this Petersham landmark.
Now Black Betty, that Sunday fun day BBQ experience is also at hip, hipster Surry Hills. How will the skinny locals take to cooked meat?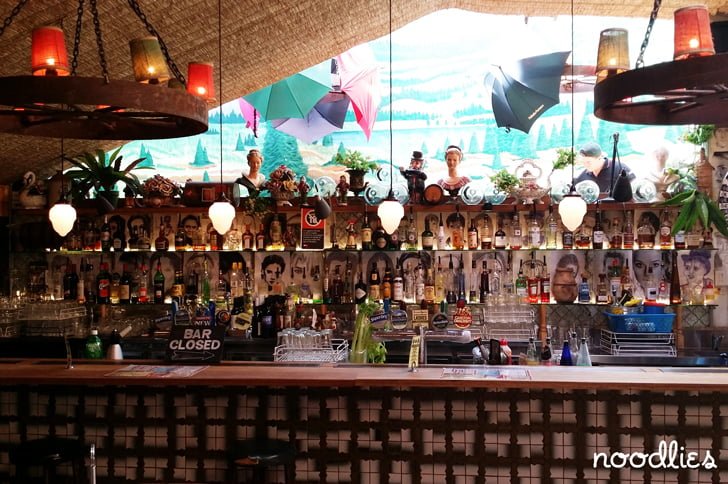 I've darkened Queenie's door, but this is my first time inside The Forresters. It's a pleasant, bright and breezy summer hols experience, with more than a touch of Hawaiian kitsch thrown in. It's cool and daggy at the same time. I'm instantly at home.
READ: Fire up a charcoal BBQ in just 12 minutes.
Black Betty, "low and slow U.S.A Bar-Be-Que" is carved from the courtyard from noon until it's all the meat is gobbled up. We arrive a little past noon and that area is already full and so we retire further inside and our group occupy the stools at the long table.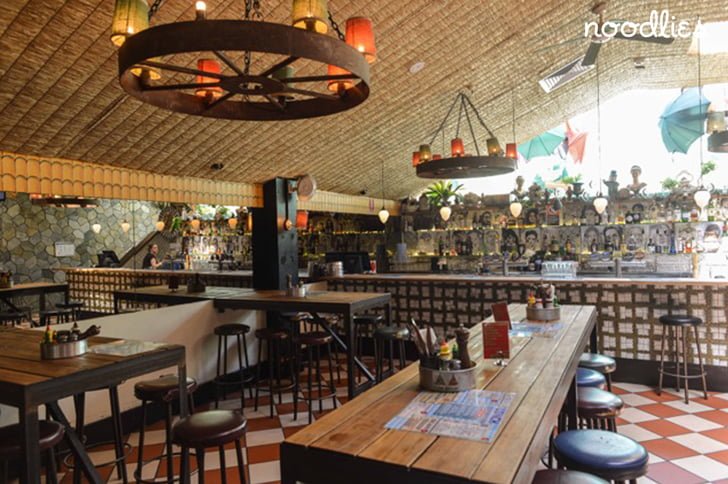 The Black Betty at Surry Hills menu is kept simple to make decisions post a big night out easier for the punters. And the price is keen, also perfect for empty pockets after the night before.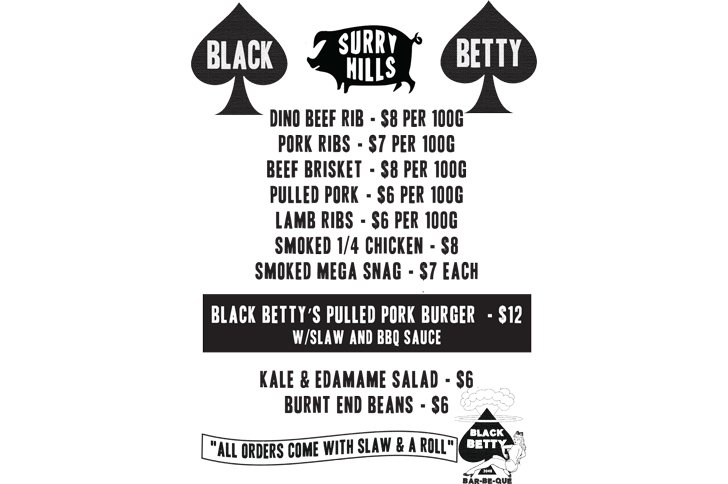 The meats are sold per 100g ranging from $6-$8, with free coleslaw and a sweet roll to settle the belly.
Our group of four order up big; pork ribs, lamb ribs, snag, beef brisket and a kale & edamame salad to ease the guilt. Everything is well done, the dark outer leaves an adult, ever so slightly bitter afters.
The lamb rib is a stand out, maybe I'm patriotic, or maybe it's a distinctively different taste from more standard beef, pork and chicken. I'm not sure, but I am sure I could have had double. Loved the buns too, simple, soft and sweet.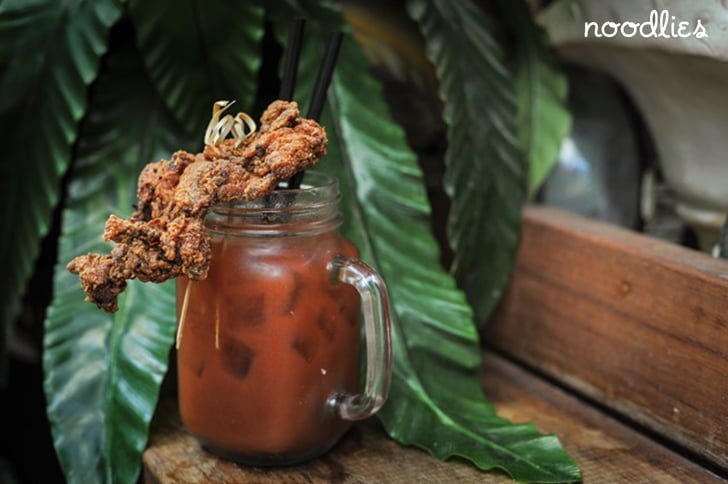 But, Black Betty is more than well cooked meat, there's also a cheeky savoury drinks menu; Pizza Mary (with pizza sauce), BBQ Mary (BBQ steak seasoning) and the scene stealing Bloody Chook. Food or drink, I'm not sure, but it's a head turner; Southern Comfort, Mary Mix, salt and pepper, hot sauce, tomato juice and fried chicken. Watch out, there's a real kick to it thanks to zealous application of pepper and hot sauce.
I came to Black Betty with a curious, open mind and went away liking it a lot. Thanks Penny and Henry for the pick and company. Hipster joint or not, I like it. And no, I'm not being ironic.
Black Betty at The Forresters
336 Riley Street, Surry Hills
0410 551 717