Six experiences representing seven diverse cultures
Only a limited number of places to ensure the tour is intimate… read on, one of the restaurants is a SMH Good Food Under $30 winner!!
The last Cabra Crawl tour for food bloggers was such a success, noodlies, Sydney food blog has had lots of requests for another tour.  I've finally relented (it's a bit of work) however, this tour will showcase Fairfield, which doesn't get the same exposure as Cabramatta.
[Expressions of interest is now closed. Fairfield Feast has been completed, see the full video review]
I've prepared an itinerary which includes six of my favourite eateries in Fairfield, an eclectic, exciting melting pot of flavours and cultures.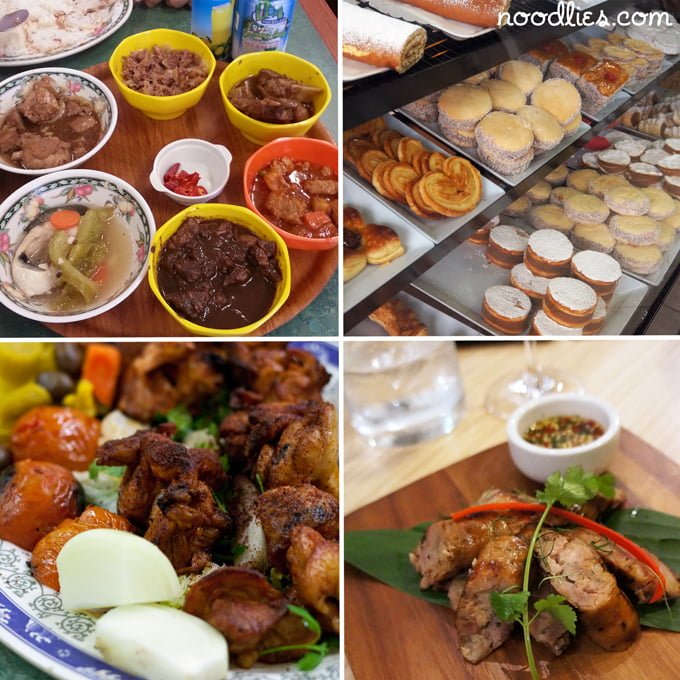 Noodlies, Sydney food blog's Fairfield Feast will be an interactive and fun adventure:
Sydney's first Iraqi restaurant 
private cooking class with the chef at a new, award winning Thai & Laos restaurant
watch Afghan bread being made
a humble but deceptively delicious Filipino eatery
one of Sydney's best Lebanese chicken – the most under-rated in my books
Chilean desserts to die for
Yes, six mouth-watering, unique experiences showcasing seven rich and fascinating cultures.  The diversity in Fairfield is amazing!
Here's a sneak peek at one of the exotic places we'll be visiting, Al-Dhiaffah Al-Iraqi restaurant.
Special announcement: the cooking class will be at Green Peppercorn, winner of 2013 SMH Good Food Under $30 guide's Best New Restaurant! Yup, participants will get a private cooking class by the chefs behind Green Peppercorn (that's their som tum below).  We'll also get to the bottom of that eternal question "What's the difference between Thai and Laos food?".
Fairfield Feast is a unique opportunity to come face-to-face with the wonderful people behind this suburbs wonderful diverse cuisines.
Fairfield Feast for Sydney food Bloggers
Saturday, 6 April 10am – 2pm.
Yes, it's free
I'm donating my time and Fairfield City Council has kindly agreed to cover food costs so this unique noodlies' Fairfield Feast (#fairfieldfeast) experience is free.  It's tremendously exciting because the attendees will experience the best of Fairfield's amazing culinary and cultural diversity.
Limited places
To keep it intimate, there will only be a limited number of places.
So you want to come? Here's how…
Fairfield Feast is open to any active food blogger, specifically anyone with a blog or micro-blog that is predominantly food related and you have a post that is less than 30 days old.
Tell us why you would like to go on noodlies' Fairfield Feast in the comments section below, creative, crawly, funny, desperate – it's up to you.  Please note, no more than 50 words and please make sure you enter your name, email and blog address when posting.  I'll make one of my usual, subjective decisions on the tour attendees.  Due to limited number of attendees, there's no "plus ones".
Oh, bonus points if you tweet your interest in the tour, it's not mandatory, so don't worry if you don't have a twitter account, it's more like icing on the cake, please use @thangngo and #fairfieldfeast in the tweet so I can see them :). And it would be great if you could share this post with other bloggers via social media to spread the word, thanks.
Registrations close Sunday 31 March 2013, 8pm.  Successful applicants will be contacted via email by Monday, 1 April 2013, noon.
Good luck!  It's an amazing experience which I'm sure you will love!
Fairfield Feast is supported by: