A second location for a local institution.
Lao Village Fairfield has expanded to a new, handy location. Noodlies, Sydney food blog takes a look.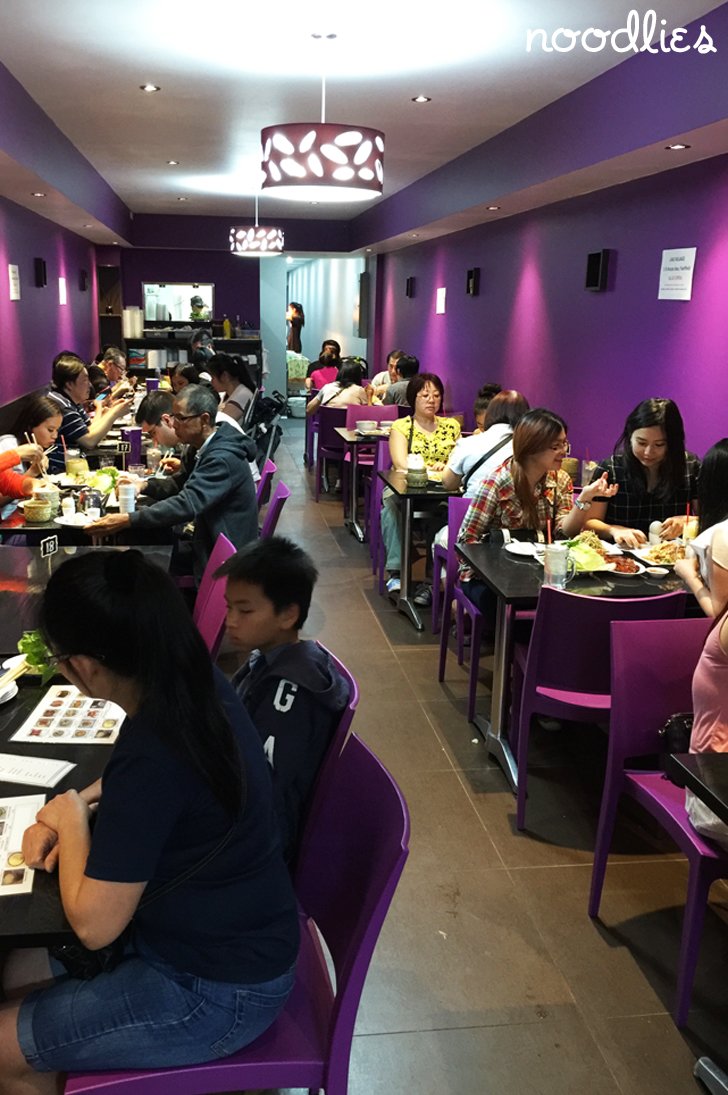 For decades the locals know and love "the two Lao restaurants in the little street across from Fairfield RSL". These two tiny eateries have fed a couple of generations of Fairfield residents. Loyalty is split, though probably leans more to Lao Village than Song Fang Khong.
Recently, Lao Village, apparently the oldest Lao restaurant in Sydney, has moved to Dale street opposite the train station. Though the old, Anzac avenue location is also open on weekends.
The decor is more upmarket and it's bigger; the space is narrow, but long, very long. And very purple. Down lights and fancy lighting abound. Pity the staff, it's noisy and squeezy when packed.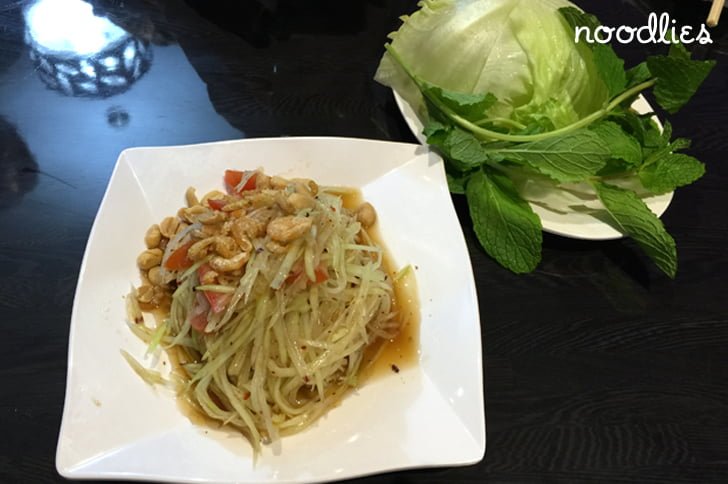 Our crunchy som tum Thai looks attractive but could be punchier. It's a safe execution, neither too sweet or salty. And so ends up being neither here or there.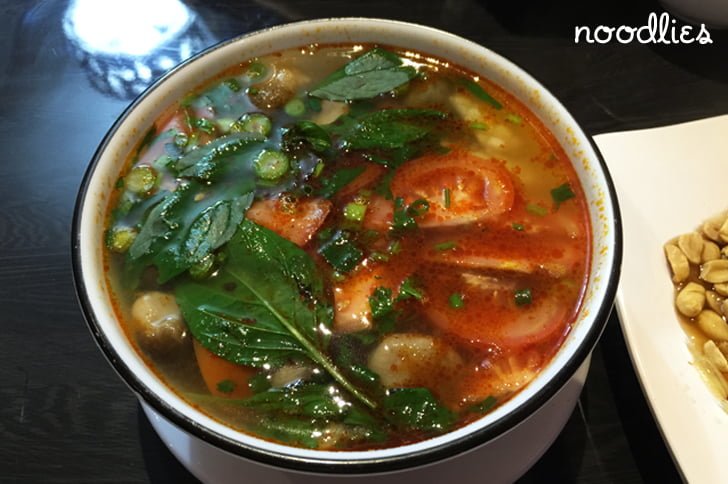 Tom yum is colourful, offering plenty of promise. It's a clean, basil fresh soup that's on the sour side, reminiscent of Vietnamese canh chua. If you're looking for mushroom earthiness, with a prawn-seafood kick, then this isn't it.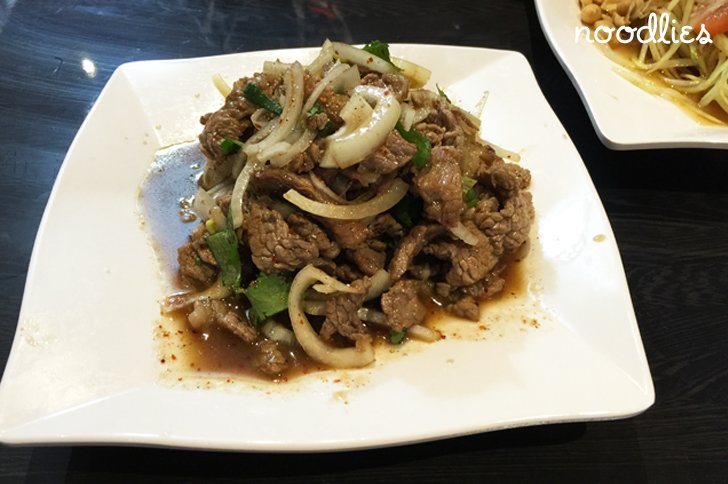 The yum nua is the most disappointing dish of the night, mostly because of the uncomfortably tough beef. My jaw is tired by the time we finish this small plate.
Lao Village is adored by many locals and they have been around since 1983, so they must be doing something right. On this Friday night, the place is packed by 6.30pm. Pumping, in fact!
I want to love, or at least, like this eatery. But leave disappointed.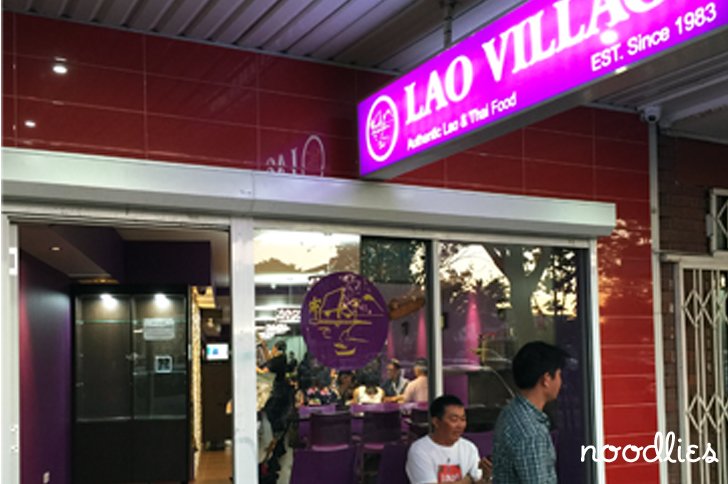 Lao Village
29 Dale St, Fairfield, NSW
(02) 9728 7136