Cook Modern Korean, K-pop Style!
A noodlies, Sydney food blog sneak peek
Lovers of Korean food will loooove the nine page spread on this fascinating cuisine in SBS Feast magazine. The food photography and styling is stunning, each dish popping against a different DayGlo melamine backdrop.
There are eight mouth-watering Korean recipes: from bulgogi sliders, cold buckwheat noodles, spicy Korean chicken wings to sticky rice ball dessert.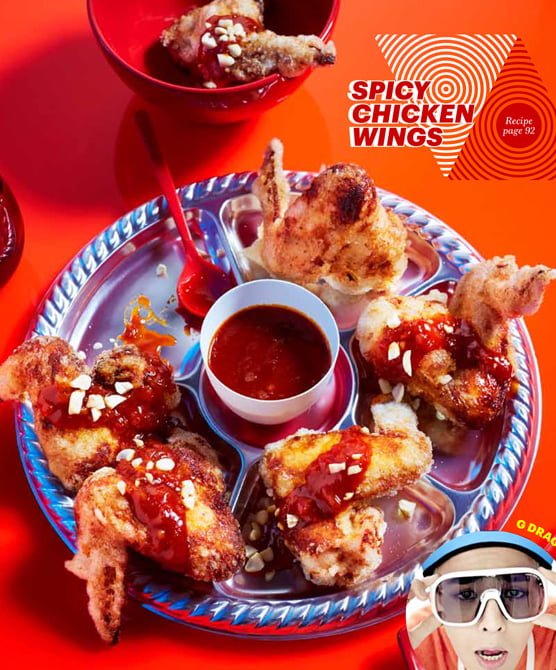 But it's not all about K-food, there's a feature on the K-pop phenomenon by, ahem, Thang Ngo of noodlies!  Crazily addictive, K-pop is more than bubble gum music, these fresh, fit and fabulous stars effortlessly exude uber-Asian-cool.  Read the feature to get an insight on why a K-pop song is currently the most popular video on YouTube.
There. I managed the whole post without mentioning Psy or Gangnam Style (000ps).
Read my k-pop feature in full, reproduced by SBS Food.
Oh, and the song I reference in the article? It's Bubble Pop by HyunA, see the clip in it's full glory below.
The K-pop and K-food feature is in the April edition of SBS Feast Magazine, out this coming Monday.